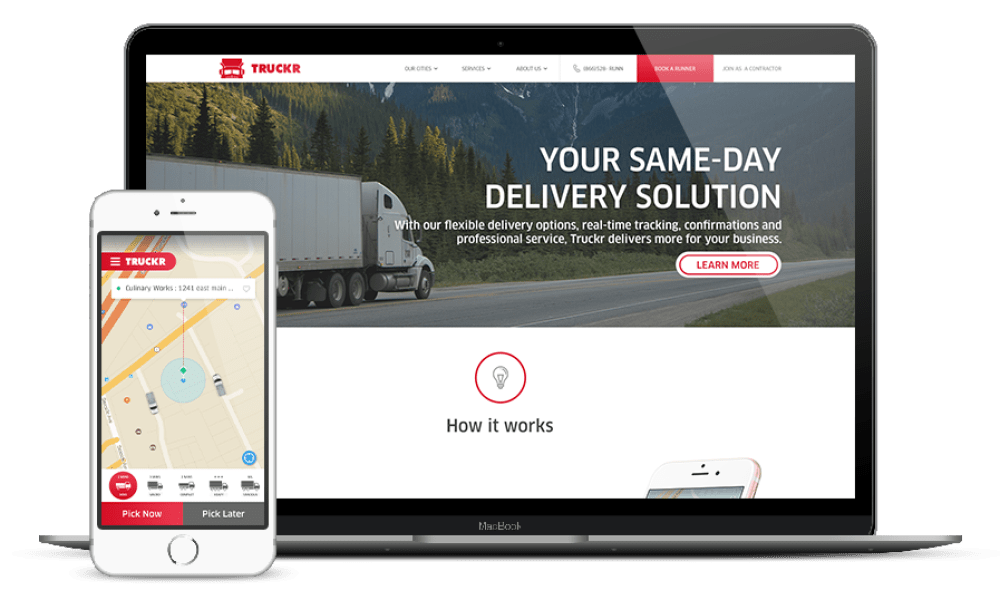 Uber For Trucks Clone like Uber Freight, Doft to jump start your On Demand Trucks app for the Truck App Industry
Uber For Trucks – Start your own on demand truck app or on demand freight app like Uber Freight, Cargomatic, Doft, Convoy. Start your own on demand trucks app
American Trucking Association(ATA) estimated a 2.4% – 3.4% growth rate for freight volumes till 2023. By combating possible scalability and efficiency issues,
Uber for trucks
mobile applications have a newfound market potential. Our Uber for Trucks mobile app solution comes with an app for shippers, and an app for Truck Drivers. Based on a state of the art technology stack –
MongoDB
,
Redis
,
Node.js
,
Angular.js
,
Swift3
,
Android
and powered by cloud-based services like
AWS
and
digital ocean
, our Uber for Trucks applications is a bang-on answer to the problem of scalability. This Clone Script for
Uber For Trucks
is the first of its kind
On Demand Trucks
app or
On Demand Freight
app with web and mobile apps for: 1) Shippers 2) Drivers 3) Brokers 4) Central Dispatcher We assure PCI compliance so you will have not legal issues accepting online payments on the Uber Freight Clone. The app comes with multi-language support so if you want your
Uber for trucks
app with German language support or your very own on demand trucks app with the Arabic language support our
uber for trucking
industry app for managing your truck fleet, our app for
on demand trucks
is a perfect solution. View Product Screens in AppStore
here
Uber For Trucks – Customer Interface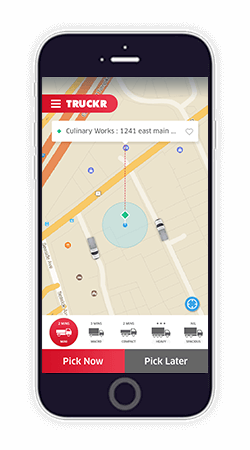 View trucks around and schedule your load to be picked up NOW or LATER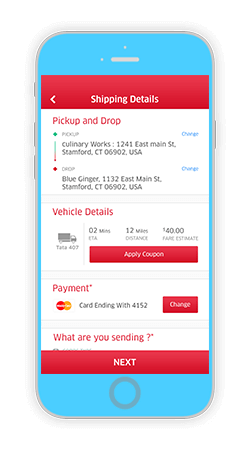 Pay by cash or card and confirm pick and drop address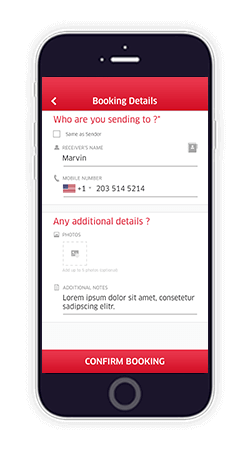 Add receiver details and additional load details.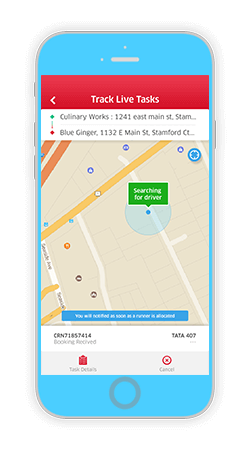 Wait for a driver to be assigned
Track truck driver's location live in real time once assigned.
View load details while load is being delivered.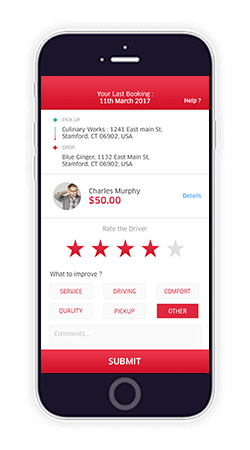 Rate and review the driver at the end of the delivery.
Receive the receipt directly to your phone along with all load documents from the driver.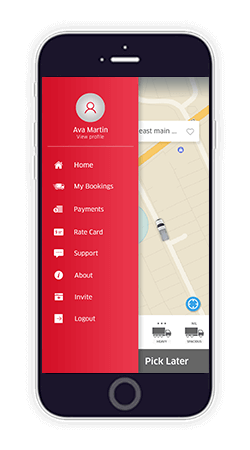 Booking history, view profile, refer friends, review app FAQ's
Uber For Trucks – Driver Interface
Accept/ Deny new load requests.
Driver can review all loads that he has accepted.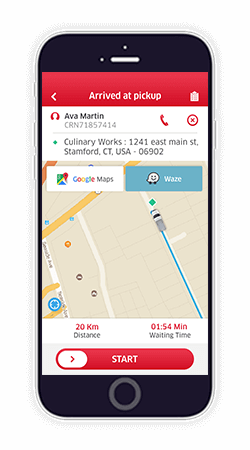 Navigate to the pickup or drop address using google maps or waze.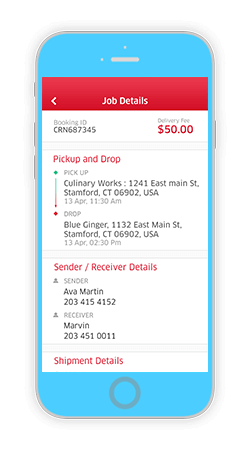 Review load details at any time.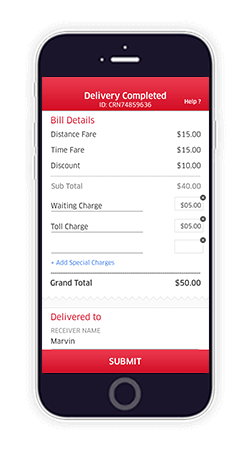 Create the invoice,capture signature and upload confirmation documents.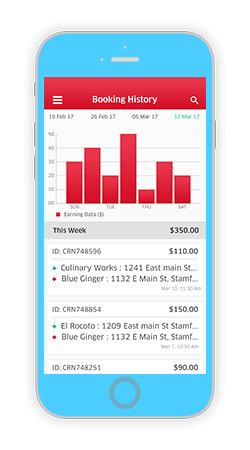 EARNINGS AND BOOKING HISTORY
Review earnings and logs of completed loads.
Uber For Trucks – Central Dispatch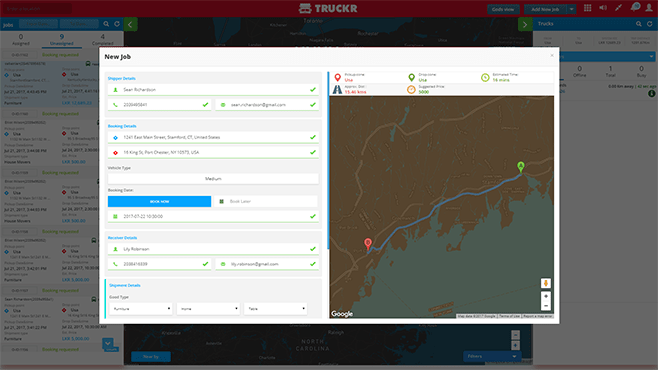 Dispatch can receive phone bookings and can create new loads.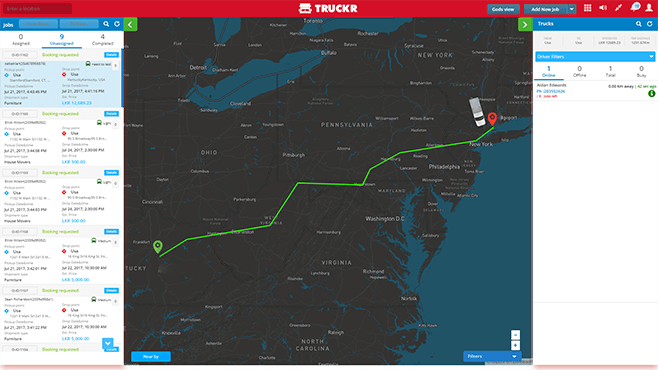 Assign a driver to un-assigned loads.
Once a load is assigned to a driver , live track the delivery.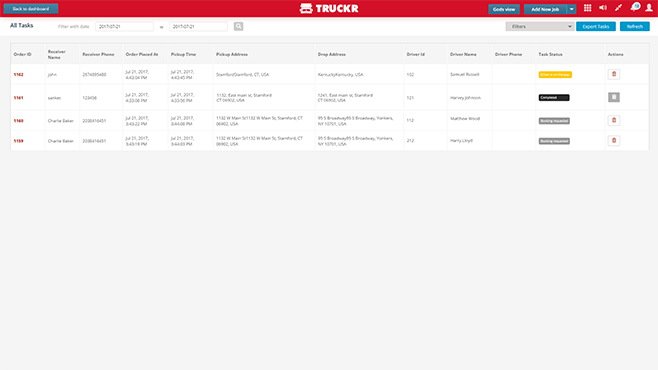 View all completed and on-going loads and filter them using several parameters.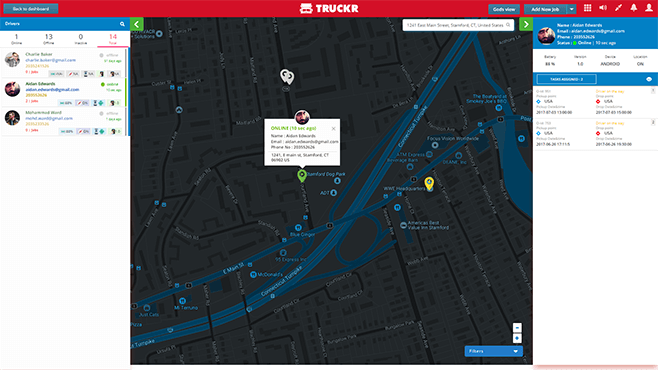 View all driver's in real time on the birds view.
Uber For Trucks – Booking Website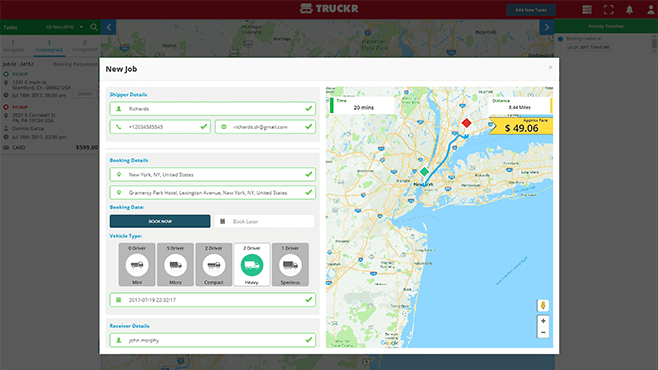 Login to create new loads or bulk upload loads.
Wait for drivers to be assigned.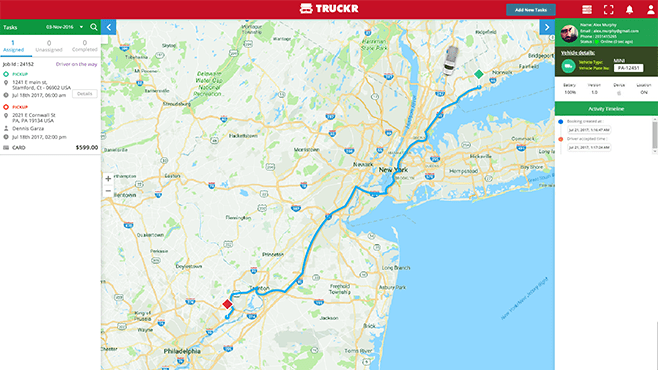 Once a driver is assigned , live track the complete delivery as it happens.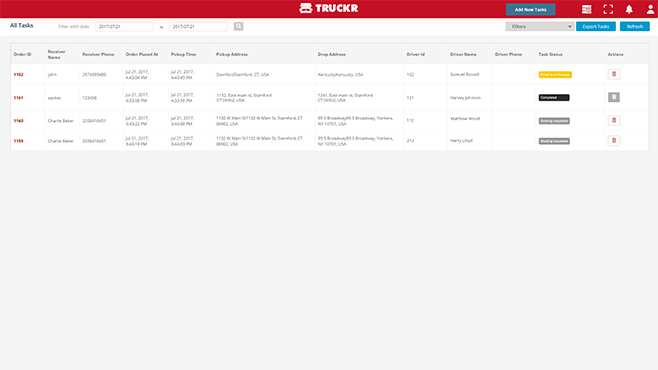 View all on-going and past loads and filter them based on several criteria.
Once a driver is assigned , live track the complete delivery as it happens.
View all on-going and past loads and filter them based on several criteria.
Please note that the use of the terms "Offerup Clone", "Letgo Clone" & "Carousell Clone" are only for marketing purposes. This is how web & app development firms refers to building of marketplace apps/websites similar to OfferUp, Letgo, Carousell or another site. Appscrip ensures that the entire design and code is built by our own team of designers and developers. No code, design or graphics has been or will be used from the official OfferUp/Letgo/Carousell app/website. Appscrip custom-made solution enables owners to run an app/website similar to OfferUp/Letgo/Carousell based on our standard structure and technology blueprint. We do not design apps similar to OfferUp/Letgo/Carousell but we include our unique features & modifications to our solutions. 
Learn more on what is app/website cloning.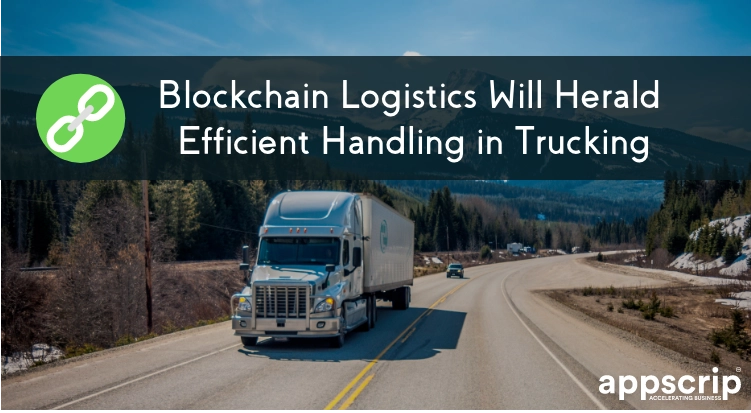 Blockchain Logistics Will Herald Efficient Handling in Trucking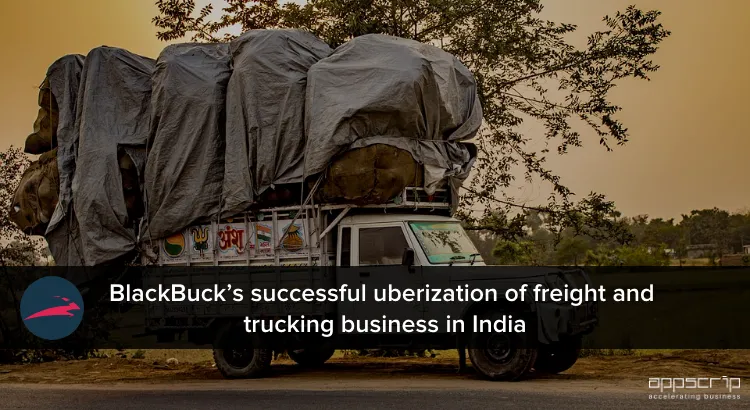 BlackBuck's successful uberization of freight and trucking business in India
Starting A Trucking Business In Australia? 7 Trends You Should Know