THE BEST TRANSPORT SCRIPT & TRANSPORT BOOKING SOFTWARE
KarryX is the result of years of experience crafting various transportation booking softwares, courier apps, delivery service softwares, transport dispatch & management systems & various transport booking apps for entrepreneurs all over the globe. Our transport script, KarryX, is revamped with features making it one of the most extensive transport booking & delivery services software solutions yet.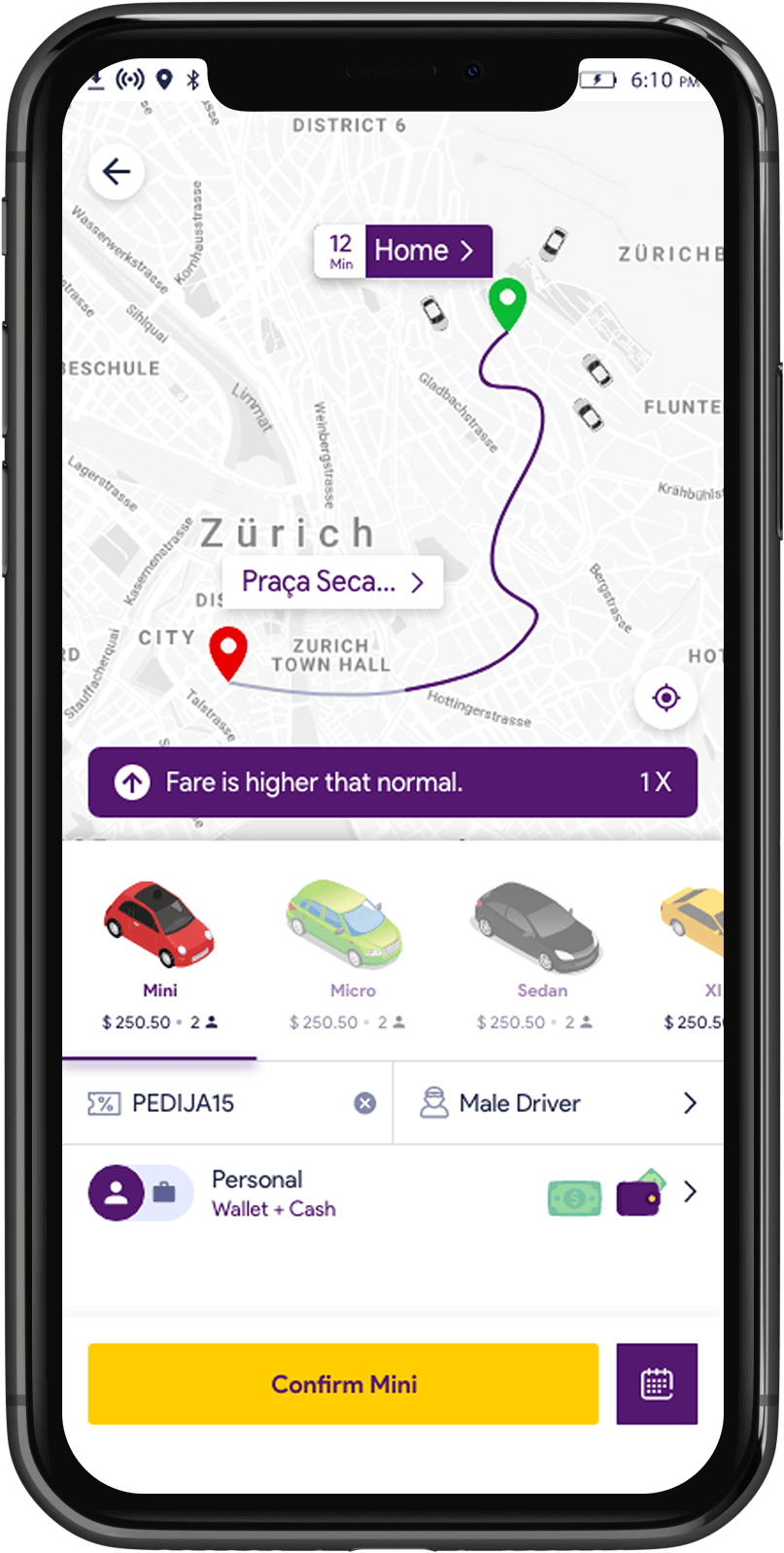 TRANSPORT BOOKING GRAPHICAL FLOW
TAXI BOOKING & TRANSPORT BOOKING
Inspired by Go-Jek, our transport script KarryX encompasses both transportation segments ie personal commute tranpsortation & delivery/courier transportation into a single app. This provides users the flexibility to book multiple transportation services at the same time.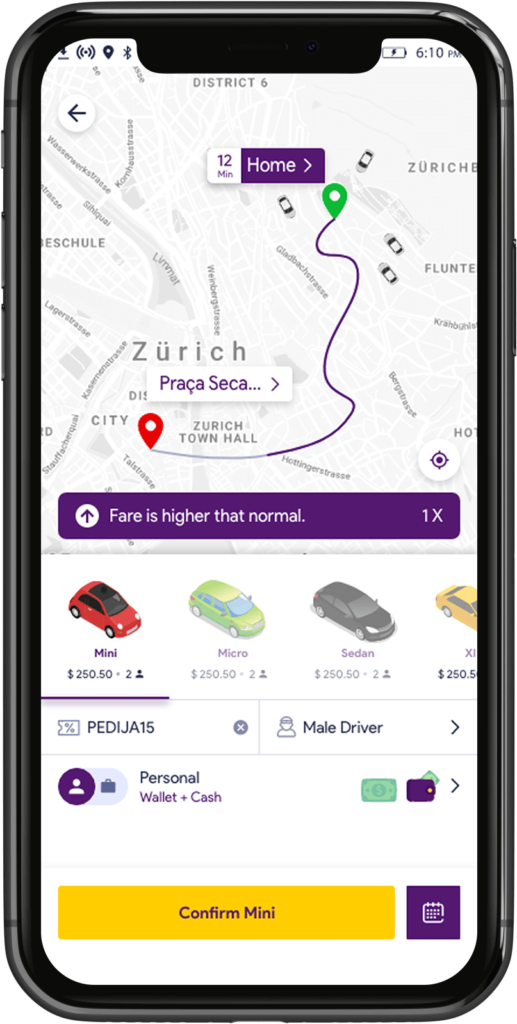 Users can book rides instantly and choose different modes of transportation on our home screen.
Users can change the mode of payment, the destination and even cancel rides here.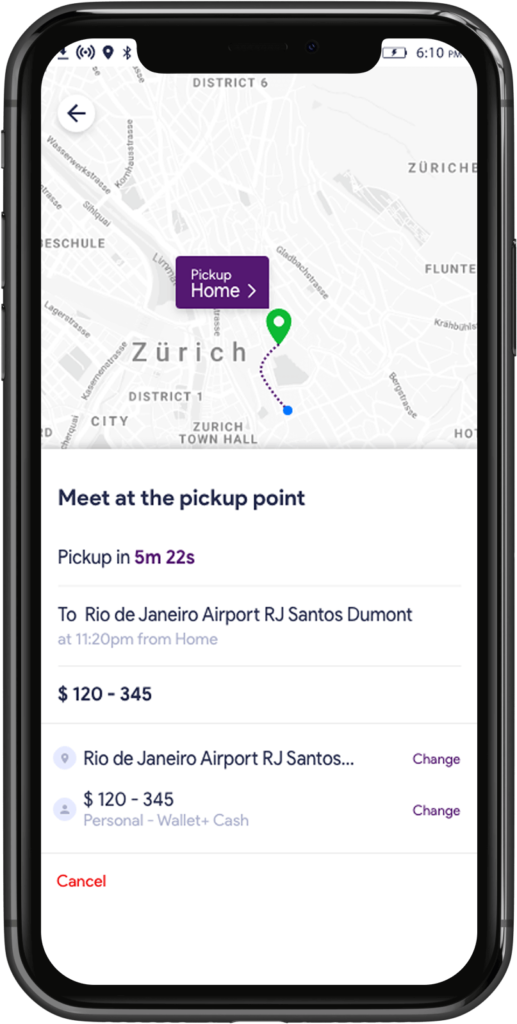 PERSONAL COMMUTE BOOKING FLOW
Our transport script, Karry, has been designed to provide a seamless UI experience for on-demand ride bookings. Comprising of the best features from various ride booking apps like Ola,Didi, Lyft, Go-Jek etc including few additions from our end, to ensure KarryX is the most robust & feature-rich taxi booking app in the market yet.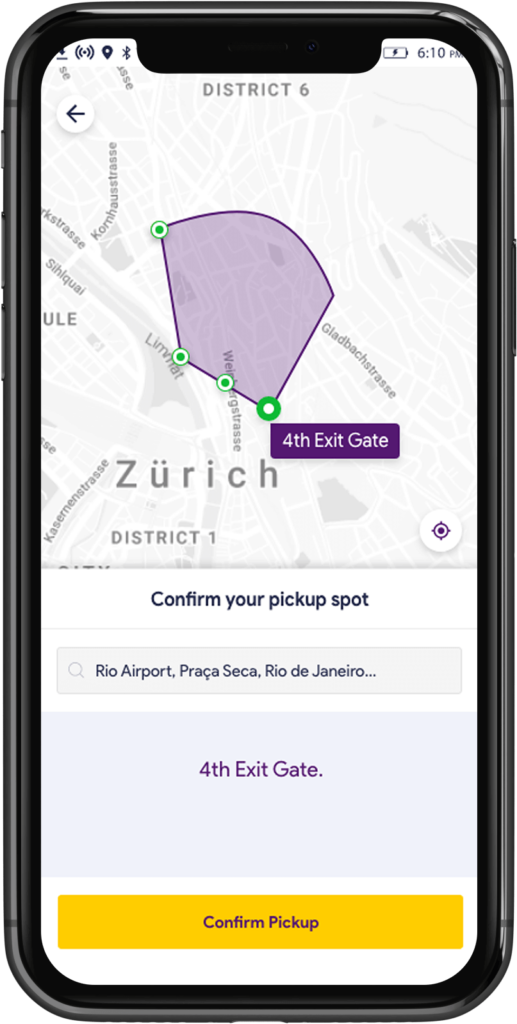 View & Update Ride Details
Based on your location, view a live view of available taxi drivers near you. You can choose an on-demand taxi service or schedule a ride for later
Real-time map view of your booked taxi service integrated into our taxi booking software. Users can additionally view their load details call their drivers for additional route or load details.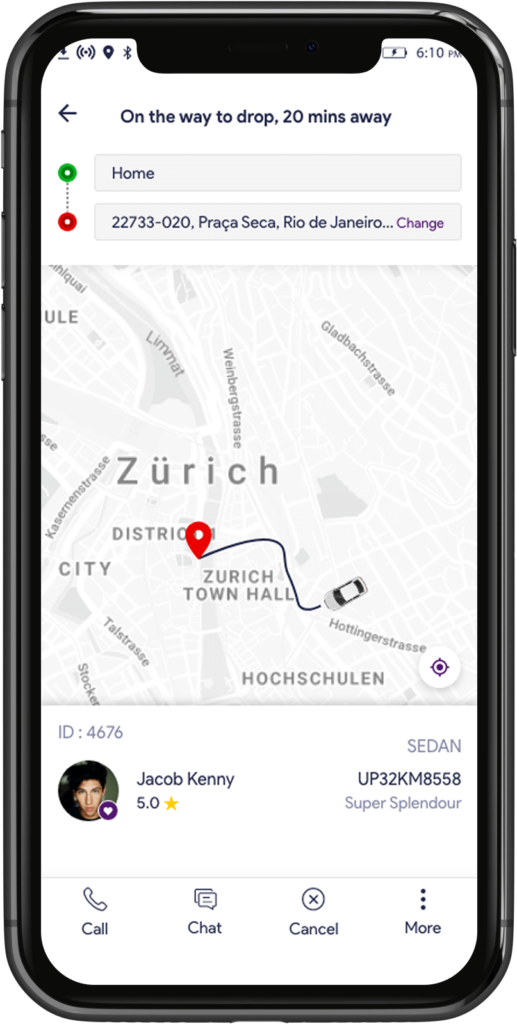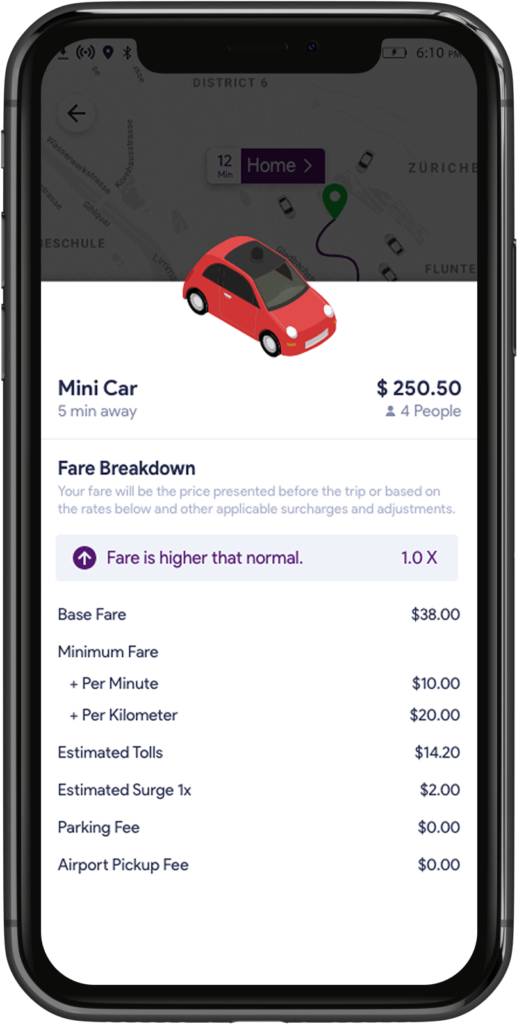 View the rate card for each individual vehicle type before booking.
A list of past and ongoing rides are visible on your bookings section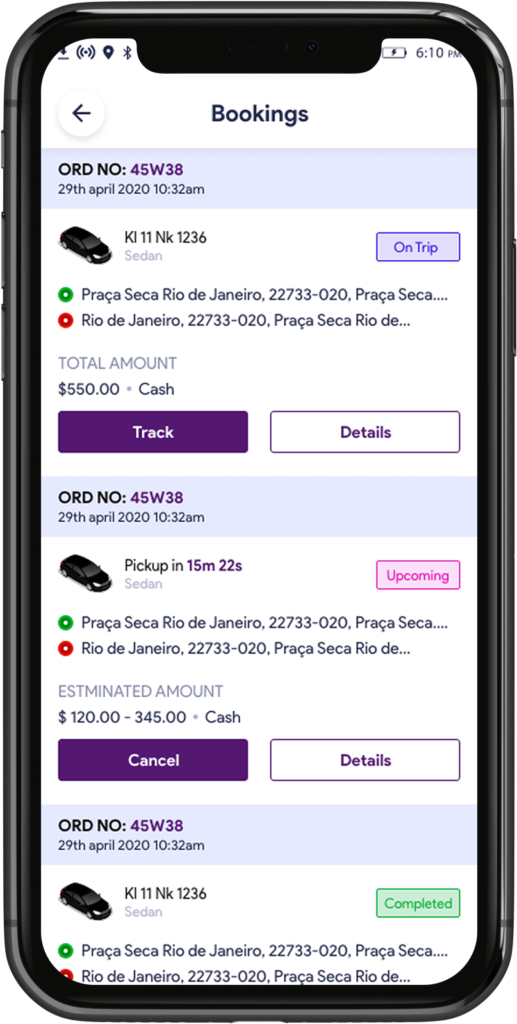 View a detailed invoice of the booked taxi ride.
Rate your cab driver on various factors. This ensures high quality standards are maintained by the admin & the business as a whole.
Live-Tracking For Drivers And Users
Once a pick-up has been assigned, users are provided both live map tracking & real-time in-app notifications regarding their on-demand courier delivery.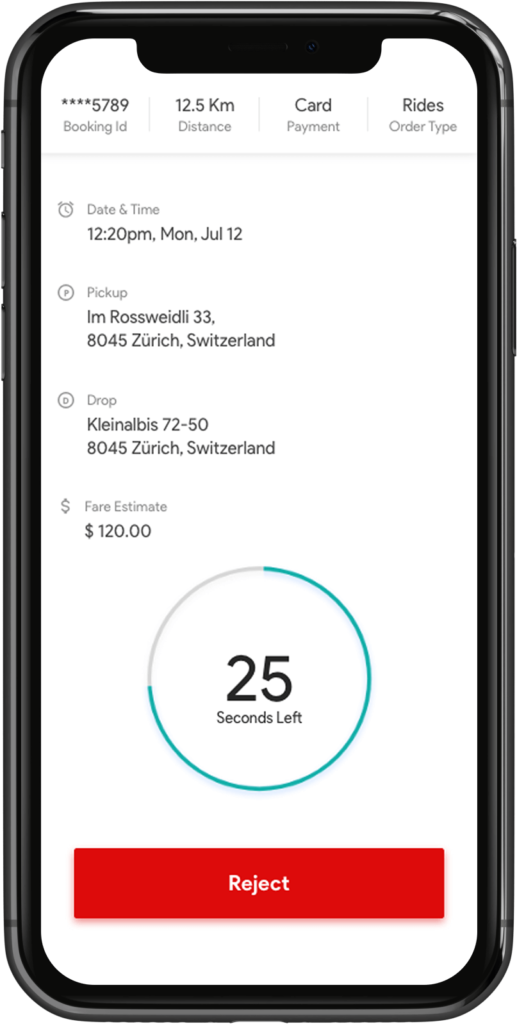 The transport booking script enables drivers to find customers nearby to their location looking to find a taxi on demand. Drivers can choose to accept or deny request unless manually assigned by the taxi dispatch system.
Live-Tracking & Trip Status Updates
The transport booking software comes with live-tracking features powered by Google Maps or Waze. Drivers can additionally update the status of the booked trip with a single swipe.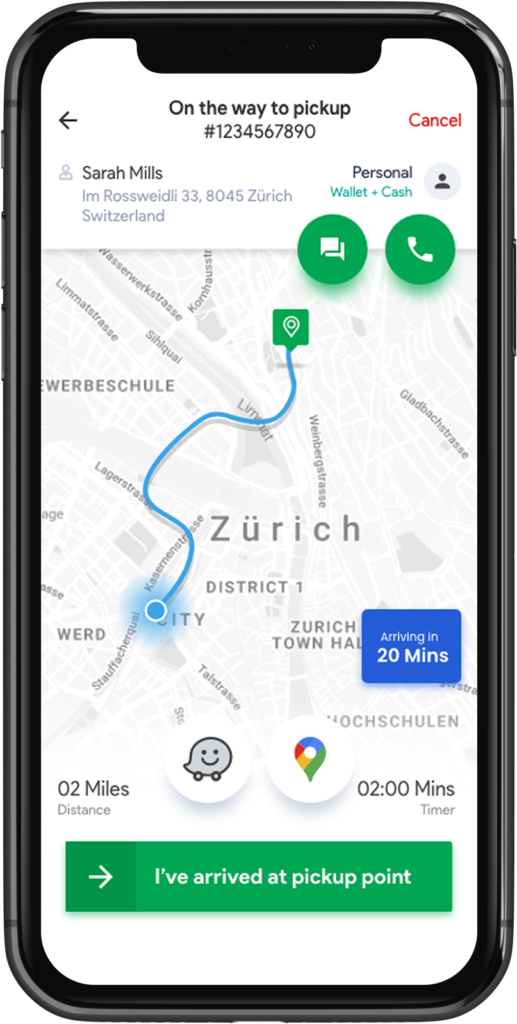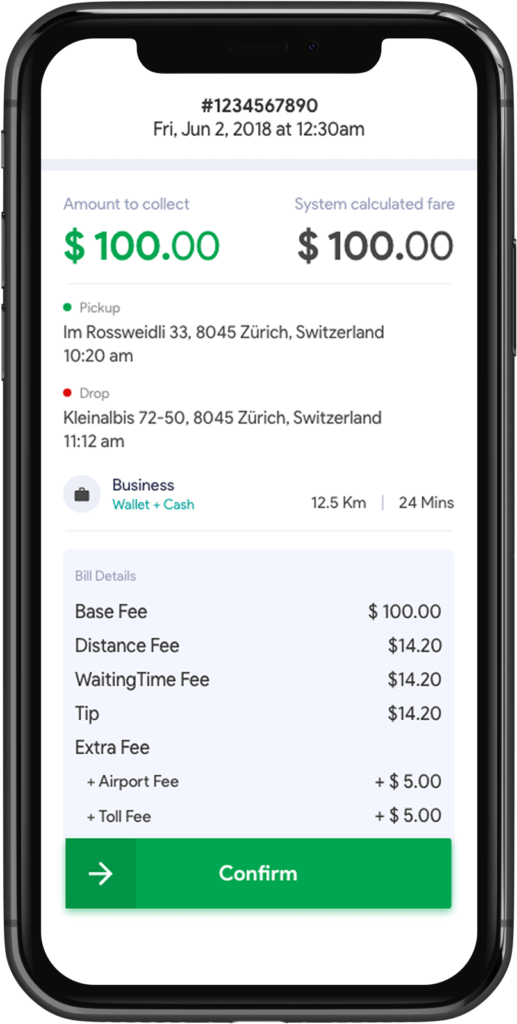 View a detailed invoice of the trip undertaken on the white label transport booking app.
Drivers can rate their passengers as well on the customized taxi driver app.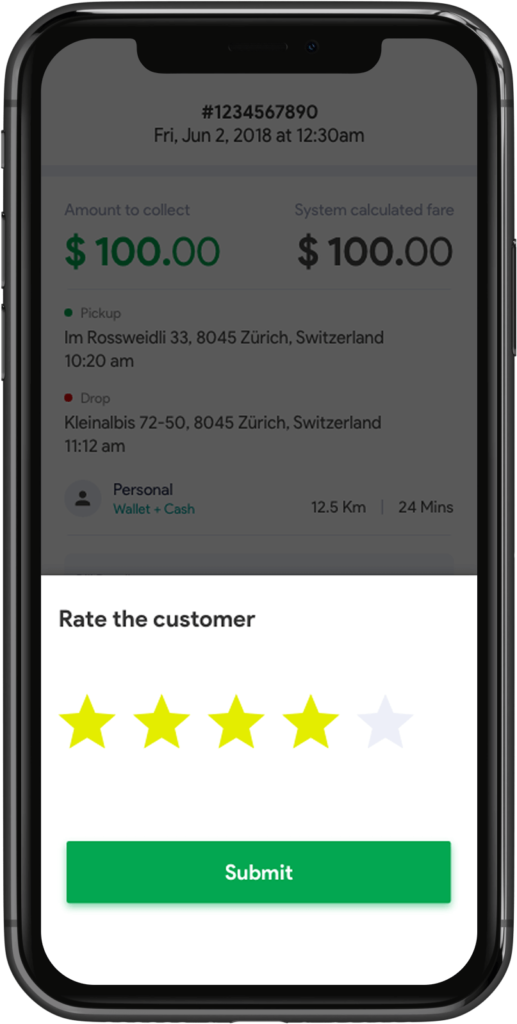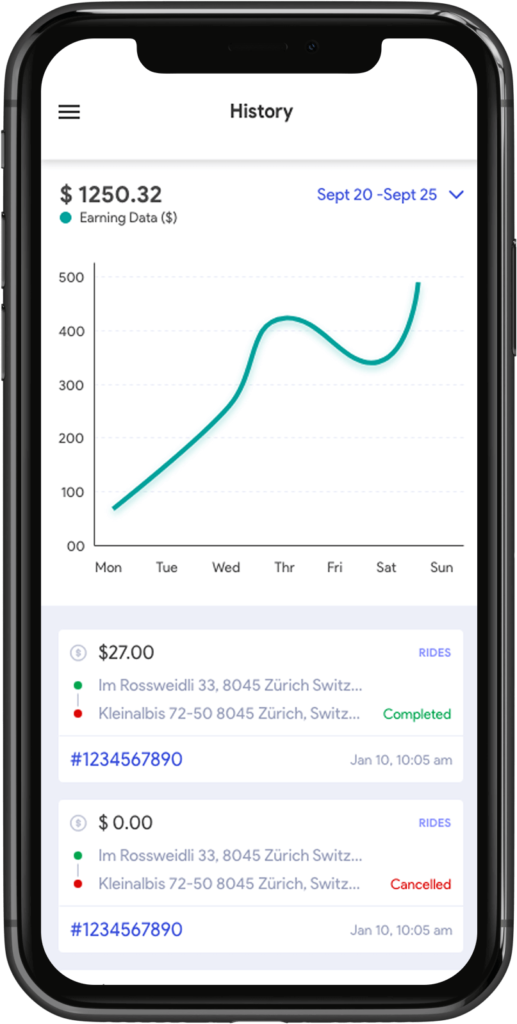 We've integrated a detailed Driver Portal on the Karry Driver app. Drivers can view analytics of their trips undertaken and earnings.
Taxi drivers can go online and choose their trips nearby and book their rides.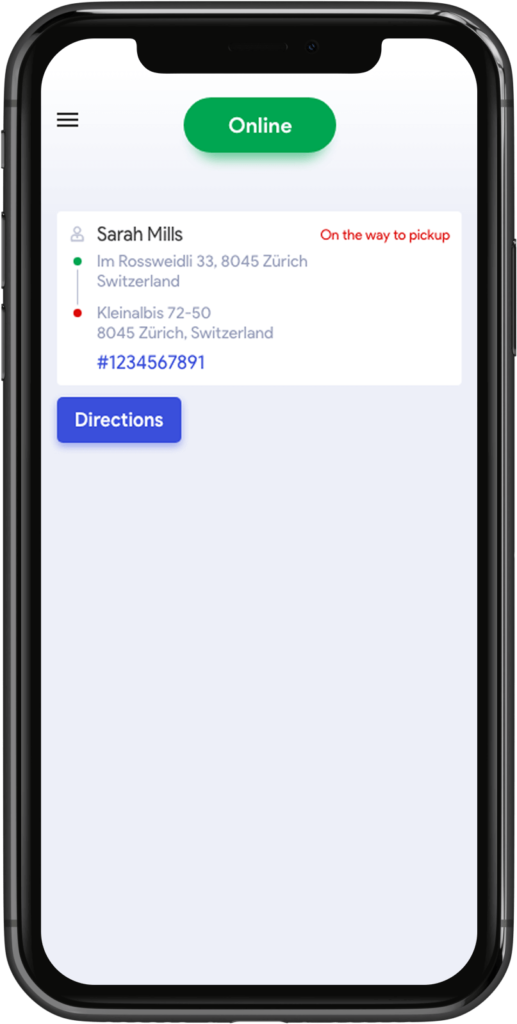 TRANSPORTATION DISPATCHER SOFTWARE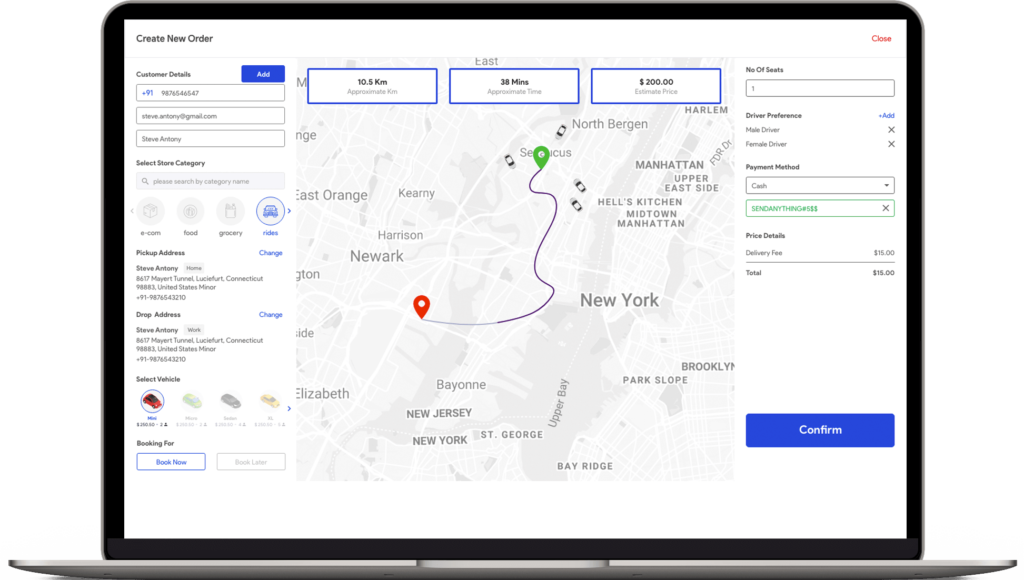 Overall look of all the taxi & transportation jobs, available & unavailable drivers, phone battery percentage etc.
Manually assign bookings to drivers on-demand. Enter details such as destination, payment method, vehicle type etc.
View the status of each individual taxi or transportation booking & their respective job status
TRANSPORT SCRIPT ADMIN PANEL

Manage all drivers on your custom taxi booking app. Accept or reject taxi drivers that register on the driver application.
Setup and manage fares for various on-demand ride sharing services based on cities, vehicle type, hourly rates, surges etc.
Setup and manage promotion codes and referral campaigns on your customizable Go-Jek clone script.
View all taxi bookings in real time as they are being placed on the application. Track the status of each individual booking as well.
Complete financial accounting system to keep track of earnings for various drivers registered on the app.
Payroll management system integrated with the Karry transport booking software. Manage cash & card earnings for each driver with direct payment into their respective bank accounts.
Manage details of various taxi, ride-sharing & transport services present on your customised Go-Jek clone application.
View all bookings & trips in real time on a map across cities or manually created zones.
Create zones for your service by drawing polylines on a map and set rates accordingly.
Push messages to various drives and customers, registered on the Karry ride-booking software, directly from the admin.
Keep a tab on the various taxi drivers and maintain high quality standards using ratings and reviews left by customers.
Setup various app commision rates based on zone, service type, fares etc on our transport script.

CORPORATE PARTNER MODULE (NEW)
Our taxi booking software now comes with a Corporate module integrated. This enables your custom taxi booking software to integrate with various businesses as an employee transportation solution .

HOSPITALITY PARTNER MODULE (NEW)
The Hospitality Partner module enables your custom ride booking software to partner with hotels, resorts, retreats etc as a guest transportation solution.
WHY CHOOSE KARRYX AS YOUR TRANSPORT BOOKING APP & COURIER SERVICE SOFTWARE SOLUTION?
Karry has been designed to be an all-rounded scalable & robust transport booking software solution for businesses all over. The software comprises of :-
Our transport script can be customised for a variety of transport booking and ride-sharing applications. Whether you have a unique on-demand cab booking app / carpooling app/courier app/delivery service booking app idea in mind, Karry can be tailored to suit your unique transportation booking idea.
We assure PCI compliance so you will have not legal issues accepting in-app purchases when booking for on-demand drivers or couriers near you.
With our proprietary pre-built transport booking, dispatching, financial management solution, we move transportation apps from development to deployment faster than any other taxi app / courier app developers out there.
With state of the art container technology, clean coding practices, use of microservice architecture while simultaneously integrating safety & security features on the app – KarryX is one of the most robust transportation booking solution in the market today.
Multi-Language & Multi-Currency Support
Irrespective of your location or language preference, KarryX can be tailored for any ride-sharing or transportation bookin need around the world.
To improve userbase growth & retention, the KarryX ride booking app is equipped with promo & referral features for both customers & drivers. Our underlying tech architecture ensures our transport script can handle the growth of your userbase.

All taxi booking and other transportation booking apps built using the Karry software are designed keeping SEO practices for apps in mind.

App Monitoring & Chatbots
Our on-demand transport booking solutions are the only ones in the market to provide chatbot-integrated app monitoring services. This ensures you have on-demand performance updates for your tailored transportation booking app.

The Karry taxi booking app & transport booking software solution is not only robust & scalable but extremely secure as well. SSL-powered API's, Keychain, JWT, reverse proxy setup etc ensures that security extends all the way from the app to each individual API.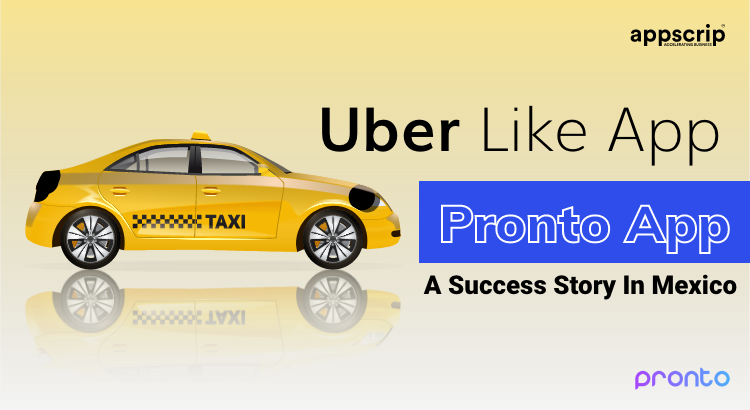 Uber Like App | Pronto App | A Success Story In Mexico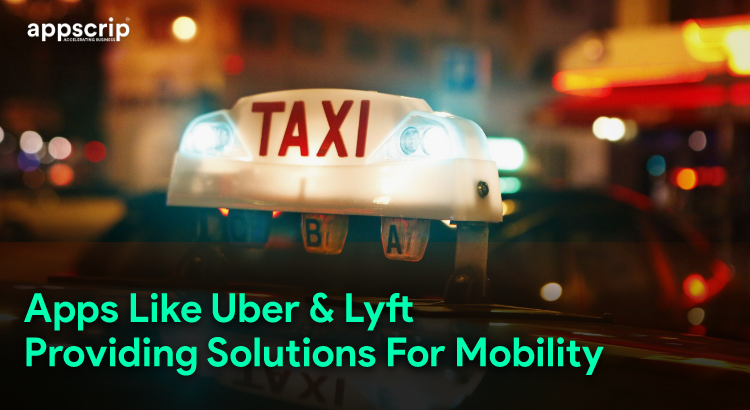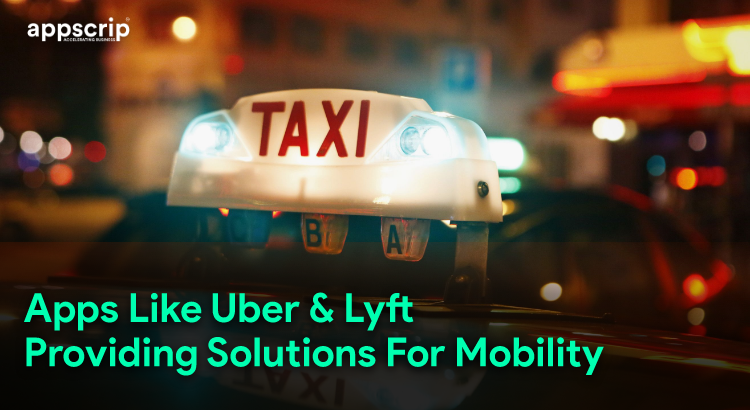 Apps Like Uber & Lyft – Providing Solutions for Mobility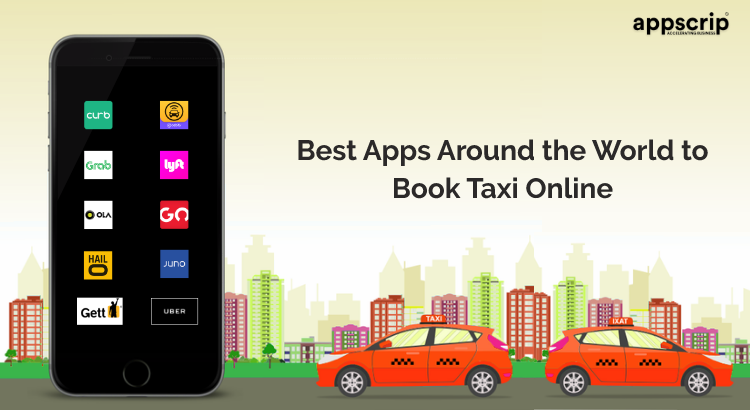 Best Apps Around the World to Book Taxi Online Software