Taxis are a reliable way to travel within greater Copenhagen, they are generally easy to access, but are expensive.
Dwindling demand of public transportation to lessen the risk of COVID-19 infection post lockdown and pandemic is furthering the growth of ridesharing services. Copenhagen taxis have a baseline price from where the prices increase steeply. Uber operated in Denmark for three years before withdrawing services due to new regulations that were introduced.
Ride-sharing apps in Denmark has made travel easy for the Danes. Like the rest of the world, Denmark has adapted this manner of commuting. Ride-sharing apps in Denmark are not only makes transportation economical but also provide employment and aids in sustainable development.
The industry revolves around the practice of using a website or app to call a car for transportation and sharing it with other commuters who could be traveling in the same general direction. Although it could appear a little daunting, the idea has proven to be largely useful.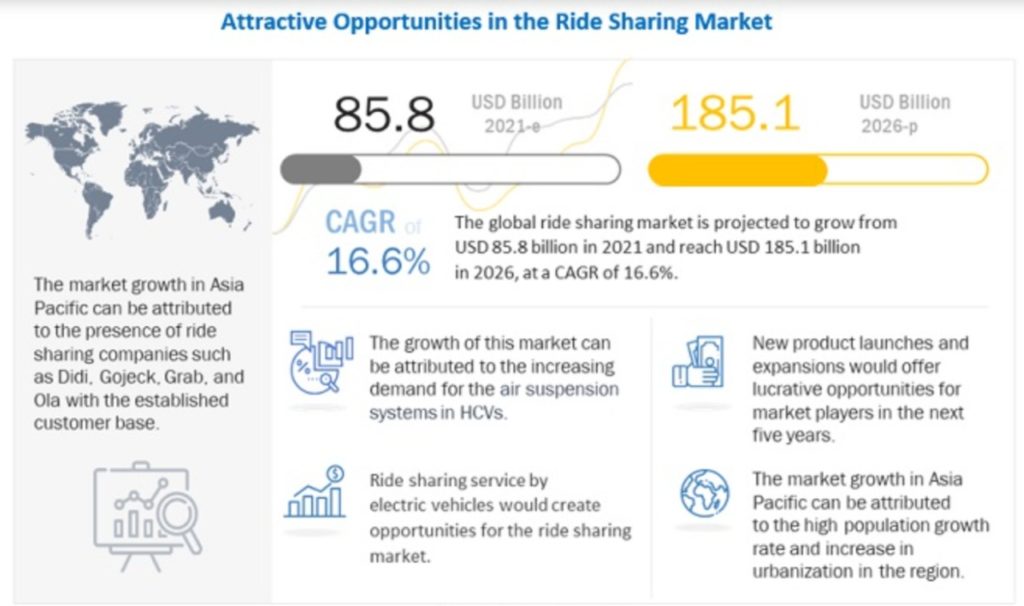 Users have the option to select from wide ranging possibilities based on their need, distance, and comfort. In this blog, we will take a look at the top ride-sharing apps in Denmark.
5 Ride-sharing Apps In Denmark
Necessity and shortage of time caused mobility service providers (MSPs) to devise various models of ridesharing such as e-hailing, private & corporate car sharing, carpool, car rental and others. There are close to 65 Road Transportation Tech startups in Denmark. Here is a list of the top 5 most innovative and exciting ones.
Among the most popular ride-sharing apps in Denmark is GoMore.dk. Carpooling, leasing, and private car rentals are all made possible by this platform. GoMore was started in 2005 by Matias M.l. Dalsgaard and Sren Riis as a free-time-project when the two founders were in the process of completing their education.
GoMore is a ridesharing application and P2P car rental platform. In 2011 by Lasse Gejl and Jacob Tjrnholm partnered with Gomore and launched the application again. They turned to investors in 2013 that brought Jesper Buch onboard. In 2014, aided by the contribution of Venture Capital Fund 'SEED Capital', GoMore went on to expand in Sweden too.
In 2014 GoMore introduced two fresh ideas: private leasing and private car rental. In 2015, GoMore initially partnered with the Spanish firm Amovens to provide ridesharing and finally acquired the company under its name.
As on date the total funding for GoMore is $17 million. With around 3,000,000 people using the platform in Europe, GoMore has now grown overtime by spreading wings into Spain, Sweden, Finland, Switzerland, and Austria. They then went on to introduce an English version of their website to assist English-knowledgeable clientele to make use of their services.
In 2012 a startup located in Berlin named Public-In-Motion created Talixo. The founders of Public-In-Motion aimed to improve mobility in urban areas and enhance efficiency of public transportation.
Talixo ensured both consumers and drivers benefit from modern technology and its smart application in the booking of cabs and limousines.  The driver gains from increased income and earnings, while the consumer benefits due to discounts available. This makes it one of the best ride-sharing apps in Denmark.
With Talixo, passengers can select the type of ride they want to book taking into consideration cost, comfort, and flexibility. For special occasions, passengers have the option to select the ideal vehicle from a selection of limos and taxis. Customers also have the option to schedule rides well in advance and receive discounts. Talixo also offers considerable discounts for spot booking.
Simplified online and mobile app booking process, as well as the hassle-free e-payment and billing process, makes the Talixo app an user's delight.
Blacklane (taxi service) was launched in 2011 by Jens Wohltorf and Frank Steuer, who were college-mates. Blacklane is a German startup that is headquartered in Berlin offering a chauffeur portal for qualified drivers to connect with users via their mobile app, website, or hotline.
The company operates regional chauffeur services in their cities of operation and provides a pre-booking service at a set price. The company does not own a fleet of its own, but connects drivers and users via technology. The non-airport pickups promise to reach within 15 minutes to the spot.
Additionally, until one hour before a one-way transfer, guests are permitted to modify or cancel their reservations.
TAXA 435's history began around 1909, when fuel-powered taxis began replacing horse-drawn carriages. It has continued to develop over the years until TAXA 435 ranked among the biggest ride-sharing apps in Denmark. Presently it is the second-largest taxi app in Denmark.
TAXA 4×35 has more than 100 years of expertise in the transportation industry and is a crucial keepsake in Denmark and its surroundings. Taxes are paid in Denmark by both businesses and the individual taxi owner.
The app provides private, business, special needs, medical, and educational transportation. This centenarian among the ride-sharing apps in Denmark, has garnered more than 750,000 downloads so far.

The core business divisions for Moove Group are taxi and bus transportation. Their business is based and registered in Denmark. Triton, a German-Swedish private equity fund owns Moove.
500 minibuses and 1,800 taxis make up their fleet. Moove works with over thousand independent middle people who hire rides.
Dantaxi and HB-Care have come together with Moove to pioneer sustainability, digital transformation, and social responsibility, paving an innovative path for mobility in the future.
By 2025 the company aims to have zero emissions from fleet. Moove ensures a sustainable future by running one of the biggest electronic taxi charging stations in Scandinavia.
Ride-sharing Monetization & Business Model 
Between 2020 and 2021, the ride-sharing market expanded by more than 50% worldwide. The rate of car ownership among 18 and 35 year-olds have declined. Millennials have little-to-no interest in owning an automobile due to expenses such as maintenance and parking. 
In the coming years, in cities where car ownership turns awfully expensive and presents insufficient parking spaces; there will be higher prevalence of ride-sharing services.
Additionally poor connectivity by public transportation in cities and the trend of online shopping doesn't demand owning personal transport.
Experts say the global ridesharing market will be worth $218 billion by 2025. But reliable monetization for firms will only encourage entrepreneurs to foray into this niche. Early monetization model selection could prevent confusion. We will go into further detail on how to monetize off a ride-sharing taxi app.
Supply and demand can now be connected thanks to a sharing economy business model, specifically the on-demand ride-sharing model.
The above-mentioned ride-sharing sites in Denmark have established the standard for other businesses. Successful ride-sharing apps benefit both commuters and drivers as well as the ridesharing service. Let us see the various business and revenue models employed by these ride-sharing apps.
   Advertising
Placing advertisements from third-party sources, particularly in a mobile app, is a sure shot way to generate revenue. Many ride-sharing apps avoid using it because of concern that doing so will cause them to lose users to excessive advertising.
Therefore if done wisely and in moderation it can bear good results.
   Commission Fees
The best income model for any form of ride-sharing mobile app or website is this one. A monetization strategy that deducts a service fee from each payment transaction is known as a commission-based revenue model.
An app for ride-sharing may charge the driver, the passenger, or both. For instance, the globally used ride-sharing app Uber assesses a 25% fee on the driver while collecting sales tax from riders. Lyft assesses a 20% fee on the driver.
   Partnering
A great method to develop connections with reputable brands, gain more visibility, and make money all at once is to collaborate with other businesses.
This is what the above mentioned apps accomplished when they teamed up with luxury car brands to advertise the new launches.
Conclusion: Ride-sharing Apps In Denmark
Ride sharing services were among the most preferred services before the pandemic hit, as it offered a convenient and cost-effective manner of mobility using a transportation network system. There are umpteen advantages of ridesharing, as in easy booking facilities, low carbon footprints, affordable point-to-point ride services and eliminating parking woes.
Though the pandemic turned the fortunes of MSPs (Uber generated $11.1 billion in 2020, a decline of 21% in comparison to 2019). Thus it was a beacon of light to other MSPs to rework their business models or offerings. Ridesharing players have gained a foothold in segments such as e-Commerce, food delivery, and last-mile delivery. We have created a solution for entrepreneurs aiming to launch ridesharing services similar to Uber, Lyft, and Talixo.
Our software solution Karry contains features similar to those of Uber and Lyft, including the ability to request, accept, track, review, and pay for rides.
The market for ride-sharing services is expanding significantly on a global scale. Considering that, investing in this business will be of good consequence and in achieving it our team and Karry can help to make your job easier.

With an Engineering degree and a Diploma in Management under my belt, I worked for 16+ years in the automobile industry with various manufacturers in various capacities. But my passion for writing was overwhelming, hence I turned that into a career. I have been writing for more than 10+ years on various domains including the IT industry. I am sure you will find the 200+ published blogs of mine in here informative, exhaustive and interesting.