Samakning is a Swedish carpooling site that most Swedes resort to when the need to find affordable transportation.
Samåkning is the Swedish word for carpooling, which means "drive together." In 2007 Skjutsgruppen, a non-profit Swedish ridesharing site was launched by a student who spread it with the help of his friends and social media.
Sweden is among those countries where the ride-sharing market is deregulated. The presence of too many ride-sharing options have not dented ridership numbers as each entity as managed to acquire a decent user base. In 2022, the revenue of ride-sharing apps are slated to touch $1.32 billion. Statistics reflect positively the user count for ride-sharing apps in Sweden which should reach 2.6 million by 2026.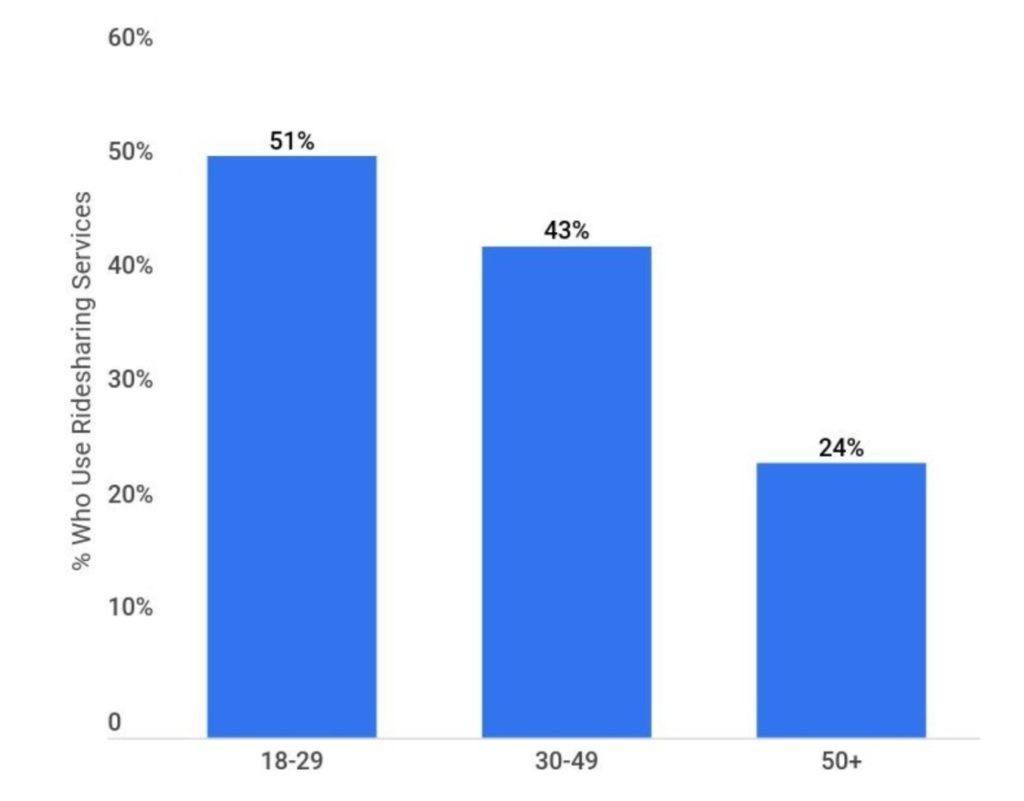 Traveling in many cities before Covid-19 was not too much of stress. Options to travel from point A to point B in most modern cities are limitless. Over and above we were not too bothered about crowded public transport or sharing rides with strangers.
Today, the pandemic has caused a paradigm shift in our thinking process. All of a sudden we have become overtly conscious regarding our health and general upkeep. Traveling from one place to another is stressful now.
Public transportation brings with it issues related to crowds, timetables, and safety. So, it is only natural that governments are looking at ways on how to ease the trouble of everyday commute. Ride-sharing or carpooling apps seem to be smart options to help you eke out of this trouble.
What the ride-sharing apps enable is, it lets a group of riders split the bill while traveling in one particular direction. It also enables travel at cheaper rates and enhances passengers' access to comfort. Planning a detailed schedule has become easy now.
5 Ride-sharing Apps In Sweden
Hailing cabs and using taxi apps are safe ways of traveling around cities without coming into undue contact with strangers. There are plenty of ride-hailing services available on the market in Europe, and understanding which ones are the best and most trustworthy can be challenging.
So here's out 2 cents on it with the help of 5 ride-sharing apps in Sweden that are widely used.
1.     Bolt
Markus Villig founded this ride-sharing business and named it Bolt in 2013. It was formerly known as Taxify or mTakso. Several of its services enhance city life by making transportation easy and accessible. Along with transportation, the Tallinn- based business offers food delivery, car-sharing, and micro-mobility rental services.
This widely used app has launched a car-sharing service named Bolt Drive. The company generates revenue by taking a commission of 15% and there are other charges depending on several factors. After growing for years with a focus on ride-hailing, Bolt has gained more than 100 million users in 45+ countries.
Bolt had its Series F funding round at the start of this year, after which it bought the total funding to $2 billion from 36 investors. In the future, the company aims to initiate environmental sustainability as their main stay.
2.     Uber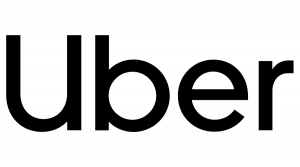 In 2014, the revolutionary black and white logo of Uber made its mark in Sweden. Garrett Camp and Travis Kalanick founded Uber back in 2009. The San Francisco-based application provides an easy option of travel to Swedes with selections like Uber Pet, Lux, Comfort, or Connect (for sending packages).
The app is available in 3 major metros of Sweden and a ride can be reserved 30 days before it is taken.
In 2021, 93 million people used Uber rides for travel. In 2021 Uber generated $17.4 billion revenue which is a 56% YOY increase. Before the pandemic, the primary source of income for Uber came from mobility services.
But in 2021 its delivery business generated more revenue. In 2021 Uber completed 6.3 billion trips, which was slightly below the 6.9 billion trips it completed a couple of year earlier in 2019.
Uber is liked by the Swedes as the rides offered by them is cheaper than the competition – that is other ride-sharing apps in Sweden. It majorly sources its revenue from commissions. In the Post-IPO funding round, the company raised $500 million. Currently, Uber's total funding amount is $25.2 billion.
Taxi Stockholm is the oldest taxi company that was founded in 1899 by the Stockholm Taxi Owners' Association. The easy-to-book service is preferred by Swedes and operates in the entire Stockholm region. Their 1400 cars and 4200 driver-backed business never runs out of providing a taxi for users anytime.
But on the downside, the service offered by this platform is on the pricier side. Taxi Stockholm's projected revenue is $442 million for 2022. Most of the business revenue is dependent on taxi fares earned from customers while other fees include surcharges and tariffs.
The company is on its way to becoming environmentally friendly with conscious initiatives. Taxi Stockholm's long-term goals include delivering an emission-free transport service by 2030.
4.     Sverigetaxi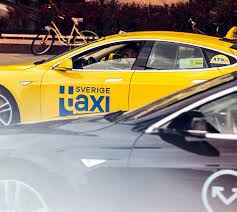 Sverigetaxi makes all travel easy 24/7 in Sweden with over 2,700 cars that include private cars and taxis. The ride business has operations in 200 locations all over Sweden. It was set up in 1987 and has been a Cabonline Group subsidiary since 2008.
As an entity, it utilizes latest technology, has agreements with private car owners and on the whole partners with 5,000 efficient drivers from 70 nations.
The easily recognizable yellow-colored brand offers fixed prices to Swedes for regular rides. Headquartered in the capital city of Stockholm, their service can be booked well in advance. This makes it a treat for Swedes while customizing travel plans.
The ride app gained profits in 2021 when the revenue rose to $19 million.
5.     Bzzt
The "Here to bury fossil cars" company, Bzzt stands out from other ride-sharing apps in Sweden. Orjan Jansson founded the business in 2014. While its ride-hailing services are just like other ride-sharing apps in Sweden, its vehicles of choice are interesting. They have electric three-wheelers called Taxipods. Bzzt is perfect for Swedes who are looking for short, emission-free journeys in the city.
The business functions in city centers using high-tech software. This mechanism helps Bzzt to keep track of taxis that are on hire, food deliveries, and parcel services. The battery-powered vehicles generate revenue via several verticals such as fares, commissions, and adverts.
According to sources, the company earns a revenue close to $5 million each year. After 5 funding rounds, Bzzt has raised a total of $4.4 million in funding.
Plan & Monetize Your Ride-sharing apps in Sweden
Cab entrepreneurs have opened new avenues for users. In just a few screens, riders can request a ride service, know the exact amount they are paying and a loved one can track them as they weave through the traffic to their destination.
While ride-sharing apps in Sweden share the same goal, their way of doing business is unique. They either use the aggregator, ownership, or the revenue generation model to earn advertisement hosting fees, price surge charges, subscription fees, and commissions.
As of 2021, the ride-share industry earned $117 billion in sales which is up 50% from 2020. This proves how rapidly ridesharing services are growing. Further, that trend is expected to continue, with ridesharing sales projected to grow through 2026.
Strategically planting your business amongst other ride-sharing apps in Sweden can help you tap into a huge user base. This will naturally create an income stream. After strategy, the next question is the appearance and functioning of your platform.
At this all too important point, it is essential to partner with a team like Appscrip that can catch up with your imagination and create a ride-sharing app with a prebuilt solution such as Karry for you.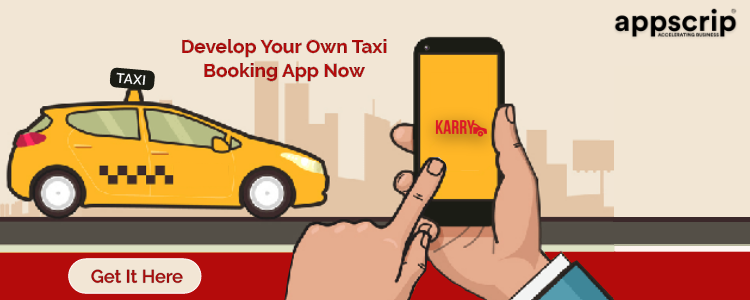 With an Engineering degree and a Diploma in Management under my belt, I worked for 16+ years in the automobile industry with various manufacturers in various capacities. But my passion for writing was overwhelming, hence I turned that into a career. I have been writing for more than 10+ years on various domains including the IT industry. I am sure you will find the 200+ published blogs of mine in here informative, exhaustive and interesting.