Road freight in Australia is the predominant mode of transport for urban, inter-urban, and regional freight. It is also a part of the supply chain for most imports in Australia. Resource industries too which heavily rely on rail or coastal shipping for transport, depend on road freight to transport critical inputs, like machinery, transport equipment, and other supplies.
Introduction: Trucking Business
Trucking & Logistics is a big business in Australia. In today's world where people are starting up with various kinds of businesses, the most preferred one is trucking business, as the trucking industry in Australia is booming at a high spike. Take a look at the freight transport statistics by Bureau of Infrastructure and Transport Research Economics (BITRE), Australia.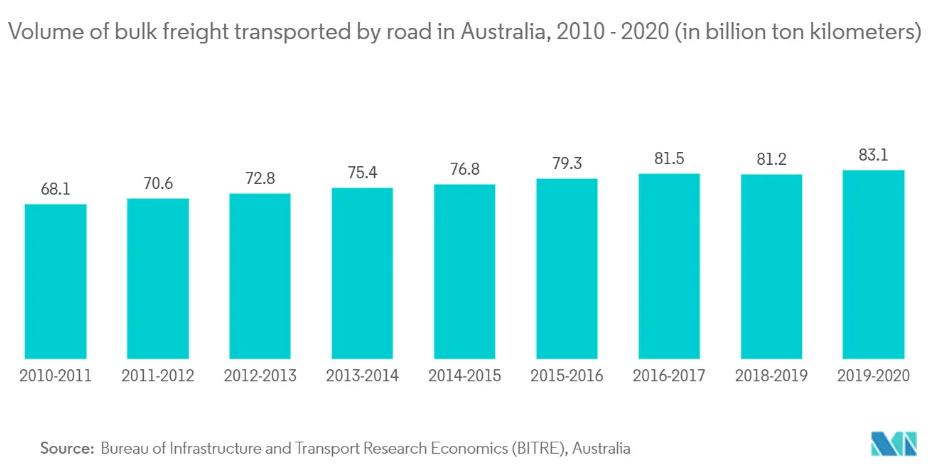 The difference between the volume of bulk freight transported by road in Australia between 10 years is 15 billion ton kilometres.
The demand for trucking and logistics is rising day by day, due to the introduction of new technologies in the market, as it makes an easy business platform for start-ups in Australia.
Logistics Industry
The logistics industry has evolved over the years in terms of software integration and digitalisation of the supply chain, which has led to better productivity and efficiency creating sustainable modes of transporting goods from one place to another.
Australia Logistics and Warehousing Market is Expected to Reach AUD 187 Billion by 2021: Ken Research

Trucking Industry
The threat of new entrants in the trucking business is low due to the high initial investment and intense rivalry among the present players. The government has an important role in the development of the freight and logistics market by improving the freight network throughout Australia.
The trucking industry has become the backbone of the Australian economy as almost all commercial activities heavily depend on logistics, or put naively, the movement of goods,  making it an integral part of the Freight Logistics & Trucking industry  in Australia which accounts for 30.4% of all national freight task

National freight task means the amount of tone-kilometres done by other State's trucks on a State's roads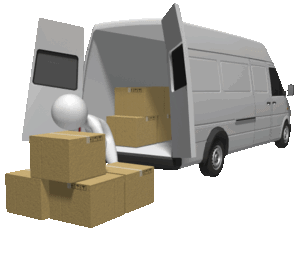 7 Trends Expanding The Trucking Business In Australia
 Government Trade Deals
The Australian government has always been pro-trade, as Australia has many free trade agreements with other world powers such as China, Japan, Korea, and the United States.
One of the most significant, government trade deal, in the recent times, is the China-Australia Free Trade Agreement which came into force on 20 December 2015.
This agreement has strengthened the mutual benefits, helping Australian goods exporters, Australian services providers, investors from both countries, Australian consumers, tourism and skilled worker mobility, and cheaper imports from China.
The increased level of imports and exports will directly benefit trucking business, as we now have more freight to be transported and the broader implications of the agreement which will result in stronger economic growth leading to opportunities for the trucking industry in Australia.
 Growth Of E-commerce In Australia 
Amazon is all set to enter the Australian market, attracting new shoppers and vendors both in Australia and abroad, Resulting in goods been transported by road as sales transactions, both domestically and internationally. This will help in creating great opportunities for trucking companies.
The rise of e-commerce in Australia is a  general trend, not because of  Amazon only, but also because of other e-commerce such as Alibaba Group from China, as it has already opened their Australia and New Zealand headquarter in Melbourne in February 2017.
E-commerce in Australia has much potential to be explored, which will lead to truck operators becoming the winner.
  Uber For Trucks
Uber's newest venture, Uber Freight, is the new trend in the market for trucking business. Uber Freight is a mobile app made by Uber which helps truck drivers to find freight work and vice versa.
It is literally the Uber for trucks, wherein goods shippers can post jobs on the app, and truck drivers can browse and accept jobs. There are many other similar apps as well which give truck drivers even more options.
This type of apps has entered Australia, by changing the way trucking companies operate. This applications not only provide job opportunities but also acts as a marketplace facilitator for business transactions between shippers and truck drivers.
Changing Consumer Behaviour
E-commerce is having a massive impact on the logistics industry, with the multichannel supply chain which helps in meeting consumer needs much more faster than earlier.
Businesses must now focus on best practices to cope with these multichannel paths for purchases as well as for managing an economical B2B supply chain.
Also, it has become really important that company must deal with the dichotomy that consumers expect to see in terms of delivery options.
For example next-day, same-day, and last-mile service options are giving every trucking business a chance to expand their market.
  Data-Driven Logistics Drive Anticipatory Logistics
By anticipating demand, companies can now predict product demand, and thereby plan and align their operations well in advance which ensures that they stay ahead of their competitors in terms of delivery service.
Thus data-driven logistics make sure that it helps in enhancing the future of logistics wherein companies will adopt Big Data algorithms, data visualisation techniques, and smarter analytics to boost process efficiency and service quality by shortening the delivery times.
Automation
More and more companies are investing in automation that helps increase efficiency while reducing costs. Adopting automation helps in ensuring that the company will be immune to the challenges resulting from labor shortages.
As this will result in completing the task through robotics, self-driving vehicles, or APIs or machine learning, which indeed will facilitate better results for both logistics companies and their clients.
Recently Dematic a leading supplier of integrated automated technology announced that they have adopted a fully automated distribution centre with a focus on E-commerce and omnichannel Delivery.
Technological Changes In Fleet Management
Dispatching and routing software is becoming more readily available to calculate trip time, most efficient route, task schedule to reduce truck idle time, and how to load a truck fully (placement of goods on the truck).
Truck operators, especially those with large fleets, should start to adopt technology solutions for their operations in order to minimise cost and maximise return on investment, giving operators a competitive advantage in a fragmented market.
Introduction Of Blockchain Technology In Australia

The recent innovations in trucking business and logistics space include Blockchain technology, which will soon be introduced in Australia.
Recently Commonwealth Bank of Australia (CBA), the World Bank, and other investors made the initiative possible, which resulted in the bond-i raising more than $80 million, this initiative will lead to robust traceability in supply chain operations, realise cost savings by enabling automated, optimised and error-free processes.
According to CIO, Australian National Blockchain (ANB), is being referred to as "a significant new piece of infrastructure in Australia's digital economy." which will result into benefits for a range of businesses in Australia.
Blockchain will be to transactions what the Internet was to communication – what starts as a tool for sharing information becomes transformational once adoption is widespread. The ANB could be that inflection point for commercial blockchain, spurring innovation and economic development throughout Australia – Paul Hutchison– vice president of Cognitive Process Transformation, IBM Global Business Services
Australia has shown that Blockchain of technology can be integrated into a variety of industries, one of the use cases is online travel site, Webjet, which has introduced blockchain to a few of its partners to minimise the occurrence, and financial implications, of double bookings.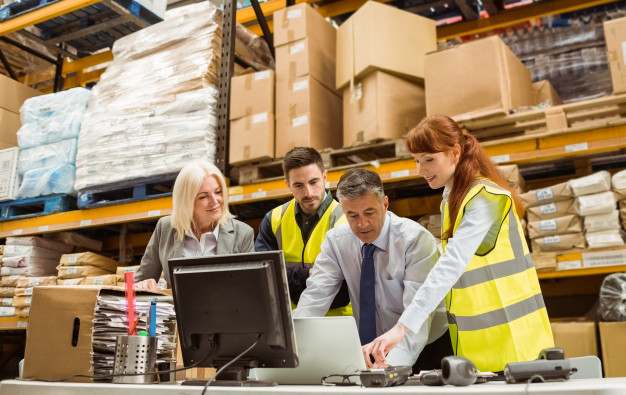 In conclusion, as we can see that recent technological changes in terms of the blockchain, fleet management software, as well as government pro-trade policies etc., which has unfastened major opportunities for trucking businesses in Australia.
The COVID-19 pandemic has led to an exponential increase in package movements, including e-commerce deliveries. This has put a tremendous strain on Australia pre-existing delivery model. Similarly, freight and logistics industry is feeling the impact nationwide, particularly with the demand for home delivery of groceries and medical supplies during the pandemic.
Get A Customised Load-Hauling/Trucking Solution, LoadUp. Today! Click Here