Last year (2022) the revenue in the global online food delivery market touched $130.8 billion.
The industry is expected to grow at a CAGR of 13.2% in the coming five years and reach a staggering $275.2 billion by 2028. The online delivery realm is finding the momentum for growth due to wide ranging cuisines, quick service, several modes of payment, considerable discounts, and the opportunity to go cashless.
We shall in particular take an in depth look the rise of DoorDash market share in the last few years. The COVID-19 pandemic had a detrimental effect on the entire industry in 2020 as a result of supply chain disruption and loss of revenue from end customers. But the global scenario seems to be changing and the future looks good.
The high adoption rate of smartphones and easy access to high speed internet has to put some steam in the system so as to drive the overall industry growth.
The rise of the meal delivery sector is greatly influenced by the ability of clients to order food from a variety of restaurants sitting in their homes or offices.

Introduction: DoorDash Market Share
The food delivery sector has grown immensely as a result of profitable partnerships and new incumbents like Zomato, Deliveroo and Swiggy in the online delivery sector. DoorDash is an immensely popular food delivery app in the US.
DoorDash increased its market share from under 20% in 2018 to 53% in 2021. The other food delivery apps in the market include: GrubHub, Uber Eats, Postmates, GoPuff, Munchery.
Over the years, DoorDash's individual market share grew by 12.5% points. This enabled the company's annual revenue to rise from $0.85 billion in 2019 to $2.88 billion in 2020.

How Did DoorDash Market Share Rise?
DoorDash provides its customers an easy-to-use interface which is primarily responsible for its positive growth. Their success is also as a result of garnering valuable customer data and their niche brand positioning.
All these factors enhance DoorDash market share. Moreover, DoorDash ensures that their merchants profit considerably, delivery-personnel (Dashers) earn sumptuously and this wonderful combination ensures satisfaction for its customers.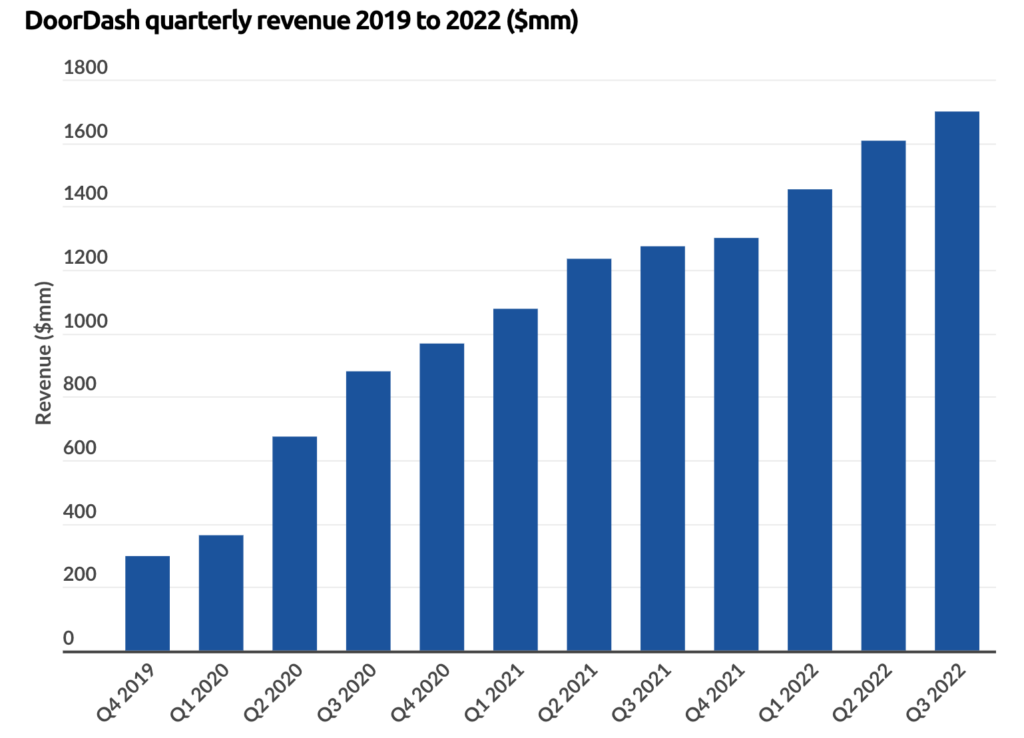 Insight Into Food Delivery Statistics
In order to serve high-quality meals, food service providers are setting up warehouses to store fresh products, that in turn promote the use of online delivery services.
Due to inspiration from digital-only restaurants that lack a dining area or wait staff, food delivery apps are changing the restaurant industry and the way we eat.
The online food delivery industry is expected to rise to $320 billion market size by 2029
DoorDash rules the online food delivery market in the United States. As of March 2022, DoorDash had a market share of 59%.
DoorDash is growing and is looking to spread wings in newer markets such as Australia, Germany, the UK, etc.
DoorDash offers unique features and services to customers outside the US with hopes of gaining an upper hand in those markets too.
Uber Eats is the biggest competitor of DoorDash.
This blog will take you through the DoorDash's strategies and show you what sets them apart from the competition and reason for DoorDash market share.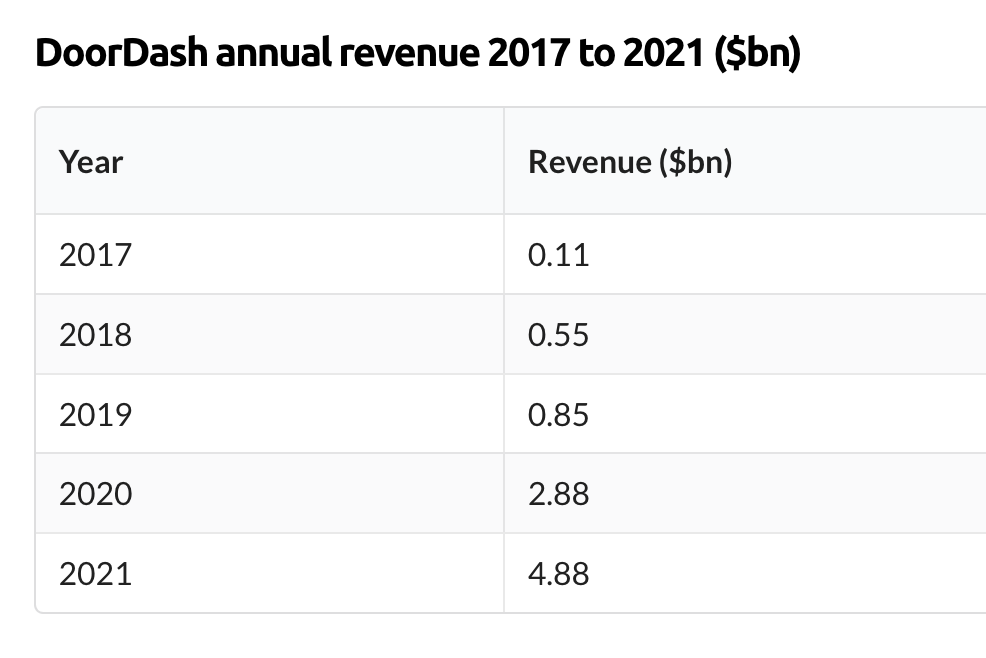 Some Strategies That Led To The Rise Of DoorDash Market Share
Dual-income households are common nowadays, due to which there has been a change in food habits and lifestyles that is some way supports expansion of businesses. The demand for affordable meals with quick availability and delivery is also fuelling growth.
Online delivery apps provide privileges that include considerable discounts, rewards & cash back incentives, doorstep delivery, and several payment modes.
Here are some strategies through which DoorDash market share rose.
1.  Reveal a compelling origin story
A compelling origin story is what helps leaders motivate employees and win customers. Therefore, business leaders should tell an enticing story so that the world fathoms how their values and beliefs motivated them to begin their company.
DoorDash's culture originates from its CEO, Tony Xu. Xu immigrated to the US along with his parents when he was 4. His mother was a doctor but worked in restaurants to make ends meet. Even Xu worked along doing the dishes.
Xu confides that his mother's restaurant work, inspired DoorDash. Xu wrote in a brochure, "DoorDash exists today to empower those like my mom". They are among the ones who came to the US with a dream to make it on their own.
2.  Give consumers what they require and not copy competitor strategies
DoorDash has a unique approach of going the extra mile to give customers what they desire. It believes in making short-term sacrifices to maintain its reputation. During its third month of operation, DoorDash experienced interruption of service.
Xu saw this as an occasion to show how much he cared about customer gratification. So the company gave refunds to all customers. Companies that abide by this strategy can convert customer service interruptions into opportunities to brand themselves as customer value creators.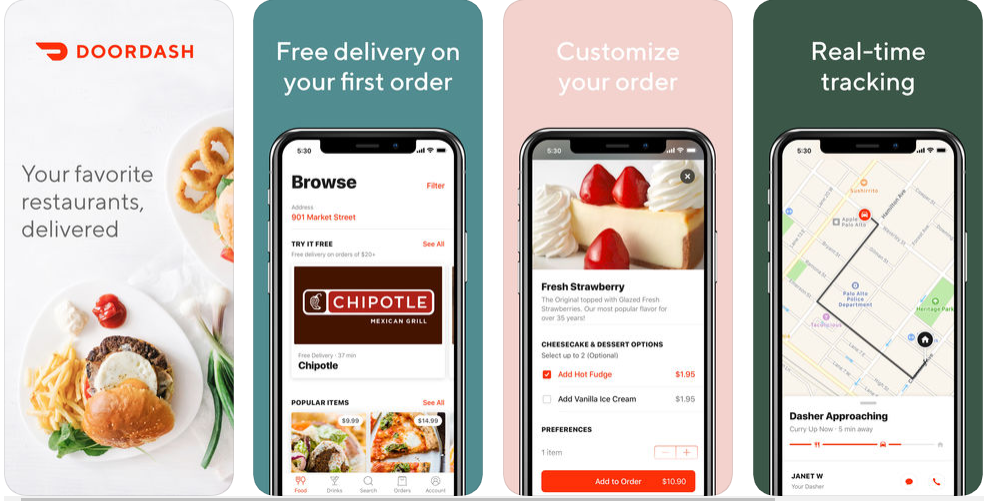 3.  Develop direct customer contact
Xu believes leadership teams should spend quality time every month in direct contact with their customers. This helps them to identify customer pain points and the means to improve services which help in retaining customers.
Every month Xu and other DoorDash executives "do a delivery or engage in customer support, menu creation, or merchant support." DoorDash thinks that this contributes to "category-leading spend retention and capital efficiency."
4.  Objective is to improve operations by 1% on a daily basis
Customers should feel that the amount money they have spent has not been well-spent. The company believes they should provide customers value for money service by enhancing operations that positively impact customer experience with the company's products and services.
DoorDash practises this regularly by cutting down on delivery time, enhancing efficiency, or increasing personalisation.
5.  Start small and dream big
Any company should aim to invest in new products to maintain their growth.
DoorDash abides by this moto: it starts new projects in one market, with a lean team. This is launched in a manner that least capital is pumped in, and the management asks the team to earn their way toward enhancing investment.
6.  Audience segmentation
DoorDash has segregated its customers into two groups: Users and Restaurants. This separation makes advertising and marketing communication simpler and more effective.
When a brand manager is aware of the target audience, they can customise their communication style, visuals, and tone to convey information most effectively.
For DoorDash, its users are people who yearn for high-quality food sitting conveniently where they prefer, for which they are ready to pay reasonably.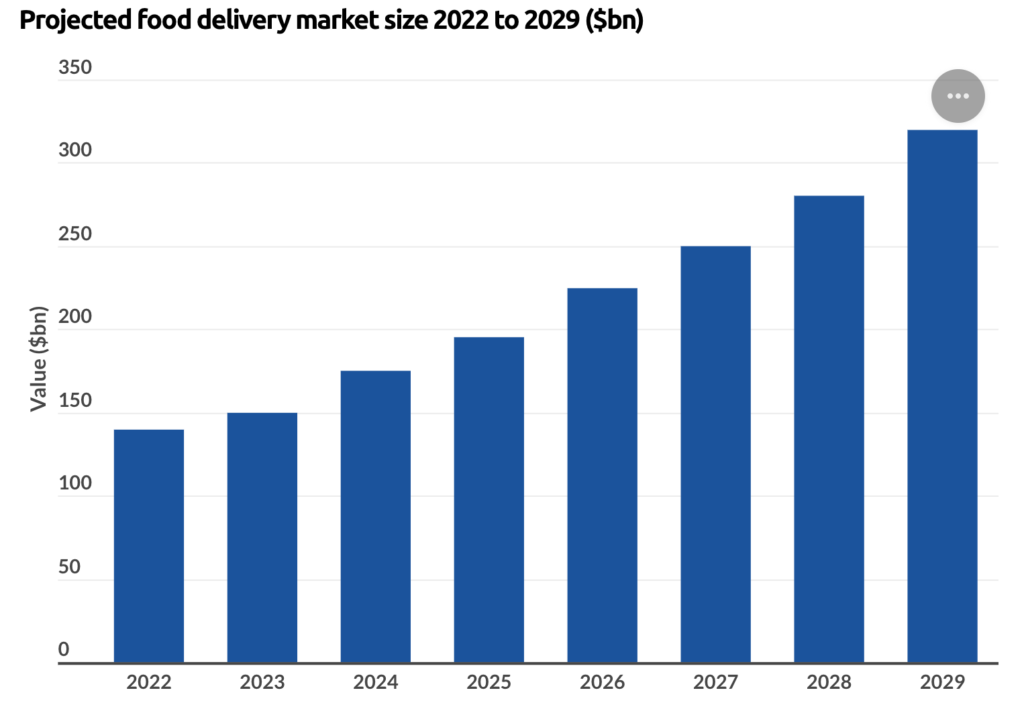 Their second audience is Restaurants. DoorDash targets restaurants that don't deliver food or lack sufficient seating for a dine-in. DoorDash provides them with the delivery option by deploying their own drivers to make deliveries so that the restaurants can increase their output and earn higher profits.
Finally, they have "Dashers"- individuals looking for stable yet flexible work so as to supplement their income by moonlighting.
7.  Additional Value Propositions
DoorDash has a strong demeanour in handling logistical issues and designing an easy-to-use app that leaves its competition wide-eyed. DoorDash is aware that providing additional value to its partners is critical in building a strong brand.
It has created its brand identity by offering more than just assistance with food deliveries. DoorDash offers access to its unique customer insights that include products that are in high demand to data on surrounding neighbourhoods and ideal delivery times. DoorDash has all that's required to give restaurants what it takes to have an upper hand over its competitors.
We know that it is pretty much impossible for local and smaller restaurants to get such comprehensive customer and brand insights themselves. Hence, DoorDash is quite an appealing opportunity for them.
The Driver app provides Partner Restaurant's access to DoorDash's detailed "Dasher" fleet of drivers with customisable delivery options, and direct point-of-sale integration.
Such features enable Partner Restaurants to garner better understanding of their customer data.
8.  Filling gaps
DoorDash has a unique brand strategy. It focuses on areas with less competition — specifically the suburbs and smaller cities. DoorDash researches its competitors and locates a gap in its marketing strategies which it capitalise on.
It targets new locations and eager audiences that enhance DoorDash market share.
9.  Easy to use Technology
DoorDash uses cutting-edge technology to tackle logistical, engineering, and operational challenges. Ensuring that the end-user meets a simple, intuitive experience is vital for them. It makes DoorDash unique from its competitors.
DoorDash is aware of the fact that simplicity is imperative. Hence, a great amount of time goes into the creation and improvement of their apps.
This stems right from their brand insight section to their consumer-facing app. They ensure that their users should have fun with new features released which should also enhance DoorDash market share.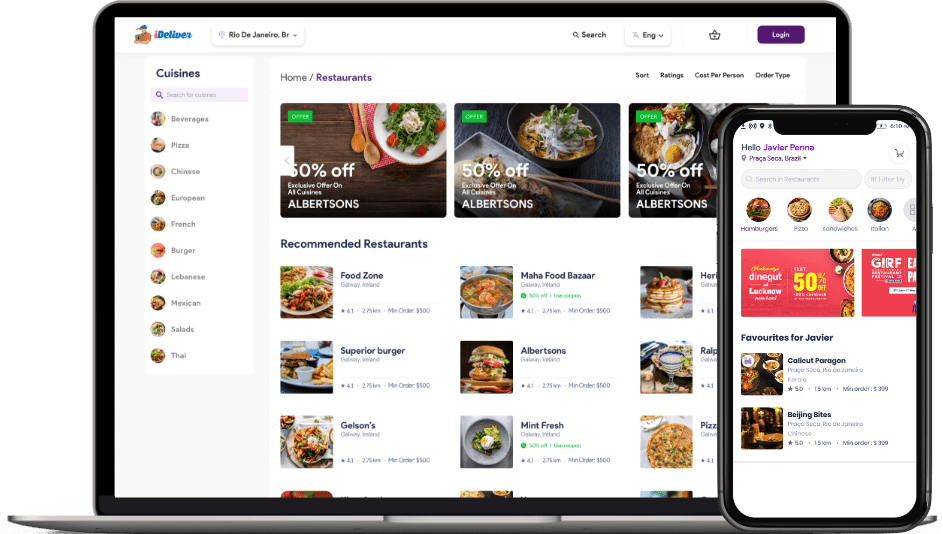 Conclusion: DoorDash Market Share
Though the food delivery industry is growing continuously, several factors, such as fluctuating pricing models and the availability of multiple food delivery service platforms, are anticipated to intensify competition.
When food orders are high, the quality of food delivered deteriorates, which now requires additional resources to deliver the food on time. Thus, the failure of restaurants to cater to multiple deliveries and inefficiency in coping with volumes limits growth in the market.
Cloud kitchens witnessed a surge in popularity due to the closure of several dine-in restaurants. This trend is expected to remain strong, because people have got accustomed to online ordering.
Hence entrepreneurs have an opportunity to launch their business in this domain. To launch an app in this industry, connect with Appscrip and our team consisting of designer, developers and testers who can understand your specific needs and fulfil them. Our food delivery script is designed to meet the unique needs of restaurants with a simple, intuitive and cost-effective solution. Connect with us today.
Discover how DoorDash has captured a significant share of the on-demand food delivery market. Learn about the company's strategies and see what sets them apart from the competition.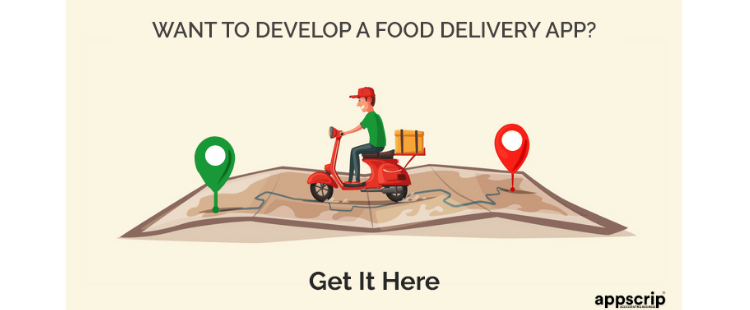 After an Engineering degree and a Diploma in Management I devoted 16+ years working in the automotive industry. My innate skill and extreme passion in writing, encouraged me to adopt it up as a profession. I have been writing for more than 10+ years in the software industry. The 400+ blogs I published are informative, exhaustive and interesting to a professional and causal reader.