Determined and tireless seems to resonate well with what the African continent is all about.
Africa's tech entrepreneurs have managed beyond all expectations to grapple out yet another amazing year. This is despite the economic fragility that has impacted the world due to COVID-19.
If one is to go by what transpired in 2021, the coming 12 months will be brimming with African startups success. Innovations reflect the prevailing economic and social scenario of a nation or a region. The growth of the startup ecosystem is an excellent example of this ideology.
In 2021, there was a boom in the African startup ecosystem as several innovative organizations emerged in the continent. As businesses reopened to new beginnings, these newly-formed companies received over $2 billion in investments from eager investors.
The Inception Of African Startups
There's increasing presence of venture capitalist and investment in the top 4 countries compared to others in that region. South African startups are bolstering up and thriving in the recent years. South Africa is generally considered the jewel of Africa. It has the biggest economy and one of the most developed infrastructure networks on the continent.
The population of the country accounts for more than 58 million people. That means there is plenty of manpower available to create a wonderful startup ecosystem. Many entrepreneurs in Africa have the opportunity to create top startups that can turn into unicorns in the future.
Attaining unicorn status remains one of the most coveted titles for a privately held company. That is a valuation of $1 billion, but is undoubtedly one of the vainest achievements any startup can brag about.
The first two unicorns in Africa were Jumia (in 2016) and fintech giant Interswitch (in 2019). Jumia went public on the NYSE in 2019, it rescinded its Unicorn status to become a typical billion-dollar publicly held company.
Similarly Egyptian payments company Fawry went public on the Egyptian stock market in 2019. But Fawry managed billion-dollar valuation a year after going public. So, technically it isn't a unicorn.
Here, we look at some successful African startups to watch out for in the coming years.
1. Copia Global
Copia Global, a B2C e-commerce platform that began operations in 2013. It caters to Africa's middle and low-income consumer groups. The e-commerce venture brings to its customers quality products at cost-effective prices and well-managed logistics.
Copia Global raised about $50 million in the Series C equity funding round, where the Netherlands-based Goodwell Investments was a prominent investor.
2. NFT-fi
Stephen Young, who served as the Head of Digital Marketing at Africa's largest private and independent investment management company, Allan Gray, came up with NFTfi, in 2020. As a decentralized, peer-to-peer cryptocurrency loan platform, NFTfi, offers users loans from other such users through its platform with NFT as collateral.
When users place a loan request by offering their NFTs, other users respond by bidding to lend money as cryptocurrencies at varied interest rates and repayment terms. Once a user accepts the offer, their NFT becomes a smart, double-audited Escrow contract for the loan duration.
The borrower receives With or DAI cryptocurrencies in exchange for this transaction. However, borrowers must repay the loan before the contract expires or risk losing their NFTs.
So, there is no doubt that NFT-fi is one of the most successful African startups to watch out for, especially in the cryptocurrency space.
3. Kippa
Kippa is a bookkeeping app designed for small business owners. Developed by Kennedy Eckezie, Duke Eckezie, and Jephthah Uche, the bookkeeping and financial services app is the trio's second venture after helping bring the video-making, and social networking app, TikTok to various parts of Africa.
In 2021, Kippa recorded impressive growth by onboarding thousands of users and raising $3.2 million in the pre-seed round. So, the developer trio is only hopeful and curious about the app's future and will stop at nothing to make it stand out.
4. Asaak 
Asaak, a fintech startup based in Uganda, provides financial services to farmers and entrepreneurs through SMS and community-based loans. The startup, founded in 2016, helps upcoming entrepreneurs by offering them financial support.
Asaak raised $30 million in the Series A funding round. Several big players like Resolute Ventures, Social Capital, and Founders Factory Africa invested in its 'accelerated product development and geographic expansion' proposal, and is one of the biggest African startups to watch out for in 2022.
5. Releaf
The agricultural-technology startup, Releaf, began in 2017 as an industrial palm oil processor. Established by Ikenna Nzewi and Uzoma Ayogu, the proprietary device that the company developed, the Kraken machine, helps speed up palm nut processing while also reducing wastage.
Releaf also helps farmers improve yield, besides participating in other environment-friendly farming activities.
Pretty convinced about the idea, several investors helped raise seed funds of $2.7 million. The agricultural-technology startup also collaborated with the Challenge Fund for Youth Employment and USAID to receive about $1.5 million in grants. During the same year, Releaf also collaborated with the International Institute of Tropical Agriculture to hope for a better future for farmers.
6. Poa Internet
Established in 2015, Poa offers affordable internet services to small businesses and low-income households in East Africa, besides other perks, including access to free online tools and services.
Poa delivers Internet services to its users in Kenya through wi-fi networks that cover whole neighborhoods. Transparent services, unlimited data, and free online services are some of Poa's benefits to its users.
The Internet service provider raised $28 million in the Series C funding round, where investors like Africa50 and Novastar Ventures played a prominent role in its growth, and is one of the successful African startups to watch out for in 2022.
7. Safeboda
Safeboda is a two-wheeler ride-hailing platform that operates via a dedicated app. It offers rides, delivery, food, shopping, payment, and many other services.
With over a million customers across Nigeria and Uganda, the company, established in 2017 by Maxime Dieudonne, Alastair Sussock, and Ricky Rapa Thompson, has completed more than 40 million orders via its ever-expanding network of over 25,000 drivers.
In December 2021, Safeboda got its first investor – Google's Africa Investment Fund and looked forward to a prosperous 2022.
8. Carry 1st
Carry 1st is a mobile game and interactive content publishing platform based in Cape Town, South Africa. The platform began in July 2018 as ADG Technology Incorporation and collaborated with several studios across Africa, and the US, to bring interactive games to new and emerging markets.
Carry 1st raised $20 million in the Series A extension round, where investments came from several notable participants, including Andreesen Horowitz, Google's Africa Investment Fund, and Avenir.
The Rise of African Startups
These companies are definitely some of the versatile African startups to watch out for as they secured a 351.2 percent investment growth from 2015 to 2021. While in 2020, these companies did not receive the financial backing as expected, there were already 397 funded startups across Africa. Also, the investments almost tripled to 190.6 percent, from the 7-odd billion dollars that these ventures received in 2019.
However, the story does not end there. In 2021, about 564 African startups collectively raised over $2 billion, with Nigeria leading the pack with nearly $800 million from its 161 startups, followed by Kenya, South Africa, Uganda, Egypt, and Ghana.
So don't be surprised if and when African startups will continue to prevail and penetrate more markets in the coming years.
Interesting observations for the sudden surge in unicorn numbers are due to experienced founders and specific markets. Particularly in the Big Four (Nigeria, South Africa, Egypt and Kenya) that shows maturity and open-for-disruption mannerisms.
Sectors such as fintech keep sprouting in ways never seen before. And there's always a rush of foreign money from first-time investors both in early and later stages.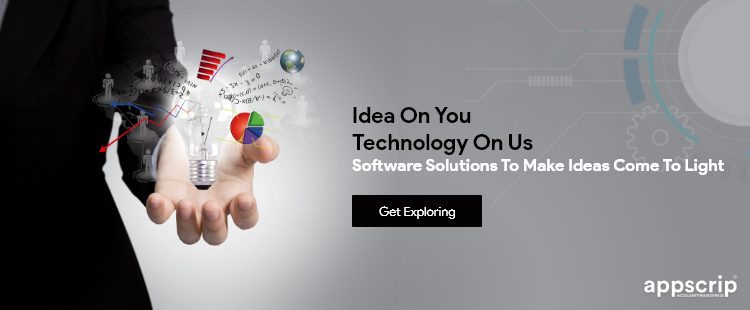 With an Engineering degree and a Diploma in Management under my belt, I worked for 16+ years in the automobile industry with various manufacturers in various capacities. But my passion for writing was overwhelming, hence I turned that into a career. I have been writing for more than 10+ years on various domains including the IT industry. I am sure you will find the 200+ published blogs of mine in here informative, exhaustive and interesting.