It is imperative to write an effective App store description to get your App the visibility you are yearning for. Your copywriting skills could make or break your marketing efforts.
Most folks consider writing articles tuned to SEO an arduous task as you have to get the keyword in at the accepted density, put a minimum number of words and inculcate HTML tags. Just wait until you get into App description, article writing will seem like a walk in the park.
We are just trying to point out that you need to be circumspect. For an article you could use as many as 3000 words to get your idea across, but with an App description is limited to 700 words. And not too many people read the entire description.
Therefore it's pretty obvious that you are restricted by circumstance to get your views across. Therefore make sure to keep to the App store character limit, get the idea across within the first few lines, stick to the store guidelines and no aesthetics to assist (headers, bolds, etc).
App Store Description Guidelines
The App store description guidelines is your confidant to get it absolutely spot on so that your App ranks on the App store; followed by myriad of downloads. But keep the relevancy as a buoy marker, less than 2% read the entire description. That means if you don't get the reader hooked within a couple of lines you not going to be counting anything.
App store descriptions are restricted to 4000 characters. Moderators can disapprove descriptions that are stuffed with App Store Keywords. Keep the description clean, free of errors, in active voice and be truthful. Introduce the primal keyword early on. Write such that readers convert and the App gets ranked. App Store Optimization is similar to SEO. ASO will optimize your App for the App Store.
Elucidate the description after meticulous keyword research and after analysing your competitor's keywords. This assists you in getting to know the keywords people are utilizing to search for similar Apps, hence you are aware of what to include in your description. Read descriptions of your competitors to know what works for them. The next stage is ASO – which will get your App to rank in the App store. Only when people reach your App page there is a possibility to get to the features; followed by downloading of the App.
Also take care of the following:
App title
The app title should ideally be integrated with the main keyword which can help it rank better. This could result in the homepage being flooded with organic views.
App Store Keyword Field
In the Apple App Store you can incorporate the main keywords in the given keyword field. But make sure to fill everything so as to increase the chances of your App ranking.
Use of Emoji in your App description
The use of Emojis does have detrimental effects on the App ranking. The problem is not associated to the use of emojis in the app store description, but to the use of emojis in the artwork or design.
Apple can rightfully block apps that use its copyrighted emoji design.
You can use Emojis in the app store description, but not in screenshots, logos, videos or as part of the UI. As most of them have copyright.
Test your App store description preview thoroughly. Apps have a small preview that viewers can see when they open the App page. That would be around 4/5 lines before it begins to fade. To read more you have a 'Read More' button. Only 2% hit that button. Therefore the App store description is relevant to the App store rather than a reader.
Create a compelling sales oriented note within around 300 characters to convince the reader to 'Read More'. Then that should be followed by a download.
After you have posted, wait for a couple of weeks to test the effects – that would be conversion. Otherwise redo the write up and again check after a couple of weeks.
Use Social Proof in your app description
Mention any awards or noteworthy projects undertaken that is visible to people. Mention the same in the App store description too.
Talk about the thousands of downloads happening every day or hundreds of thousands in weeks. Mention anything that could help traction, like being among the top Apps in your category. This enhances the trust factor, especially when it comes to a professional niche.
The League of Legends game starts off with 'find your role'- they are accepting you and making you a part of the game.
Describe the features of your App and its functionalities utilizing screenshots. Add text in the mobile app preview videos. Readers begin for foresee the usage of the App. A picture can convey what a hundred cannot.
Localization
It's imperative to localize / internationalize an App, they have myriad of benefits. The number of downloads could go over 200% when localized. 75% of viewers scour the net in their own language. If you are advertising an app for South America, make sure you do it in Portuguese and Spanish.
Localization is vital to ASO. You can rank for words in the vernacular. And could help you rank in specific countries. This can boost conversions.
Uber is doing a great job with localization in Saudi Arabia. With the ban on women driving in Saudi being lifted Uber is planning on integrating women drivers to their fold. They found that more than 70% of the riders are women. In a Gulf country a woman driver for a woman rider is localization.
Use Call to Actions in your app description
The few lines in the preview should persuade a reader to download your especially if he has the need of such functionality.
Use phrases such as:
Download the App, get jobs and work done anytime.
Install the game and join millions
Install the App and watch all your fav movies.
Such lines can gain you good traction.
Take every opportunity to showcase new possibilities such as: heralding a new promotion or reducing the prices/offering discount for Black Friday sale or CyberMonday. Or it could be that you are integrating new features such as Live Streaming / AR / VR. All these are worth incorporating in your App description, as it increases the value of your offering.
If your App happens to be a paid subscription, App promotions are great incentives for subscribers who are looking to purchase at a better deal.
Update your app often
Updating the App at regular intervals would help it to rank better as algorithms are keyed to push relevant and new content into the App store.
After improvements with new features, make sure to update the App store description to include the new features. Subscribers would trust the App more, and the best advertisement is a good word of mouth. Also lost audience could be brought back after the inclusion of new features. They could become paid subscribers too and would spread the information about the same.
Don't forget about app rating and reviews
Getting good reviews and rating from reputable sources are imperative, include them into your App description. Reputed agencies such as Forbes, CNet, The Verge, TechCrunch give ratings and information on Apps. Include them in your post in enhance credibility.
Conclusion- App Store Description 
Get to the App store description with all seriousness. Or all your hard work in creating an interesting App would not see the success you hoped. Don't lose out on the last stage after doing everything else right.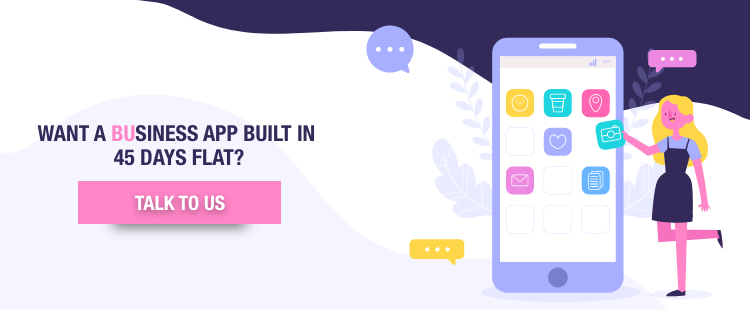 With an Engineering degree and a Diploma in Management under my belt, I worked for 16+ years in the automobile industry with various manufacturers in various capacities. But my passion for writing was overwhelming, hence I turned that into a career. I have been writing for more than 10+ years on various domains including the IT industry. I am sure you will find the 200+ published blogs of mine in here informative, exhaustive and interesting.