Mobile technology, powered by the internet and the influx of apps is a game-changing development for various industries with regard to better consumer service and engagement.
The impact of mobile technology on the hospitality industry is worth pondering. Hotels and resorts leverage mobile platforms for branding, client loyalty, marketing, advertising, cross-selling, and other activities.
Apps for hospitality industry utilize mobile technology and better internet connectivity in a plethora of ways to provide innovative services to clients.
Amazing statistics 
Some astounding facts on how mobile technology is positively impacting the hospitality domain:
Almost 81% of the international tourists use smartphones during travel
72% of the travellers prefer a hotel app for booking and other services
65% of the last-minute bookings are done via mobiles
68% of travellers utilize hotel mobile apps to plan bookings
85% of the guests prefer a mobile app to deliver a personalized experience.
Mobile technology without doubt has had a positive impact on the hospitality industry and information is now available at the fingertips of customers. There are several ways by which the hospitality industry inculcates mobile technology and apps to provide a superlative experience to customers.
Mobile-friendly Websites and Apps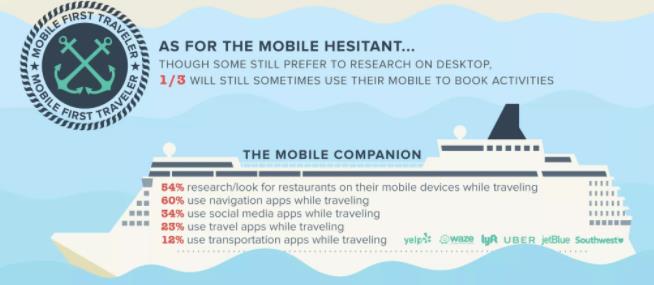 Many hotels have already imbibed mobile technology. Mobile websites and apps ideally encourage potential customers with reviews, provide images, reserve/book rooms, check availability, browse hotel services, check amenities and more.
As these are accessible on a mobile device, your location is not a hindrance. Use of mobile websites ensures a seamless browsing experience from smartphones and do not need a PC to complete the process.
Mobile apps therefore ensure a quick booking experience for clients and keep them updated about any offers, events, latest news via app notifications. Apps have the ability to market the services of a hotel as well as their features to a wider audience in far-reaching, engaging and unique manner.
Hospitality Industry And Technology
AI-powered chatbots
Use of big data and virtual assistant
Use of IoT to power smart rooms to deliver excellent comfort and convenience
Use of Blockchain technology
Introduction of Tech Lounges
Use of AR and VR to enhance booking experience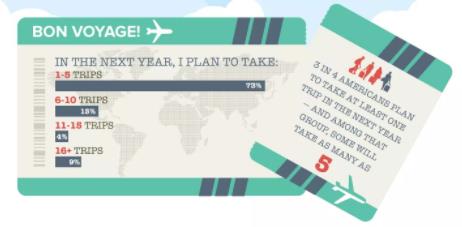 User Friendly Features
Mobile-friendly Apps / Websites
Live or Up-to-date / Real-time Information
Trend Predictions via Customer Behaviour study
Long-term Relationships and Emotional Connect with Customers
Enhancement of Loyalty Programs
Encouraging Self-service
The hospitality industry is a service industry and the technology used creates amazing opportunities and features. By creating a personalized seamless experience for clients, we have come to believe that technology enhances the efficacy of the industry.
This has provided options for the hospitality industry to drive growth. To give customers exceptional experiences the hospitality industry is piggybacking on mobile apps. Therefore it has become rudimentary to have novel apps for the hospitality industry to satisfy customers.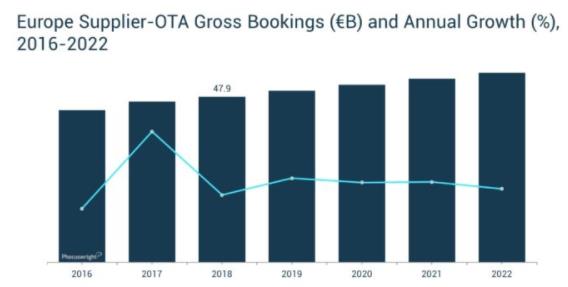 Strong features within the app can provide a satisfying customer experience and create a bond between the user and the hotel. Apps with novel features can initiate customer loyalty. This can further produce referrals and reviews on the portal which leads to growth.
Trivago
This world famous hotel and travel app lets you choose the best stay from more than a million hotels around the world. You can easily compare prices and deals/offers with hundreds of other worldwide booking sites before taking a final decision.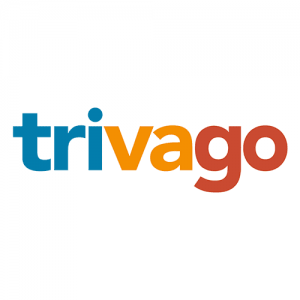 App Features
Cut down you travel cost by discovering hotels at affordable prices, good discounts, travel deals and offers
Compare hotel prices to find rooms at your preferred location
Book your stay by using the feature hotel search using Trivago Rating Index
Check combined online ratings of available hotel review scores
Installs: 50,000,000+
Trend Predictions 
Valuable insights can be gained by analysing customer behaviour by checking their interactions in-app to know their preferences. The hospitality industry could predict customer behaviour depending on the interaction of thousands of users with various services. App data can be mined to help fathom trends and can be utilized to take better decisions.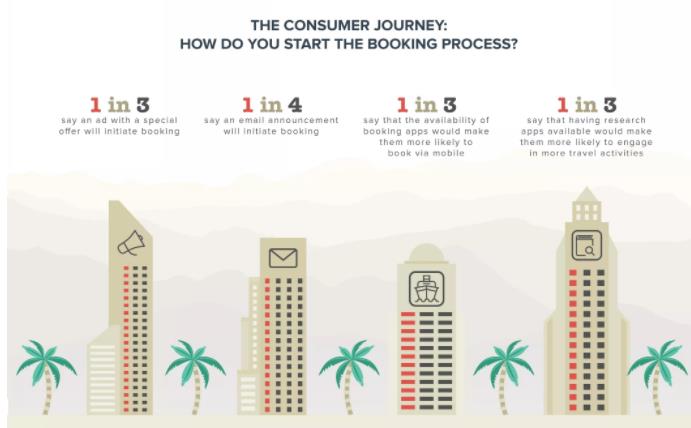 Customer information help understand daily operational activities that are important and requirements that are in demand at peak times. This enables businesses to align their services appropriately and ensure optimal manpower for various departments at peak hours.
Real-Time Information Sharing
Online Content Management Systems (CMSs) ensures real-time information access for clients. Information presented to clients can be controlled as well as data can be inserted, modified or deleted easily.
CMS benefits users such that any change will be instantly updated on mobile devices which can save time for the customer/hotel or the information would have to be passed on physically. An auto-response email can be sent to guests to keep them updated in case any service is modified.
This gives businesses the ability to control content and add any offers or initiate events in real-time and see appreciable engagement from mobile users.
Long Term Relationships 
Nowadays the hospitality industry also engages via social media to stay connected with clients and to understand their preferences. And this enables them to engage and respond in real-time with clients on any comments, feedback or queries directly from the social media apps such as Facebook, Instagram, Twitter, etc. This kind of instant response helps build a good rapport and long-standing relationship with guests and inculcates trust in clients.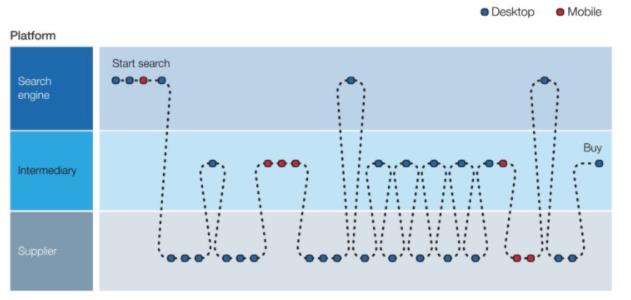 Social media pages can be put to good use to offer discounts and freebies to those connected even during off-peak periods to keep customers glued to you. This helps attract guests during the off-season via discounts on accommodation, food and drinks so as to ensure the business keeps flowing.
Loyalty Programs 
Loyalty programs by the hospitality industry encourages constant flow of business and repeat business. This brings about clients who in turn become brand ambassadors.
Hotels and resorts utilize push notifications to send curated messages to their customers based on their behaviour, travel history, location, job profiles, and so on. Promotions, discounts or events are sent via push notifications to customers so as to encourage them to take part in such offers.
Loyalty programs as such can be offered during a concurrent stay or for a future commitment.
Conclusion – Apps For Hospitality Industry
Some customers may prefer physical interactions and some may not. But providing special services and discounts to customers could encourage them to prefer self-service. Mobile apps can be utilized by guests for:
Check-ins or check-outs
Laundry or dry-cleaning services
Reservations for lunch/dinner
Orders for room service
Spa or Masseur appointments
Online payments
These are popular ways the hospitality industry is enabling transformation to leverage the benefits of mobile app technology. Mobile technology can streamline services, improve customer experiences, and give better value for money. Mobile apps give hotel management immense opportunity to increase business, improve operations and a secure future.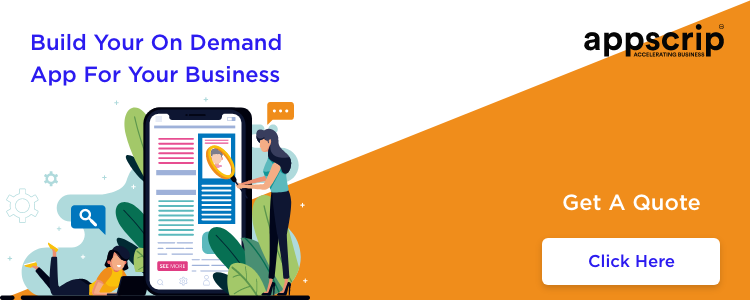 With an Engineering degree and a Diploma in Management under my belt, I worked for 16+ years in the automobile industry with various manufacturers in various capacities. But my passion for writing was overwhelming, hence I turned that into a career. I have been writing for more than 10+ years on various domains including the IT industry. I am sure you will find the 200+ published blogs of mine in here informative, exhaustive and interesting.