Time is the essence. Most, if not all the inventions and discoveries are aimed at us humans saving time. We want everything done quicker, faster and sooner. We live as though we just don't have enough time – nevertheless we are all equally endowed with 24 hours to spend. Apps have come into existence to save time in diverse domains. House cleaning services App saves us time and energy in the upkeep of our homes and offices.
Most machines were built to automate repetitive tasks. When a task becomes consistent and time consuming it becomes laborious to perform.
Some of them being house cleaning, office cleaning, home cleaning, deep cleaning, yard cleaning, or snow clearing. We know that keeping our surroundings clean is a never ending chore.
To live a healthy life you need clean ambiance. House cleaning revolves around mopping floors, vacuuming, dusting and changing bed linens. There are two options available, do-it-yourself or hiring a cleaning service. There are apps for both options. Here we shall concentrate on completing a cleaning service via professionals through an App.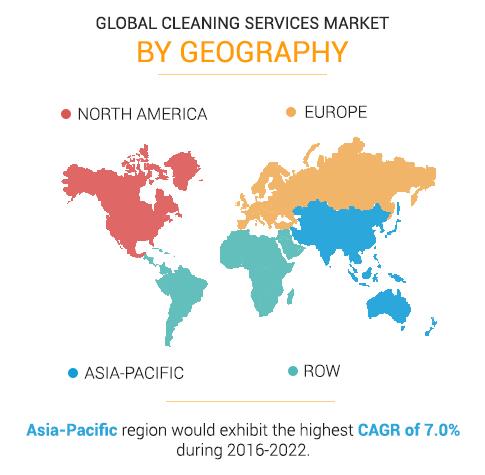 Software Solutions will assist cleaning services to operate efficiently, allowing entrepreneurs to focus on growing their business. These have been specifically crafted for the service industry and the software will connect your office with your field staff, schedule jobs, track field units, handle invoicing, and help track customer records on a PC, tablet, or smartphone.
Apps help to reduce scheduling errors, take care of cancellations quickly, and complete jobs as per agenda.
You can reduce office operations, notify field staff and customers of change in schedule via messages or email. Check inventory and technician check-in, check-out stats. Improve storing of records and reduce disputes as field technicians can endorse customer signatures, images, and videos to orders and invoices.
Optimize travel time through GPS tracking. Enhance your billing cycle and increase cash flow through job-site invoicing. Eliminate data entry as customer records update automatically.

House Cleaning Services Apps
ChoreRelief
Handy
MaidsApp
Tidy
Housecall Pro
Extra Cleaning App
These software applications can save you a lot of time that could be utilized to catch up with other necessary engagements. With a smartphone you can find a house cleaner of your choice and requirement, then fix an appointment for the chores to be performed. It also enables you to take complete control of the services to be performed.
You can save money by increasing the frequency of your cleaning service visits as the amount of hourly work to be done would reduce. Over and above your surroundings would be cleaner.
Home cleaning service rates would depend on its location, the total area that needs to be cleaned and how often the cleaning service has been performed. Some firms charge at a fixed rate of 5 cents per square foot, with the minimum being $100. The national average costing for house cleaning services range between $110 and $150. But the prices could be lower in certain towns or higher in big cities and affluent regions.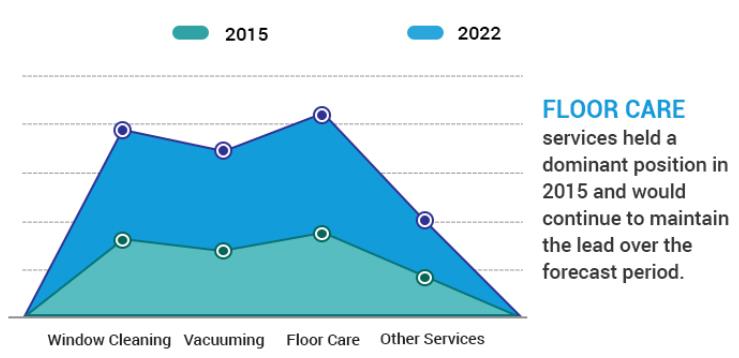 Locate your ideal contractor
Some Apps are designed keeping landlords in mind. The app lets you list the job that needs to be done, when you want it done, and how much you're willing to pay for it. The apps also suggests you a reasonable price range which keeps you in control of the final cost. A repeat customer would be aware of a fair price for the job to be done.
Reasonable prices will get the best responses. Some apps protect you from inflated bids that some cleaners project. The Apps also screens cleaners near you who fit the bill and agree to work for your price. Just pick one to get the project started.
Once the job is done, the crew will send you a picture of the completed work, and you can then pay for it through the app. The entire process is simple, saves you considerable time, and works perfectly even when you cannot get to personally supervise the job.
Cleaning Services App
Give all necessary details of the job to be done. Is it a basic clean-up job or a major project. Is it deep cleaning or surface cleaning? The number of bedrooms and other rooms to be cleaned. Be specific as it would leave no room for doubt. Then list the address where you want the service to be done. Finally, take pictures of the areas where work needs to be done and put-up the price range you're willing to pay.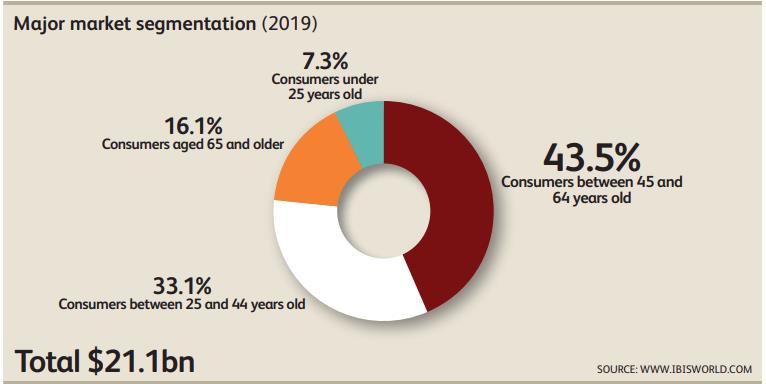 After you enter all these info into the app the interested cleaners will send you bids. The app naturally assumes you want the nearest cleaners hence it recommends the closest firm/individual until and unless you change the setting. The person providing the service is motivated to do commendable job and garner good reviews in their local area so as to get regular work from the locals and those in his region of operation.
House Cleaning Services
While searching for a professional to in your home or rental property you can ensure to contract someone from your local area. But do ascertain that he is licensed and that the work being done is insured. Always ask for this information when you're interviewing potential service providers for house cleaning services.
There's really nothing better during this pandemic to sit relaxing in a clean and clutter-free home. But believe me it is not easy and can be difficult to keep track of all your housekeeping tasks.
Tasks such as dusting the furniture to tackling that pile of laundry. So given below are the best house cleaning apps for iOS and Android devices to help you stay on top of it all.
1. ChoreRelief
ChoreRelief is one among the best app's to find house cleaners. The mobile app will assist you to locate cleaning services, contractors, painters, and other service professionals. You will save time, money and patience by finding the service that is perfectly suited to your requirement.

2. Handy
Handy is an interesting mobile app to seek professional house cleaning services. You can employ these services for repeated visits such as fortnightly, monthly, or weekly basis. You can change or postpone bookings as per your need. Option has been also provided to either cancel or reschedule a booking.
The app allows you to keep in touch with your professional cleaner and you can tip via the app. Handy has a reputation for maintaining time with all its appointments. Download the app and apprise them on the size of your apartment, condominium, or home. Handy will connect you with the appropriate professional cleaning service and ensure that the work is completed as per schedule.
Handy has affordable pricing options, a commendable customer service and professional cleaners who have been vetted. The app is available on both the App Store and Google Play.
3. MaidsApp
MaidsApp makes it possible to find professional cleaning services at the time and date you need them. You could be picky and choosy regarding contracting an ideal house cleaner, MaidsApp provides options for the same. Choose one among the three cleaning options – normal cleaning, deep cleaning or a professional cleaning. Rest assured they would arrive in time and complete the job as per your requirements and schedule.
All professional cleaners available on the MaidsApp are background-checked and trained. They are pretty competent regarding the work to be done. The app is available on Google Play / App Store.

4. Tidy
Tidy assists you to book a trustworthy house cleaner from near your location. An App that can be recommended to anyone who owns a small home or a big size condo, the work is professionally carried out and is pretty much affordable. This app promises to get you a housecleaner to your location within the hour.
For any issues, you can contact Tidy Concierge with your questions or concerns and they will resolve it to your satisfaction.
Tidy Satisfaction Guarantee is an imperative part of every undertaken work. If you're not satisfied with the cleaning services performed, you will receive credits that can be claimed during future cleanings.
5. Housecall Pro
Housecall Pro is an all-in-one App similar to the ChoreRelief App that will connect you to the house cleaning community. You can schedule appointments, make payments, and check the work done through the images loaded. It's an affordable and easy to use app. You have the option to start off with a free trial and later on you could opt for one of the many plans that is available.
6. Extra Cleaning App
Booking for professional cleaning services is straightforward on a smartphone after the inception of Apps. The Extra Cleaning App is free to download and use. Contracting agencies for residential or office cleaning services is uncomplicated on this App.
A professional cleaning team will arrive at your home/office within 60 to 90 minutes. You can also schedule regular cleaning services as per your need and availability. Subsequent to booking a cleaning service, the app will connect you with professional cleaning services in your vicinity. You are not coerced to accept contracts or commit to future appointments.
Customer care representatives are available to respond to all your doubts and apprehensions. The App also provides you with tips on how you can take steps to ensure that the property is maintained in a picture perfect state.
When keeping a home clean is more than one person's responsibility, you would need an app to keep track of chores and tasks that needs to be shared. OurHome is a great app for families and large households to put in a joint effort. Chores can be assigned to each individual and family members can be rewarded for completion if tasks. All this in one app. Add a cleaning task, assign it, then watch them choose a reward once complete.
Do! is free to download for Android and iOS. In the premium option there no distractions like ads and you can include unlimited task groups.
Most of us will agree that a housekeeping to-do list should be simple, easy to use, and easily viewable. The Do! app provides you the look and feel of a to-do list that is written on paper. The app comes complete with unique paper and pen sound effects. Plus, tasks are easy to add and view using the Today widget for your device.
It is easy to organize your to-do list, you could also color-code the system. This is just perfect for keeping track of bathroom cleaning tasks versus kitchen cleaning tasks.
How to Start a Cleaning Business
Starting a cleaning business is a sure shot way to get into an enormous market with plenty of clients. The demand for cleaning services will always be there as people want clean homes and offices.
Begin Cleaning Jobs Yourself
When you begin a maid service, you might be tempted to begin with staffing. But the best way to begin is by doing the job yourself.
Set A Business Budget
Budgeting is about how many hours you work. You would have to invest in supplies for your business, as well as track and cover fuel and vehicle expenses.
Purchase Cleaning Equipment 
You will require good quality cleaning solutions and spray equipment, sponges and scrubbers, gloves, disposable or reusable towels, and housekeeping tools (mops and brooms).
Choose a Brand Name 
Any business needs to establish a brand by choosing a name.
Setup Proper Licensing 
After which you need to register the name to prevent others from using it. Conform to the requirements of your state and local legislation. And follow local ordinances for businesses.
Start Marketing 
File proper permits and licensing documents, purchase all your cleaning supplies, then reach out to clients. Marketing can be as simple as word of mouth or running ads in your local paper or on the internet.
Customer Service
Cleaning is a straightforward: remove dirt and make surfaces shine. But then you have customer service too. Putting the needs of the clients topmost. Respond promptly to service and quote requests, and follow up with clients to ensure repeat business.
Get A Cleaning Software 
Look after client needs and stock enough supplies. But then you also need to track your budget, ensure employee scheduling, process client invoices and record feedbacks, plan for taxes and other business fees.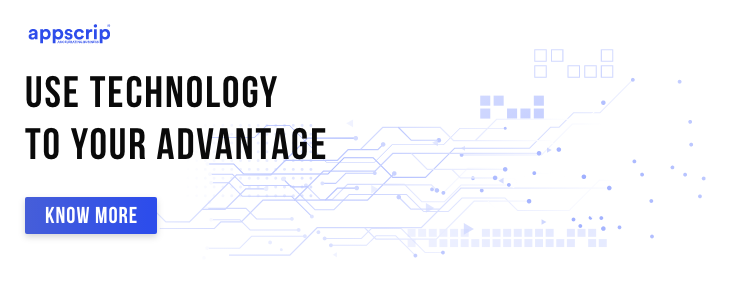 With an Engineering degree and a Diploma in Management under my belt, I worked for 16+ years in the automobile industry with various manufacturers in various capacities. But my passion for writing was overwhelming, hence I turned that into a career. I have been writing for more than 10+ years on various domains including the IT industry. I am sure you will find the 200+ published blogs of mine in here informative, exhaustive and interesting.