They say necessity is the mother of invention.
Look at some of the inventions the world has seen, a need brought about it. Then some entrepreneur had the courage, stuck his neck out and found a solution. There are millions of cars out there – yet you can't find one when you need one, you spend a bomb and never reach on time.  Need had to be connected to the solution.
The solution came in the form of apps like Uber and Lyft.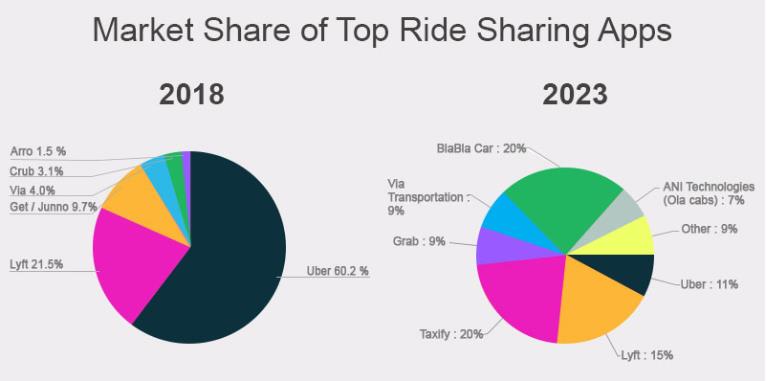 Motorola manufactured the first mobile device in Apr'73. On 1st Oct 2001, DoCoMo launched 3G network in Japan. But the true smartphone revolution was flagged off when Steve Jobs revealed the first iPhone (Macworld 2007). Now there are 2.7 billion smartphone users and 3.9  million apps.
This development has brought about a paradigm shift in mobility solutions as entrepreneurs brought in apps to radicalize the environs with technological resolutions.
Uber & Lyft taxi hailing apps
Uber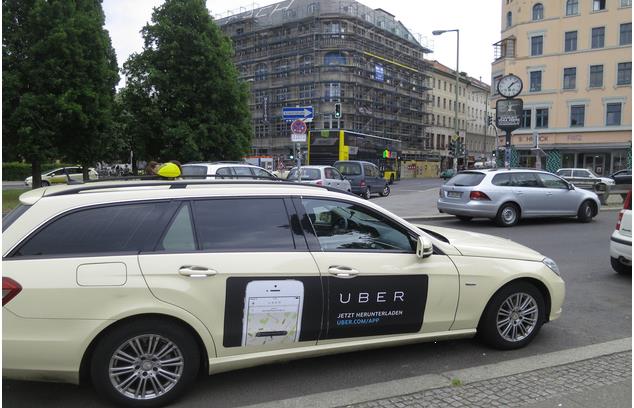 Uber began its operations in New York in 2010 using three cars. Now they are present in 107 countries and 630 cities across the globe.
As of Mar'19 it's valued as the highest private start-up company in the world at $68 billion. The simplicity and effortlessness of hiring a cab drove the app's fortunes skywards.
Uber has begun offering a plethora of services like UberPOOL (Carpooling service), UberEATS (for food delivery), UberBOAT (for waterways transport), UberAIR (private helicopter), and more.

Lyft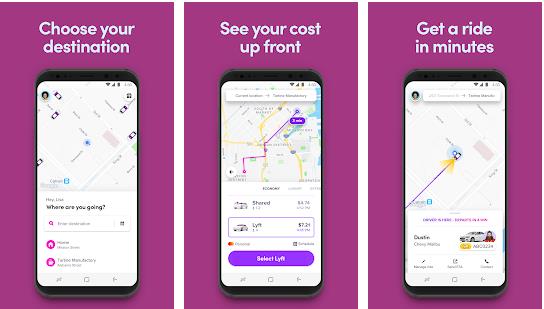 Lyft was founded in 2012 by programmers Logan Green and John Zimmer as an extension of Zimride- a long distance intercity carpooling service they launched in 2007.
It is the second-largest ride hailing service in US operating in 640 cities and 9 cities in Canada with a 30% market share.
Lyft offers five types of rides – Shared Ride, Lyft, Lyft XL, Lux, Lux Black, and Lux Black XL.
Lyft Line took ride-sharing to new levels by connecting clients with other passengers heading the same route or location. Lyft mobile app offers car rides, scooters, and a bicycle sharing system.
Apps like Uber and Lyft
Taxify 
This ride-hailing company from Estonia is backed by Didi and Daimler and is active in 30 countries. The company is re-branding itself as Bolt, because it implies speed or electricity. And it believes the future is electricity. Bolt also provides electric scooter service, to boost multiple transportation options beyond cars.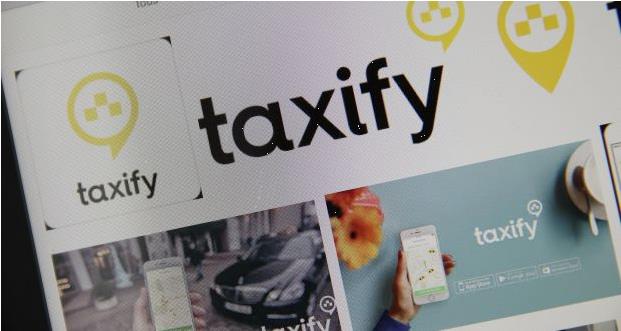 Bolt raised $1 billion led by Daimler in 2018, founder Markus Villig said. It has 25 million users in 30 countries across Europe, Africa and other territories.
Cars make up the vast majority of Bolt's service today, but the plan is to add more scooters, other individual transport modes and public transport links.
Bolt's growth has positioned itself as number two in the European ride-hailing market after Uber. They plan to foray into London and then Sweden this year. Bolt is grossing $1 billion in annual rides.
Gett
An Israeli on-demand mobility firm – earlier GettTaxi, connects customers with transportation, goods, and services. Customers can book a taxi or courier either through the company's website, or using a GPS-enabled smartphone.

Gett focuses on the business markets, in Israel, the UK (it provides service for London's traditional black cab drivers, both in-app rides and on-street hailing too), Russia and New York.
It has picked up $200 million recently and is valued at $1.5 billion. Gett's founder and CEO Dave Waiser said he's planning an IPO by Q1 of 2020.
What is really unique for Gett is that their success, and improvements in revenues, are improving. As Gett gears to go public, it's also releasing more figures, which mark's this as a three-year trend. Last December, the German media reported that Volkswagen was preparing to write down $300 million of its investment in Gett.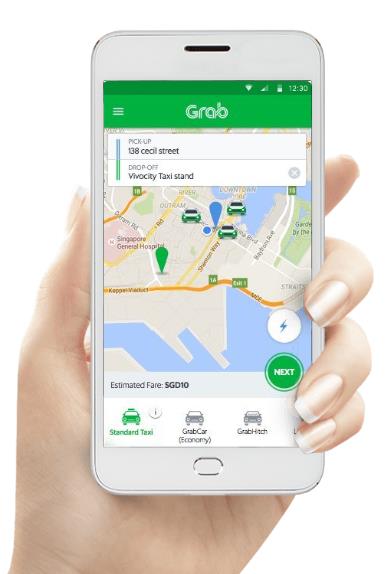 Grab
Grab is a ride-hailing service with operations in 235 cities across 8 countries – Malaysia, Singapore, Indonesia, Thailand, Vietnam, Cambodia, Philippines and Myanmar.
This company was founded in Kuala Lumpur and is now based in Singapore, its valuation has risen to $6 billion.
The company also offers food delivery, e-scooter sharing services, courier delivery and digital payments via its app.
After its merger with Uber in Mar'18, Grab raised more money valuing the company at $14 billion.
Yandex.Taxi
Yandex.Taxi is an IT company that operates ride hailing and food tech businesses across Russia, Eastern Europe, Africa and the Middle East. The firm is among the globe's leading designers of self-driving know-how.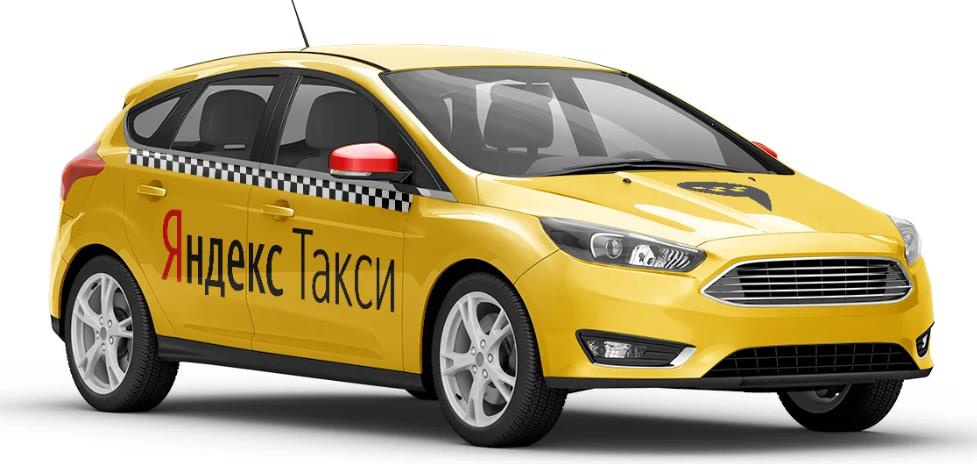 This was founded by Yandex N.V., a Russian techno firm that operates a search engine, an Internet portal, and about 70 other online services in various countries. It is also described as the Russian Google, Amazon, Spotify and Uber.
Yandex is listed on the NASDAQ since 2011. The company is also into developing machine learning-based technologies. Yandex.Taxi is incorporated in the Netherlands as Yandex.Taxi B.V.
The ride-hailing service is a key business for Yandex.Taxi operating in 300 large cities across Russia, Belarus, Moldova, Armenia, Georgia, Kyrgyzstan, Kazakhstan, Uzbekistan, Latvia, Estonia, Lithuania, Serbia, Israel, Ivory Coast, Finland, Ghana, and Romania. In the latter five, it operates under a brand called Yango. By February 2019, the number of total rides exceeded 1 billion More than 700,000 drivers are connected to the network.
Also Read : Some of the best taxi apps around the world
Careem
Careem started on the lines of apps like Uber and Lyft. Careem operates in Saudi Arabia, UAE, Iraq, Kuwait, Qatar, Pakistan, Bahrain, Lebanon, Egypt, Morocco, Jordan, Palestine, and Turkey. They have 32 million users and 1 million drivers.
Careem leveraged existing infrastructure to launch online delivery for goods and on food-service.
It introduced a rewards program, giving its 32 million users points on all rides.
Uber has reached a deal in May'19 to acquire ride-hailing competitor Careem for $3.1 billion.
Couple of Start-up's Challenging the Big Guns
ZayRide
An Ethiopian techno startup firm Zaytech IT Solutions developed this taxi-hailing product. Incepted in 2016, Zaytech delivers technology and transportation solutions under its own brand name ZayRide. It has an extensive network of safe and trained taxi drivers for both corporates and for the masses.
Ethiopia's first e-hailing ride-hailing service is now spreading its wings. ZayRide is expanding to the Liberian capital, Monrovia. In collaboration with a Liberian web solutions firm Hak Technologies, ZayRide will go on to introduce 200 cars by August this year, says founder Habtamu Tadesse.

While ZayRide wasn't really the first taxi-hailing service, but it was the first to launch bookings via an app instead of text messages or calls. Alongside ZayRide and RIDE, there's also ETTA. Over the years, these three firms have stepped up efforts to offer smart mobility solutions to modernize the city's old, rusty, dilapidated blue and white cabs.
It recently added delivery services to its platform and will be adding ambulance services in 2019. It also plans to launch new products and is expanding its tech outsourcing team following a huge the investment.
The funding would provide it with the necessary financing to start its ambitious growth plans, enabling it to launch additional complementary products in Ethiopia.
BlaBla
BlaBlaCar is a community trusted marketplace that connects private car owners to co-travelers looking to travel in the same direction or to the same destination. Thereby making travel social, money-saving and efficient for millions of members.
In 2018, 50 million passengers traveled with BlaBlaCar. Offering carpooling and buses on the same platform makes the service more attractive. As it will make it easier for passengers to find the right solution for their diverse needs, whatever their destination in Europe.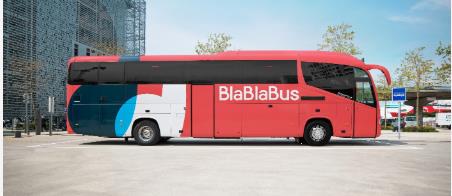 Just enter your departure and arrival points and your travel date, then choose a car owner going your way. If you have a question, you can ask the car owner before booking. Book your seat online. You'll get the car owner's phone number to arrange details. Pay the car owner the agreed contribution during the ride.
In Nov'18 a deal was signed to acquire Ouibus, from a leading French firm. In Jul'19 the acquisition was finalized, allowing them to rapidly start the European expansion of its bus network. By this year end, 400 destinations in 10 European countries will be covered by them.
Conclusion
As long as the population keeps increasing and folks keep moving towards bigger cities, the needs for transportation will remain heightened. Smartphones have made it a walk in the park to hire a cab or share a ride. The number of players will only grow in this already crowded market. But like the industry expert says, finally there can be only one or two winners.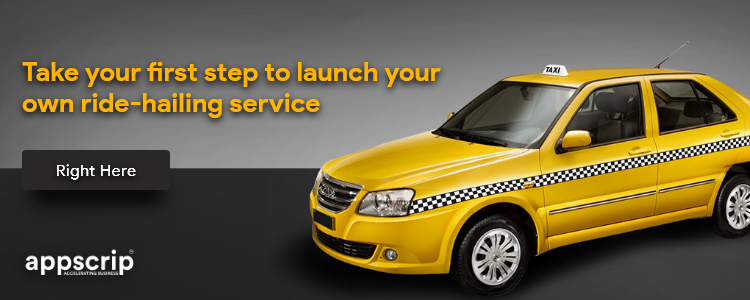 After an Engineering degree and a Diploma in Management I devoted 16+ years working in the automotive industry. My innate skill and extreme passion in writing, encouraged me to adopt it up as a profession. I have been writing for more than 10+ years in the software industry. The 400+ blogs I published are informative, exhaustive and interesting to a professional and causal reader.