Several short video social media platforms have been birthed in the aftermath of the announcement made by the Home Ministry of India declaring a ban on 59 Chinese apps due to several unresolved issues between India and its communist ruled neighbouring country China.
Many popular short video applications such as Tiktok, Likee, Helo and more have been banned and millions of users of these apps are scouring the internet for alternatives, especially for those created by Indian firms.
Taking a cue from the present situation, many apps similar to TikTok such as Mitron App, MX Taka Tak, Chingari, Tik Kik and Roposo have been launched with a similar UI and some incredible engaging content.
Most of these apps are innovative and it enables users to make short videos and earn followers for their content. Users can get likes and find themselves gaining fame in the search column of those apps.
Most of these apps claim to be the ideal TikTok alternative for users.  We take sneak-peak into a few Apps similar to TikTok so that it would help you to decide the platform that would be perfect for you.
MX TakaTak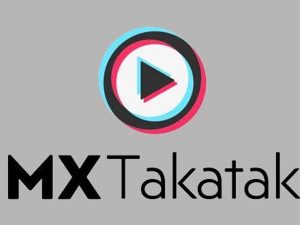 MX TakaTak is a short video creation community, launched by MX Media & Entertainment in India. You can browse all kinds of videos, ranging from Dialogue Dubbing, Comedy, DIY, Gaming, Sports, Food, Memes, and many such.
The MX TakaTak App is available for free download (developed by MXP Media) which was formerly known as J2 Interactive. The developer is known for the popular Android media player app named MX Player.
MX TakaTak App claims to have all the features that are available on TikTok such as video editing, dialogue dubbing, video filters, songs, etc.
Pros of MX Takatak App
MX TakaTak is a short video community specifically created for Indian audiences.
It has a simplified UI and those acquainted with Tiktok will find it easy to navigate around this app.
To become a creator send a mail with the video content. If it's in accordance with the community guidelines, you'll be enrolled as a creator.
Cons of MX Takatak App
Limited reaction buttons available and there is no option to express a different view for any clip.
No Instagram Connectivity is available on this app.
MX TakaTak App Features
Trending India hot videos: Browse trending hot, funny, and amazing videos
Save and share status: Almost 10,000 status videos available.
Shoot and edit: Record and share videos.
Beauty cam: Choice of beauty effects and filters while shooting a video
Video editor: Combine and alter videos.
Photo editor: Pick interesting photos and start a story.
Music library: Music library available
Mitron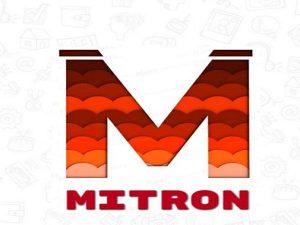 Developers of this app have hinted that the app may not have been built from scratch by them. But anyone familiar with app development would be in the know that most apps are built on top of some libraries or source code.
Software developers are either using the free source code or paid source code in this real world to build apps. The base source code may belong to anyone.
The website Qboxus.com conveyed that the base source code of Mitron was purchased from their website and not stolen.
At most the concept of Mitron, that is the base source code of the app was bought from a Pakistani website. But it would still rank as an Indian app.
Pros of Mitron App
The timing of the launch of this App was perfect – when the anti-China sentiment was at the zenith.
The Mitron app, which was initially hyped to be India's answer to TikTok crossed 10 million downloads pretty quick time.
As per the call given by India's PM to enhance local production capabilities, this answered the initiative perfectly.
Cons of Mitron App
It's risky to use Mitron app as it doesn't have any additional firewall or software security on top of the source code.
Mitron has privacy issues because the app developer did not upload the privacy policy.
As the privacy policy is weak, it puts the user data at risk in the long run.
There is no option to delete your account from the app – you got to log out and uninstall it.
Roposo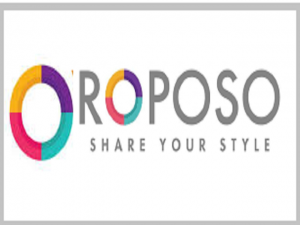 Glance InMobi Ltd owns Roposo a video-sharing social media platform headquartered at Gurugram, India. Users can utilize this platform to express their creativity by uploading homemade videos and pictures.
The Roposo app is a free downloadable social media platform that is similar to TikTok. It launched in the year 2014 and provides users with interesting and appealing content.
You can use Roposo app in several languages. The channels of the Roposo app are named creatively like Haha TV, Bhakti, Look Good-Feel Good, and cater to specific topics.
Glitches have been reported due to which users cannot watch videos in multiple languages. Therefore they are forced to choose a single language to view videos. Currently, the Roposo app account for 50 million downloads and has 4.5 stars rating on Google Play Store.
One can also post videos by clicking the video button, then choose the content you want to create and add a series of effects and filters. Once you are done with the recording your video, tap on Publish after choosing a particular content section such as Haha TV.
Pros of Roposo App
The app features numerous channels to provide users content on topics like comedy, news, health and more.
The seamless interface is an add-on for users to create and edit videos creatively using extensive filters.
Strong measures have been take to keep the platform clean.
There is a strong moderation layer to ensure good quality content.
Cons of Roposo App
There is no increase of engagement for the app as monetization features are limited.
Ads were found not to enhance engagement, but in fact they disturb the experience.
Consumers want entertainment or learn something different, the content in the app does not demarcate the two clearly.
Chingari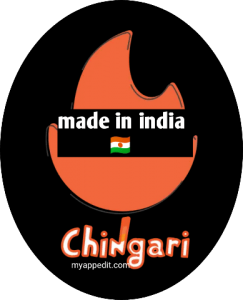 Chingari app is short video-sharing platform similar to TikTok. The app is free to download and allows users to view and upload short videos. Users can watch videos without signing in by scrolling the menu.
Chingari app was released on the Google Play Store during November 2018 and has amassed 2.5 million downloads.
The co-founders of this app differentiate themselves from other developers who are trying to cash in on the 'boycott China' sentiments.
They differ from their competitors that are cheap copies available on Envato gaining traction due to the 'boycott Chinese products' sentiment, while Chingari has been engineered and developed over 2 years with regular feedback and updates.
Chingari pays content creators depending on the reach of their video and how viral it becomes. Content creators get points for the views their video gets which can be redeemed for money.
Pros of Chingari App
The app crossed 1 million installs in less than 15 days after its launch proving its credibility.
The app is available in nine languages other than English and has huge acceptance.
Top 20% of active users spend 1.5 hours daily on the app with average daily engagement of 7.5 minutes.
Cons of Chingari App
Investors are yet to shown considerable interest in the app.
They have been holding crucial discussions to get good investors on board so as to scale up our free-of-cost social platform.
The Option For Entrepreneurs To Build An Innovative TikTok Clone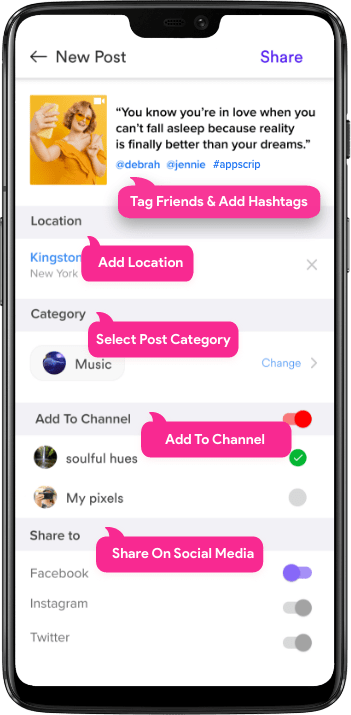 Most of the firms that are trying to cash in on the anti-China sentiment are following a regular pattern of hurrying and launching a product without considering the real needs of users.
But, the advice of marketing guru's is not to hustle and launch a product before considering all options.
Entrepreneurs have an option to build an App in collaboration with reputed App Development Firms. One such white label solution is Dubly that is designed and created by Appscrip.
Dubly is a video dubbing and video sharing software solution that is a prebuilt solution.
This script can be modified to add more features as per the requirements of your unique business model.
Dubly has amazing features such as select sounds to dub videos on, add special effects to videos, take pictures, go live, earn coins, earn cash by converting earned coins to your currency, chat with other users, transfer money, video and audio calling, sell products by creating a business profile, get a verified profile, and many more.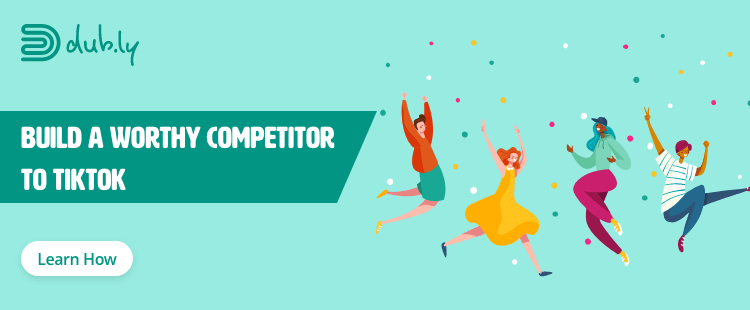 With an Engineering degree and a Diploma in Management under my belt, I worked for 16+ years in the automobile industry with various manufacturers in various capacities. But my passion for writing was overwhelming, hence I turned that into a career. I have been writing for more than 10+ years on various domains including the IT industry. I am sure you will find the 200+ published blogs of mine in here informative, exhaustive and interesting.