The constant evolution of Appscrip in rendering services related to the mobile app development has earned the company a rank among the top mobile app development companies in Georgia, at GoodFirms.
About Appscrip
Appscrip has many years of experience in bringing flexible solutions and serving as an IT solutions provider to different startups across the globe. It began as a startup and grew rapidly to become a startup for startups.
It soon brought all the popular business models like social, on-demand, shopping, discovery, chat, and booking in one place via its robust application software. With their clean, extensible and scalable code they have managed to carve their own place in the competitive world of app development. Today they cater to a large magnitude of industries and businesses.
Appscrip has played a major role in helping businesses become profitable. It has an impressive line-up of major Clients that include InMobi, Deutsche Bank, Tata Steel, ForeTees LLC, Al-Jazirah, Coke, Reliance, Cairn.
Its unique propriety technology has helped the company to carve its niche in the software development space and get listed among the top most companies in Georgia at GoodFirms.
High levels of customer satisfaction and robust mobile apps have propelled Appscrip to the list of the top mobile app development companies.
GoodFirms Research Process
To get researched and accredited regularly, the companies need to get themselves enrolled at GoodFirms, which later on is evaluated on three principals –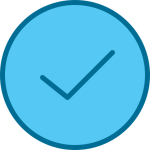 Quality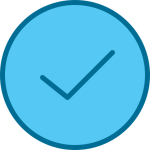 Reliability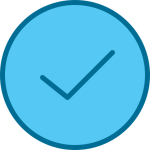 Ability
This evaluation helps the users to opt for the best company matching their requirements.
GoodFirms recently evaluated Appscrip for providing services in two categories mobile development and mobile app design. In both the categories it excelled and found its way in the list of top ranking companies.
[spacer height="5px"][adrotate banner="7″][spacer height="5px"]
Mobile App Development
With an increasing trade of electronic gadgets – android apps are in great demand in the multi-device world. Due to this, quality assurance testing is more stringent. Appscrip had developed many Android apps from simple phones to custom devices, from Gingerbread to Lollipop and from 2.X to 5.X.
Appscrip is offering services by promoting user's go-to market strategy and leveraging the pre-built Android mobile platforms which reduce the time and cost.
They also have expertise in coding on Java and Android studio.
The company leads in mobile app development which can be clearly seen in its customer reviews.

The below reviews speak about the company's dedication and commitment towards its customers. Due to this, it got listed among the top mobile app development companies in Georgia at GoodFirms.

GoodFirms believes that Appscrip will soon be listed globally too.
App Design Company
When it comes to delivering on its client's expectations, Appscrip's design experts ensure that the user has a friendly and natural experience in use of its apps. Being a reputed corporation, Appscrip renders design services which are low-cost, authorized and accessible.
The level of customer satisfaction is high with Appscrip. Working hand in hand with the clients and turning ideas into actual products makes the company stand out unique in the list of the top mobile app design companies in Atlanta.
About GoodFirms
Washington, D.C. based GoodFirms is a maverick B2B research and reviews firm that shows its efforts in searching the top mobile app development & design companies rendering services to its customers.
GoodFirms' broad research process ranks the firms, escalates their online repo and helps users to pick the right IT partner matching with their needs.
---
About The Guest Post Author:
| | |
| --- | --- |
| | Anna Stark is presently working as a Content Writer with GoodFirms – Washington D.C. based B2B Research Company, which bridges the gap between service seekers and service providers. Anna's current role lingers her to shape every company's performance and key attributes into words. She firmly believes in the magic of words and equips new strategies that work, always in with ideas, something new to carve, and something original to decorate the firm's identity. |
[spacer height="5px"][adrotate banner="2″][spacer height="5px"]