The possibilities Augmented Reality brings to the table is beyond exceptional!
Augmented reality (AR) is an interactive experience of a real-world environment where the objects that reside in the real world are enhanced by computer-generated perceptual information. It is sometimes enhanced across multiple sensory modalities, including visual, auditory, haptic, somatosensory and olfactory.
The primary value of augmented reality is the manner in which components of the digital world blend into a person's perception of the real world, not as a simple display of data, but through the integration of immersive sensations, which are perceived as natural parts of an environment.
AR Changes The Future Of Furniture Industry
AR has given a new face to the world's furniture business. It outlays virtual animated objects to the real environment, creating a more personalized shopping experience.
Customers can make decisions based on what they see and what conforms to their taste. It exempts the persuasive approach to sales because it has been designed to combine buying with entertainment and interaction.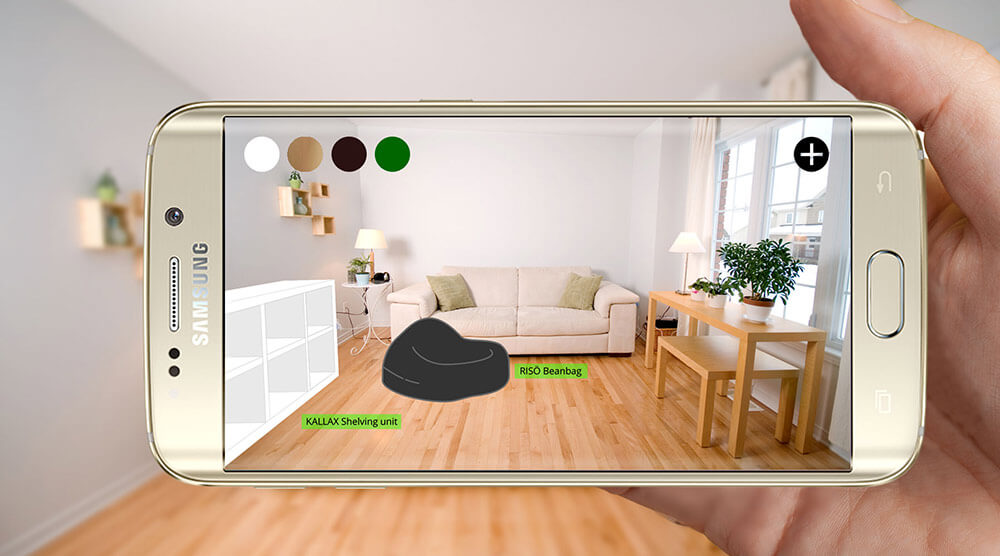 AR has been proven to boost more sales. Being at the forefront of modern technology, its benefits to the furniture industry is astounding.
Retailers are able to showcase their products virtually, and customers test how an item would look in their homes or offices. Can it get any better! It gives retailers a competitive advantage over others, who are still using the traditional or contemporary methods. 
How Do AR Apps Work?
There are two groups of AR apps:
Location-based apps: this works using GPS to locate places nearby and/or to offer directions, etc.
Marker-based apps: This works with image recognition using a camera to scan an image (marker), and then adds a virtual image on the phone screen
Augmented Reality Furniture Apps: How Does It Help Businesses?
Augmented reality applications has the following impact on furniture businesses:
It personalizes shopping experience
Entertains and amazes customers
It engages and retains customers to a great extent 
It allows businesses to be ahead of competitors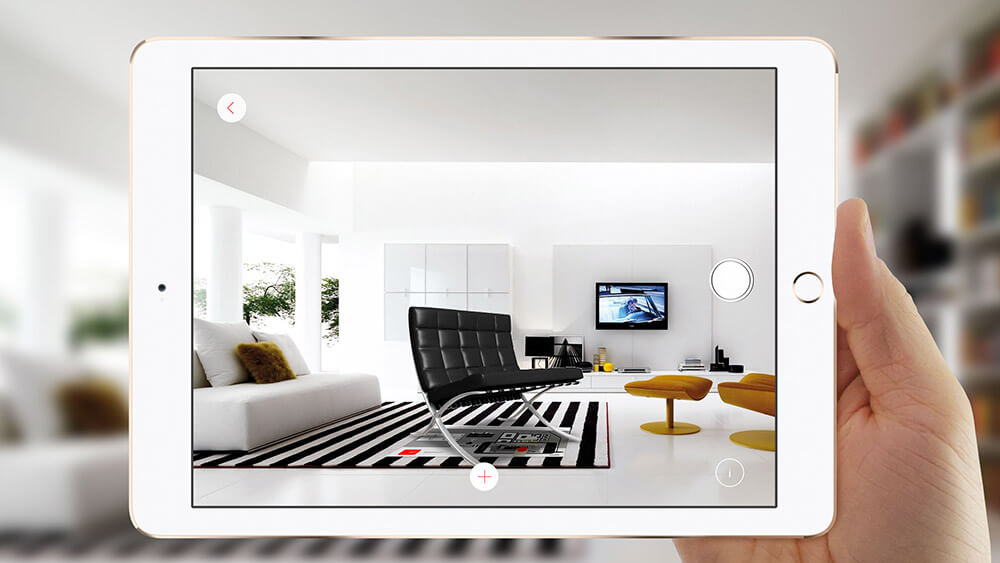 Customers too can enjoy the AR experience:
They can find and try products remotely
It helps them explore brand new ways to shop
It allows to make more informed purchasing decisions
Moreover, it combine buying with entertainment
Augmented reality applications have provided a whole new insight into marketing furniture.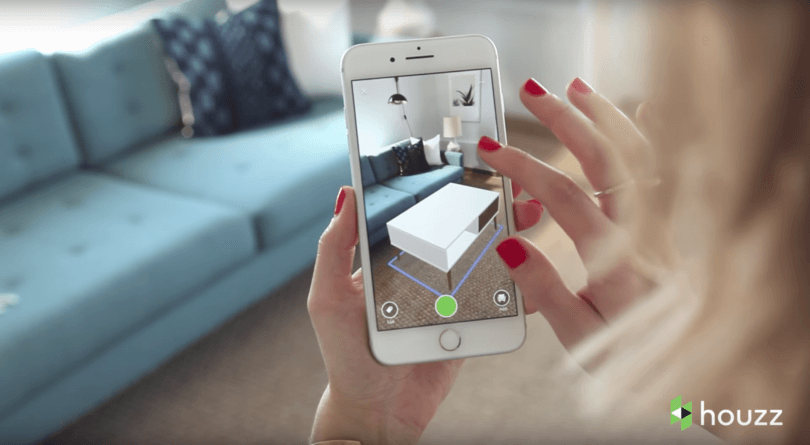 🤩
These Augmented Reality Furniture Apps Are Worth Trying Out!
Hutch
Hutch focuses on the simple idea "to discover the inner interior designer". The app aims to customize the living space virtually, without the risk of making unnecessary purchases. The catalogue of this augmented reality furniture app comprises of decor elements from the most popular companies.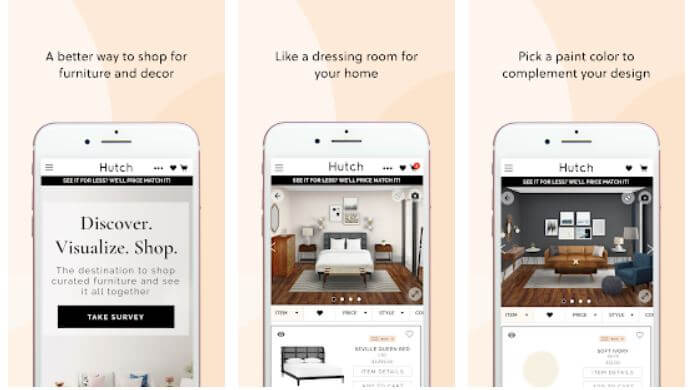 The customers can sort home furniture or other products by price, color, brand etc. 
Decor Matters 
Decor Matters is a relatively young, but a very ambitious company. It helps to visualize literally any interior design. Consumers can place furniture from Amazon, Crate & Barrel, Wayfair, Ashley, Target, Lamps Plus etc, or fit in own-made crafts from HomeGoods.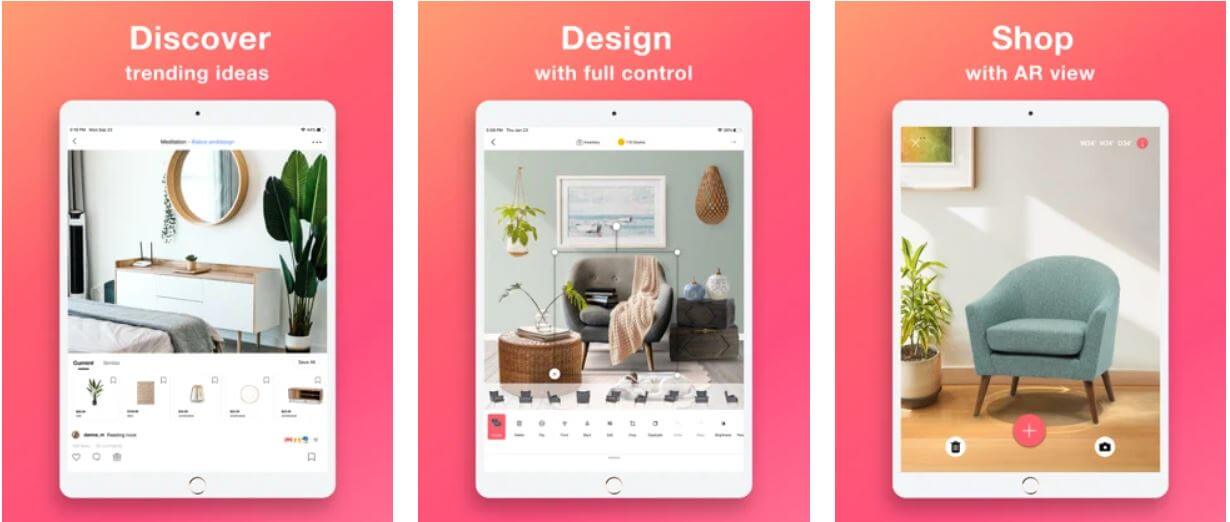 The newest feature AR Ruler, helps to measure the size of the rooms, compare 3D furniture with real dimensions. This enables customers to best understand how good each object would suit their place.
IKEA Place
IKEA Place has designed one of the best augmented reality furniture apps. The IKEA store app provides the opportunity of the virtual placement of any furniture from their store. These are in form of 3D images, and convey the real-life sizes.
Consumers can share the result of virtual fitting through their social media.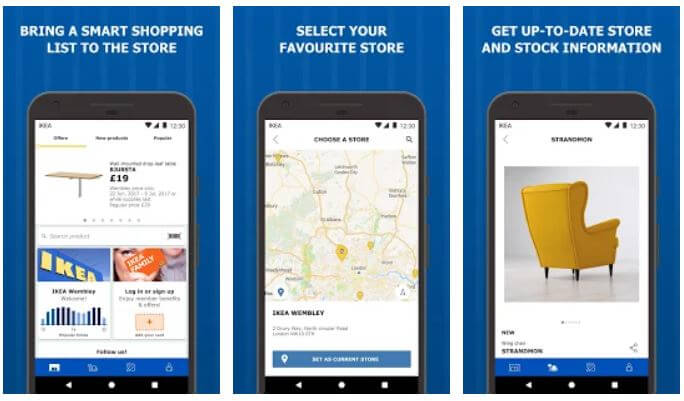 The world is fully buying into this idea as the development of standard AR apps hits amazing strides every day!
Augmented Reality Furniture Apps Help Expand Businesses
Retailers are able to showcase their products visually and interactively with AR tools. 
With AR, retailers can compete and easily win an edge over its competitors. They can offer innovative shopping experiences to the customers.
Since it is a trend among younger audience, businesses can use it as a new advertising strategy to attract them.
AR offers new and unique ways to promote a brand, to offer product information, to present new products, to offer helpful 3D experiences to customers. 
Help Visualize Furniture & Accelerate Buying Decision Process 👇
The excitement and opportunities about augmented reality in furniture business does not stop mounting. It suits and the industry perfectly. More and more people want to see virtual interior design in real time.
This is the best time for entrepreneurs to explore this industry, and build their own platform with the help of AR developers. 
---