Global Healthcare AR market will breach $5,100 million by 2025. The CAGR will be around 28% between 2019 and 2025.
And the AR market should grow into $18 billion valuation by 2023. Augmented reality in healthcare is quickly enhancing patient care and outcomes.
Healthcare and medical fields were among the first to embrace AR in a fruitful manner. In fact, today there are many doctors, nurses and medical professionals interacting with AR apps on a day to day basis to improve patient education and outcomes. Recent hardware and software advances have reduced the cost of augmented reality while improving the experience for users and developers.
Augmented reality is basically the use of displays, cameras, and sensors to overlap digital information in the real world. AR allows us to carry useful information from the digital realm into our perception of the environment around us.
Augmented Reality in healthcare
Healthcare quickly adopted AR technologies to benefit everyone. Education is an obvious utilization of augmented reality in the healthcare field. Healthcare workers need to imbibe a huge amount of information about anatomy and the functioning of the body. AR applications give learners the ability to visualise and interact with three-dimensional representations of the human body.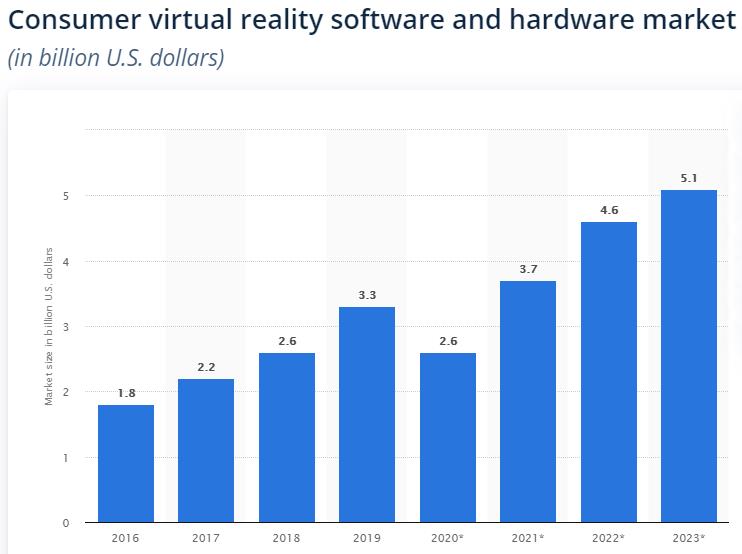 Not only healthcare workers benefit from augmented reality – but even patients. It's a useful tool for patient education, allowing medical professionals to explain patient's surgical procedures and how medicines work.
Even though surgeons use several techniques to visualise the area to operate upon, augmented reality can easily project 3-D representations of the patient's anatomy into the surgeon's field of view that will improve accuracy and outcomes for patients.
Practical Use Cases: AR in Healthcare
AR applications in healthcare are not limited to AR glasses. Today, Physicians use AR effectively even during interventional procedures such as Computerized Tomography (CT) and Magnetic Resonance Imaging (MRI) visualization paths.
Augmented Surgery
AR assists surgeons to visualize bones and internal organs of patients without cutting open a body. Surgeons can in fact get access to real-time, life-saving patient information. They can now use this data during complicated or straightforward procedures.
Surgeons can use AR to study patients' anatomy. They can enter their MRI data, and CT scans into an AR headset. Then, overlay specific patient anatomy on top of their body before proceeding with the surgery.
This process will allow surgeons to visualize muscles, bones, and internal organs before cutting open bodies. With AR, surgeons can perform accurate and low-risk surgeries, saving time, energy and revenue.
Augmented Diagnosis
Some patients find it challenging to describe their symptoms to medical professionals accurately. With AR, patients will be able to express their symptoms more lucidly. This process will enhance doctor's capability to determine their patients' symptoms and help in the diagnosis.
Augmented Practice
Students making mistakes in a real-life procedure is life threatening can be disastrous. Learning during dissection lab and real-life methods is essential. This is where AR can be revolutionary to the field of medicine and education.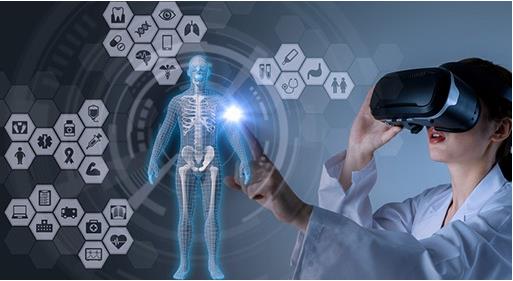 Medical institutions are beginning to implement AR into their curriculum to provide students with valuable hands-on learning experience. With AR in education, it would be easy to simulate surgical encounters for students. AR technologies can allow medical students to visualize and practice theory during the training process.
Virtual Collaboration
Even if the primary surgeon is miles away AR can come to your rescue. A specialist on hand in possession of AR tools can follow the instructions of the primary surgeon to complete most complicated procedures.
Doctors use AR for collaborative surgeries, and even have effective meetings on medical issues through AR video conferencing. It could be a life-saving moment when specialists are located far away from the clinic but could give valuable suggestions.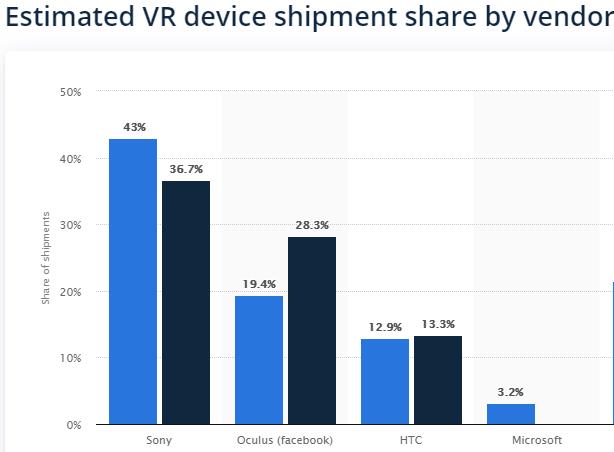 Help New Mothers with Breastfeeding
Google Glass can help mothers who struggle with breastfeeding get some expert help.
Melbourne-based firm Small World, conducted a Google Glass trial in consultation with the Australian Breastfeeding Association. During the trial, telephone counselors could also see through the eyes of mothers while they breastfeed their kids.
These insights could help struggling mothers get expert advice on this matter. The best part—the mothers didn't have to do anything out of the ordinary to keep up with technology.
AR Describes Symptoms Better
An accurate diagnosis needs symptoms detailed precisely. Patients sometimes struggle to describe their symptoms which could lead to wrongful diagnosis.
EyeDecide, a medical app, uses the camera for simulating the impact of specific conditions on someone's vision. Apps like these can simulate the vision of a patient suffering from any specific condition.
This helps patients understand their symptoms and their actual medical situation: as in Cataract or AMD. When patients are able to fathom long-term effects of a particular lifestyle then there is better possibility of them making necessary changes.
AR Finds Veins Easily
Vein visualisation is a practical application of augmented reality that is in use today among the medical fraternity.
AccuVein is helping both nurses and patients' to complete IVs (intravenous injections) quickly and easily because typically the vein maybe missed the first time around.
Now, AccuVein uses augmented reality via a handheld scanner that projects over the skin and shows nurses and physicians where veins are in the patients' bodies.
Innovative Drug Information
Imagine having to study some boring and indecipherable drug descriptions. Of course it is fun to know how a drug works in your body. To explore the world of pills while enjoying it through Augmented Reality in healthcare.
Patients can now see how the drug works in 3D. With the help of AR, patients can explore how drugs work. Lab workers can also monitor their experiments with AR equipment.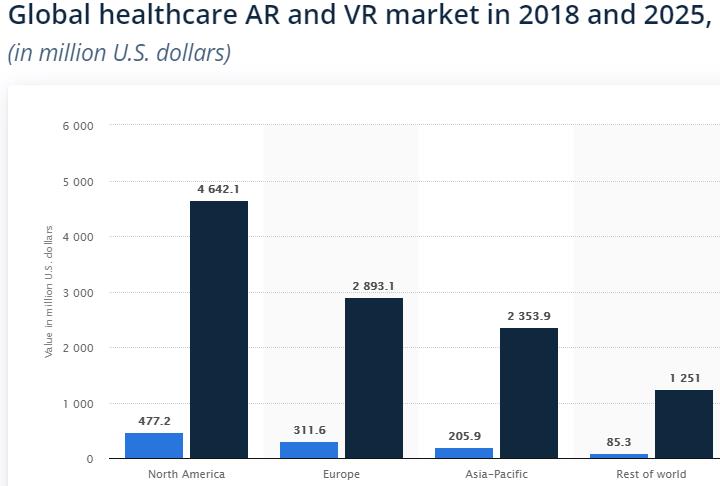 Study of Anatomy
Case Western Reserve University and the Cleveland Clinic have partnered with Microsoft and released a HoloLens app called HoloAnatomy. It helps to visualize the human body in a simple-and-spectacular way.
The HoloLens Headset from Microsoft helps app users to see everything from muscles to the smallest veins on a dynamic holographic model. Such apps can revolutionize medical education as students would be able to visualize the human body in 3D.
Learn the Human Body
A UK-based company, Curiscope, developed Virtuali-tee a T-shirt. This firm has been popular for creating immersive learning experiences that too via a T-shirt.
The insides of a human body can be visualized through realistic holograms. Virtuali-tee brings anatomy to life, making it fun and exciting for learners to explore the human body.
Augmented reality in healthcare will go about generating value for healthcare systems, medical firms and will enhance patient care considerably.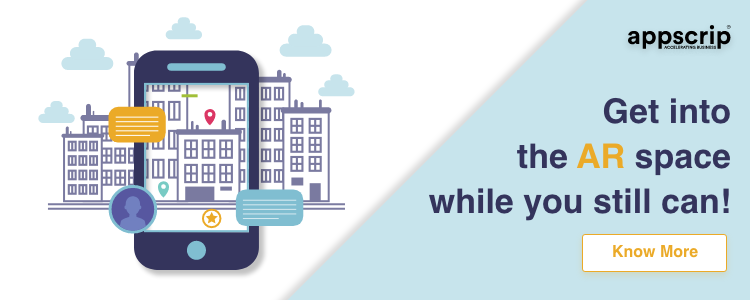 With an Engineering degree and a Diploma in Management under my belt, I worked for 16+ years in the automotive industry with various manufacturers. But my passion for writing was overwhelming, which I turned into a career. I have been writing for more than 10+ years and mostly in the IT domain. I am sure you will find the 300+ published blogs of mine in here informative, exhaustive and interesting.