Are you lacking customer experience at your retail stores? Have your e-commerce apps become generic and non-engaging? The introduction of augmented reality in retail will not only enhance your customer experience but also be valuable in generating ROIs. 
For many years augmented reality has been the talk of the town as a potential tool in many industries. Innovators presented the various possibilities and use cases yet it was considered a far-fetched solution, specifically in the retail industry. 
Until Apple and Google dazzled businessmen with their ARKit and ARCore. The future of augmented reality in retail was already there. 
"I do think that a significant portion of the population of developed countries, and eventually all countries, will have AR experiences every day, almost like eating three meals a day. It will become that much a part of you." —Tim Cook
A whopping 69% of consumers expect retailers to launch an AR app in the next 6 months.

Growth Of Augmented Reality In Retail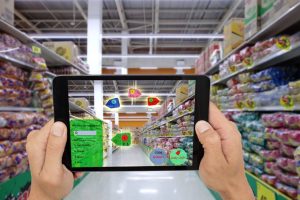 Augmented reality in retail has a huge potential to boost sales, while more than 50% of smartphone owners use it for shopping. Moreover, 33% of them already use AR benefits in stores.
In a generation where customers are bored or hesitant to download specific apps for shopping, more than 42% of shoppers think AR apps and WebAR can help them make a better buying decision. 
According to recent research, AR engagement is up nearly 20% since the beginning of 2020 with conversion rates increasing by 90% for consumers engaging with AR compared to those that don't.
Benefits Of Augmented Reality In Retail 
Increases Brand Awareness 
Augmented reality in retail is helping increase both in-store and online sales. Some of the top brands like Amazon, Ikea, Target, and Wayfair have already included various applications of AR for their products and marketing. AR can help forward thinkers to stand apart from their existing competition. 
Reduce Returns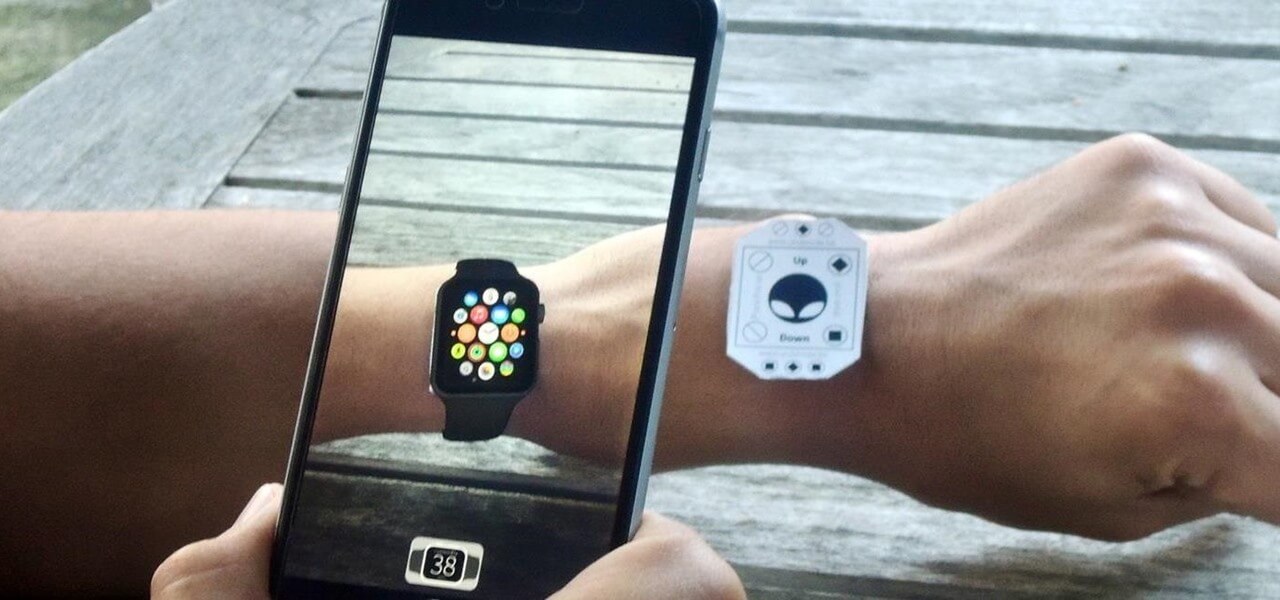 With the 3D representation of products and virtual try-on for clothes and other wearable products, shoppers can make better judgments, removing the need to measure and verify dimensions. Once they have made their decision, they may either buy directly online or go to the store to complete their purchase. 
This increases the probability of them being satisfied with their purchase once received, decreasing the number of returned products.
Increases Engagement 
Augmented reality in retail has been valuable in converting potential leads through increased engagement. AR features create an opportunity for the audience to interact with products 
AR experiences are 200% more engaging as they deliver double the levels of engagement compared to their non-AR equivalent. 
Combines Traditional & Online Shopping 
Through AR markers on print advertisements, customers can scan and access interactive augmented videos rather than the plain old print ads. 
In-store engagement can be improvised through AR visuals and make it a fun shopping experience. Also, AR can reduce inventory costs and never-ending lines through an easy check-out process. 
5 Brands Using Augmented Reality In Retail 
JCPenney- AR Fitting Room 
JC Penney collaborated with Seventeen.com where they allow online customers to virtually browse, try on, and snap photos of themselves wearing things through an AR fitting room. 
On this try-before-you-buy feature, clothes are automatically overlaid on the consumer's real-time video image through their camera. 
This has significantly increased the conversion rates and reduced returns for JC Penney. 
Ogilvy & Mather and Yihaodian- Virtual Store App
Yihaodian, one of China's leading e-commerce websites, has teamed up with Ogilvy & Mather Advertising/Shanghai for the battle against China's offline grocery stores. 
Consumers can see, visit, and shop in virtual 3D stores by using the Yihaodian Virtual Store App. 
Yihaodian launched 1,000 stores overnight through their app. These stores are located at some of China's most iconic landmark locations as well as directly in front of Yihaodian's offline competitor brick & mortar supermarket stores.
IBM Augmented Reality Shopping App
IBM has developed an in-store shopping app for customers to get detailed information about the products they are buying. 
Anything from nutritional information to a virtual coupon that customers can redeem at checkout can be incorporated with augmented reality.
Hugo Boss Interactive AR Promotions 
Through AR-enabled store windows, in front of Hugo Boss stores, potential customers can view a private fashion show using AR marked cards. 
They can also redeem gifts and coupons using the same AR marked card inside the stores. 
Augmented Reality in Lego Stores
Children are now able to visualize their favorite lego sets before buying through AR. Using this in-store AR technology customers have to just hold the lego boxes in front of a screen and, once the camera detects, a 3D animated model that is in the box appears on the screen which, as a customer rotates the box, the model rotates with it. 
This is one such example of how augmented reality in retail stores can help customers demonstrate products alternatively. 
AR is no more a far-fetched solution. augmented reality has already made its way into retail in many ways. 
Augmented reality in retail can help build customer relationships, boost sales, and add value to the shopper experience. AR can be further applied in other marketing aspects such as advertising, localization, incentives, and discounts. 
The future of Augmented reality in retail is in front of you. Let's together build an unforgettable augmented world for customers.