The future of Augmented Reality in the Auto Industry depends on the launching of newer models utilizing advanced technologies.
Augmented reality applications in the automotive industry will ease complicated tasks, such as designing, prototyping, assembling, or periodic maintenance.
The automobile industry is one of the world's biggest industries. Regulations that could affect them in the near future will be curtailing the use of fossil fuels due to emission issues, regulators demanding safer vehicles, society demanding efficient electric vehicles, businesses looking for self-driven vehicles, and more.
Such demands have inspired automotive professionals to assimilate latest technology, to design, and develop better vehicles. Augmented Reality is one of the most acceptable and practical of these advanced technologies that offers a great deal of progress for the automotive industry.
AR combines the real and digital system that gives the automotive industry new possibilities in every link of the process chain. Automotive companies are faced with challenges such as imbibing digital technology in most aspects of manufacturing, maintenance, sales, and service to fulfill these demands.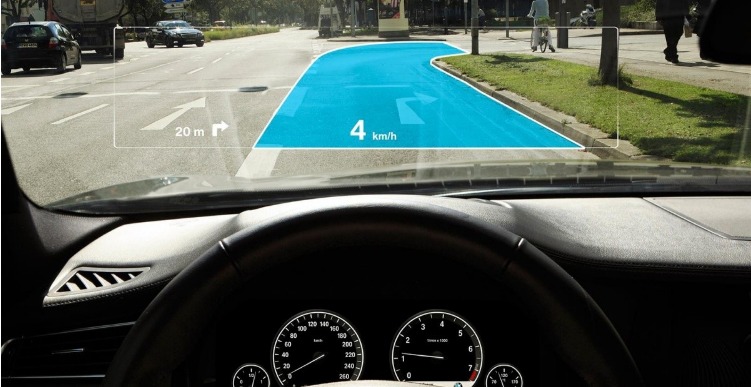 What Raises The Demand For AR Technologies
Manufacturing operations experience significant delays and downtime, along with maintenance and training costs. This compels the automotive industry to adopt advanced technologies to reduce production time, enhance efficiency, and reduce costs while being safe and tenable.
Workers can benefit using AR as analog information is converted by digital platforms thereby enhancing efficacy during production and service operations. Even users too will benefit using AR-based manuals / virtual navigation.
Smart design comfort and safety are rudimentary for any modern cars. Customers expect safe driving experience, assistance in navigation and other functions that can reduce the risk of human error while driving.
How Much Money Is Invested?
The HUD's market size was $760 million last year, by 2025 an automotive research says it should touch $11,750 million. This could make it the largest segment in the AR automotive market.
The total AR automotive market will grow at an annual rate of 171% in the coming years and reach $5.5 billion by 2022.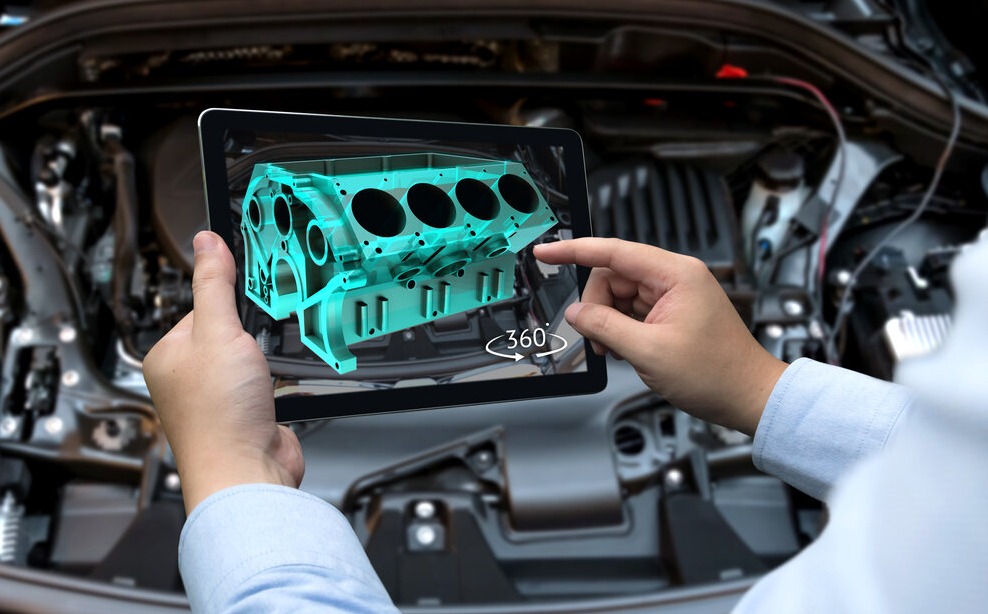 A revolutionary development is using mirror-imbedded cameras that can compile an unobstructed panoramic image of everything behind a vehicle. Cameras installed behind gives some level of visibility, but augmented reality ensures safety and security that no other system of imaging technology can provide.
Augmented Reality In The Auto Industry Used By Brands:
Mercedes-Bez
MINI
Toyota
Volvo
BMW
Chevrolet
Jaguar
Lexus
Mazda
Reduce Time, Cost Of Design, Development & Prototyping
Designing and prototyping always had issues of building physical models. Augmented reality now allows overlaying of new elements on existing objects.
Car manufacturers often use spatial augmented reality (SAR) to project images onto physical models. Augmented reality is integrated into the process of designing and prototyping using projectors is an easy, convenient and inexpensive manner.
AR systems reduce the cost and duration of the development of a new design. Leading manufacturers such as BMW, Volkswagen, and Ford have adopted use of AR during design and prototyping processes.
Car companies use AR to fine tune new models from ideation stage through testing and before they are released in the market. This is made possible via enhanced imaging software, dynamic projection technology, and finer remote control competence.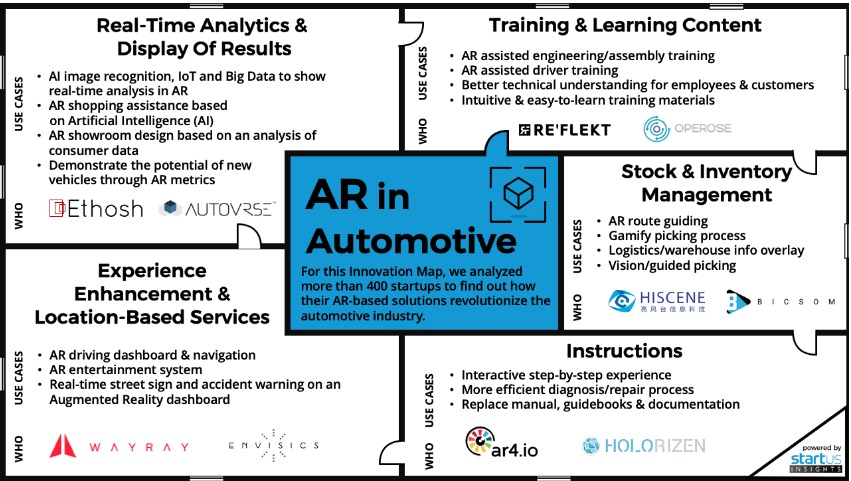 Vehicles usually have to be put through physical trials to guarantee they meet necessary qualifications. Augmented reality allows the testing of critical functions and capabilities without a physical vehicle. Testers can create real-world scenarios through a responsive and realistic virtual environment, without a physical tarmac or test vehicle.
Optimize The Assembly Process
The process of assembling a car entails accuracy and attention to detail. Experienced operators also need to check technical documents during assembling, such distractions significantly slow down the assembly process.
Car manufacturers have applied AR to optimize the assembly process. All necessary information for assembly line workers is displayed on the AR smart glasses screen via images or video through step-by-step instructions.
Thus, AR glasses make the work process for assembly line employees comfortable. This speeds up assembling and cuts down human errors.
Testing & Pre-Production Using AR
Car manufacturers conduct manifold phases of ideation, analysis, and prototype testing. Now these are competed digitally using virtual simulations and interactive design.
Using augmented reality simulations auto manufacturers can create hypothetical scenarios and save cost.
AR applications help telecommuters see every step of the production process using realistic projections, dynamic simulations, and seamless interconnectivity using mobile devices.
Augmented reality makes it possible for technicians to fathom details of a car using interactive projections and virtual scenarios that factor in dynamic elements of movement, speed, and even terrain. Rather than physically checking under the hood, augmented reality programs assess a virtual render of the car and other parts.
Digital Showrooms Will Change How You Buy
Today visiting a physical showroom to examine a car is passé. Install an AR app and the car's with you virtually.
Porsche launched the Mission E Augmented Reality an AR application to promote its electronic sports cars.
Users can learn the concept and consider the design of the car via 3D visualization. The Drive Mode puts the users through an existing, immersive test drive.
Augmented reality is used to enrich interaction with the car and its functionalities in the showroom.
AR Will Improve Safety In Driving 
Augmented reality in the auto industry will assist drivers always get distracted while checking the GPS or speedometer. This distraction can lead to an emergency. Hence projecting relevant information in the driver's field of view is imperative.
HUDs do just that, they show necessary data on the windshield. Information such as navigation, distance, or speed is provided. This enhances comfort and safety while driving.
Soon full windshield AI HUD's are expected in the market which will minimize risks on the road.
AR Manuals Will Assist Owners
Average car owners aren't too well-versed with technology. Basic car maintenance like replacing the air filter or fuel filter is complication affair.
Interactive manuals utilizing augmented reality solve such problems. Drivers can easily perform such basic maintenance.
Interactive manuals help drivers use their car more efficiently. AR manuals offer simple step-by-step instructions and video tutorials on how to use the most complex functions in their cars.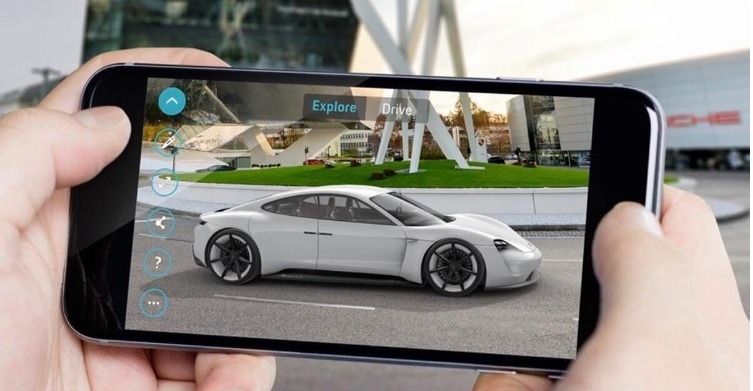 Assistance For Technicians During Repair
Augmented reality in the auto industry will help technicians view each and every part at a granular level. Automotive companies like BMW, Porsche, and Range Rover, use AR technology to help technicians accomplish complex maintenance tasks via interactive manuals and step-by-step instructions.
AR helps to connect with technicians at remote locations to provide technical support. Porsche launched – Tech Live Look an AR program.
A technician wears an AR smart glass through which the remote team receives real-time image of everything he sees. Hence the remote team can instantly provide the necessary instructions and coordinate the work with the technician.
The use of Tech Live Look technology showed a 40% reduction in repair time.
Training & Learning Content
Augmented reality comes handy to automate, improve efficiency and effectiveness of the training process. Using an AR headset, trainees can see the internal components of machines or vehicles and their parts just by looking at them.
Jaguar Land Rover, for instance, partnered with Bosch and RE'FLECT to develop an AR integrated training app for its employees allowing them to study a car's components by just pointing a tab at the central console.
Startups Disrupting The Automotive Industry
RE'FLEKT – A German startup enables easier and more efficient remote customer support using AR. They also develop Augmented Windows along with Hyperloop to resolve passengers of the underground capsule not having any view while traveling underground.
WayRay – A Swiss AR startup has developed a dashboard-mounted device that displays augmented reality turn-by-turn navigation instructions, thus the driver does not lose vision of the road at all times.
Envisics – Using smart glasses and software defined light technology to generate AR imagery on a windshield.
Future of Augmented Reality In The Auto Industry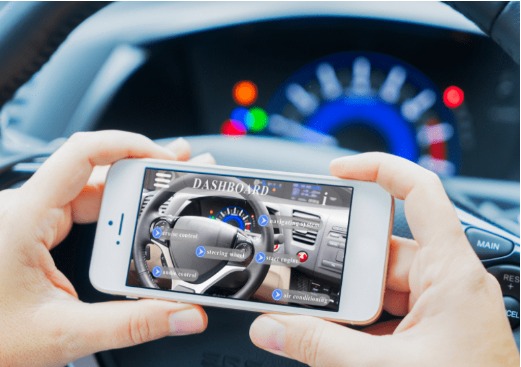 Augmented reality will overhaul voice-activated and hands-free applications and programs. This will increase the ease usage and overall functionality of voice-enabled systems making land travel safer through augmented reality.
When looking for a change of vehicle, consider one with integrated augmented reality system for improved safety, performance, data security, and entertainment.
Summing Up
The automotive industry has been avid motivator for progress. Intense rivalry among firms produced a host of new features and enhanced safety. This constant striving for betterment has coerced the industry to embrace augmented reality technologies to develop amazing vehicles.
Augmented reality in the auto industry is gaining swift traction as Mitsubishi, Hyundai, Chrysler, Porsche and others testing and introducing concepts of AR applications, devices and inventions.
As more and more industry players turn to augmented reality in search of a competitive edge, it is important to understand AR's potential that enables you to remain ahead of the competition.
Augmented reality has extensive practical application to serve both drivers and car manufacturers.
AR integration into automobile equipment makes driving safer. Digital AR manuals allow users to self-maintain a car, even if they don't know much about cars.
Automotive companies use AR during manufacturing, prototyping and assembling. AR also helps auto mechanics to repair vehicles quickly, easily and accurately.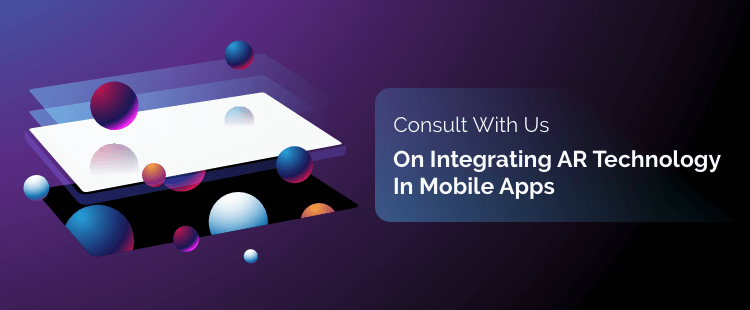 With an Engineering degree and a Diploma in Management under my belt, I worked for 16+ years in the automotive industry with various manufacturers. But my passion for writing was overwhelming, which I turned into a career. I have been writing for more than 10+ years and mostly in the IT domain. I am sure you will find the 300+ published blogs of mine in here informative, exhaustive and interesting.