The surging adoption of AR technology is building a new reality for real estate, but what are the possibilities being offered?
---
As Augmented Reality continues to refine, the line between real and virtual life gets blurrier.
From social media filters, to surgical procedures, AR is rapidly growing in popularity because it brings elements of the virtual world, into our real world, thus enhancing the things we see, hear, and feel.
When compared to other reality technologies, AR reality lies in the middle of the mixed reality spectrum; between the real world and the virtual world.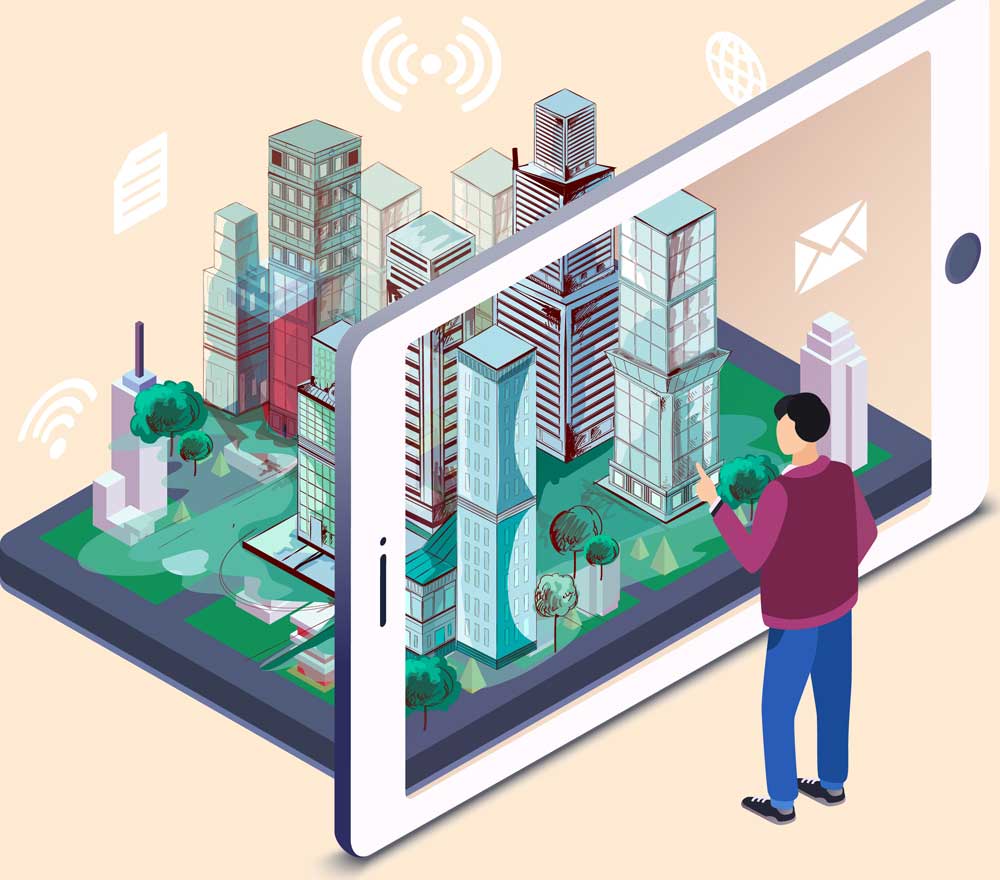 Think of augmented reality as somewhere between the realm of the physical world and the virtual world. Essentially, it's a mixed reality where computer-generated graphics, videos, text and sounds are layered on top of your physical view.
Augmented reality overlays virtual objects on the real-world environment.
Users can interact with these digital elements via apps on smartphones, tablets, AR headsets like Microsoft HoloLens and AR glasses such as Vuzix Blade.
Watch how AR is used in real estate practice – Berkshire Hathway
Survey Results Predict Immense Growth
By 2021, the market for virtual reality and augmented reality technologies is expected to reach $108 billion. That is a BIG NUMBER.
And according to Goldman Sachs, VR alone will be an $80 billion market by 2025 — with $2.6 billion of that coming directly from real estate.
New survey results, from virtual home staging startup Rooomy, show that 14.1% of consumers have used either VR/AR when searching for a home.
Though fairly small in an absolute sense, the number shows that the technology has reached a significant number of home buyers.
AR Growing Popularity In Real Estate Marketing
AR allows real estate professionals to offer a unique experience and perspective to potential buyers by digitally touring properties from anywhere in the world. Some really great benefits are:
 User Engagement Through Visual Interaction
When limited to 2 dimensions, real estate projects do not offer much information for the customers. By presenting the construction projects in a more engaging way, clients get a detailed view into new dimensions of the property.
Using AR the property can be viewed from different angles. Sections of the house can be taken off to reveal the layout of different floors, not just the bits that a camera can capture.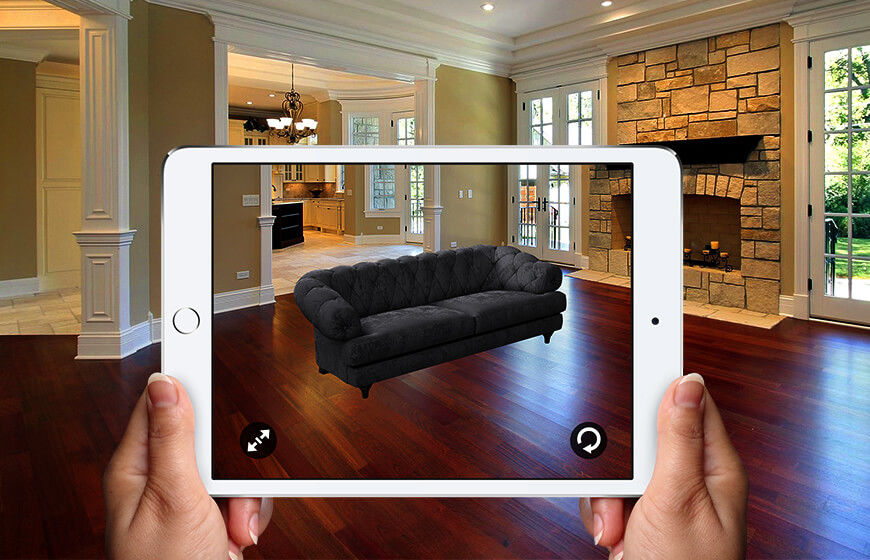 AR Tours Will Put The "Real" In Real Estate
You simply boot up an app on your smartphone or tablet and select the property you want to check out. Holding up the phone and moving it around will create a window into the property, allowing you to virtually walk around it and check out everything, including where you can put your furniture, what color you want to paint the walls, etc.
You can even discover new properties by just walking down the street, pointing your smartphone camera at a house for sale, and seeing real-time stats such as price, for-sale status, contact information, even pictures or virtual tours.
"Home buying is a weeks-long process. You can keep clients engaged with augmented reality much more than a link to a website." ~ Alper Guler, Real estate AR apps, head of operations
 Ease Of Business Expansion
Given that mobile applications with AR are easily available on modern mobile devices, there is no easier way to reach potential property buyers. Flagship projects can be viewed anywhere in the form of an interactive brochure.
All that is needed is a mobile device with an app and a brochure of the company.
Easily build your augmented reality portfolio and access all projects offline during meetings and events.
 User Analytics
At a time when engagement rate is quantifiable through digital media, companies can get comprehensive statistics about user engagements.
Example:
Number of people interacting
Time
Place
Length of each interaction
Precisely which direct actions they took. e.g. how many booked a viewing, how many purchased, social shares
This creates a clear picture for the new projects within a company.
[spacer height="5px"][adrotate banner="7″][spacer height="5px"]
 More Convinced Buyers
Investing in real estate property requires a large sum of money. Customers want to be fully convinced before taking the risk of investing their money. Sometimes customers get the wrong impression about the property after seeing the 2D blueprints.
With the help of AR integrated apps, they get to see the property in a much better manner. This impacts their decision by a significant margin.
"Homes with photographs have higher perceived values, Homes with 3D Showcases have even higher perceived values" ~ Jeff Harris, VP Sales, VR vendor Matterport
 Sothebys 'Curate'
The launch of 'Curate' by Sotheby's International Realty, its first real estate-branded AR app has generated excitement in its global network. Potential buyers can visualize a home as their own by taking virtually staged images from a flat, 2-D screen into the house itself.
John Passerini, global VP of interactive marketing, observed that there are nearly 1 billion active iOS devices worldwide. Making the app available on this platform was a high priority as it increased the reach of their core audience.
The app, originally built with Google's AR Software platform ARCore, was launched in Play Store earlier this year.
"I think augmented reality will find a large audience when people can't tell the difference between the real thing and the computer-generated image," ~ Matthew Miller, founder, StudioLAB
 IKEA Place
This app by IKEA allows users to virtually decorate using furniture from their online catalogue. Users can place true-to-scale 3D furniture in a space using the AR app to see how it would look and fit.
The scene can be viewed as if the objects were real and one can walk around them and interact with them, even leave the room and come back.
 Realar Places
Realar Places is an Australian-developed augmented reality app that allows you to "place, navigate, walk through and around your 3D models".
This means agents and developers are better able to showcase the potential of an unfinished space and present a desired lifestyle to prospective buyers.
Realar brings a home design to life right in front of you in 3D without the need for extra equipment. It allows you to visualise the home as if you were standing outside a real building and then go inside to get the full room-by-room experience.
"Buying a home can be very emotional. If you can change and personalize things, it can help with the decision-making process." ~ Warburg Realty, Manhattan-based real estate agency
 Commercial Real Estate AR
Users can use the AR app to scan commercial properties in their vicinity and immediately access listing information such as available office spaces, amenities and tenancy industries located within the building.
Additionally, users can communicate directly with the marketing agent through the app.
The ability for users to access property data in their current location is a powerful proposition, while the possibility of modifying a property's visual appearance to understand development or renovation potential is a game changer.
Conclusion
AR has grown in leaps and bounds but has its limits. Humans are still bound to more senses than sight, so the feeling one gets from the sun hitting you on the sundeck or the smell of the ocean will be hard to replace.
AR is still a great tool and will be a standard practice in real estate sales in the next decade.
Pic Credits: https://instabug.com
---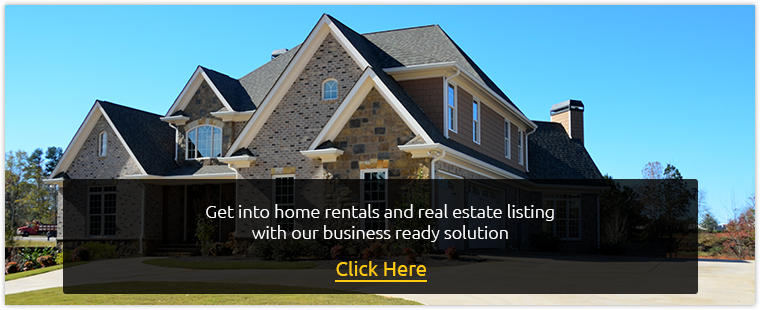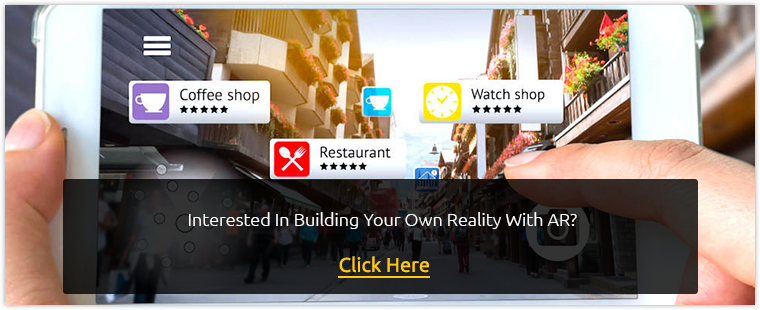 [spacer height="5px"][adrotate banner="2″][spacer height="5px"]