Azar enables users connect with interesting personalities of both sexes from around the world. Azar like apps are female friendly socializing apps that allow you to meet people with every swipe through video chats.
Socializing and dating apps are often prone to superficial conversations that are bothersome, boring and doesn't lead to anything interesting. Video chats proffer a personal interaction and opens the opportunity for a steamy conversation.
Safety has been taken care as all personal information shared by you is safeguarded and not shared with any third party. Any personal information included on profiles cannot be seen and the location too isn't shared with anyone.
Azar also takes care of the language barrier by offering translation of chats in real-time.
The Genesis of video chats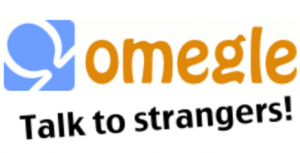 Omegle was behind the scene for this type of random chat and video app developments. Omegle began as a free online chat website where users could socialize with others without having to register themselves. Users were randomly paired for one-on-one chat sessions so that they could chat anonymously.
Users were also given the option to leave a chat at any moment by clicking the Disconnect button. After which they could either stop using the app or be paired up with another user.
What Azar like apps promise
As compared to conventional social media apps like WhatsApp, Line, Telegram, Facebook messenger, etc the advantages of Azar like apps are:
Firstly, there is no restriction on whom you can meet and chat on their platform. You are randomly connected using an algorithm to a newbie.
Secondly, these chat apps don't require secure delegations.
Thirdly, you send a text message or talk live with someone through the camera or can quit from either side if anyone of you aren't interested to take it forward.
Lastly users have a secure anonymous video calling app to relish the thrill of making anonymous friends / dates.
Apps Like Azar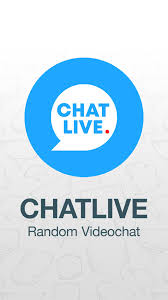 ChatLive
Chatlive picks a new user at random to have a one-on-one conversation with you. This conversation can be stopped at any time or go ahead and utilize the amazing features it offers you. It is one of the easiest ways to chat with total strangers without adding them or accepting a request.
You can use ChatLive, Random Video Chat and start to talk to strangers – you have the option to choose the gender of the person with whom you want to have a chat.
All personal information is stored securely and not shared to third parties Apart from your nickname nothing is shared, even what's written on your profile cannot be seen.
OmeChat
OmeChat is an app to communicate using video chat with strangers. If you like to random video chat with strangers, just download the app, set it up and you can have text chat / live chat / video chat with strangers from all around the world. It is one of the safest alternative to talk to strangers without adding them to any list.
OmeChat helps you talk with strangers, you can utilize filters to decide to talk to a male or female or LGBTQs.
Unlike other chat apps / chat rooms / dating apps / hookup apps like Omegle TV , Monkey, Tinder, etc, privacy of users are adhered to, all personal information is securely stored and not shared to third parties. Chats here are anonymous and random so that no personal info is made public.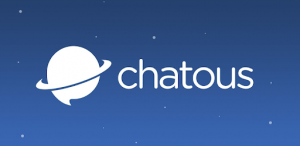 Chatous
Chatous web app and mobile app lets you meet / chat with random people.
You can chat with people from all over the world through video chat and photo sharing.
FEATURES:
– Use #hashtags to locate and chat with people with similar interests
– Protect your identity by changing your display name regularly.
– You have the option to use Chatous on a mobile or desktop
– You can video chat as well as share short-lived photos, videos, and audio messages.
LuckyCrush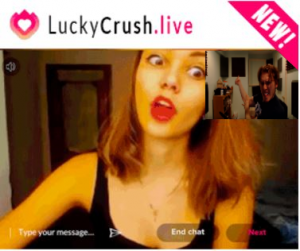 You can have live random video chat with opposite-sex on LuckyCrush. Guys are connected to random girls and girls are connected to random guys.
Start a private video chat with someone of the opposite-sex in just 20 seconds. LuckyCrush randomly connects guys with girls and girls with guys. If you don't like your match, just click "Next" to be connected with a another profile within  seconds.
Guys are only matched with girls.
Instant translation
When you are connecting with random people it is a possibility that you may not have a language in common. The app offers instant translation automatically.
All incoming messages are translated into your language and outgoing messages to your partner's language.
Build A Personalised Azar With C.Me
C.Me is an innovative dating app with the best features inspired from other top video dating apps such as Azar, Bumble, Hinge, Tinder, etc. This is a Progressive Web App built on React JS. With the world practicing social distancing for sometime now, this is the best alternative to physical dating with amazing audio/video features.
Random video calling is possible just as in Azar. Interactive questions are queried so to have an opportunity to narrow-down to the best possible match as in Hinge. The profile of an user is as in Tinder. You can chat, earn gifts and make money as well.
Remarkable Possibilities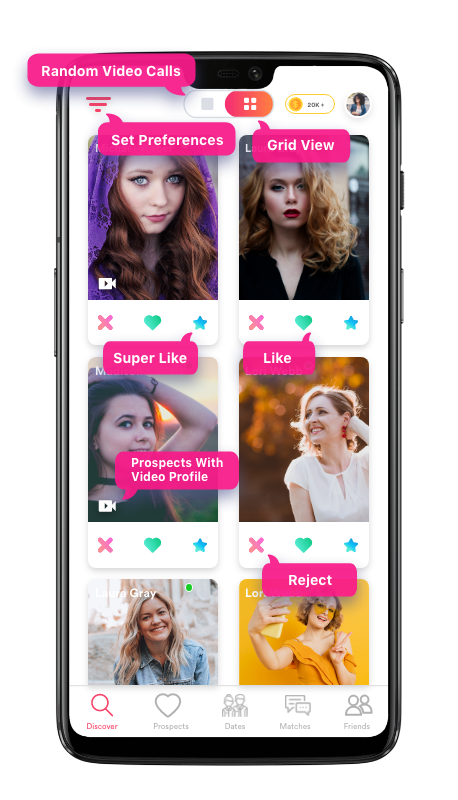 Earn money via coins
Users can give each other virtual gifts. The gifts need to be purchased through coins. App gets a commission each time a user presents virtual gifts to other users. The users who earn these gifts can convert a portion of it to real money that can be transferred to their paypal account.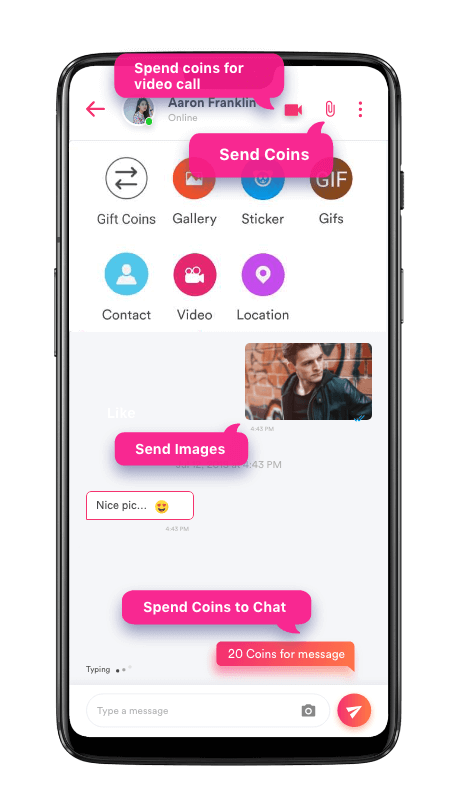 Chat before getting matched
It is a universal fact that 2 users swiping right on one profile is a rare probability. In here users can impress others by sending a chat message before getting matched. All you gotta do is utilize coins to send a message, the app earns a commission every time these coins are utilized and the other user also earns a portion invested.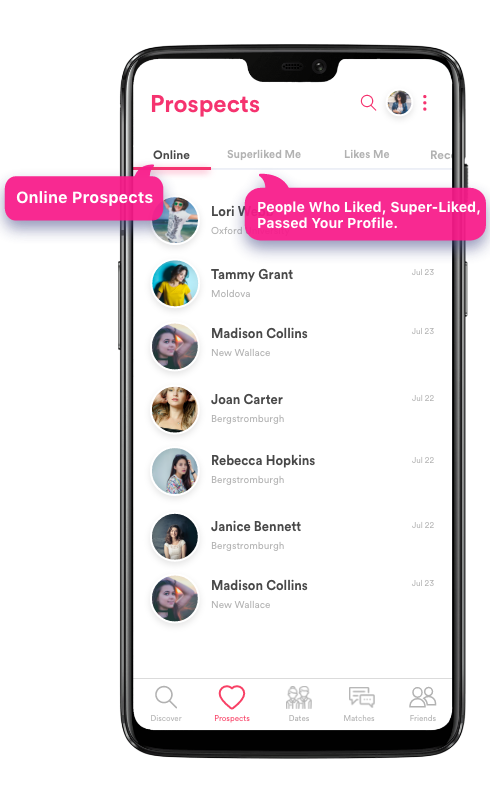 Earn for every video / audio call setup
Users need to spend coins to setup dates. App makes a commission whenever coins are utilized to setup a date.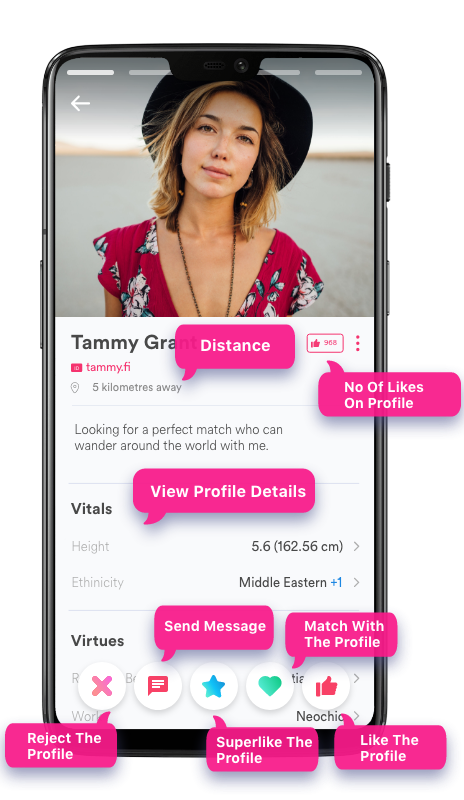 In-app purchases
Users can gain the status of being a premium profile by unlocking features via in-app purchases. Features include unlimited likes, view prospects (profile visitors, users who liked you, people you have passed, people you connected with on random video calls) and other features can be unlocked on a premium profile.
Conclusion – Azar Like Apps
There are very many possibilities now available for random video chats in the market. But why an entrepreneur or an user would choose any particular app would depend on certain imperative factors. For a user the main source of worry would be the safety and security of his information. Closely followed by performance of the App, that is will it deliver what is promised.
For an entrepreneur it would be scalability and the features that will draw in more users to the platform. And then it would be the monetizing features.
Keeping in mind all of the above factors, we can clearly fathom that C.Me is a notch above the rest. There are umpteen possibilities for users to savor the thrill of meeting random folks. And for an entrepreneur the monetizing options are diverse and other fascinating features that could entice scores of users to the platform.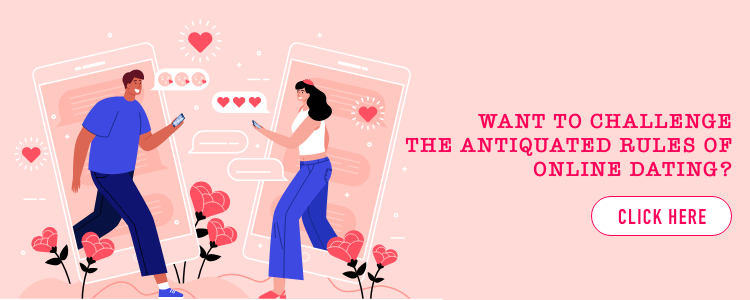 With an Engineering degree and a Diploma in Management under my belt, I worked for 16+ years in the automobile industry with various manufacturers in various capacities. But my passion for writing was overwhelming, hence I turned that into a career. I have been writing for more than 10+ years on various domains including the IT industry. I am sure you will find the 200+ published blogs of mine in here informative, exhaustive and interesting.