If you are confused about the benefits of a mobile app for your business, you're at the right place to know more about it and plan for a bright future.
Mobile app industry is flourishing with the increased number of smartphone users. 
The last quarter of 2021 saw as many as 3.48 million Android users download applications from the Google Play Store. And 2.22 million iOS users downloaded applications from the Apple App Store. These numbers are clear indicators that prove the importance of mobile apps for every business.
Accessibility To Mobile Apps
The Internet has led quick and easy access to mobile apps. Apps can be downloaded at anytime of the day and from any location. This is the reason a mobile app is imperative for your business and is a crucial tool in this era when most people hold on to a smartphone.
Benefits Of A Mobile App For Your Business
But the question arises: what are the salient features or benefits that you can make use of via a mobile app which will be beneficial for your business? Curious to know it? Let's have a look at it!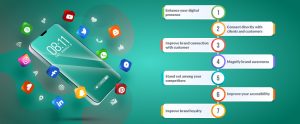 1. Enhance Your Digital Presence
Mobile app for your business actually enhances and increases your visibility over the digital platforms. Approximately, 90% of the world population are using smartphones which leads mobile app for your business to reach 90% of the world population at one go.
Along with the digital presence of your business, digital promotion also becomes easy and smooth.
2. Connect Directly With Your Clients 
Benefits of a mobile app is not only to connect with clients and customers directly but also improves business communication with them. You get to know about the buying habits and buyer personas through the mobile apps.
So you know what your clients and customers are looking for and you can provide them as per their need.
3. Improve Brand Connection
Benefits of a mobile app include building a connection with the  customers and improve their engagement towards the business. The more customers engage in your business process, the more will be the growth and success. The easiest way to achieve this is by getting a mobile app for your business.
Nothing could be better than getting to your customers' mobile devices and increasing the reach of your business. This makes mobile apps for your business so important.
As the business or brand connects with the customers, they get better customer experiences because of the already existing details regarding your customers.
4. Magnify Brand Awareness
Mobile app for your business is an add-on to your start up; therefore, it provides the ability to explore how your business or brand can be presented on different digital platforms. New and innovative ways can be implemented for the branding and promotion of your business. 
Mobile app for your business not only gives you the advantage to reach potential target audiences but also to new audiences. 
5. Benefits Of A Mobile App Is Out Shining The Competition
Following the relevant trend becomes important with the advancing technology. So why miss out when you can actually lead the market. 
Mobile app for your business is most useful if you want to stand out and stay ahead of your competitors. It gives you an overall analysis of your clients and customers to beat your competitors in the market.
6. Improve Your Accessibility
In this era of using smartphones and tablets, people don't find it feasible to always log in to the mobile website. Mobile apps make it easily accessible to the products and services provided by your business.
This makes the readability, involvement and navigation quite easy for the clients and customers. Hence, mobile app for your business provides good accessibility to the users.
7. Improve Brand Loyalty
Introducing loyalty programs leads to an increase in sales. Also it has been seen that businesses with apps are more preferred by the customers. This makes the customers more loyal towards your business. 
3 Businesses That Gained Fame By Introducing A Mobile App
These benefits of digital transformation of businesses to mobile apps have become very evident for many companies till date.
1. Walgreens
America's largest chain of pharmacies, which was founded in 1901, was always doing good in the country. Mobile app introduced in the year 2009, Walgreens has seen tremendous growth in it's business since then. It's now available in 101 countries.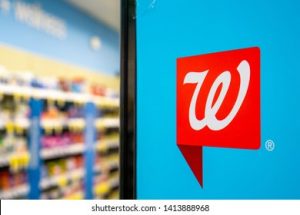 By the quarter 2021, there's been an increase of 78% in the retail sales through its mobile app. The Google Play Store shows more than 10 million downloads for the Walgreens Android app.
Though the Apple store doesn't show download count, it has more than 2.5 million ratings for iOS users.
2. Etsy
Brooklyn, New York based online marketplace for the hand crafted and unique products was launched in the year 2008. It was doing pretty good in the market till 2011. It launched the mobile app in 2011 and within four months it experienced more than one million downloads. As of 2021, Etsy has as many users as 86.53 million.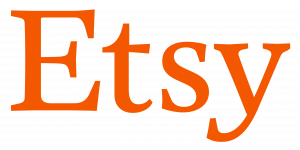 Etsy's 61% of the sales revenue is generated through the mobile apps. It caters in 234 countries now. Its sales revenue grew from 314 million in 2010 to 10.28 billion U.S. dollars in 2020.
3. Airbnb
US based app launched in the year 2008 with the platform for lodging, rental home stays and tourism activities.
Airbnb started with renting air mattresses in apartments. In 2012, it launched its app for giving better experience to the customers.
Today, Airbnb has generated 3.4 billion US dollars revenue with 150 million users of its mobile app.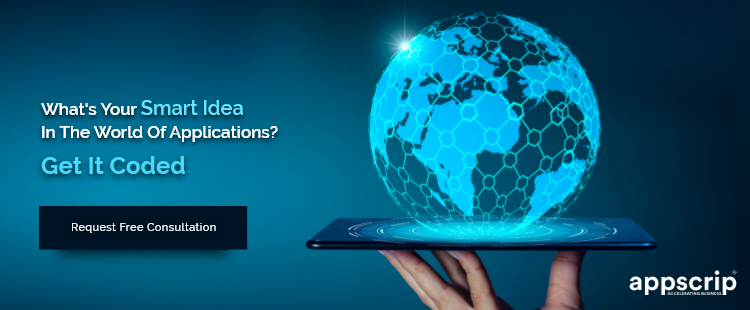 With an Engineering degree and a Diploma in Management under my belt, I worked for 16+ years in the automobile industry with various manufacturers in various capacities. But my passion for writing was overwhelming, hence I turned that into a career. I have been writing for more than 10+ years on various domains including the IT industry. I am sure you will find the 200+ published blogs of mine in here informative, exhaustive and interesting.