The pandemic changed the world for the better in certain aspects.
Technology has taken on a different hue as lot many people depended extensively on tech during the ensuing lockdown.
Loneliness during the pandemic popularised video chatting apps and gave video sharing apps a run for their money. And during this time even dating apps played a huge role in saving people from ennui and meet up with like-minded folks. Best dating sites in France helped the population to build meaningful relations.
Technological developments have brought people closer. It has changed the way we communicate and has revolutionised our social interactions. There's a new way of finding love/ casual relationships/ friendships as this facet has been reinvented by technology.
Introduction: Best Dating Sites In France
The first thought that comes to your mind when you think about France is Paris. This is followed by the romantic sidewalk cafes where folks prefer strolling with a loved one down the Champs-Élysées. France has an active dating atmosphere, much like Spain, Germany, and Italy.
A decade back there were no dating apps to speak of. But that is not how it is now. If you are single and hoping to find a partner, you're in luck as there are best dating sites in France that help you in this endeavour.
Best dating sites in France have breathed a new ray of hope, positivity, and freshness into the life of lonely souls. The ones who are looking for a companion or a fresh start will surely not be disappointed. Dating apps are a one-point solution where something is there for everyone.
Benefits Of Online Dating
Wider reach
Facility to filter profiles as per your choice
Meet like-minded people
The opportunity to get to know a person beforehand rather than risking a blind date
You can interact with several profiles simultaneously
Easy to navigate, user-friendly
Safety features like profile verification, accepting or declining a request with advanced security/privacy features, and more
Faster and highly efficient
No social pressure
Convenient and saves time.
 User Data Of Online Dating
In 2021, dating app users grew to 323.9 Million. About 19% of internet users make use of online dating platforms. LGBTQ users are more likely to use a dating app than declare themselves in the open. Moreover, different age groups have distinct app preferences.
There are 113 million users of matchmaking services and 70 million casual daters. The global revenue of matchmaking dating services will breach $ 2.5 billion by 2024.
5 Best Dating Sites In France
Tinder is by far the best dating sites in France, just as they hold top positions in the US, the UK, Germany, Spain, and Italy. Bumble is yet another popular dating app in North America.
1.    Tinder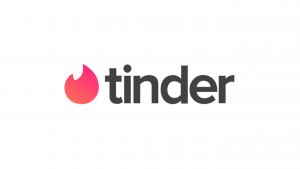 Tinder is one of the most popular and best dating sites in France. It was founded by Sean Rad in 2012. It has headquarters in West Hollywood, California, United States.
Users "swipe right" to like or "swipe left" to skip other user profiles. Profiles comprise of their pictures, a short bio, and a list of their interests. You can enjoy tinder with its premium features by investing in a subscription. There are several options available for you, such as Tinder Plus, Gold, or Platinum.
Tinder is funded by 2 investors namely Benchmark and IAC. The dating app closed its last funding round on Oct 10, 2017, from an Undisclosed round. The company has totally raised $50M.
How does Tinder earn Revenue?
They make money through subscriptions and through advertising.
Meetic is among the best dating sites in France and is owned by the Match group which is an instantly recognisable name in the online dating scene. People looking for long-term relationships or aiming to get married, this site is for you.
Like in Match.com, you can check out singles in your location for free, but you can't message anyone without a subscription. This keeps away those looking for a fling.
Meetic was founded by Marc Simoncini in November 2001 and is headquartered in Boulogne-Billancourt, France. There are premium membership subscriptions that offer advanced search, customer support, and chat features with an incognito mode facility.
The dating app's last funding round was a Series A on 1st September 2004, for an undisclosed sum.
How does Meetic.fr earn Revenue?
It generates revenue by charging a subscription fee for premium members.
3.      Lovoo.com
Lovoo is owned by the firm that owns MeetMe, Skout, and Tagged. The company was founded by Benjamin Bak, Björn Bak, Ilja Gorelik, and Tobias Börner in 2012. Lovoo's sign-up process is among the quickest.
If you have a FB or Insta account, you can sync up the majority of your information that gets filled in automatically. And you would have to add at least one picture and verify your email address.
Lovoo is among best dating sites in France that is available in 15 languages. It has an innovative location-based algorithm and an app radar feature that enables users to successfully find suitable matches. It has its headquarters in Dresden, Sachsen, Germany.
The app has 5 million Monthly Active Users (MAU) and 1.9 million daily active users. It has also been attracting 4700 new global registrations every day.
The last funding round was on 6th July 2020. It has a valuation of $70M at present.
How does Lovoo.com earn Revenue?
It earns 48% of revenue through subscriptions, 24% through in-app purchases, and 28% through ads.
OKCupid is among the best dating sites in France. The app was founded by Chris Coyne, Christian Rudder, Sam Yagan, and Max Krohn. It was founded on January 19, 2004, with headquarters in New York.
Its last funding round was on 17th January 2007, from a Series A round. The app has raised a total funding of $6M over 1 round. Moreover, the app is funded by Great Oaks Venture.
How does OkCupid earn Revenue?
The app is based on an advertisement model.  It sends an email to the users that, "somebody just sent you a message". In order to view that message you have to pay a fixed amount. That's how the app advertises by selling and tracking given data by the users.
It also makes money through subscriptions.
It is a popular and one of the best dating sites in France. The app makes it convenient to meet people in France for chat, fun, and even dating. For the last 6 months, Badoo was the most popular dating app in France, Spain, and Italy.
It was founded by Andrey Andreev in 2006. It has headquarters in Limassol, Cyprus, and London, United Kingdom, with offices in Malta, Russia, and the United States.
The last round of funding was on Jan 1, 2008, from a Series A round. The app has raised $30M.
How does Badoo.com make money?
It makes money by offering subscriptions to its users.
 Conclusion: Best dating sites in France
When it comes to dating, the French have their own rules to play by which differ from other European cultures. This could take some time to get used to for outsiders and cold pose an exciting challenge.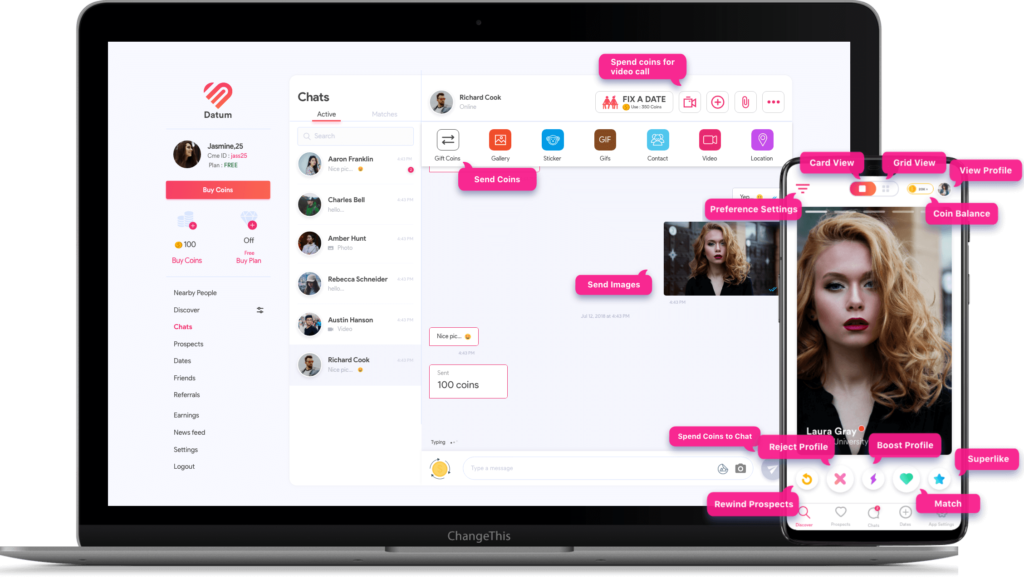 Believe it or not, the French don't prefer date per se, this where dating apps step in. Most believe the French are masters of romance and seduction, the reality is different. Even though the French are confident, they are far less aggressive than some cultures when it comes to dating.
So there it is, entrepreneurs have a wonderful opportunity to launch a dating app that will reap them success. Appscrip has a dating software – Datum that has been designed with the features of the top dating apps in the market.
Rediscover your dating business potential with our customised Online dating software. It offers unique features and will give wings to your online dating business.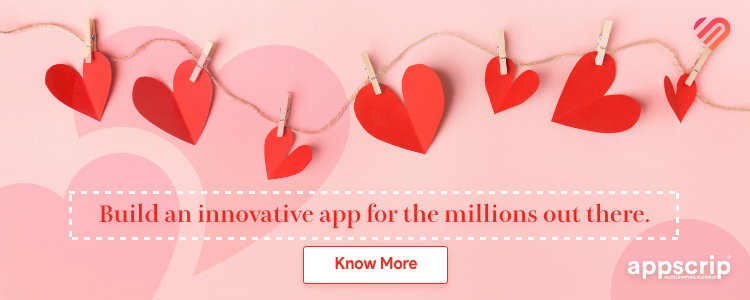 With an Engineering degree and a Diploma in Management under my belt, I worked for 16+ years in the automotive industry with various manufacturers. But my passion for writing was overwhelming, which I turned into a career. I have been writing for more than 10+ years and mostly in the IT domain. I am sure you will find the 300+ published blogs of mine in here informative, exhaustive and interesting.