There are so many Android apps in the Play Store that choosing the best one or for that matter picking the top 10 best tech apps is a hard task.
Reviews can be helpful, but can also be manipulated to a large extent. Hence the most acceptable manner of selecting would be by splitting the apps into different categories and then choose the top apps in each of the groups.
Hence we came up with certain categories and took the top apps out of those, such as camera apps and photo editors, health and fitness apps to improve your wellbeing, finance apps for everyday transactions and security and customization tools to help personalize your phone so that it works perfectly.
Now that is where we really come in as all of us want the best apps for our phones. There are apps that revolutionize functionality or, even go to the extent of offering something so amazing that it is deemed as a must-have app that's got to be downloaded whenever you own a new handset.
Best Tech Apps
Fluent Forever – £8.99 per month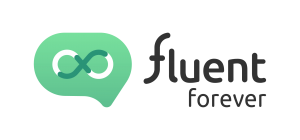 Fluent Forever is a language app that has a serious approach towards tutoring. It might not be easily accessible, but if you're serious about learning a language it will work for you when the other apps aren't helpful.
There are numerous exercises with explainer videos. One core feature is personalized flash cards where you select a card with an image of your choice for each word you learn.
There's pronunciation lessons and focus on words and grammar that could make you fluent forever.
The app supports German, Korean, French, Italian, Russian, Portuguese, and Spanish. There's a two-week free trial period.
Tattoodo

Free + $5.99/£4.59 per month
Nowadays who doesn't have a tattoo, so we too have one as a part of our best tech apps list. Tattoodo is a tattoo search engine, to search through millions of tattoo images based on style, motifs or artists.
You can also follow artists, their latest work, save images to boards, and build up a library of designs.
If you have tattoos that you feel like sharing then add to the app. You can in fact book tattoo appointments and get free consultations.
Pixtica

Free + various subscriptions
Pixtica works to replace your phone's default camera app. Success of camera apps depends on your mobile but Pixtica provides wonderful options. It has a host of features such as plethora of filters, various panorama, a GIF recorder, hyper-lapse, manual controls, and a 'Planet' mode, that warps images into a sphere-like shape using "advanced stereographic projection algorithm".
There are other modes too while shooting images or recording videos and the app is laid out intuitively. Most functions are free, but to unlock higher resolutions and remove watermarks when using filters you need the paid version.
Houzz
Free
Houzz is a perfect Android app for decorating and furnishing homes/offices. The app has numerous sections and a database of 19 million photos based on various styles, rooms and other features to give you decor ideas. The images can also be sketched and shared.
Houzz lets you buy numerous products and materials from within the app.  There's a tool that lets you use augmented reality to check out how a product would look in a room.
Stadia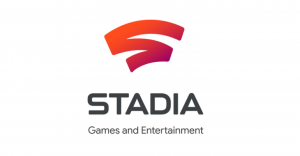 Free
Stadia is Google's foray into gaming, specifically game streaming. It allows you to play AAA console and PC games on a phone screen, a TV, a laptop or a tablet, without high-end hardware usually required to run them. Google's hardware does the heavy lifting and then streams the games over an internet connection.
So that you can seamlessly pick up on one device where you left off on another, and you don't have to wait for games to download or update, make sure to have a fast Wi-Fi connection.
A Google Pixel 4, can give you access to several games that would usually be found on an Xbox One or gaming PC.
Soon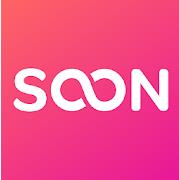 Free
Soon is for keeping track of all the movies and shows you want to watch, the music you want to listen to, the bars and restaurants you want to visit, the books you want to read, and various other things.
Simply tap on the relevant category and type the name of what you want to remember. So all entries gets in with relevant details it can find any, such as address if it's a place or the cast and crew if it's a film.
So build lists and have them all in one place. If you're planning a trip you can also create a list of the things you want to do and then collaborate with other people.
There is also a second screen to mark as 'done' so as not to clutter up the main list, but you can still recheck if you have watched, read or visited places, in case you don't remember. You can also rate your experiences, so you'll have a record of how you enjoyed.
ExpressVPN

15 months for the price of 12
Getting a VPN app on your Android phone opens up loads of opportunities when it comes to streaming.
While traveling a VPN can imitate your IP address and thus allow you to stream your usual Netflix, Disney and HotStar Player content.
And if you're in an office, school or a country that does not stream some entertainment websites, you can now get around those restrictions, too.
ExpressVPN is absolutely easy to use, wealth of servers, connection speeds, watertight security, extra features, brilliant support, etc.
Health Sync
$2.99 / £2.59
Technology helps you track your health and fitness. But these numerous devices and apps don't all talk to each other. Therefore data is spread across a variety of services.
Health Sync lets you sync your data between Google Fit and Samsung Health, or sync with a variety of other services such as Withings, Oura Ring, Fitbit, InBody, Garmin, Polar, and Suunto.
You can choose different services and sync directions for various kinds of data. For example sync your weight from Withings Health Mate to Samsung Health or your sleep info from Oura to Google Fit, and your exercising schedule from Samsung Health to Google Fit. You can sync data to both Google Fit and Samsung Health.
This effectively can cut down the number of apps to view your data. You do get a free trial, and then a one-off purchase.
FibriCheck
Starts at €3.99 per month
FibriCheck works on Android handsets with no additional hardware. Earlier only Apple Watches and the Samsung Galaxy Watch Active 2 had capabilities such as ECG (electrocardiogram) built in.
By placing your finger on your phone's camera, FibriCheck app measures your heart's rhythm and can detect any abnormalities.
You can generate a report and share it with your doctor, or optionally get your measurements reviewed in-app by medical experts (that costs extra).
After a 1-day free trial, you'll have to pay a monthly subscription to use the App. It's not cheap then, but it worth the money to have such access on your smartphone. FibriCheck has been CE-certified and FDA-approved so don't fret.
Fleksy

Free + various IAP
Give Fleksy a try if you are bored of the same old keyboard, so we have it in our best tech apps list. It is stylish and has plenty of customizable themes.
It does the job of being a commendable keyboard and you can type fast with minimal errors, and the autocorrect works well.
It has GIFs, handwriting support, gesture controls, and has stored other Apps which are accessible from within the keyboard.
JotterPad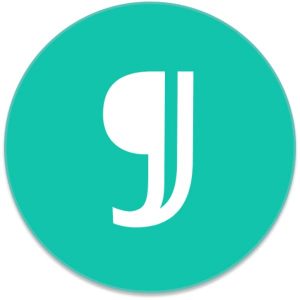 Free + various IAP
JotterPad isn't a new app, rather one that has been regularly updated, ensuring it remains one of the best options for writing on Android.
It has a distraction-free text editor, with plenty of tools and options. There's a word count, cloud storage, a phrase search, dictionary, a dark theme, rhyming options, synonyms, several fonts, and more.
There's stuff hidden behind IAP that costs extra, but it's a one-off payment. If you are writing an essay or novel on JotterPad it's worth every penny.
Otter Voice Notes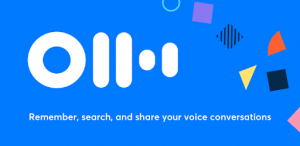 Free + optional subscription
There are several options to record audio but then transcribing is a bother. Not so with Otter Voice Notes. It will automatically transcribe what's spoken using AI, it will recognize your voice so as to differentiate between speakers.
After transcribing you can read it and correct any mistakes manually. The audio is also recorded and stored so that you can listen back whenever required.
Otter will detect keywords so that you can search for a word and the app will discover it from any of your recordings. This is an amazing feature as it enables you to search specific information, even if you've hours of audio.
Microsoft To Do
Free
Microsoft To Do has evolved into a wonderful list-making Android app, hence in our list of best tech apps.
It is now much prettier with full-color customizable backgrounds.
You can group lists, decide whether completed entries should be hidden or displayed, give star for important tasks, and show them on a separate list.
There's also a 'My Day' section, to focus on tasks to be done for the day.
Within each list you can choose to sort by importance, due date, creation date, or alphabetical order.
Expenses: Simple Tracker
Free
Expenses: Simple Tracker is a best tech apps that helps you to track expenses. Tap 'Add Expense' to add an expense, with the amount, the currency, and the date.
You can add additional notes and tags to separate your expenses into different categories.
The main screen of Expenses will give an overview of your expenses sorted by date. You can also see expenses for the current day, the week or the month or filter by tags. So you can see what you've spent on dining if you have tagged those expenses accordingly.
You have to manually enter every expense. Still, it's slick and it's free – so downloading the app won't add to your expenses.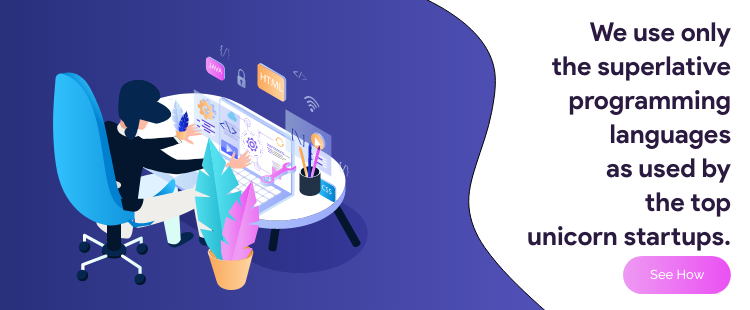 With an Engineering degree and a Diploma in Management under my belt, I worked for 16+ years in the automotive industry with various manufacturers. But my passion for writing was overwhelming, which I turned into a career. I have been writing for more than 10+ years and mostly in the IT domain. I am sure you will find the 300+ published blogs of mine in here informative, exhaustive and interesting.