Smart-phone applications have become an integral part of our lives. Be it shopping, be it monetary transactions or be it booking a vehicle online, apps have formed an ecosystem of their own. The travel aggregator industry has taken over the world with time and as it stands, the need to physically summon a taxi on the road has disappeared with the book taxi online software.
Uber is not just a taxi service, but more than that. Drivers cannot pick up riders from anywhere they wish to. Instead, Uber is a car-for-hire service that relies on smartphone technology to dispatch drivers and manage fees. Also unlike taxi services, Uber drivers do not possess anything out of the ordinary, but soon governments may make rules and change that. The drivers use their personal vehicles to offer discounted fare rides.
Uber's smartphone app takes care of the entire ride-hailing and payment process. Use your credit or debit card to pay right in the app, with no need for cash. You must be 18 years or older to have an Uber account and use the service. In most countries, Uber drivers must be at least 21 years old, have at least one year of licensed driving experience, and drive an acceptable four-door vehicle.
 The summoning happens through applications which can be easily downloaded from the respective app stores.
Book Taxi Online with these applications
The most popular among the taxi booking applications that facilitate travellers and commuters all around the world are as follows:
UBER
Description: Uber ignites opportunities by setting the world in motion. It takes on big problems to help drivers, riders, delivery partners, and eaters get moving in more than 600 cities around the world. At Uber, people from all backgrounds who seek the opportunity to help build a future where everyone and everything can move independently are always welcome. 
USP: Mobile, transportation, logistics, and technology
Also read :

LYFT
Description: Lyft was founded in June 2012 by Logan Green and John Zimmer to improve people's lives with the world's best transportation. Lyft is the fastest growing rideshare company in the U.S. and is available to 95 percent of the US population as well as in Ontario, Canada. Lyft is preferred by drivers and passengers for its respectful and friendly experience, and its commitment to effecting positive change for the future of our cities. Wherever you're headed, count on Lyft for rides in minutes. The Lyft app matches you with local drivers at the tap of a button. Just request and go.
USP: Ridesharing, Carpooling, Transportation, and Community
GETT
Description: Gett's mission is to build a transportation service loved for its quality.  It was built on a simple idea – "if you treat drivers better, they will treat riders better". Fueled by the very best drivers, Gett sets the standard for quality. Available in more than 120 cities worldwide, including London, Moscow and New York, Gett is Europe's largest on-demand car service company by revenues. Gett sells $1bn+ worth of mobility services per year, half of which is generated in NYC and London. It is already used by more than 20,000 companies worldwide, who book and track mobility services in over 6,000 cities and 134 countries. Gett raised more than $700M in total funding, with $300M+ coming from the world's #1 carmaker, The Volkswagen Group. In 2018, Gett officially became a "Unicorn"​, valued at $1.4 billion.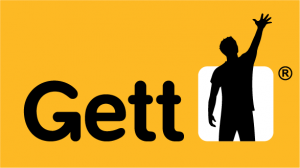 USP: Mobility, Innovation, Big Data, AI artificial intelligence, predictive algorithms, on demand transportation, delivery and logistics, and Autonomous Cars
GRAB
Description: Grab is Southeast Asia's leading super app – providing transportation, logistics and financial services. It aims to solve key problems in the region and improve the lives of millions through technology. Life as a Grabber means succeeding in a culture of passion and innovation. The company is hungry to make a difference, and recognises that good decisions often come from the heart. They are humbled by their communities, and are proud to serve them with honour. 
USP: Technology, Mobile, Logistics, Transportation, Payments, Southeast Asia, and Fintech
CURB
Description: Curb, the mobile ride hailing app from Verifone Taxi Systems, connects you to safe, reliable rides from professional drivers in 65 US cities. Request your ride with the tap of a button, track your driver's arrival and pay your fare seamlessly. By bringing technology to the taxi experience, Curb offers customers choice and convenience whenever they ride.
USP: Transportation Solutions, Mobile Apps, Taxi, Sedan, Software, and Agile Development
Also read :
JUNO
Description: Juno is a fresh approach to ride sharing. By leading with our values and putting drivers first, it will pave the way for better rider experiences. It's refined, responsible, ride sharing.
USP: Ride sharing, logistics, mobile
HAILO
Description: Hailo has merged with Daimler-owned mytaxi to form Europe's largest e-hailing business. We have now rebranded to mytaxi in the UK, Ireland and Spain.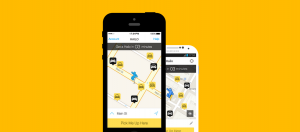 USP: Taxis, Personal Transport, Events, Conferences, Business Travel, Mobile development, Optimization, iOS Development, Efficiency, Android Development and Social Marketing.
OLA
Description: Founded in 2011 by IIT Bombay graduates Bhavish Aggarwal and Ankit Bhati, Ola is India's largest mobility platform and one of the world's largest ride-hailing companies, serving 150+ cities across India, Australia, New Zealand and the United Kingdom. The Ola app offers a range of mobility solutions by connecting customers to drivers and vehicles, enabling convenience and transparency for hundreds of millions of consumers and over 1.5 million driver-partners. 
USP: Ride sharing, Transportation, Electric, Fleet Management, Financial Services, Food and Skilling.
EASY TAXI
Description: Easy is one of the largest urban mobility companies in Latin America. Founded in 2011 in Rio de Janeiro as Easy Taxi, the company has since expanded to nearly all Latam countries, permanently redefining the landscape of transportation. Today, the Easy platform is composed of four key services lines, the affordable EasyGo, the reliable EasyTaxi, the convenient EasyPlus+, and our sophisticated EasyPremium.
USP: On-demand transportation application, ET Pro – on-demand booking interface for SMEs, Easy Corporate – corporate transportation suite, EasyShare – ridesharing solution, and Mobile integrations – book a taxi with Moovit and affiliates.
GOCATCH
Description: Book ahead with Advance Booking – have a car waiting for you when you need it most, day or night, from 30 minutes to 12 months in advance. Conveniently and effortlessly pay with Apple Pay, Google Pay, PayPal or credit/debit card. With GoCatch you can save up to 30% off your Taxi and transport expenses. Access Economy rates with our validated private vehicle fleet and get where you need to go with the largest Taxi fleet in Australia.
USP: Software Development, Taxi Dispatch Software, Geo-location Technology, ride-hailing, Rideshare, Taxi, and Bookings