Buying a home could probably be the biggest purchase a person makes in a lifetime. It takes an insane amount of research to find the right property.

People comb through listings, contact agents, visit properties, compare prices, calculate interest rates, and analyze the future value of making such a huge investment.
---
Just like everything else in life, people take the help of technology when taking this important decision. With a truly useful, well-designed, and feature-rich real estate app, you can tap into this ever-growing, highly profitable market.
Creating a website/app should always begin with a study of the target audience. You need to understand the needs and problems that you can solve.
---
Real estate sites have four sides.
Components in Real Estate
Residential real estate: Single-family homes. Condominiums, co-ops, townhouses, duplexes, triple-deckers, quadplexes, high-value homes, multi-generational, and vacation homes.
Commercial real estate: Shopping centers and strip malls, medical and educational buildings, hotels, and offices.
Industrial real estate: Manufacturing buildings and property, as well as warehouses.
Land includes vacant land, working farms, and ranches. The vacant land includes undeveloped, early development or reuse, subdivision, and site assembly.
Must Read | Real Estate, Renting, and Leasing in the USA | Complete Analysis
Top Features For Your Real Estate App
Based on the needs of all four user groups, it is safe to say that a modern real estate site must have at least four functions in order to become successful.
# 1 Listing System
A great real estate app needs lots of listings. Without choice, the user will uninstall your app faster than he installs it.
Where do you find such volumes of data?
Zillow and Trulia use every source of data they've managed to find. Since they were aimed at the US market, companies mainly access the data of:
National Association of Realtors (NAR)
Multiple Listing Service (MLS)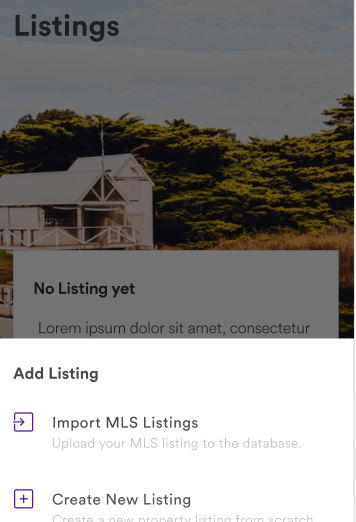 Import Data from MLS Listings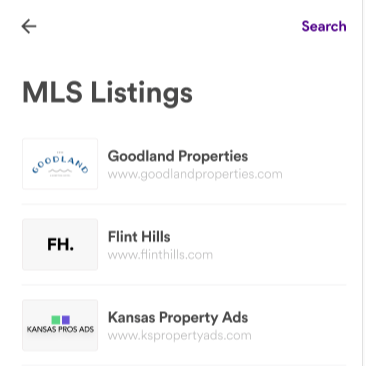 You can fill up the listings using the following sources:
For Sale By Owner (FSBO) properties.
3rd party vendors.
APIs from Zillow and Trulia.
Manual uploading of listings data by sellers and agents.
Advanced listings search with Google Maps integration.
Content Management System.

# 2 Property Search
Even if you have the greatest listings database, it would have little value without a convenient and robust search. Home.ly offers a very sophisticated search functionality that can be divided into two categories:
Users can start searching by entering their area name and continue with a map search:
You can circle the area with your finger and indulge in a super-intuitive map search that shows properties by their location on the map, moving along as the user navigates the map.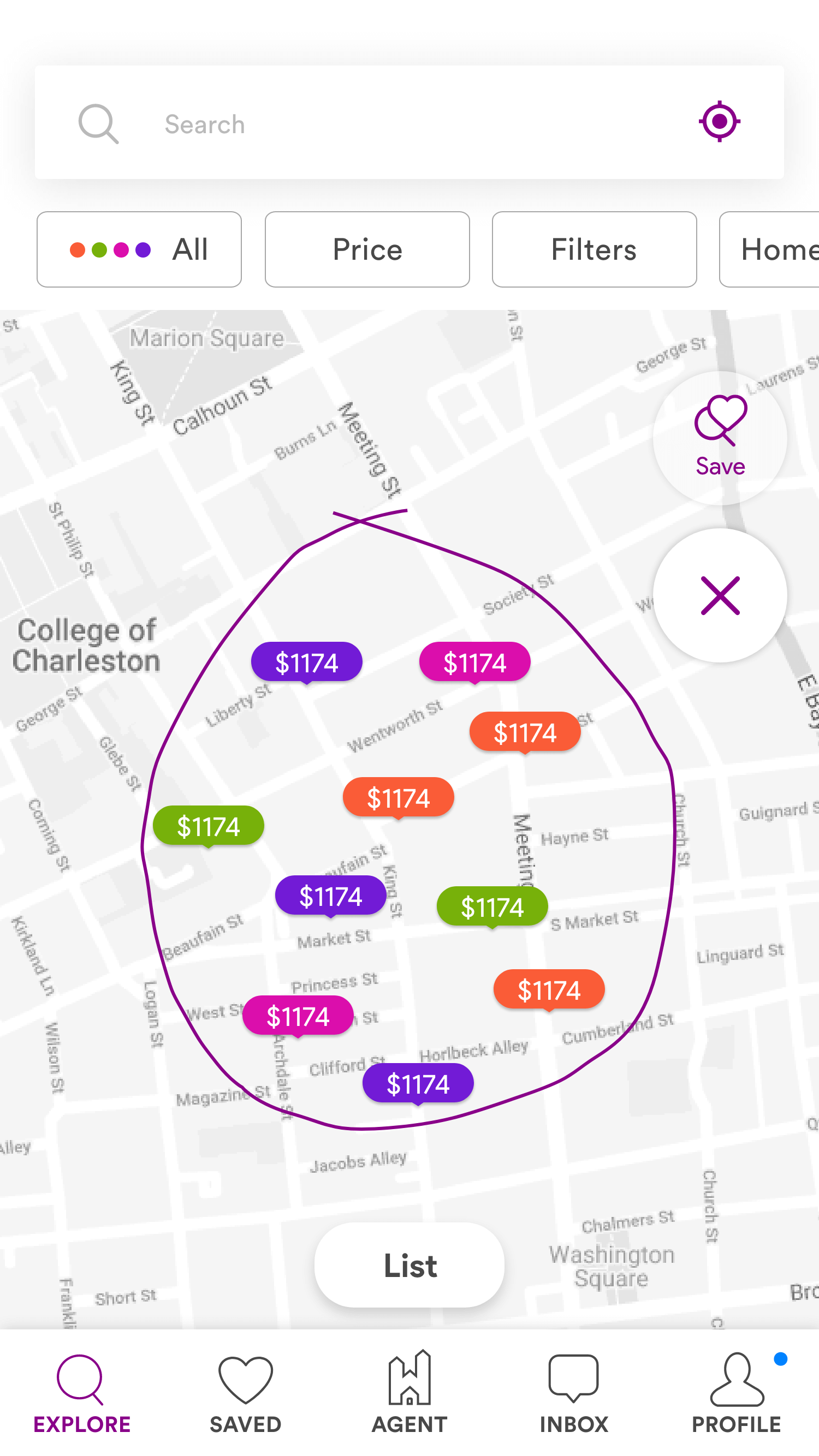 Neighborhood information plays a big role in a real estate app, especially now as home-buyers are paying more attention to the community they plan to live in.
Home.ly app provides detailed neighborhood information. As soon as a user has chosen a house, they can check the availability of schools and stores, and other local information.
In addition to this, buyers can use a multitude of filters to narrow down their search:
Listings type
Price
Home type
Number of beds
Other – number of baths, square feet, lot size, year built, keywords, etc.
Display the search results with as much information as possible:
Use the Save button to save searches. This is a good feature as you can revisit these results and see whether there is any update to them or changes to the price.
# 3 View Property
A great real estate app must help users make as close an assessment as they can by viewing the property in-app before they actually go down to visit in person.
Click several high-quality photographs of the property from various angles.
Include:
Features like the 3D view to get a realistic look of the property.
Features like augmented reality to show how an old home could look after renovations.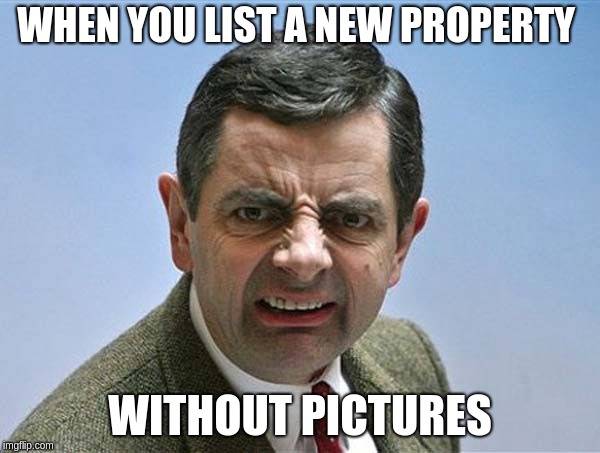 Use virtual reality to show how new development would look after the roads, landscaping, and surrounding homes are all built.
Take a look at the screen from Real Estate mobile App Home.ly. It has an extensive feature list.

# 4 Push Notifications
Another crucial element of your app is push notifications. They increase the number of time users spend on your app by constantly reminding them to check the app. You will have to decide what specific events will trigger notifications. These can be:
Changes in prices
New listings appearing in the area of interest
Messages
Property & profile alerts
Most likely, the more alert types you include, the more times users will visit the app which will increase the average amount of time a user spends on the app, and other important indicators.
Don't overdo the notifications. Let users decide themselves what types of notifications they wish to receive.
Here are some typical cases when you can send push notifications and users will likely open them:
When the price of the property they've saved or looked through dropped.
When a new house appears in the district or street where they've searched before.
Alerts for other property updates.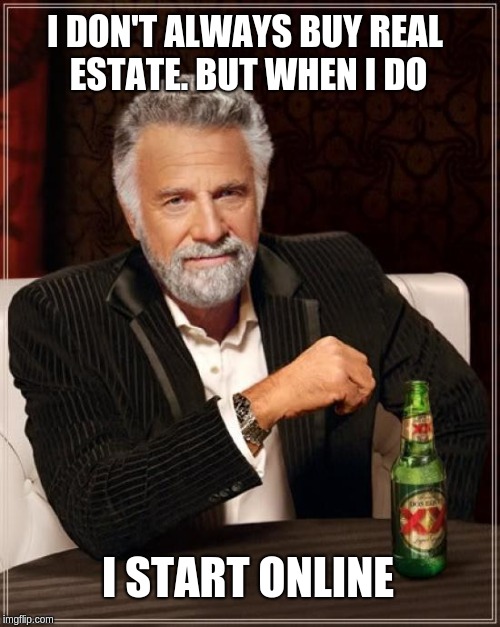 Also Read | Augmented Reality Is Altering The Real Estate Landscape

Tech Stack For Home.ly | Real Estate Mobile App Development
Here is the complete Tech stack for the Home.ly app | Zillow Clone | Trulia Clone
Interesting Read | Why Are Real Estate Brokers Flocking On Mobile Apps
---