What if we told you there's a simple way you can increase your sales, reinforce your client base, and give your brand a boost? It's all possible by building a mobile E-commerce app for your online store. Today, mobile ecommerce apps are taking over the market, gaining many users and racking up considerable profits. And for good reason.
Electronic commerce is the advanced business model that is supported via the internet through a website or mobile app.
Mobile E-Commerce App – But Why?

Key Features of Mobile E-Commerce App

Payment Gateway
It is an interface or outlet to your payment system. A digital gateway can be the screens and buttons of an online shopping cart that accepts input payment information. An analog gateway is a physical credit card reader.
A payment gateway is important because it provides a secure path from the customer to your payment system. It does this by encrypting the data and handling the connection to the payment processor.
Without a gateway, your credit card numbers and banking information would be at risk. Or you would need to build your own security systems (which is a lot of work).
A payment gateway can be an embedded form or secure SDK that a framework lets you drop into your application. For example, the Pay with PayPal button, or your checkout flow pages on your website. Those elements are the gateway that secure and transmit payment data to the payment processor.
What is a Payment Processor?
This part of the payment system executes actual transactions. The processor sends an authorization request to the issuing entity (customer's bank/credit card) with the transaction details. It then receives an authorization response whether the transaction was approved or denied.
If approved, the funds are later transferred when the day's batch of transactions clears.
What is a Payment Marketplace?
It's a platform for connecting buyers to multiple sellers. Amazon is a good example, where some products are sold by Amazon, but many products are also sold by other businesses and independent sellers.
A payment marketplace enables sellers to place their products on a platform alongside other vendors. A customer can buy from multiple sellers, and the funds are then split and transferred. The marketplace itself will take a cut of the transaction.
Uber and Airbnb are other good examples. Uber has many drivers (sellers) on their platform, who each need to be paid separately by riders (buyers). Airbnb lists properties of many hosts (sellers) to the guests (buyers).
Must Read | Social Commerce | The Trending Commerce
Standalone Mobile Point of Sale Solutions
If you have a cash register, then a standalone mobile payment processor is likely the best solution for you. For brick and mortar locations these platforms offer the necessary tools.
These options below provide out-of-the-box mobile apps. They include

Point of sale

Credit card readers

Inventory management
The platforms allow some customization of the colors, products, and receipts to your store and brand. Square is the leader here.
Square
Intuit QuickBooks Payments
PayPal Here
Amazon Local Register
PayAnywhere
ShopKeepLevelUp
Analytics for Mobile E-Commerce App
The web has obsessed over sales funnels and it's just as important to track and optimize on mobile. Your app will have some sort of checkout flow, and it's important to understand how users are navigating your app. They'll help identify any hurdles that are hindering your audience from buying.
Google Analytics on the web & Google Mobile Analytics is THE most powerful tools a business can have. Flurry and MixPanel are two other very good and well-adopted solutions.
Google Mobile Analytics
Flurry Analytics
Parse Analytics
MixPanel
Localytics
Adobe Analytics
Leanplum
Crittercism
Kissmetrics
Check Out | The Social E-Commerce Industry & Social Shopping Apps
App Store Optimization
The App Store is still the wild west of search. Organic discovery and search are difficult if you're not on a Featured or Top List chart from the App Store or Google Play.
These tools will give you insight into how your app is ranking in the stores. They reveal keyword popularity and competitor analysis. Then you can tailor the correct titles, descriptions, and keywords for your app. App Annie also publishes lots of insightful market data and periodic industry trend reports.
App Annie

https://www.appannie.com/

Sensor Tower
App Codes
Keyword Tool for the App Store

http://keywordtool.io/app-store
---

"The most eye opening proof is that consumers now spend more time with online retail on mobile devices than desktop and laptop PCs. Further, global mobile internet users have surpassed desktop internet users, this year."

---
 More Tools
Credit card photo scanner
Mobile A/B Testing
Mobile UI Components
Analysis of leading e-commerce apps
Idea to App Workbook
App Store Submission Checklist
Read | Will Live Video eCommerce Shut Brick & Mortar Stores?
3 Best Mobile E-Commerce Apps
Goat
This is a big name in the eCommerce marketplace app where you can safely buy and sell sneakers. The app has free and secure verification services on every purchase in order to make sure the sneakers bought are authentic and matching the description in the app.
Sellers within the app are a trustworthy sources of undisputed quality with verified photos. Buyers get sneakers that are previously inspected for their genuineness. You can set a price and see the trending price paid by all the buyers which boosts your sales process.
What makes Goat special is that it offers prepaid, pre-addressed labels to facilitate easy shipping.
Get Your Goat Clone App Software
2. Wish
This is a fascinating app with specially discounted price products to attract more buyers. Its pricing is kept 60-90% of its retail price. What makes Wish a sophisticated eCommerce app is its integration of artificial intelligence that aids users in finding products they seek and love, ruling out all the unnecessary options.
Due to its intelligent learning capabilities, the more you use Wish the more it gets used to recommendation you products.
Additionally, you can get a chance to add to savings and earn more reward points to redeem coupons.
Get Your Wish Clone App solution
3. Canopy
Canopy is well-maintained by its community of users who help you discover products on Amazon via most relevant product recommendations.
You can choose a shopping category and brands or discover items of gift matching your personality. The app allows you to follow your favorite brands and categories, save interesting products to your profile and build a personal connections.
Get Your Own Canopy Clone App Solution
---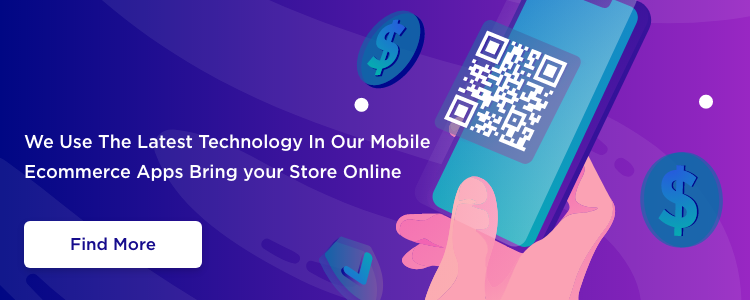 ---