The success of most businesses are subjective to the region where they are launched.
The Dutch market is pretty specific regarding the kind of business that can be successful in that region. Firstly entrepreneurs have to take into consideration that it's an expensive country, hence the initial investment could soar. Based on our findings we share with you here a list of business ideas in Netherlands worth your money.
We know that launching a business in any part of the world has its own pros and cons. But in comparison, setting up one in Netherlands is not too challenging.  It is quite straightforward to start a business here.
The Netherlands is a friendly and amiable country to start a business as it takes just three to five days to complete all necessary procedures. And it is an economical proven region to launch your business as it is ranked the 5th most competitive economy in the world. In fact you can do this even as you reside in any part of the world.
In the 2021 ranking published by US News, Netherlands was ranked the 10th best country in the world, dropping one place from last year while beating Denmark, Singapore, and Spain. In 2020, the Netherlands was ranked 41st for ease of doing business.
The ability to maintain a high position when it comes to sustainability are several factors related to the business climate such as its advanced business infrastructure, strategic location, attractive tax environment, unheard of labor disputes or strikes, and a stable economy.
Business Ideas In Netherlands
1. Online Business
As mentioned earlier the Netherlands is quite an expensive country and launching a business could be a pricey affair. For example, the rental cost there is enormously high. Therefore it is advisable to begin the business in such a manner that you curtail your expenses initially. Going online is a good idea and it is becomes easy to scale with almost no costs involved.
Tourism is something you can start online, with 16 million visitors that Netherlands attract each year, it's a great opportunity. Your clients could be in any part of the world.
There are umpteen number of social media platforms that people use to conduct a sale. Even large corporations have taken this route. Sales can be made through ads on Meta (Facebook), WhatsApp, Instagram and others.
You can set up an online store to sell whatever you want such as clothes, electronic gadgets, souvenirs or even services. The best advantage about this business is that location is not a constraint.
Costs for starting a business is low and all you need is a laptop, or even a second-hand computer will do. If you are running out of ideas, no worry, there are plenty of courses online. In fact you don't even have to pay for knowledge, most information is available online.
2. Healthy Vending Machines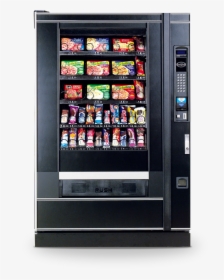 The pandemic brought health into focus for most people. Sitting at home during the extended lockdown and due to work-from-home options people into a sedentary phase. Lots of lifestyle diseases and obesity has set in for the masses. Hence now people are searching for healthy solutions and want to know how to change things around.
In countries where the quality of life is good and basic requirements are met on a regular basis now focus is on the quality of their lives.
In Netherlands people are crazy about health. Most people care about their well-being, exercising regularly, eating healthily, doing yoga and meditating. Vending Machines for healthy food is a great business idea. You can put up super foods, water with electrolytes, and healthy snacks in it. But this certainly counts for healthy investment to the tune of $30000 to start with.
Amsterdam counts itself as a follower of vegan principles. There are plenty of vegan restaurants too, so putting some vegan snacks in your vending machine is a good business idea.
3. Bicycle Repair
There are close to 800000 bicycles in Amsterdam itself, and we know that the Dutch are pretty health conscious. Hence cycling is an activity that is taken seriously. That means they need someone to repair, maintain and service all these cycles on a regular basis. There are mobile bicycle repair services which is a good idea too.
But launching a cycle repair facility in the city center may not be a wise decision considering the costs. It is a good idea to start off in the suburbs as it would reduce you initial investment and business could be brisk in such regions.
There are many options when it comes to bike-related domains. You could look at bike rentals, import, export, customization, sale of bicycle gear, etc. You could also offer bikes to students free of cost, and then you could place ads on them. Now these spaces for ads can be rented out to businesses for advertisement purpose.
4. Social Media Agency
Nowadays everyone wants to be a star online. Remember it is imperative to promote your business online. Anyone with a business should look at the social media in all seriousness. It is advisable to have an Instagram account, a Facebook profile and learn how to optimize a website. You can in fact learn all this online.
But having a good knack on how to make yourself and your business visible on the social media will pay great dividends. Over and above you can learn all this online via Youtube as well. There are many videos and professional blogs to help you master the social media.
After you have learnt the basics, you could approach businesses that need help with their social media. Search local businesses online, such as restaurants, travel agencies, grocery shops, bike-shops, bookshops, etc. and begin helping few of them freely. After you have created a portfolio and learnt the basics, you can begin charging for your services.
Keep on the lookout for clients and if you are doing well you can hire someone to work for you. Your business can sale quickly as there is still a lot of space for everyone. If you look at certain websites and their social handles we would be appalled. You don't need overtly professional, just make it better than how it is now.
5. Copywriting Agency
A passion for writing can help you reap rich rewards. In Netherlands people pay at least 30 euros for an article that may take 2 hours to write. Maybe it's not much of an income for someone living in the Netherlands. But if you hire someone living in some other country and ask them to do the same work – it would cost you much less. Something like arbitrage. 
And this is possible only online. You could hire the services of someone who is in another country to do copywriting for you. While you would charge your client at the charges that prevail in your region.
Also if you are in the know regarding branding and SEO you can write blogs and articles that are paid at a much higher rate.
There are several other domains where you could do the same. That is hire services of people who are in another country or region to do the work that is available at your location. This would include works such as designing, web development, graphic design, research, copywriting, etc.
There are also sites where you can find freelancers from all over the world with the skills you need.
6. Construction Business
If you are multi-talented and a handy guy, you just start something that you already know. It doesn't really matter if you have no experience with construction. In that case you could start with painting. It's pretty much easier and it's well paid as business ideas in Netherlands.
You can easily scale in this business by employing a few people. But first, work for someone for a few weeks and learn the basics, then you can start with your own business. Companies don't usually hire individuals to take up painting to their buildings.
So you must start your own company. Or you could also work for someone as a freelancer.
7. Food Truck
Food trucks are getting popular nowadays as it cuts out a lot of overheads. In fact in Amsterdam there is even a festival dedicated to food trucks called Rollende Keukens. But remember, if you would like to start a food truck business you would have to apply for a license much earlier. I mean literally a year earlier.
The municipality plans where they can allow food trucks to operate in the city judiciously. So there are limited number of licenses that are allotted for very specific locations. It is not possible for you to just find a spot and begin your food truck business.
The mobile food truck business has to be taken seriously as it involves sourcing good ingredients and having an able chef. But if you could do the cooking it would further reduce your financial burden. As your business improves you can hire a cook. This business ideas in Netherlands is profitable, but it demands dedication and hard work.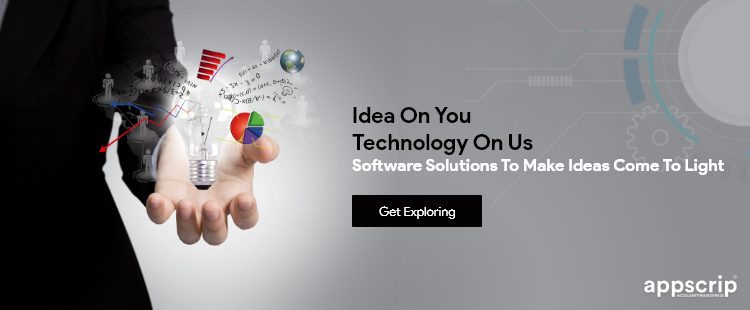 With an Engineering degree and a Diploma in Management under my belt, I worked for 16+ years in the automobile industry with various manufacturers in various capacities. But my passion for writing was overwhelming, hence I turned that into a career. I have been writing for more than 10+ years on various domains including the IT industry. I am sure you will find the 200+ published blogs of mine in here informative, exhaustive and interesting.