A lot of companies have been making a beeline to consider investments in Ireland lately.
There are two main reasons for this development, the rich ecosystem that Ireland offers and a multinational environment. The hunger for success in the early stages are evident among most businesses.
Entrepreneurs in Ireland are doing their best to shift away from generic businesses and are focusing on technological innovations. Irish startups have never been this positive, innovative and persuasive lately.
We bring you here the top business opportunities in Ireland. In 2021 Ireland exported nearly $190 billion worth goods. This is 37% higher compared to 2018 and a 3.3% rise from 2020. Pharmaceuticals, organic chemicals, and medical devices are the three main export groups.
Recent transformation in the business landscape point towards technologically advanced domains. Most entrepreneurs are aiming to inculcate Blockchain, Artificial Intelligence, Virtual Reality, Augmented Reality, Internet of Things and Photonics to expand the business horizon.
Of the top 10 companies that figure on the Forbes' list of The World's Most Innovative Companies (2018), 6 have operations in Ireland. This reveals the success of Ireland's economy in attracting investments from a wide range of sectors.
Before we discuss the top business opportunities in Ireland, let us fathom why Ireland is a preferred location to set up a business.
Top Business Opportunities In Ireland
One of the biggest benefits that Ireland presents is an English speaking population. And it has strong transportation links, an analogous regulatory and legal framework to that of the UK. Ireland consists of an urbane consumer market, an open economy and sensible perception of the quality of British goods and services.
World Bank reports Ireland as among the top 17 countries for ease of setting up a business. The GDP growth in 2018 was 5.1% which was among the best performing GDP growth rates in the European Union.
Business opportunities exist across sectors such as construction, Food & Drinks, agri-based tech, life sciences, ICT, and Energy. These sectors are having a healthy run in the Irish economy and promises firms exponential growth in the coming years. So let's get to the top business opportunities in Ireland.
1. Construction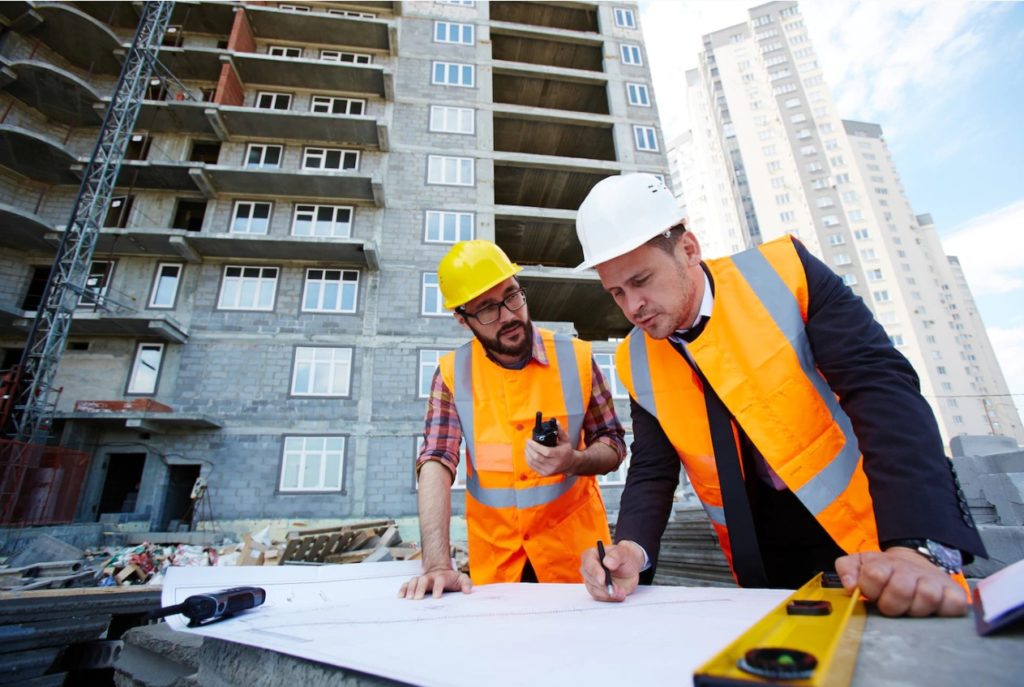 Real estate is also booming in Ireland. The value of the construction industry is predicted to rise to $26.5 billion in 2022. The construction segment is driven by needs of residential accommodation, additional housing, transport infrastructure and commercial markets.
There is also demand for new educational institutions, social service setups and modern office accommodation. Professional with expertise in this sector or those with experience in construction-related business activity, can consider foraying into this field. If your budget limited, you can put up a real estate agency.
The construction industry presents opportunities for other industries that supply products such as:
Aluminum, glass, stone, and steel.
Building (cement) blocks, bricks and plaster.
Hand tools, nails, bolts.
Plants and Prefabricated structure.
Iron and Steel structures.
Electrical, Lighting fixtures and Air Conditioning equipment.
The Irish government set a National Development Plan and has earmarked $125 billion to improve the national infrastructure this decade. By 2040 75% of the funds will go towards the planned population growth outside Dublin and 25% towards the future housing within or near existing townships.
By 2040 1 million people are estimated to co-exist in Ireland.
2. Food & Beverage Exports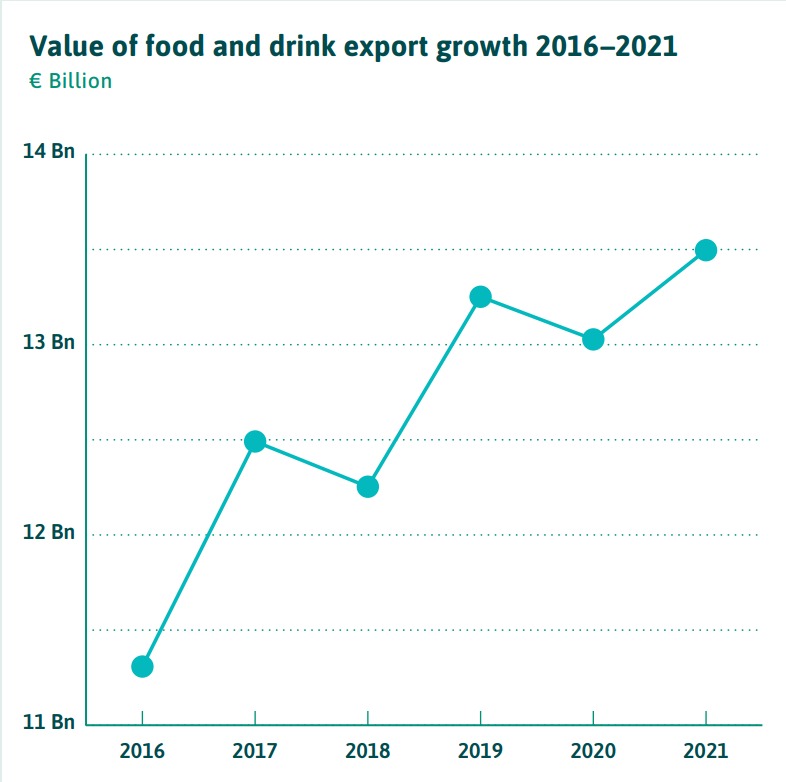 The food and drink sector dominates Ireland's economy. It is a leading industry in Ireland that is competitive and urbane. Food and beverage marks the highest revenue share of export for Ireland. Food and beverage account for 9% of Ireland's GVA. 86% of the Food & Drink export worldwide has been captured by Ireland and 14% by rest of the world.
Irish heavily promote the products produced locally. To have a successful food and drink business in Ireland, identify your USP and ensure to have a good word of mouth around town.
Food services such as pizzas, Asian takeaways, Smoothies, fast-food, Juice Bars, and coffee shops have huge business potential in the flourishing economy of Ireland.
3. ICT (Information and Communication Technology)
Ireland is the world's second largest exporter of computer and IT services with a total of $62 billion annually. Global giants such as IBM, Intel, Microsoft, and Apple have been conducting operations for year now.
This presents opportunities to other companies based in other countries to supply products related to:
Cyber Security
FinTech
Smart cities
Health care / E-health
Specialist IT services and Software
4. Life Sciences
Ireland exports $52 billion of Life Science products annually comprising of products such as pharmaceuticals, medical devices, and bio-oriented. This domain employs around 50,000 people directly. Ireland has been home to innovative startups and multinationals.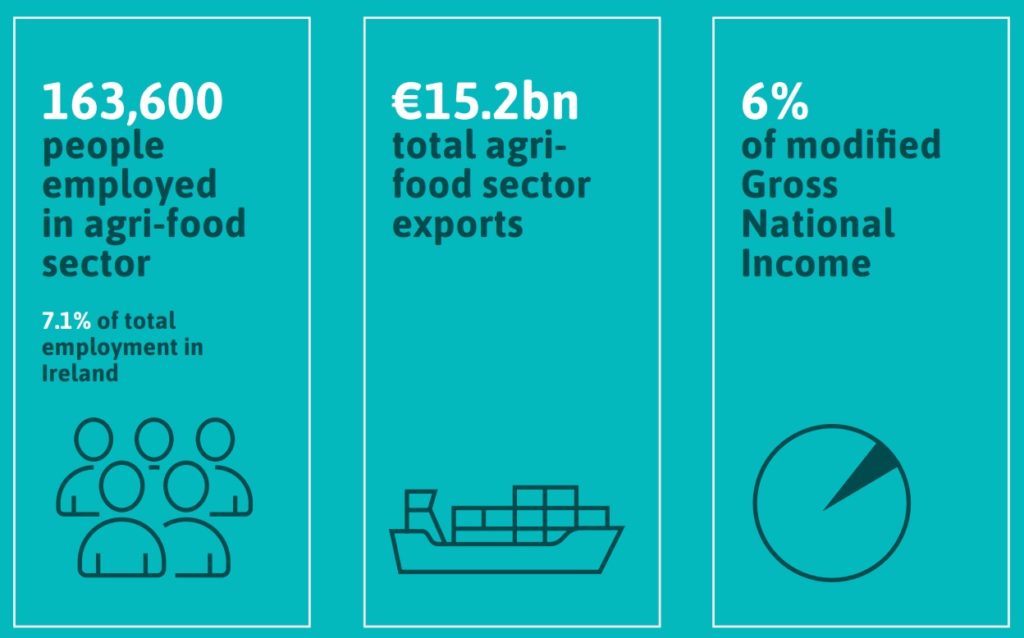 This presents opportunities for other countries to supply the following products:
Medicines for therapeutic processes
Medical instruments and appliances
Orthopedic products and artificial body parts
Hearing Aids
5. Cleaning Services
Cleaning services world over is booming post the pandemic. The Cleaning industry in Ireland generates millions annually. We can divide the cleaning industry into 2: (1) Domestic Cleaning and (2) Commercial Cleaning. Domestic Cleaning comprises of residential maid service, carpet washing, janitor services, floor cleaning and commercial cleaning.
This industry is recession proof and profitable if entrepreneurs can put their head-down and inculcate technology. The cleaning industry comprises of niche markets.
Entrepreneurs can also look to buying franchise from firms such as National Cleaners, PuriFry, Cleaning Doctor, Chem-Dry Ireland, etc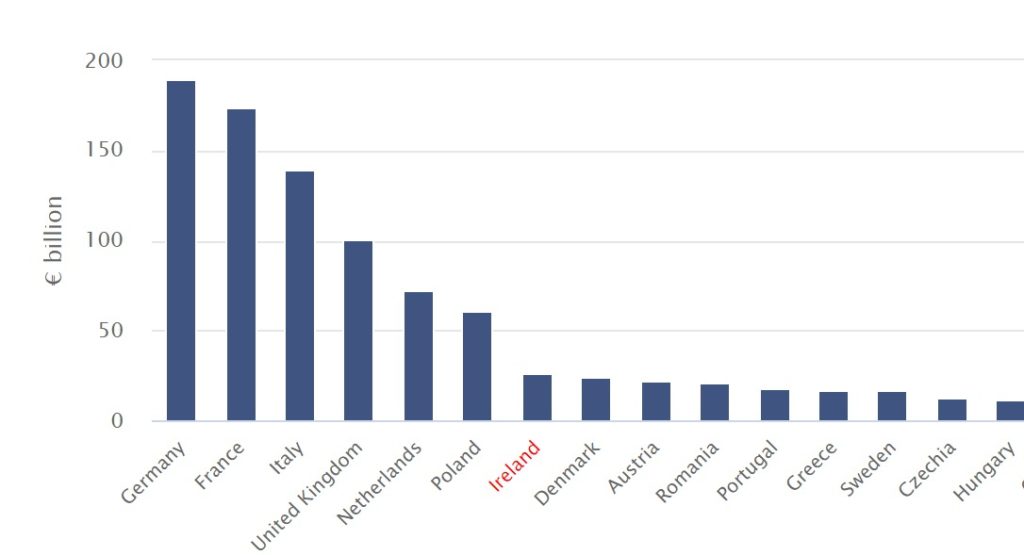 6. Athletics
Sports is a pretty profitable industry in Ireland hence it is a sector worth considering doing business in Ireland. The Irish love athletics, soccer, and cricket. Athletics is a sector worth considering for retired sports persons and entrepreneurs having interests in sports.
The Irish love to spend their leisure watching sports, relax or meet up with folks at a bar. And there are millions fighting obesity and spending a fortune on gyms.
Recent data shows huge profits for businesses that are into sports activities, adventure sports, and fitness-related business ventures. Entrepreneurs can also look for partnerships with firms such as Acumen Sports, Children's Fitness Center, Curves, My Gym, etc.
7. E-Commerce
Brick and Mortar stores are turning obsolete in Ireland. People are having lesser time to invest of physical activities like shopping or buying stuff. Therefore more number of people are taking up to online purchase or ecommerce. If you have the necessary skills and a good USP for selling your products online then you strongly consider doing business online.
More number of people in Ireland have taken up to buying products online. Online marketplaces are dominating brick and mortar retail stores, even though an omni-channel strategy is considered the best. If you are looking to sell a unique product or service, begin an online store is a business proposition worth considering in Ireland.
8. Clothing
The clothing industry is one of the best indicators of a flourishing business environment. The clothing industry will never go out of business in any part of the world as getting dressed is the best feel good factor for us humans. As far as Ireland goes, the clothing industry is growing immensely.
A Fashion Boutique has the potential to be a profitable business venture. Your experience in the clothing industry does not count as there are plenty of options in this field.
Conclusion: Business Opportunities In Ireland
Ireland is an island nation located in the northwest of Europe, famous for the copious folklore it holds and a vivid scenic landscape. In the recent past the country has witnessed a shift from agri-based industries to a service-driven economy.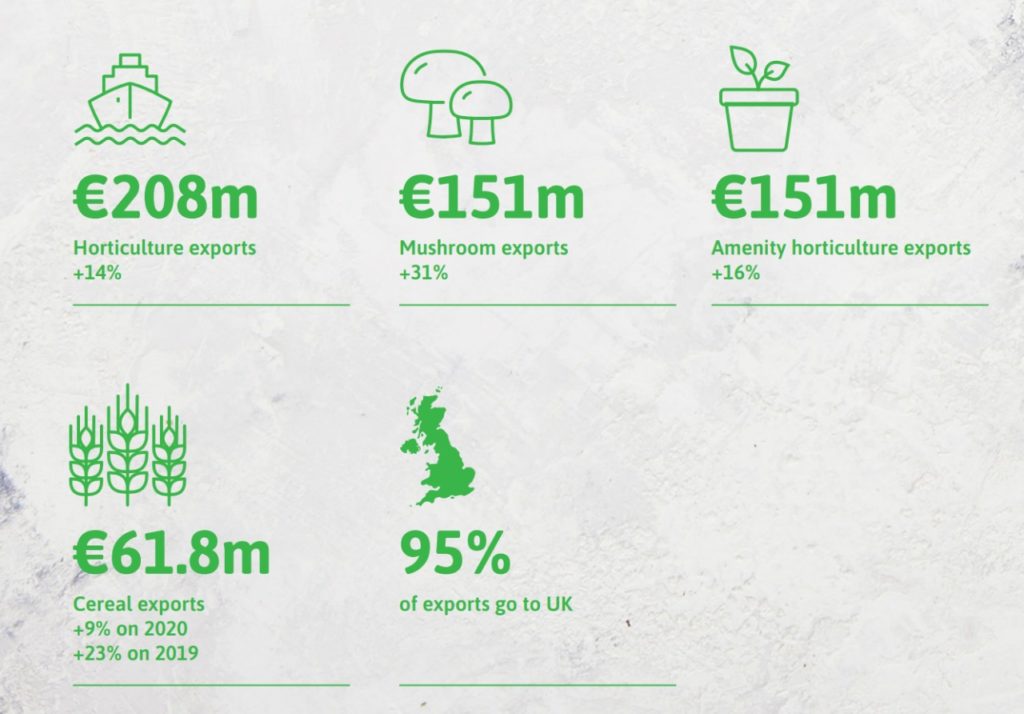 The major contributors to the GDP are sectors such as services, IT industry and tourism. Ireland's chief exports are food products consisting of potatoes, beef, and lamb, minerals: lead and zinc, pharmaceuticals and machinery.
Following are the advantages of setting up a business in Ireland:
Ireland is a member of the European Union, therefore firms in Ireland have free access to the EU markets.
Corporate tax in Ireland stands competitively at 12.5%.
33% of the population is below the age of 25. The workforce comprises of young, educated and skilled inhabitants ideal for anyone setting up a business.
Ireland has a low-bureaucracy situation that is helpful to entrepreneurs.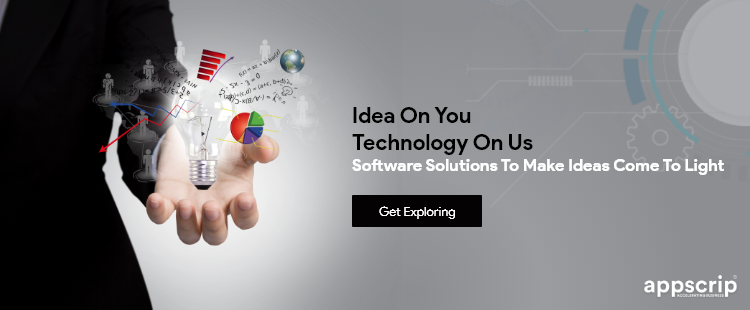 With an Engineering degree and a Diploma in Management under my belt, I worked for 16+ years in the automotive industry with various manufacturers. But my passion for writing was overwhelming, which I turned into a career. I have been writing for more than 10+ years and mostly in the IT domain. I am sure you will find the 300+ published blogs of mine in here informative, exhaustive and interesting.