Walk into any Gulf home, and you will be welcomed with a strong, woody and musky scent. This aromatic scent is of oud, the fragrance that holds a special place in Gulf traditions.
---
Oud: All You Need To Know
Oud is one of the most expensive raw fragrance ingredients i.e. extracted from the fungus-infected heartwood of the agar tree.
Agar tree (Aquilaria) is a rare tree found only in the dense forests of Southeast Asia, India, and Bangladesh.
It is believed that for every ten trees in the wild, only one has an infected heartwood.
'Liquid Gold' of Gulf
Since the value of oud is estimated as one and a half times the value of gold, it is often referred to as 'liquid gold' in the Middle East. 
A 3-gram bottle of oud oil is sold for USD 300 or more.
Why Expensive?
Oud is costly because it is rare. A tree can take up to 40 years to harvest a good amount of oud.
With 70kg of wood only 20ml of pure oud oil is produced.
Also, the extraction of oud oil from the tree requires precision and knowledge. It is a complex and labor-intensive process that adds to its high-price.
Sometimes a kilo of oud can be as expensive as a kilo of gold, It depends on the rarity of the tree it is cut from: Siraj Hassan Gawai, branch manager at Arabian Oud, Dubai.
Do It Like Arabs
Oud has a long heritage of use in the Middle East.
For thousands of years, it has been used by the Arabs in the form of wooden chips, incense, body oils, and attar (perfumes).
It is also used as a gift in social occasions like weddings and engagements.
During Eid, Ramadan, and other celebrations Arabs burn oud wooden chips in a mabkharah (incense burner) and let its fragrance fill their houses. 
Burning oud is an age-old tradition which is synonymous with hospitality. 
Consumption 
Arabs are so obsessed with the musky scent of oud that 60% of oud fragrances produced by the Gulf market is alone consumed by Saudi Arabia.
People in the Gulf use two-thirds of oud produced in the world.
Oud is not just a fragrance, It's an entire culture.
Why Arabs Love Oud?
Oud holds great importance in the Gulf not only due to its unique and long-lasting fragrance but also due to its mention in the hadith (book of Islamic teaching).
Muslims believe that oud helps to connect their aspirations with the god faster and make wishes come true.
In Islamic culture, oud is also used as a symbol of love. 

Benefits of Oud: Therapeutic and Medicinal to Spiritual
The other reason why Arabs value oud is because of its health benefits.
Oud In Perfumery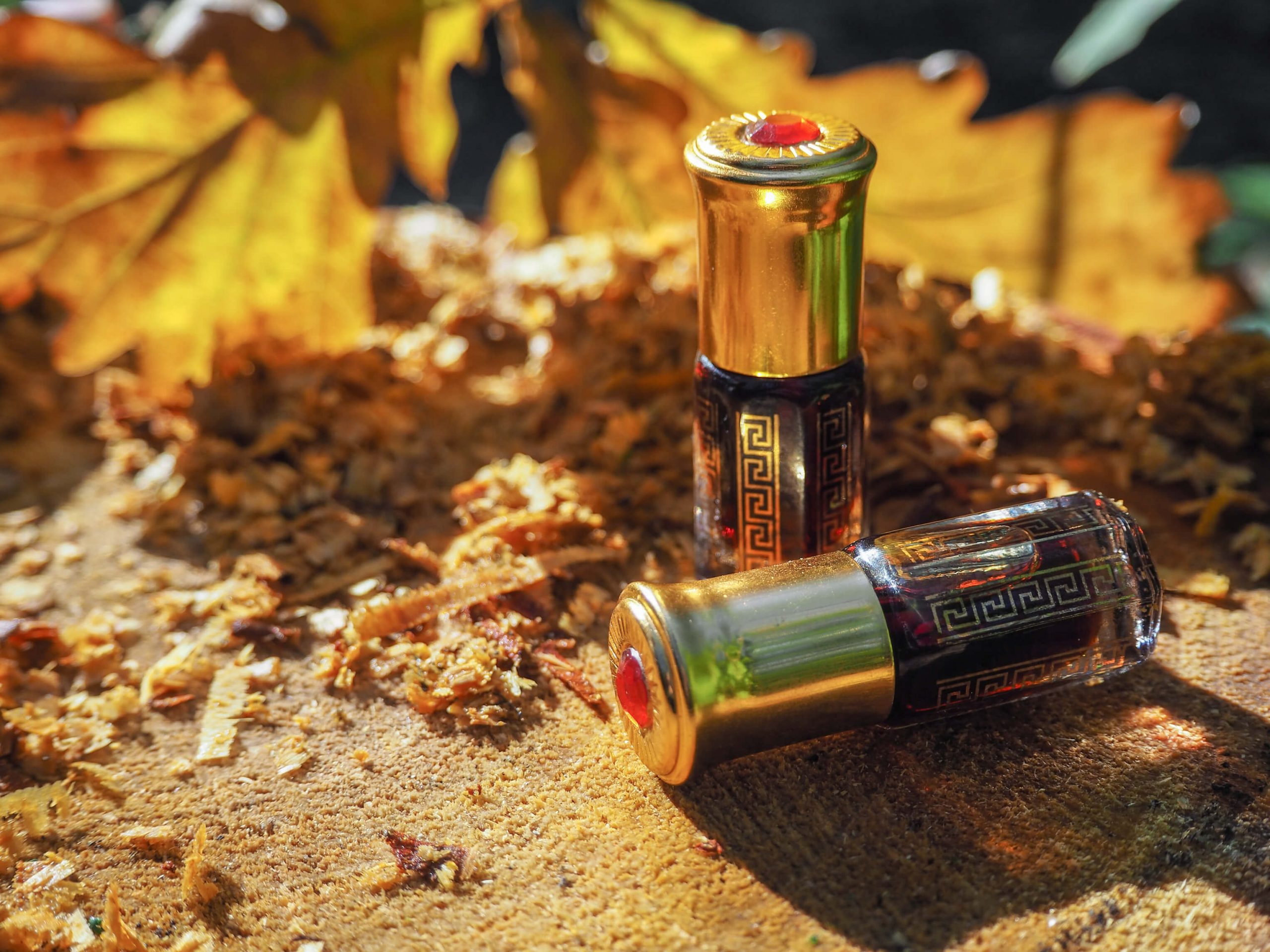 Oud has taken the fragrance world by storm, with almost every single fragrance company using it to create exotic perfumes.
Earlier oud was only limited to the middle east but today Christian Dior to Tom Ford and Giorgio Armani all are adding an oud note to their collections.
According to a perfumer at Ajmal Perfumes,
In a world full of scents that are either floral or fresh, oud brings a totally different flavor that is woody and earthy
ALSO READ: Hijab Fashion Online Store | Cover Up in Chic Ways
5 Must-Try

Oud

Perfumes
Oud, the cherished fragrance of the Middle East is believed to have the power to evoke emotions and lift spirits. Here we have listed some oud fragrances that you can buy online.
1.

Atkinsons:

The Other Side of Oud
2.

Creed:

Royal Oud
 3.
Cartier's

Oud & Menthe
4. Prada: Miracle of the Rose
 5.
Frederic

Malle's The Night
Buy Oud Online 
Oud is a rare commodity that was not easily available a decade ago. But e-commerce made its reach and access easier.
If you want to buy oud online, 'Oud Wood Vietnam' is the site for you. Oud chips, incense, perfumes, oils, bracelets everything made of oud is available here.
Amazon, one of the largest e-commerce retailers, has also included oud perfumes and woodchips in its product range.
If you have a passion for oud perfumes, then Arabian Oud is the place where you should look for it. It is one of the largest fragrance manufacturer and oud perfumes retailers around the world. 
ALSO READ: Fashion Accessories Online Shop | Go Forth And Be Fabulous
The annual Oud market gleans around $6 billion
The number of European and Western brands using oud as a base for their perfumes is rapidly increasing.
The world's most valuable wood is finally being valued across the world.
---