The advent of Digital Transport (as it is dubbed), incepted with the launch of a flurry of mobile apps for transportation and logistics.
Mobility-as-a-Service (MaaS) and Ride-for-Hire platforms, are empowering both businesses and consumers across this sector.
Public transportation is on the upswing world over after a lacuna during the pandemic. In the US public transit is up 34% compared to last few years. Firms like Uber have modernized the space with hip, cool and flexible public transit options.
Additionally, other companies have made existing transit a breeze to commute. There are transit apps all over the place to help you find a variety of rides. Popular cab apps Ireland help mobility solutions in Ireland.
Market Overview
The latest report on global revenue in the digital rider transportation segment (comprising of ride-sourcing apps and digitally accessed public transit) is valued at $190 Billion as of last year. The CAGR is expected to touch 17.5% through 2024.
The combined projected CAGR (as per Mordor Intelligence) is pegged at 8.2%. The vital position mobile apps hold in the transforming industry is evident.

Popular Cab apps Ireland
The world has become totally dependent on technology. And it's quite visible as there's usually a digital platform that caters to the whims and fancies of every human.
Want to go shopping? There's an online shop available at your fingertips, instead of walking to a brick and mortar store.
Want to watch a movie? Simply stream it on the many online (OTT) services available! Hungry? Just a few taps and your favorite meal will be delivered right to your door.
Relying on technology is not so bad, especially when it comes to transportation, it definitely isn't! Just thank these agile apps!
Uber 
As far as cab apps in Ireland is concerned, Uber is still rules! Actually, in the entire Western hemisphere, this is the case. Though this renowned app operates rather differently in Ireland. Legally, Uber is not allowed to hire private cars to drive its customers.

Thus, expecting a luxurious car to roll in when you use this app to hail a ride is a myth. Fortunately though, one can still book a taxi or even a limousine with Uber in Ireland. If that's the case, then it is providing the benefits and rewards similar to booking a private car.
FREE NOW
Formerly known as MyTaxi, (which is still unclear) is Uber's biggest competitor in Ireland. It is even more prevalent and competitive as a taxi app in Ireland since Uber is not allowed to provide private car service, as a part of their operations. So both the apps hire taxis to help their users hail a ride. A professional would drive you when availing a cab using an app in Ireland.
Whether it's the Dublin neighborhood or any other district you have to reach in a jiffy, leave it to your taxi driver to discover shortcuts to get there, not just on time, but you could be ahead of schedule as well.
Free Now has received $131.2 million in total funding. One of the best advantage's offered by this taxi app solution is – riders can book for a cab up to the very last minute or 4 days before their flight. It doesn't matter at what time a client needs s ride, Free Now allows booking anytime and anywhere, that too in 9 European countries.
Bleeperbike
Another interesting rideshare app that is available in several Irish cities is Bleeperbike. Biking has become a popular mode of transportation in Ireland. Riding a bike is not just a sport or a hobby or a leisure activity any longer.
People in Ireland actually peddle their way to work, school, or for any errand. Bleeperbike is a wonderful option, over and above it's a self-ride along with rideshare if you are willing to experiment.
However, what's different, as opposed to other bike rentals is – Bleeperbike doesn't have stations to park the bike at the end of the ride. When you're done with the bike, you can simply drop it at any zone set by the company within the city and the firm will take care of the rest. The advantage is this saves you a lot of time.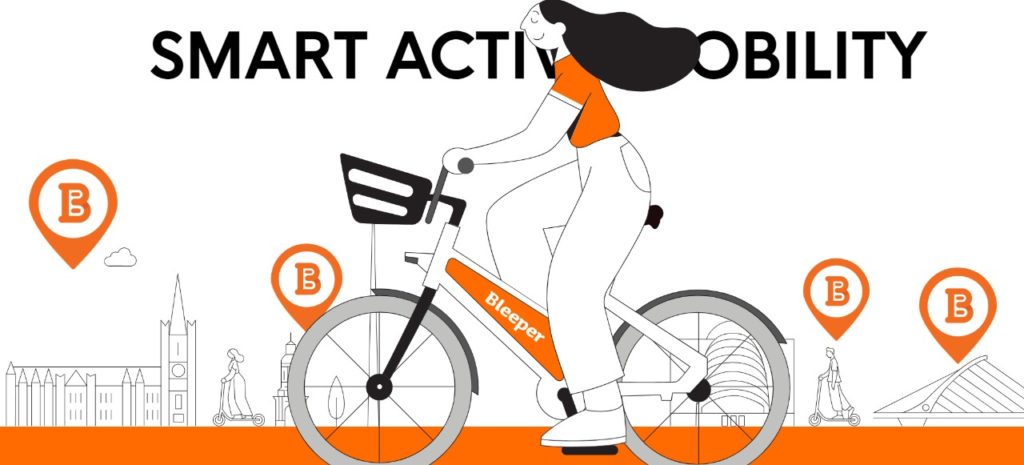 Bolt
Bolt is a taxi-hailing app that has forayed into the Irish market rivalling Uber and Free Now. As of now the company has launched services in Dublin and is preparing to roll out operations in other cities as well.

This popular service cab app Ireland was founded by Estonian tech entrepreneur Markus Villig in 2013. As on date they have signed up more than 1,000 drivers. The drivers pay a commission of 10% for each fare booked through the app. This is lucrative compared to the 15% commission drivers have to pay rivals such as Free Now.
Bolt, which was valued at €1.7 billion in a fundraiser in early 2020, claims helping about 30 million users find rides in the 150 cities (mostly in Europe and Africa). The taxi app in Ireland was initially marketed via cheap rides. This was achieved in partnership with digital payments platform Revolut that boasts of 1.2 million Irish users.
Bolt is hoping to carve out a market opportunity by trumpeting its green credentials. About one-third of the cabs signed up for its Dublin service are electric or hybrid vehicles.
Lynk Taxi
Get taxis in minutes with the Lynk app! This rideshare Ireland taxi app connects customers with the best local drivers. First, set your pick up address and destination, decide on a time and the payment method, and then sit back and patiently wait for your driver to arrive.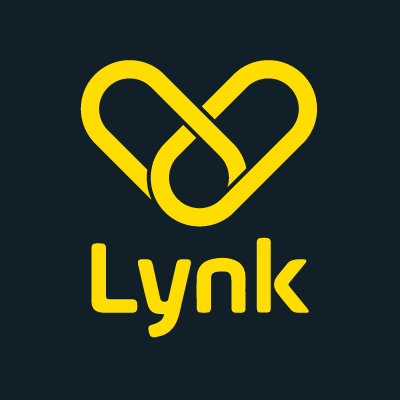 This taxi app in Ireland is committed to providing passengers with safe and reliable transport. Their fleet has been mostly fitted with protection screens to separate the customer from the driver, especially now.
Lynk Taxi app can be used for one's daily commute, going out with friends or for that family trip to the airport. If you pre-book in advance multiple vehicle options are available.
Cab2000
Whether you're looking for a personal trip or a corporate one, Cab2k caters to all kinds. Cab2000 has been in business for years and the regular customers have testified about the level of service. This cab app in Ireland believes in professionalism, quality and comfort.
They provide what's best for users and expect quality standard ticks in all the boxes from the consumer's perspective. Such steps ensure clients always pick Cab2000 over others in the market.
As a team, they claim to provide professional and prompt taxi service to the best of their ability.
Leap Top-Up
While most transportation apps are about giving you a ride or information on the public transport systems, Leap Top-Up helps you pay for transportation. It has a rather discrete program that acts as a credit account.
The app allows you to pay in cash for public transportation while using the app in most Irish cities. Over and above you get 31% off the usual fares while you use this app. The app is convenient to use and will take care of your finances too, what more could you ask for!
Conclusion: Cab Apps Ireland
Let's conclude by highlighting the fact that all taxi apps in Ireland are absolute professionals and attentive employees who share the company's values. The teams are composed of base staff, taxi drivers and team management all working together to provide a seamless client experience.
Every cab app community in Ireland, try their utmost best to supply efficient services to the audience and strive to provide better customer experience for those who avail rides through these apps.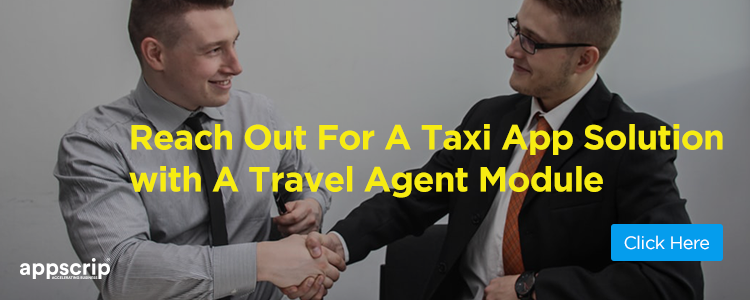 With an Engineering degree and a Diploma in Management under my belt, I worked for 16+ years in the automobile industry with various manufacturers in various capacities. But my passion for writing was overwhelming, hence I turned that into a career. I have been writing for more than 10+ years on various domains including the IT industry. I am sure you will find the 200+ published blogs of mine in here informative, exhaustive and interesting.