The genesis of Digital Transit flourished with the launch of a gush of mobile apps in the transportation and logistics domain.
Such apps are managed using a Taxi dispatch software making it rudimentary for anyone to schedule rides, choose destinations, choose a car, make payments, and much more.
Mobility-as-a-Service (MaaS) and Ride-for-Hire platforms are empowering both businesses and users across this sector. Uber-like cabs have always been a popular mode of transportation in big cities.
Additionally, other companies have made existing transport a breeze to commute. There's a glut of transport apps to help you find a variety of rides. Popular cab booking apps in Malta help mobility solutions in the country.
Public transportation is on the upswing world over after a dip during the pandemic. In the US public transit is up 34% compared to previous years. Firms like Uber have modernized the space with trendy and flexible public transit options.
Market Overview
The latest report on global revenue in the digital rider transportation segment (including ride-sourcing apps and digitally accessed public transport) is valued at $190 Billion as of last year. The CAGR is expected to touch 17.5% through 2024.
The combined projected CAGR (as per Mordor Intelligence) is pinned at 8.2%. The vital position mobile apps hold in the transforming the transportation industry is evident.

Cab Booking Apps In Malta
The world is highly dependent on technology today. It's quite visible as there's usually a digital platform that caters to the whims and fancies of every individual.
Want to watch a movie? Simply stream it on the many online available (OTT) platforms! Are you hungry? Just a tap and your desired meal will be delivered at your doorstep.
Relying on technology is not so bad, especially when it comes to transportation. Just thank these dexterous cab booking apps in Malta is find a solution.
eCabs is one of Malta's leading and largest ride-hailing platforms which was founded in 2010 by Matthew Bezzina. The company operates a fleet consisting of hundreds of cabs across Malta. eCabs handles both on-demand and scheduled rides 24 hours a day. Just book a ride and you'll get picked up in minutes!
Recently, eCabs introduced a loyalty scheme that is unique to Malta named as eCabs Circle. Consumers will be rewarded for all their rides they use and will benefit from regular promotions. All this can be monitored on a regular basis from within the app.
One can book an eCab in Malta that provides you a comfortable ride, rewards and other benefits. This is pretty much similar to owning a private car. And all this with just few taps on your smartphone.
In 2019, Famalco group had developed an interest in launching a cab hailing unit named iGO.  It was designed with the objective of providing an affordable method of transportation for all the consumers in Malta. The chosen technology has gone through a series of upgrades that are targeted to support an excellent level of service.
Another interesting and affordable cab booking app in Malta is iGO. No matter where your destination is, users will get there safely, in comfort and on-time.
Consumers can quickly login using their social media account or just enter necessary details and order a taxi with one tap. The user can set the pick-up location automatically or then use Google search to provide the address manually. You could also go ahead and set the drop-off point so as to get an advance quote for your trip.
Track your approaching taxi on the map in real-time.
So no more needless waiting. Have you changed plans? You can easily manage your bookings or reservations in the app. You could also view all your past trips to know you travel history over any time period.
hicabs is a government licensed cab and taxi service company founded in Malta in the year 1996. They provide professional cab service operating 24 hours a day in Malta that includes airport transfers, private excursions, and corporate accounts.
They are transit specialists who deliver an affordable, reliable and safe service, from the moment of your booking until you arrive at your destination. This is delivered by a team of dedicated and fully trained professional drivers known to guarantee customer satisfaction.
Whether you are an individual or in a social gathering of up to 8 people, hicabs – cab booking apps in Malta, is a good option with the wide variety of taxis they have for you to choose from. hiCabs is pretty efficient in their service and has a perfect record as a cab booking app in Malta to get you to your destination on time and in comfort.
Bolt (Cab Booking Apps In Malta)
Bolt originated in Estonia and began operations in 2017 through a local intermediary, offering an app-based taxi service. It was founded by Markus Villig in 2013 that also expanded into food delivery in 2019. The company began operations in Malta soon after.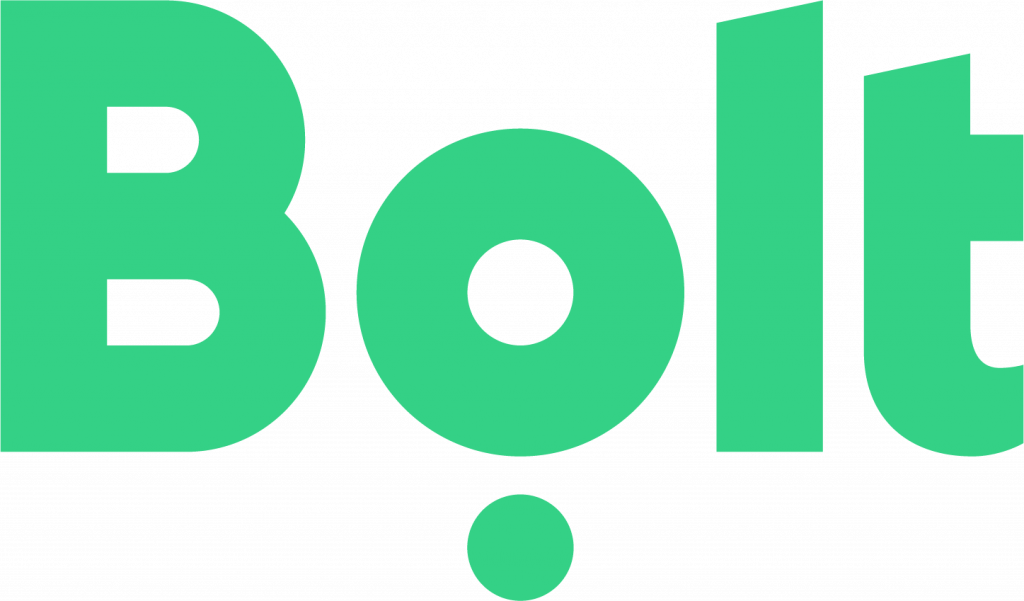 Bolt was strengthening its position in Malta with operational changes, focus being on addressing the needs of couriers, drivers, merchants and customers. Bolt prioritizes on increasing the quality of services and geographical expansion in Malta in the upcoming months.
During the start of operations, Bolt had raised over €2 million in investment capital from Estonian and Finnish angel investors. In early 2022, Bolt raised €628 million from investors led by Sequoia Capital and Fidelity Management and Research Co, taking the company's valuation to €7.4 billion.
Bolt is available in 40+ countries and 200+ cities around the world. The company is also planning to engage more drivers, improve its customer experience and driver arrival times. The mission is to bring fast, reliable and affordable transportation to millions of people globally, while helping thousands of drivers support their families.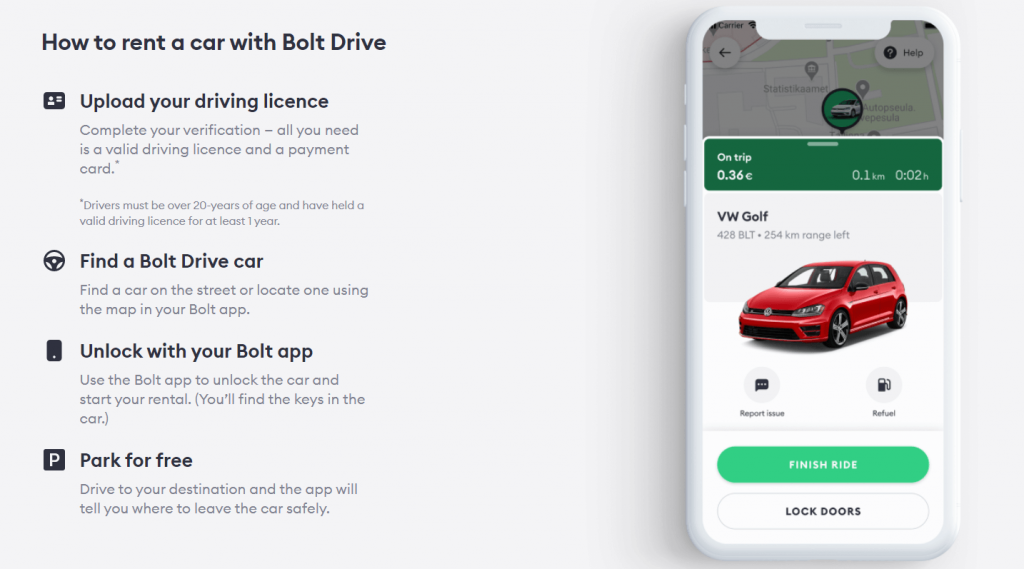 The next time you need a ride, Bolt!
Cool is the latest ride sharing app to hit the Maltese market. This new offering is much more than just another everyday cab app. Cool is one of Malta's first Ride-Pooling services, encouraging consumers to share rides by pooling passengers headed in the same direction. The solution aims to offer everyone a great service whilst ensuring everyone saves a buck.
The Cool cab booking platform is powered by a successful ride-pooling solution provider ViaVan. The Via solution is known to be unparalleled in the industry and the app's algorithm matches passengers traveling in the same direction. Thereby it finds an optimal route for their trip within the given travel zone.
Cool Ride-Pooling is operated by Debono Group, a company that has deep roots in Malta's automotive sector.  Cool is an on-demand, innovative and inexpensive alternative whether you are commuting to work or going out to dinner. Cool provides you with a quick and affordable way to get around Malta.
Just book your ride and share it with others heading your way.
Benefits of Cab booking apps
Cab booking apps will help your business with revenue growth, increase customer satisfaction and obtain global coverage.
Business owners can keep track of each vehicle with GPS enabled.
Nowadays, due to tremendous dependence on technology, taxi booking apps are an essential part of any taxi fleet to survive.
Consumers would have complete access to track the booking history and check the status of each trip including canceled trips.
Conclusion: Cab booking apps in Malta
An app development company can help you design and develop a cab booking app like Uber or Bolt. You need to choose one of the best companies for your taxi booking application and secure seamless service.
Resolving the issues of the target audience is key to developing a successful new age taxi booking app. Go ahead and create an astounding brand identity, along with lean software performance and necessary features. These will ensure high demand for your online cab booking app.
The top cab booking apps in the US are Uber, Lyft, Gett and many more. If you are considering online development of taxi booking apps, look for able agencies with necessary skills. You can leverage our online cab booking app, the Uber clone named 'Karry'.
Karry is one of the best cloud solutions for online taxi booking services, inspired by apps like Uber, Ola, Via Taxi app along with several others.
Our software has Progressive Web App (PWA), an Android app built in Kotlin, and an iOS app built in SWIFT5.
It is a nuanced software solution which will drive the much needed digital transformation and have a positive impact on consumers worldwide. Furthermore, take your cab booking business to the market with an Uber clone app and cater to the new age riders. Global convenience is real and so should be your business idea.
Our online software solution consists of a website, an app, and an admin panel for overall monitoring.

With an Engineering degree and a Diploma in Management under my belt, I worked for 16+ years in the automotive industry with various manufacturers. But my passion for writing was overwhelming, which I turned into a career. I have been writing for more than 10+ years and mostly in the IT domain. I am sure you will find the 300+ published blogs of mine in here informative, exhaustive and interesting.