Justin Trudeau faces a severe acid test to continue as the Prime Minister of Canada for another term. The 43rd Canada Polls are to be held on 21st October. Canada follows a fixed-date election system hence Trudeau was legally obliged to trigger a call for elections before 15th September.
Trudeau met Governor-General Julie Payette to formally request dissolution of the parliament initiating a 6 week campaign period. As compared to the success in 2015 and being elected as PM for a 4 year term, 47 year old Trudeau and Canada faces the prospective of a fierce battle to the last bell in this election.
Although Trudeau promises to head Canada in the right direction by electing him or risk facing failed policies of the past, facts don't bank his claims. His flirting with controversy has plunged his ratings against the backdrop of the extended political transgression involving SNC Lavalin. Trudeau has faced allegations for having behaved inappropriately by halting criminal proceedings against Quebec-based engineering giant SNC Lavalin.
Top 4 in the fray for the 2019 Canada Polls
Justin Trudeau: Liberal Party of Canada
Being the leader of the Liberal Party of Canada since 2013 Justin Trudeau the 23rd PM is the second youngest PM after Joe Clark the 16th PM. While Justin's father Pierre Trudeau was the 15th PM ruling from April 1968 to June 1979 and again during March 1980 till June 1984.
During the 2015 Canada Polls Trudeau moved 3rd placed Liberals from 36 seats to 184, the largest numerical rise by a party in a federal election.  Trudeau will be looking to emulate his 2015 success against the backdrop of keeping up to promises such as legalising recreational cannabis and introducing the Canadian Child Benefit program.
But his failure to overhaul Canada's electoral system and to balance the budget points to his inefficacy. He has lost some sheen to undesirable scandals such as a tropical vacation on an island owned by Aga Khan in 2016 and a controversial official event involving a Canadian Sikh separatist during a trip to India.
Despite these pitfalls, Trudeau believes he is the optimal choice for Canada considering his government is progressive and that they have just begun to lead Canada to a brighter future.
Andrew Scheer: Conservative Party of Canada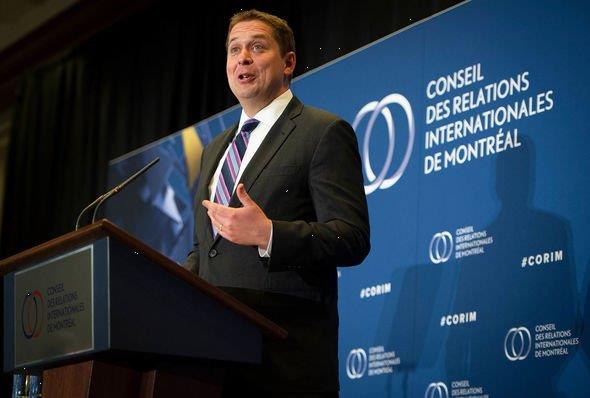 Andrew was elected leader of the Conservative Party in May 2017 and describes himself as a staunch disciple of economic development, removal of fiscal restrictions, and do away with other governmental inefficacies. The 40 year old is a resilient adversary to the federal carbon tax and promises to balance the federal budget within a couple of years and open the airline industry to foreign entities.
Mr Scheer's conservative attitude on disputes such as gay marriage and abortion could play spoilsport with his chances to be the PM.
Andrew Scheer is the leader of the Conservative Party, MP of Regina – Qu'Appelle and the official opposition.  In 2004 aged 25 he was elected as MP and re-elected 3 more times. At the age of 32 he became the youngest Speaker of the House of Commons in the chamber's history until December 2015 and was succeeded by Geoff Regan.
Mr Scheer won the party leadership through a slender lead in 2017 hence is relatively unknown, but has a terrific opportunity to dislodge Trudeau.
Jagmeet Singh – New Democratic Party
Jagmeet Singh became the NDP leader in February 2017 and was elected MP for Burnaby South this year. He is a politician and a lawyer with the distinction of leading a major federal political party from a minority group on a permanent basis – following Vivian Barbot former interim leader of Bloc Quebecois.
Mr.Singh is a reformist and social democrat at heart. He advocates eliminating myriads of tax deductions to the highest income group, increasing of federal minimum wage to $15 per hour, and legalizing possession of all drugs.
The NDP had 3rd position in Canada's Parliament with 40 of 338 seats in the House of Commons. But several MP's who won seats during 2015 elections have resigned and vouched not to run again this year.
Also Read: How to start Dropshipping in Canada
Elizabeth May – Green Party of Canada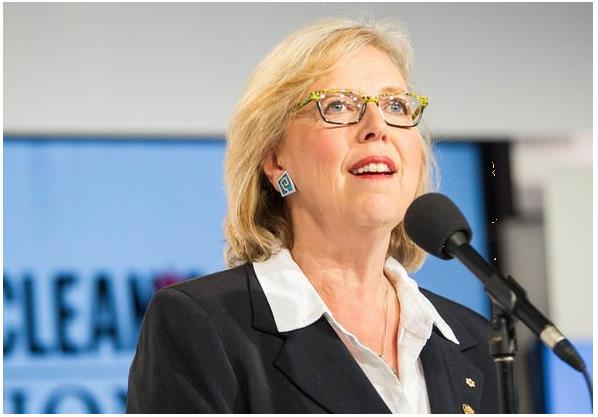 Ms May was born in Connecticut and migrated to Canada when she was a teenager. Elizabeth May was the MP for Saanich, Gulf Islands since 2006. And from 2011 is the leader of the Green Party. She is a renowned activist, lawyer, author and green activist. She founded and was the executive director of the Sierra Club from 1989 to 2006.
Ms May is a Law graduate from Dalhousie University of the 1983 batch. Later she studied theology at the University of Ottawa. The 65 year old has her heart set on environmental issues. She negotiated the Montreal Protocol an international pact intended to safeguard the ozone layer.
Ms May won in 2011 with 65% majority to gain leadership of the Green Party of Canada. She became the first MP for the Green Party defeating Gary Lunn a Conservative cabinet minister with 46% vote in Saanich-Gulf Islands riding. She was re-elected during 2015 with 54% votes in the Federal election.

Deciding Issues
Energy is a point of debate among Canadians with the subject of pipeline development hogging all the limelight. Climate change is in the news right now with Greta Thunberg pushing governments to take crucial steps. But the federal carbon tax imposed on four Canadian provinces could prove to be a game changer.
Trudeau's support of Quebec-based SNC-Lavalin one of the world's leading engineering and construction firms' could spell his coup de grace. As they are linked along with two of their subsidiaries on fraud and corruption charges of $36million suspected to have been offered to Libyan officials.

Opinion polls
Abacus portends a close race with the Conservatives at 35% nationally and Liberals at 33%.
An impulsive electorate of 43% respondents say they may or may not change views.
While Forum has the Conservatives at 36% nationally, and Liberals at 32%.
DART had come up with similar results as Forum. The Conservatives three points higher than the Liberals – 35% to 32% respectively.
But DART measured the Conservatives at 39% in August showcasing a sizable four-point drop.
Nanos Research survey held recently shows the Liberals with a lead of 2.6 points over the Conservatives.
CBC News poll tracker has both parties abreast with the Conservatives at 33.9% and the Liberals 33.8%.
Also Read: Online Shopping in Canada
Canada Polls Conclusion
For the 43rd time on 21st October Canada Polls will become a reality to elect members for the House of Commons. Canadians will decide whether to hand the reins back to incumbent PM Justin Trudeau's party for another term or not.

After an Engineering degree and a Diploma in Management I devoted 16+ years working in the automotive industry. My innate skill and extreme passionate in writing, encouraged me to adopt it up as my profession. I have been writing for more than 10+ years in the software industry. The 400+ blogs I published are informative, exhaustive and interesting to a professional and causal reader.