Quick Fact:

Considerable research shows that a cat's dietary needs are way more intricate than a dog's. Understanding the former's infamously finicky eating preferences can get a little challenging, but never impossible!
---
Your furry bundle of joy deserves all the effort, love, and care. Would you believe if I tell you, some people put an effort into preparing healthy, delicious food recipes for your cat, just like you do?
Well, cat food delivery services are out and about, doing wonders. Affordability and convenience guaranteed.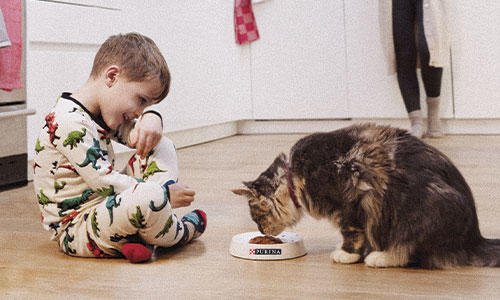 Cat food delivery services let you focus more on the fun part of being a cat parent: watch them throw attitude, click them being cute, fall asleep while cuddling, and leave the hard part i.e. worrying about what to feed them, and most importantly how to feed them!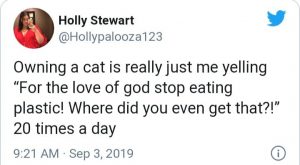 Cats adapt well to raw food diets that are fresh meat-based with minimal carbs -Jim D.Carlson
Cat Food Explained
Both cats and dogs evolved as predators that caught and consumed meat. However, cats are obligate carnivores, which means they have a shorter and more acidic digestive tract.
50% to 60% of an adult cat's diet should be protein, coming from meat. Cat food should ideally have a generous amount of Thiamine, a vitamin B nutrient found in plants- mostly in cereal grains.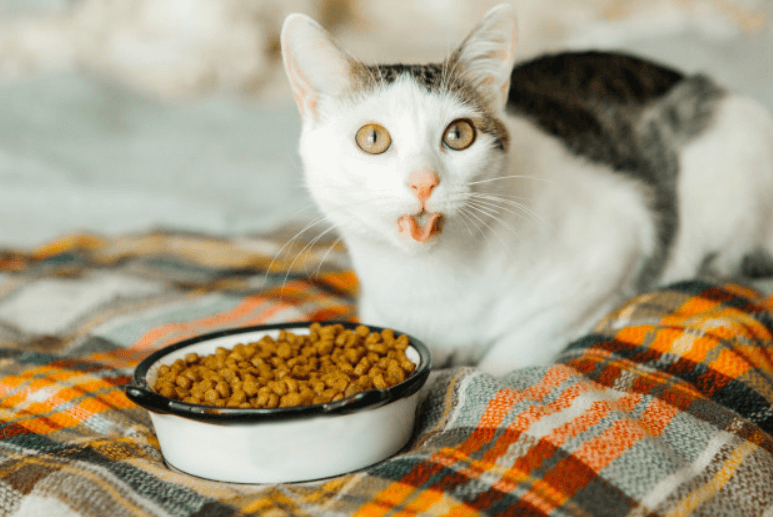 Taurine is another nutrient cats require. It is an essential amino acid found in fish and meat.
Unlike dogs, cats need fatty acids. Both linoleic acid and arachidonic acid help the body by providing energy and absorption of fat-soluble vitamins.
Without Thiamine, cats can develop problems like: a head tilt, hunched back postures, incoordination.
Narrowing It Down
Unlike other animals, cats have

unique nutritional requirements

and habits

They enjoy homemade

cat-food recipes

or a diet designed specifically for them

Understanding their diet can be an endless and difficult task, so a little help from cat food delivery services won't hurt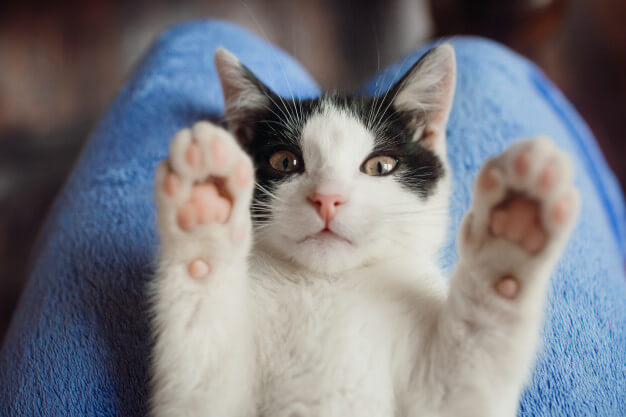 Convenient Apps For Cat-Parents
Committing to cat food delivery services can prove to be one of the best decisions ever made. But before taking the leap, let's take a quick look at some of the successful online cat food delivery services across the globe.
Smalls:

Subscription-based cat food delivery service 
Smalls offers all sorts of healthy and natural pet food, formulated keeping your cat's unique nutritional needs in mind. All you have to do is take a short quiz, that will get you recommended recipes (by expert cat nutritionists) delivered right at your door.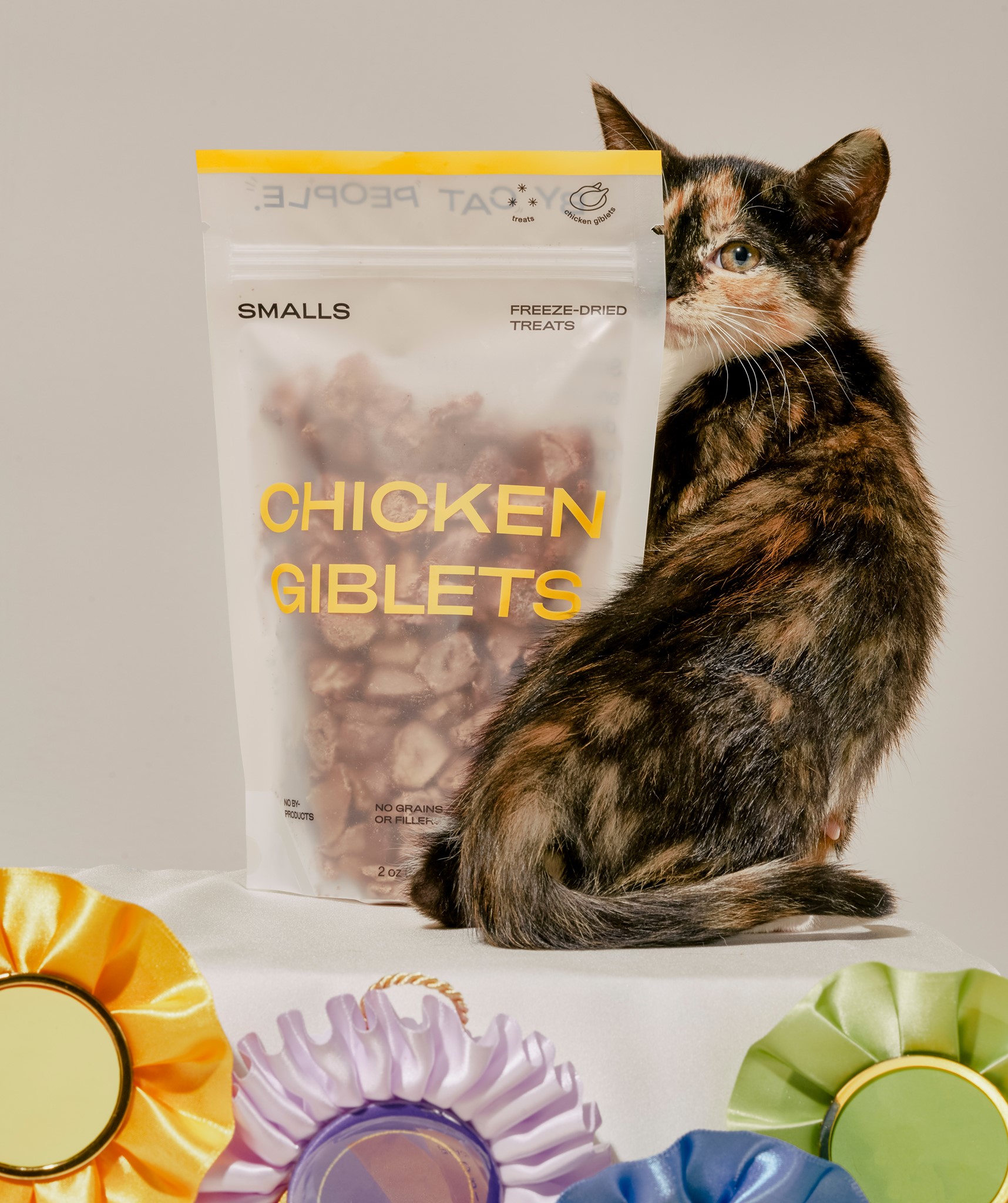 You can customize your smalls as well. Try First, Commit Later option lets you try out samples, then decide if your cat is willing to give the delivery service two paws up!
Whiskas:

Full-fledged cat food delivery service
A brand that has a wide range of dry, wet, and raw food for every age and period of your furry friend. Whiskas offers the most efficient and glitch-free shopping experience.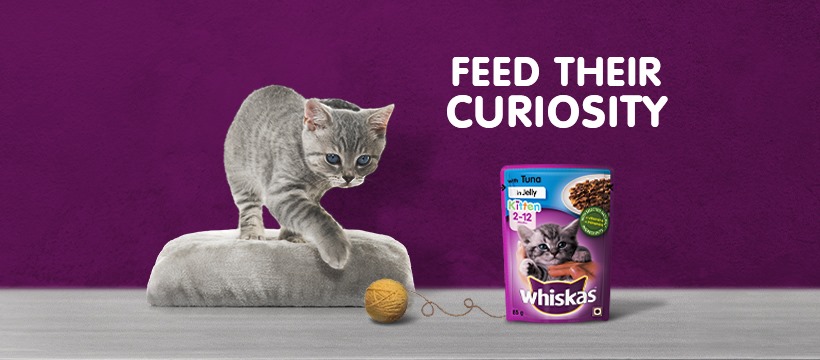 Purina Cat Food:

Most loved and trusted service 
Purina's service stands apart from others because of its quality of products and passion for pet care. Their affordable cat food recipes meet the AAFCO guidelines and nutritional profiles for all stages of your cat. Purina promises complete and balanced nutrition for your cats and kittens.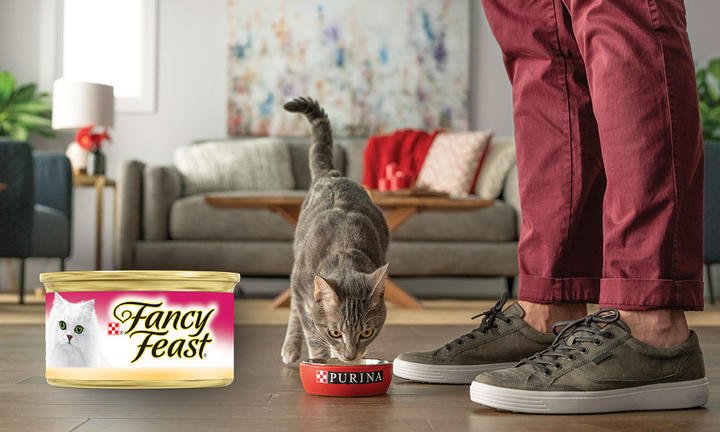 NomNomNow:

High-quality pet food recipes
NomNom offers easy-to-test amounts, so trying out a fresh food diet for your cat won't break a bank. The best features of this cat food delivery service include the packaging, speedy delivery, and of course! the products' texture and flavors.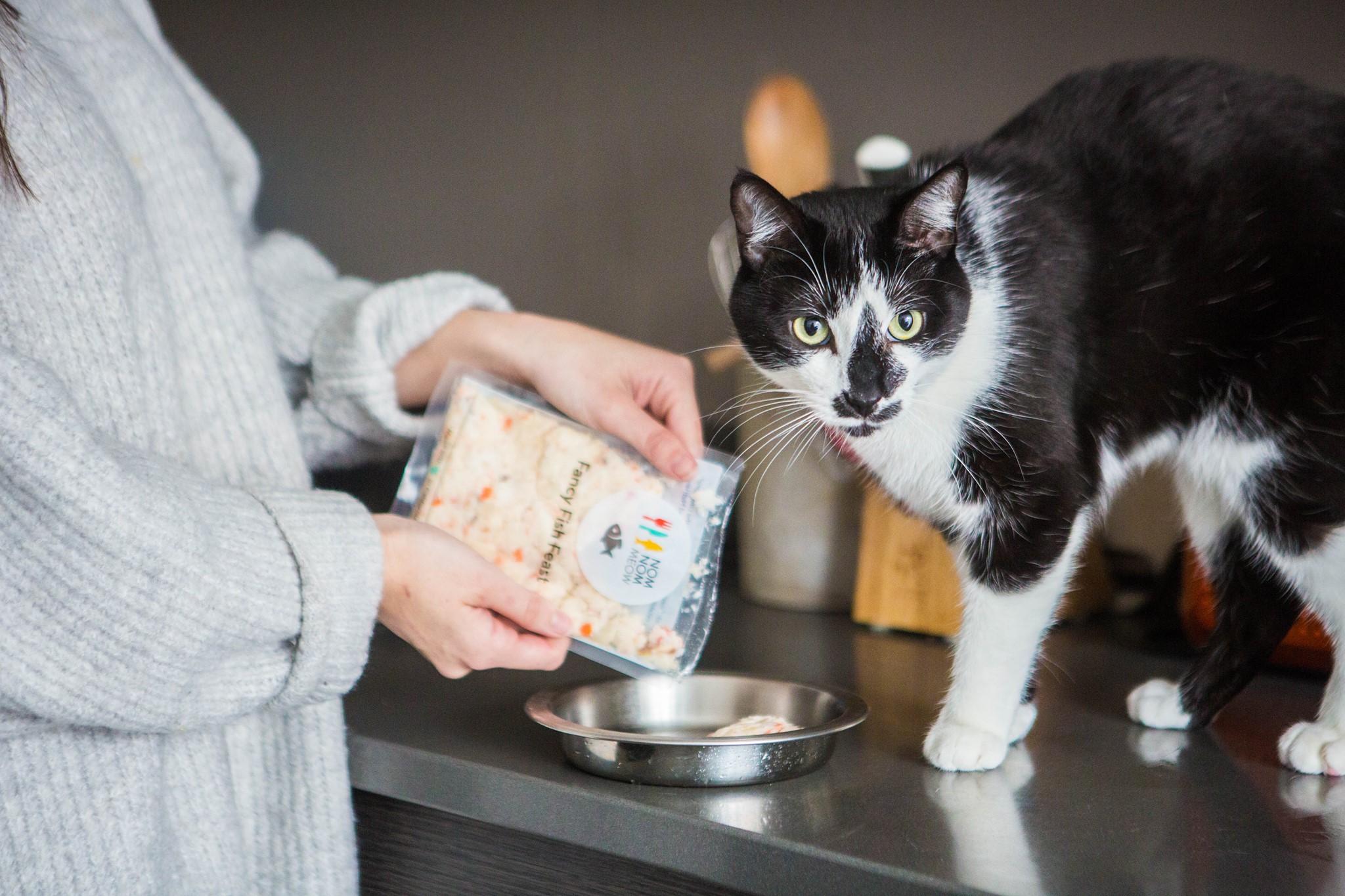 Why don't they just make mouse-flavored cat food?  -Steven Wright
The inability to choose the right quality and quantity of pet food can lead to numerous health problems. Life will only get busier.
This is when the online cat food delivery services come to the rescue! Their sole aim is to guide you throughout your cat's nutritional journey, right from their birth to the golden years.
ALSO READ: Cat Dating Apps | Where Cat Lovers Benefit More
There may be an endless amount of reasons why you might have been inspired to start something iconic for the feline family. Whatever your reasons are, we are here to help.
---