Child transportation business is often referred to as 'Uber for kids'. Parents and adults use Uber and Lyft, while companies have policies instructing drivers not to pick anyone under 18. Start-ups have realized that adults who rely on ridesharing services have kids looking for such transportation services. Letting your child ride unaccompanied has become acceptable, a need of the hour and an outstretched form of parenting. In Phoenix, HopSkipDrive and Zum two ride-hailing services joined VANGo by introducing child transportation.
There has been tremendous growth in the existing markets and a massive demand to launch services in new markets. HopSkipDrive drove into the 10th destination – Houston, thereby having operations in 6 states now. Zum, a competitor that began services in San Francisco and LA have now included Phoenix, Miami, Dallas, Chicago and San Diego in its portfolio.
These services promise a safe ride for kids to school and back, for sports practice, dentist appointments or where their time-crunched parents cannot make it.
One parent felt it's a better option than having a latchkey child, as safety of their wards is always at the back of their minds. Companies portray innovative features to assure parents that their services are safe and safety is the first priority.
As in taxi-hailing cabs, HopSkipDrive and other kid-transport services such as Zum, VANGo, Kango and Bubbl, are apps.
These offer pioneering features in their apps:
Unaccompanied transportation for children
Availability of car booster seats
Economic pricing for car pools
Fare estimator
Newer and cleaner cars
Tracking of journeys
Door-to-door pick-up and drop
Notification of a child's safe arrival
Advance booking option
Last-minute booking of trips
90% of parents use these services for children aged 12 and above.
Popular child transportation business in the US
Zūm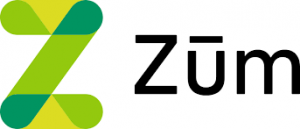 Zūm is pretty popular in child transportation of unaccompanied minors. Zūm takes care of the needs of both parents and schools for reliable service between home and school, day-care, sports practice, and other after-school activities.
Zūm provides services for a single child, multiple children in one family, and multiple children from different households. But carpools must be coordinated by the families to ensure that your child doesn't end up alone on a ride with strangers.
Zūm operates in the San Francisco Bay Area, Los Angeles, Orange County, and San Diego. But soon will be operating in Dallas and Chicago. They are expected to expand child transportation business to additional cities soon.
The screening process to register for Zūm is mighty stringent that 80% applicants don't get through.
You can schedule rides with Zūm through their app for weekly rides, monthly rides or a one-time ride. You can contact Zūm through email at [email protected] or by calling them.
A one-way carpool trip starts at $8 per child and $16 for a private one-way ride. The rates would vary depending on the time taken, wait time, and distance traversed. Zūm's fare estimator will give you an estimate of all rides.
Zūm Kids iOS or Android Apps facilitates kids to view their upcoming rides and drivers, monitor travel in real-time, and access ride-specific password so as to confirm a ride.

HopSkipDrive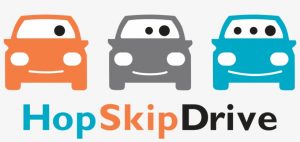 HopSkipDrive describes itself as the Uber for kids focussing on transporting kids aged 6 and older. This was launched by three moms who needed help to get their kids to various after-school activities. HopSkipDrive operates in Southern California, San Francisco Bay Area, and the Colorado Front Range.
HopSkipDrive has a rigorous 15-point certification process for drivers which include at least five years of childcare experience. Criminal record checks should come clean at federal, state, and county levels in every location the applicant has resided in the past seven years. HopSkipDrive rides need the driver and passenger to confirm a shared code word with one another to ensure they are getting into the right vehicle.
Pricing of a HopSkipDrive ride depends on factors such as distance travelled, ride duration, and locality, with the minimum fare priced between $6 to $18. Get price quotes using fare estimators of HopSkipDrive prior to booking in Southern California, the Bay Area, and Colorado.
You can email HopSkipDrive's customer service team at [email protected] for any further details.
Kids Kruiser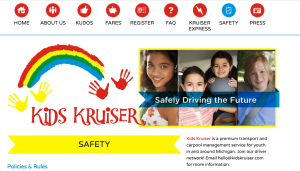 Kids Kruiser is a ridesharing service for children operating in Michigan. Kids Kruiser provides passengers with a QR code for drivers to scan at pick up and drop off. And each time the QR code is scanned it generates a notification with your child's location.
Registered drivers must pass background checks at the state and federal level. And come through Kids Kruiser 20-point safety regulations, be licensed, insured and have cars aged under 3 years that is neat and with four doors.
Book a ride with Kids Kruiser using their online contact form or by calling them. Schedule Kids Kruiser rides as a single ride, weekly rides or monthly.
Kids Kruiser requires each family to pay a $30 non-refundable annual membership with rides starting at $20. Additional service fees include escorting in and out of a building for $5, waiting for 10 minutes past pick-up time at $15, and short notice bookings at $5.
Kids Kruiser encourages to tip drivers at 15–20% of the booking fee.
All Kids Kruiser rides must be paid 24 hours in advance or the booking will be not hold good. No-show will forfeit full booking fee and cancellations within 24 hours $10.
Bubbl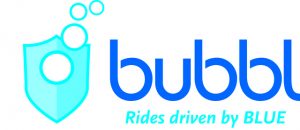 Bubbl founded their child transportation business in Dallas and now covers Texas, Florida, Emerald Coast, Greenwich, Austin, Connecticut, and McLean, Virginia. A parent vouched that given an option on ride-hailing options she would consider what Bubbl offers. As they hire only active / retired police officers, fire-fighters, nurses or other first responders making the service rather credible. The vetting process is drug tests, interviews, criminal background checks, and a motor vehicle review. One safety measure worth mentioning is cameras in the vehicle to protect the occupants.
Bubbl vehicles are handled by certified First Responders who have cleared extensive application procedures. All vehicles used for Bubbl rides should be visibly branded and Bubbl drivers must wear the blue Bubbl shirt for easy identification.
Bubbl rides can be scheduled through  iOS App, Bubbl website, or by calling customer service center.
Each Bubbl ride has a unique price quote, with no minimum based on a range of factors such as number of stops, number of passengers, and requirement of a booster seat. You can check the complete list of factors on their site.
Kango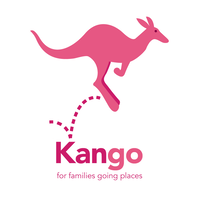 Kango has babysitting services which can be booked separately or in addition to rides. Kango is for children aged 2 years and up accompanied by a parent/guardian and operates in the San Francisco Bay Area, Los Angeles, and San Fernando Valley.
Kango has a $9 per month introductory fee to cover the cost of background and DMV records checks, services like driver training, car seat and booster seat availability, and commercial insurance.
The fare for each ride depends on miles travelled and time taken. It will start at $16, an estimated fare will be provided at the time of booking.
GoKid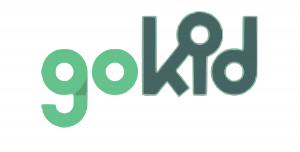 GoKid operates differently as their focus is on coordinating carpools between families who know/trust each other and GoKid is free to use. Drivers on this App are vetted through a complex hiring process.
Instead of booking paid rides with GoKid, the app connects families who know one another and authorizes them to map out carpool plans on the app.
The GoKid free app features route optimization, in-app messaging, and reminders of upcoming carpools. The paid version of this child transportation business app costs $5 per month and offers additional features such as calendar sync, notes creation, carpool history, and other notifications.
GoKid is particularly of great help in school districts that don't operate school buses or in tight-knit communities that run carpools and need a media to organize plans.
Zemcar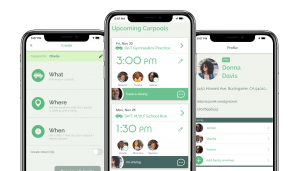 Zemcar has been in the child transportation business for long enough to pride itself as the safest ride-share for families and provides transportation for kids 8 years or older.
Zemcar provides an option of one-time instruction to the kids parents through video, audio, or text. Parents can also choose drivers by reviewing profiles and can add them to their 'Trusted Group'. Parents can interview a driver before adding them to their Trusted Group.
With Zemcar, you are notified when the driver is on the way, when the ride begins, and when it ends. You can follow your kids ride on a map as the ride progresses or watch the ride live through a secure video feed for real-time updates.
Zemcar has a $15 base fare which scales with distance, ride duration, and wait times.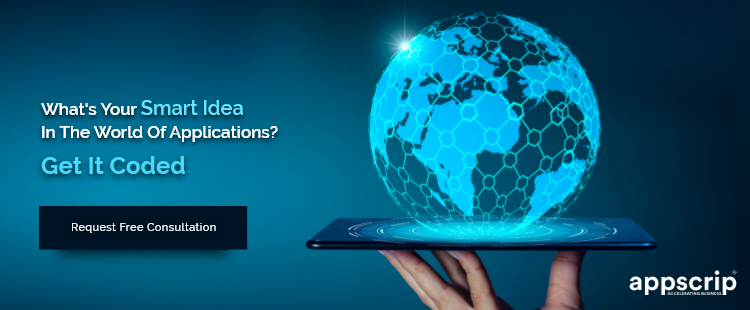 After an Engineering degree and a Diploma in Management I devoted 16+ years working in the automotive industry. My innate skill and extreme passion in writing, encouraged me to adopt it up as a profession. I have been writing for more than 10+ years in the software industry. The 400+ blogs I published are informative, exhaustive and interesting to a professional and causal reader.