The next food-delivery disruption is happening inside a 2,000-square-foot kitchen in Downtown Indianapolis.
Food-delivery startup ClusterTruck is changing the way Americans order and receive food, starting at the corner of North Pennsylvania and East St. Clair streets and expanding to other cities. Not necessarily because of this kitchen, or even because of the particular food that comes out of it — although customers give it high ratings. The kitchen is the hardware, like a cellphone or computer, and ClusterTruck is a software company.
About ClusterTruck
Co-founded in 2015, ClusterTruck launched its first kitchen in Indianapolis in 2016. ClusterTruck is a software app platform  that drives profitable, vertically integrated delivery-only kitchens. With locations in Downtown Indianapolis, Carmel, Broad Ripple (Indianapolis), Fishers and Castleton (Indianapolis), Indiana; Columbus and Dublin, Ohio; and Kansas City, Missouri, ClusterTruck is revolutionizing prepared food delivery from click, to cook, to curb.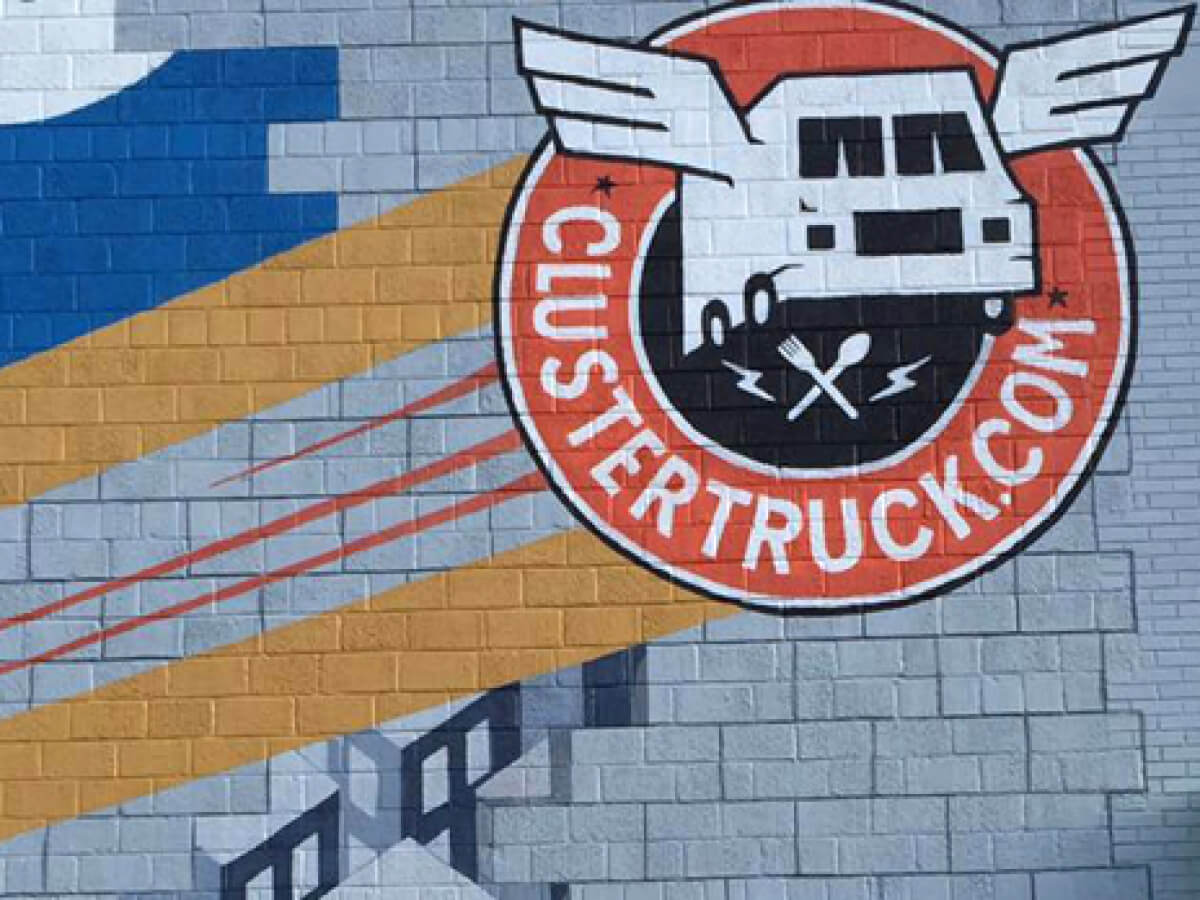 What Are Dark Kitchens?
Dark kitchens, also called delivery-only kitchens or ghost restaurants, do not serve meals directly to customers waiting at a table. Instead, they operate solely to cook food that is delivered to customers at home or at work. Usually, these kitchens rely on third-party apps and software to distribute their food, handle delivery and collect payments.
ClusterTrucks Mode Of Operation
Chefs make the food in central kitchens and do not start working until a driver can take a customer's delivery to the right location, so all the meals are fresh and hot.
Its recipe for success has been a blend of cutting-edge software combined with high-quality ingredients and delicious variety. This winning combination has allowed us to thrill customers across the country, while achieving profitability.
In many ways, Indianapolis-based ClusterTruck is the prototypical ghost kitchen. It has no dining room or storefront, and its food is available for delivery only.
But ClusterTruck is different in one important way. The companyhas the distinction of being the only fully integrated ghost restaurant in the U.S.
That means everything from the technology to the menu, cooking and delivery is developed and executed in-house. ClusterTruck controls every step of the process, which makes it easier to achieve its goal of delivering food in no more than six minutes.
And the strategy seems to be working. ClusterTruck is the busiest restaurant in the city, posting numbers that rival the average QSR, delivering around 1000 deliveries a day.
Vertical Integration
Vertical integration has been in the company's DNA from the beginning, when founder and CEO Chris Baggott began questioning restaurants' reliance on third-party delivery companies.
He realised that this was not going to  work long-term. The only way to make this possible was to own the whole process and go fully vertically integrated. More companies are looking at finding ways to increase the level of control and quality and efficiency that they have.
ClusterTruck's Business Model
ClusterTruck's innovation is the operating system that orchestrates the kitchen — an algorithm that factors in a customer's location and order time to determine when each part of the meal should start cooking so that everything is completed just in time to be packaged for a driver who will arrive at exactly the right moment. The company's combination of food quality, freshness and delivery speed has brought it to the cusp of becoming a national player in food delivery.
How Does Clustertruck Work?
ClusterTruck's delivery time averages 21 minutes in Indianapolis, according to the company, in part because of the narrow zone in which it operates. ClusterTruck serves a radius of six driving minutes from its Downtown Indianapolis kitchen.
Despite the clever name, ClusterTruck does not deploy a fleet of food trucks. The company's website and app list about a dozen virtual food trucks, with names such as Pizzeria Camion and Taqueria Rapido, which amount to one giant menu of food made by the same people in the same kitchen.
When customers place an order, it shows up in ClusterTruck's platform, which it calls "the cloud". Workers don't begin making the order until a driver has agreed to deliver it and is en route to pick it up.
The operation uses multiple levels of computer programs to try and time food prep so things get sent to the customer just after the food is made in the downtown kitchen.
Once a driver accepts the order, the monitors that hang along the kitchen indicate that it's time to start cooking. ClusterTruck's platform sets a schedule for each item to be made and handed off as the driver arrives. Customers are required to meet drivers, or in some cases bicyclists, at their curb to save time.
ClusterTruck has differentiated itself by delivering food faster and fresher than competitors such as GrubHub, DoorDash and Uber Eats. That's because those companies mostly deliver food from partner restaurants, an extra step that adds complexity and time to the process.
ClusterTruck has raised a total of $12M in funding over 5 rounds. Their latest funding was raised on Jul 17, 2020 from a Venture – Series Unknown round.
---