By the end of this year there would be 248 million smartphone users in the US alone. Therefore it becomes rudimentary to conclude, to be successful in today's business environment and this digital age, it is imperative that your website transforms amazingly on a smartphone.
The US has the largest number of smartphone owners after China and India. That further accentuates the fact that having an exceptional content strategy is no longer a choice but a compulsion for websites and mobile apps.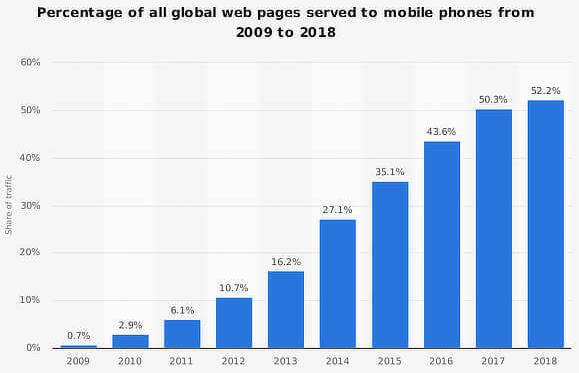 A successful mobile-optimized content strategy should comprise of:
1. An Optimized Content
To get an idea across, you should have the right amount of space and the opportunity to do it. That being said, writing a 500 word article and hoping readers will folk in to read your content and fathom the subject you have written is overbearing. Only when written lucidly, in depth, and covering all key points it has the potential of being distinct and shared across diverse channels and social networking sites.

Google too has streamlined their search algorithm and embraced quality content as a metric to rank websites. An audience desires reading engaging and stimulating articles. Hence the user is more likely to read a well-written piece that answers all his queries than a write-up that skims over the subject.
Also Read: Points to prioritize while building an App 
You will have to cover as much possible in 1000 words so that the reader is satisfied and will follow you in the future too. You also get the opportunity to leverage better SEO tactics.
Every writer should know that the first paragraph (or the lead) is primal to capture the imagination of a reader such that he goes on to read an article in its entirety.
In a mobile environment where attention span lasts tens of seconds having a captivating lead is crucial.
2. Think Mobile
76% of US citizens use their mobile phones to access emails and respond. In 10 countries it was noted that 60% of the searches on Google were conducted on mobiles rather than on computers/laptops. The US and Japan were part of this group.
On desktops/PC's it is possible to have advertisements on the sidebars either side of a page, but it would be challenging if it had to be included on a mobile screen too. Hence while designing a website you have to keep in mind the layout not only on a desktop or laptop but also on a mobile.

3. Study Your Audience
Without knowing your audience, their behaviour and their choices you are walking down a blind alley. To build a successful mobile content strategy it's imperative to know the likes and dislikes of your audience, such as.
What percentage access internet using mobiles?
Is visual content popular?
Which content is engaging and what is shared the most?
Where do they spend time online?
Which social media is most popular among them?
These are basic questions to interpret your audience, their likes/dislikes, and to further strategize your ploys. Knowing where your audience are is imperative on how to go about reaching them.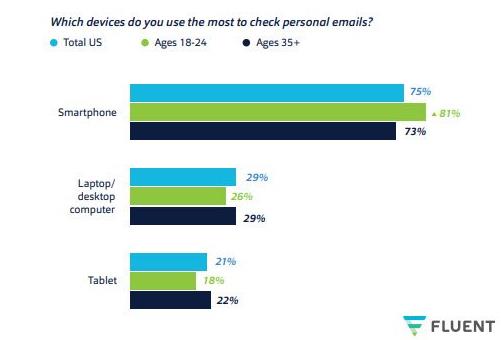 Once you know where they are, then you have to find ways to engage with them. And to engage having great content is vital. After having an invigorating content, consider ways to personalize your marketing objectives around it.
4. Understanding Metrics & Personalize
Likes and shares are not the only metrics to be considered to count your content successful. There are other factors too.
Also Read: Points to consider while building an App like Instagram
Higher conversion rates
Lower bounce rate: The longer the time visitors spend on your site augurs well for you, rather than they clicking and leaving your website within a minute.
A high bounce rate indicates that visitors are not satisfied with the content provided and it does not meet their requirements. They also aren't clicking on calls-to-action or converting into your clients.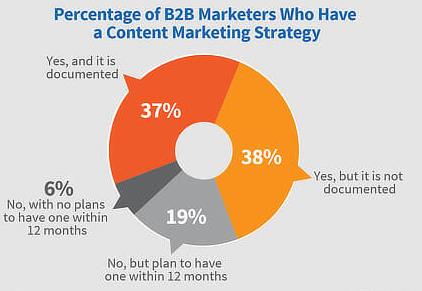 Ways to curb the bounce rate of your site can be summarised as:
Ensure to have interesting meta-descriptions as they ensnare a reader to your site.
Use apt keywords in your content to engage with readers.
Have a stimulating page layout. Use fonts, space, headings and figures to grab the attention of readers to necessary points.
Use engaging language, direct and present tense.
Ensure to utilize responsive web page design which works seamlessly in diverse devices.
A picture is worth thousand words, use images/videos wherever necessary.
5. Pick the right type of content
Videos by far have the highest engagement statistics as the message gets conveyed in a concise and crisp manner. Other visual contents include infographics, pictorial representations, and images- they are efficient and time saving for a reader.

Quizzes and contests attract crowds to an ecommerce site, whereas white papers, e-books and case studies befit B2B markets. Hence knowing your audience habits and creating content to complement their choices are imperative to the success of any content.
Content needs to be distributed via blog posts, e-books, newsletters, or social media posts to ensure its substantial exposure and to enhance your plans. Building SEO content has extensive benefits through repurposing content across diverse marketing avenues.
6. Smart content
The art of writing to knowing what to leave out. Your writing needs to be engaging and on a one-to-one level fashion. There are times when you would like to add much more but could be out of space and could head out of subject. This is where you use hyperlinks to send readers to that site to get the point across in depth on a separate page. This enables your reader to focus entirely on your mainstay and don't get them distracted.

When you feel that the attention span of your reader could be dwindling, focus on making their experience on your mobile site as organized and interesting as possible.
Conclusion
By carefully curating your mobile content strategy, the prospects of achieving positive results and exceeding your marketing objectives becomes real. The first part of the puzzle is to know your audience. The second is to create engaging content and to optimize it across various platforms such as smartphones, tablets, laptops and desktops.
Having the right quality and quantity of engaging and SEO optimized content curated for your audience and reaching them through the requisite medium will help you organize the perfect mobile content strategy.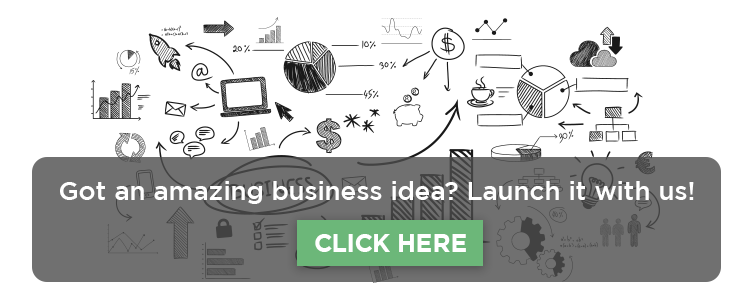 With an Engineering degree and a Diploma in Management under my belt, I worked for 16+ years in the automobile industry with various manufacturers in various capacities. But my passion for writing was overwhelming, hence I turned that into a career. I have been writing for more than 10+ years on various domains including the IT industry. I am sure you will find the 200+ published blogs of mine in here informative, exhaustive and interesting.