Here is how you can make profits by keeping in mind these simple tactics!
Ever heard of Uber for business? Ola corporate? Lyft Business Profiles?
Uber, Ola and Lyft are amongst the key players in global on-demand taxi industry. They allow you to create personal accounts where you can book taxi for yourself or your friends & family. Corporate profiles are your company's profiles where, you can book cab services for your employees or customers. 
Taking example of Uber for business, let us see through how corporate profile works in the on-demand taxi apps
As you can see, creating a profile on Uber for business module is not a complex task.
Moving on to…
Corporate/Hospitality Partner Module In Your Taxi App
Uber, Lyft and Gett are the top on-demand taxi providers in the global market and all these ride hailing apps offer corporate & Hospitality module to their customers along with the personal account, you can clearly see it working in their favor.
On-demand ride providing industry is already an enormous industry and additional feature will make your app further competitive in the market.
How is it beneficial?
Offering multiple add-ons to your customers is always beneficial for your business, especially when economy works in your favor.
Boom in shared economy is playing a big role in increasing demand of on-demand services.
Shared Economy: …peer-to-peer (P2P) based activity of acquiring, providing or sharing access to goods and services that are facilitated by a community based on-line platform – Investopedia
Rather than buying products, people are leaning towards shared economy, creating new opportunities for new entrepreneurs to leverage a shared platform to enter the market and grow & enhance profit margins of existing enterprises.
Transportation is something that has gained a maximum profit by this economic model, also causing more and more entrants in the niche.
Talking about, organisations, they all need transportation service for their employees and clients. Following ownership model requires higher investments, therefore, outsourcing is generally the option they reach out for; contributing immensely to global sharing economy model.
Corporate tie ups of taxi booking apps and organisation allows expansion of your ride hailing business.
Uber has over 50000 tie ups with organisations around the globe that use Uber as there taxi booking solution.
Uber's collaboration with American Express is a best example of how such tie ups add up to your larger benefits. This tie up ensured promoting Uber enterprise solution to the American Express corporate client base, faster funds availability and optimized risk management.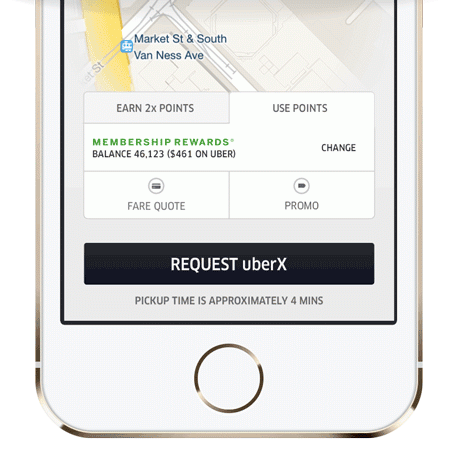 By keeping corporate profile option in your  taxi app solution, you are definitely catering to the demand for cab outsourcing requirements.
Another use case for corporate business module of taxi booking apps is the hospitality module. In hospitality module, Hotels, Clubs, Restaurants etc provide taxi services to their customers.
Several on-demand taxi apps have mentioned about the considerable revenue growth they earned because of hospitality tie-ups.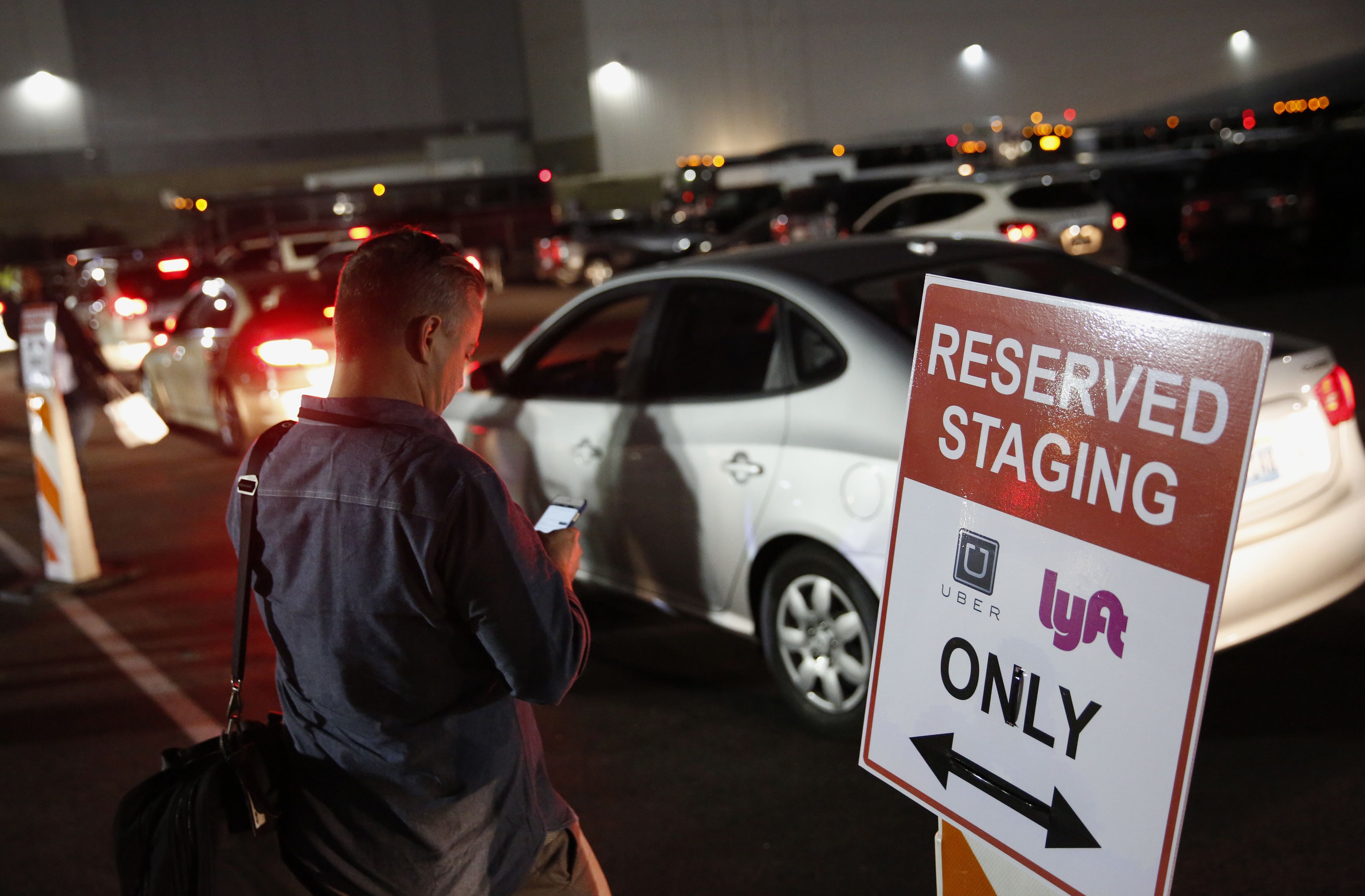 For example, Zippy, outstation cab provider said,
With this tie-up with OYO, we have been seeing steady growth in the number of rides per month and our repeat customers have doubled in the last quarter reinforcing our belief in the business"

Who provide such taxi booking solution?
Our Uber clone taxi booking software solution Karry, provides advanced inbuilt corporate / hospitality partner module.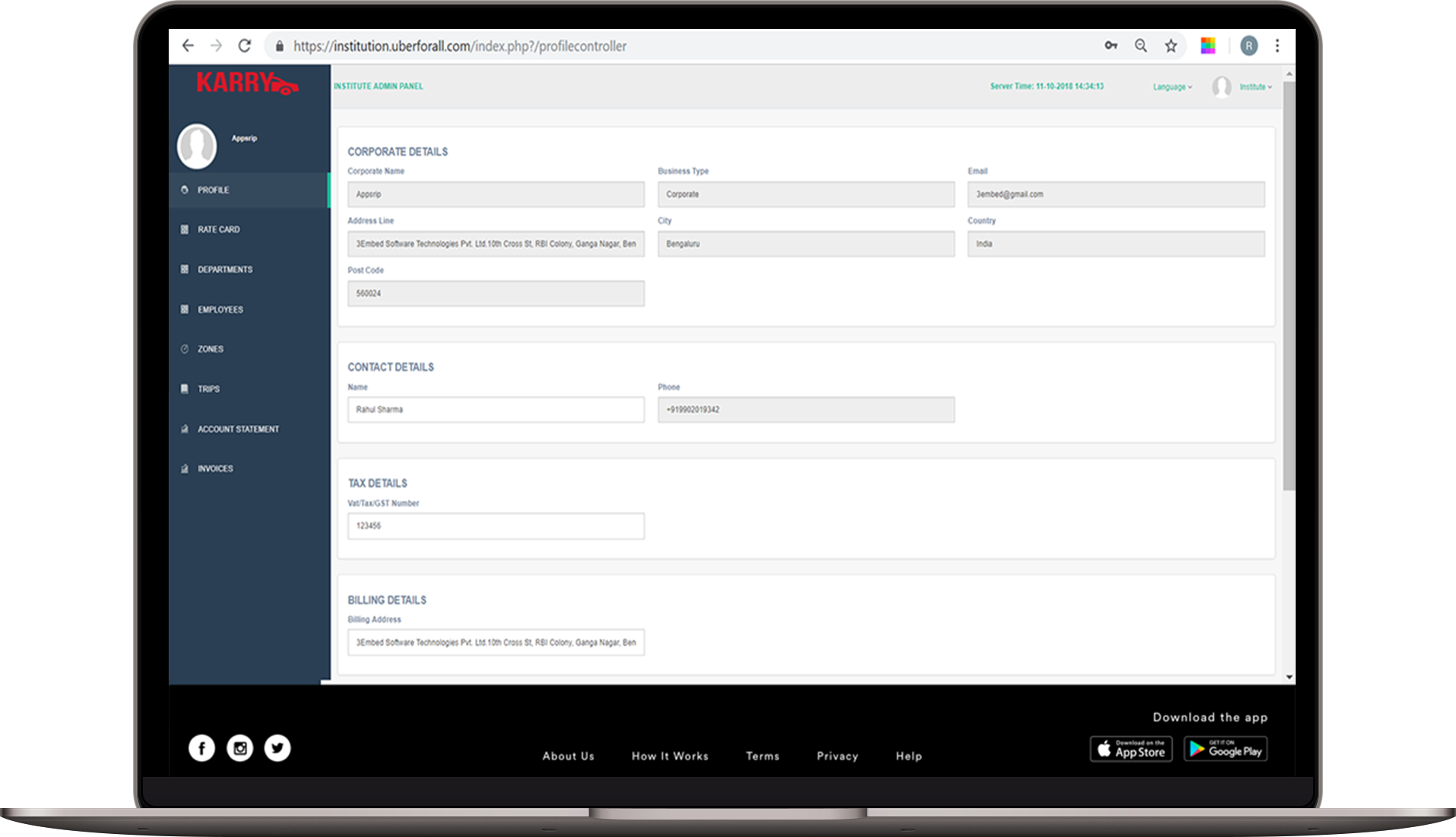 Must Read | Build An Uber Like App with these technologies
---
Embellish your taxi business app with institutional partner modules. Click HERE to know more.