The world continues to live on the internet lapping up literally everything it has to offer.
Various apps and social media platforms that have crept into the digital space in the past decade taking over our precious time.
One such app that provides immense satisfaction for not only user but also the creator is Onlyfans. Let's learn more about this app and the process behind the design and development of a similar app, that is OnlyFans like app development.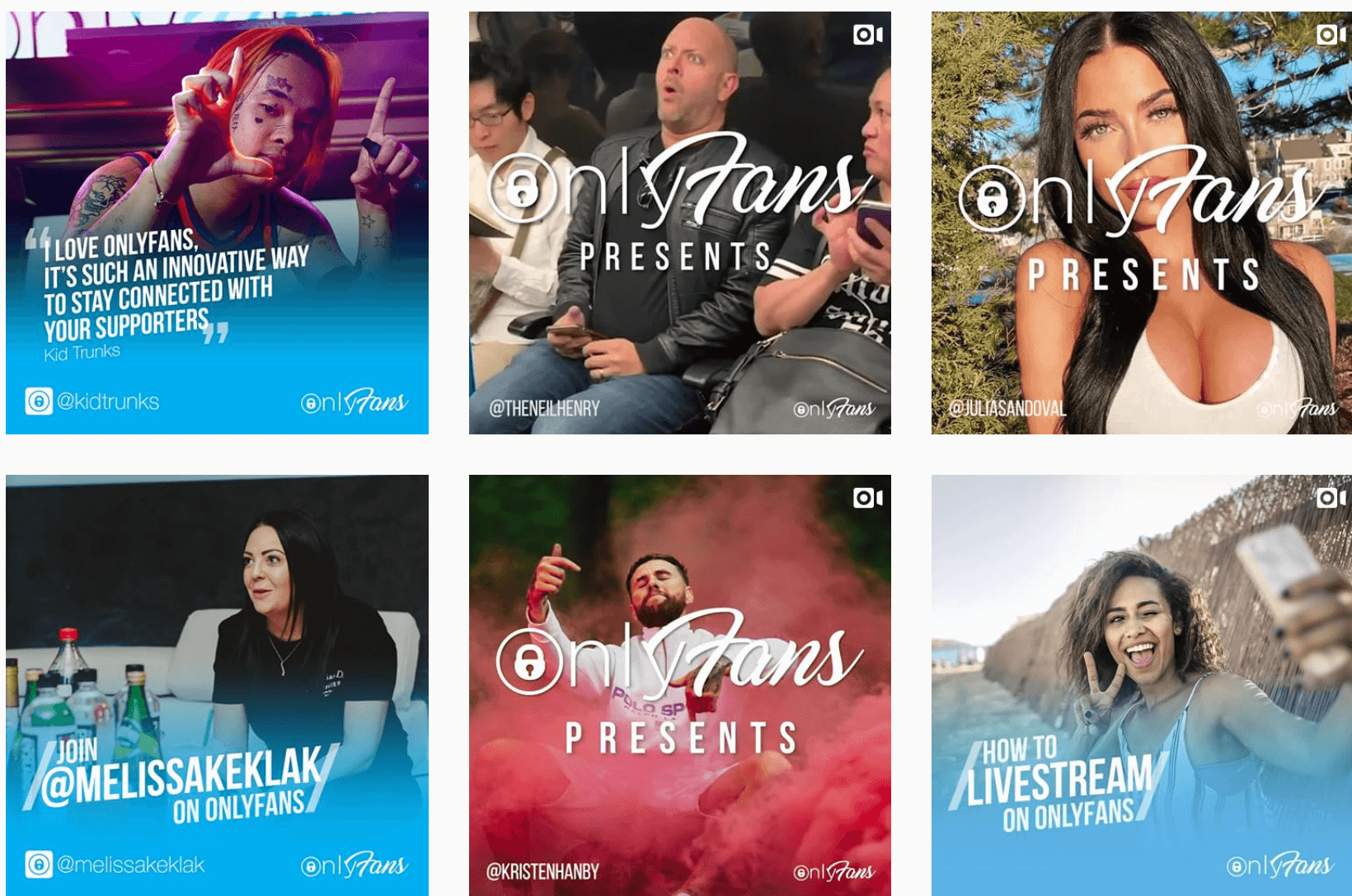 People love using these apps as they provide great excitement and entertainment. This was very much in need as the world was locked down and sitting at home people depended primarily on their smartphones for everything.
What is OnlyFans and How It Works?
OnlyFans is a new age social media platform where content creators can sell original content. This app allows users to watch content created by artists and displayed through a subscription model.
Timothy Stokely developed this platform in 2016, and since then, it has paid more than $600 million to its creators. Users can opt for a monthly subscription model or pay per view or there are some creators who allow both these models.
Only users above the age of 18 are allowed access to this platform as the content is explicit. This app uses a paywall technique whereby you cannot share content beyond that paywall. If you try to take a screenshot, the paywall restricts that image and displays a black screen instead.
The revenue model adopted by Onlyfans is: the company keeps 20% of the total revenue received. The rest 80%, is given to the creator.
Is it Worth Developing an OnlyFans Clone App?
With the COVID-19 global pandemic hitting the world hard and forcing everyone indoors, this has opened up new revenue models and new professions have come to the forefront. Google has shown that the growth of OnlyFans has increased by 500%.
Hence apps like this are currently trending and people all over the globe are glued to their smartphones. Therefore, OnlyFans like app development has much prospects. Entrepreneurs can profit by developing apps similar to OnlyFans in their region.
Businesses that have invested in similar models to OnlyFans are finding considerable success. OnlyFans has around 50 million registered users and close to 1 million content creators affiliated to the channel. OnlyFans doesn't impose too many restrictions.
Therefore it is pretty rudimentary for content creators to post adult material. That is what the site eventually became (in) famous for. But that's not what the site was created for.
Crucial Features Of A Subscription-based OnlyFans Like App
OnlyFans is a highly dynamic platform that keeps on updating its features constantly.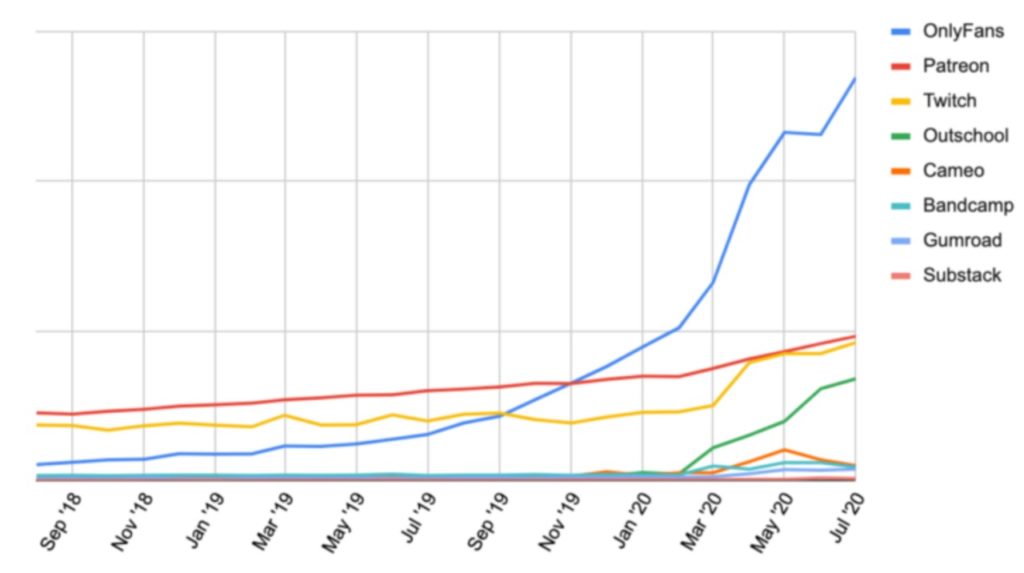 Here's some of the categorized features that would have to be included while developing an app like Onlyfans.
For the Users
Users should be able to login or sign up easily.
Users should be able to search for specific profiles of their choice.
Users should have the provision to communicate directly with the creators.
Customers can ask to buy certain content from the creators.
The app should provide recommendations and suggestions based on a user's activity.
Users should receive regular notifications.
Users should be able to pay for services safely and conveniently.
For the Content Creators
Creators should be able to sign up quickly and select their type of content.
Creators should be able to create custom subscription plans.
Creators should be open to sharing content according to the users' needs.
Creators should not find it difficult to receive payments.
Creators should be available to conveniently interact with their customers.

Stages to Create an App like Onlyfans
Let's take an in depth look at how to create an app similar to Onlyfans. We will also look at why OnlyFans like app development demands extensive research and considerable time.
Market Analysis
When you propose to develop an app similar to Onlyfans, you need to study your competitors before designing the product. As a competent business analyst, you need to know the market, methods to avoid risks, manage the development section and get a successful return as soon as the app is launched.
Designing
Designing can effect cost of Onlyfans like app development and includes providing all necessary features within the app. Design and an innovative UI attracts customers to your app. The first step is to create a basic setup and customize it for a better and more convenient interface.
The second step is to include useful features for the users like sign up, chat, payments, settings, profile management, posts and much more.
Front-end Development
The front-end of an app includes the interface and configuration that is visible to the user. The app's design, performance, and functionality are the main factors considered in front-end development. Every detail within the design and functionality must be considered before the app is finalized.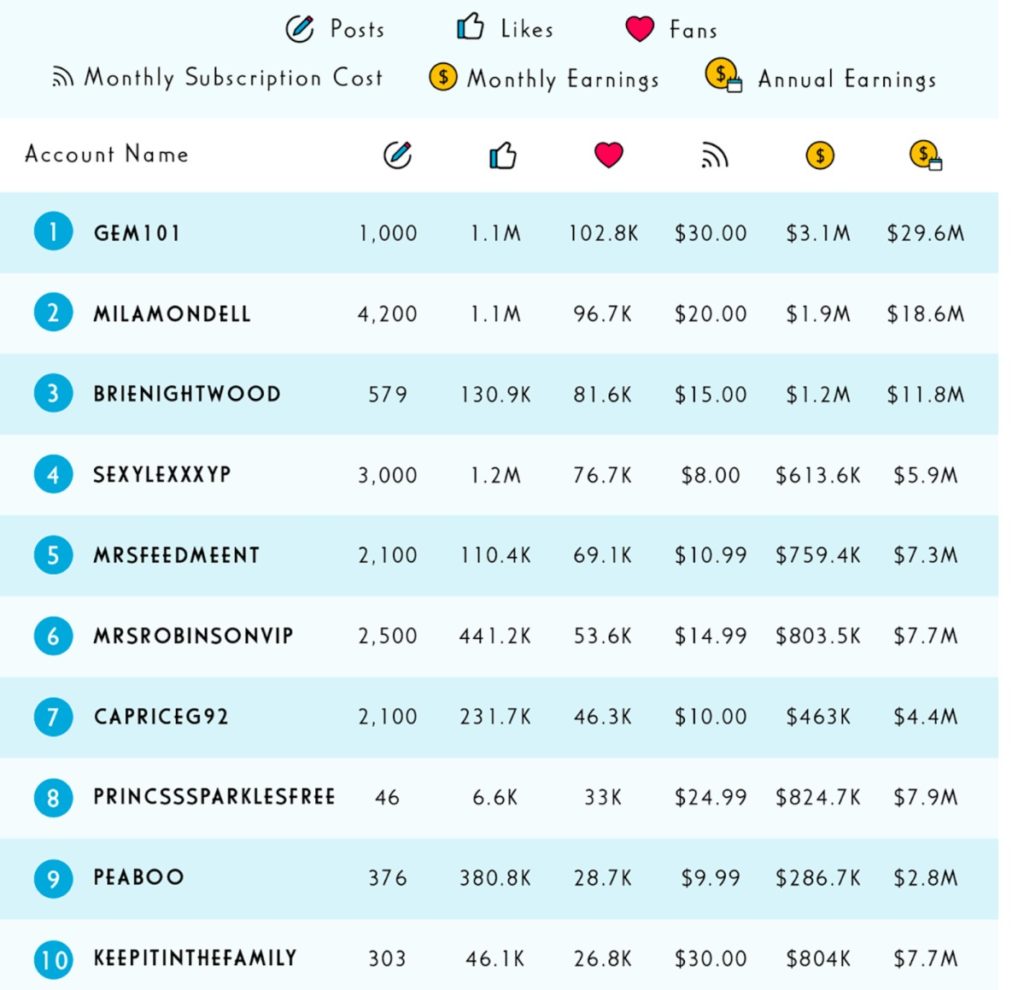 Back-end Development
Back-end development of an app similar to OnlyFans requires innovative developing skills and knowledge.
All the basic functionalities like user environment, project launch, database management, subscription management, profile management, payments, notifications and many more are features of back-end development.
Testing
When you aim to clone an app like Onlyfans, the developed app needs to go through multiple layers of testing. This ensures that before launching and full-blown implementation, there are no bugs in the app, and the user has a smooth experience while using it.
Deployment
Deployment of the app is as important as other steps. Firstly register your app on the server and distribute it to various app platforms.
Support
This step is taken up right after the app is launched. If there are any further bugs the tech support makes sure it is taken care of. And further improvement or development or other inclusions are taken up.
Tech Stack for OnlyFans Like App Development
While there are various programming languages and technical stacks that you can use to develop a clone app of Onlyfans, here's a list of the most popular technical stack.
Programming languages: Kotlin, Node.js, Swift
Frameworks: Flutter, jQuery, SocketCluster
Database Management System- MySQL
Cloud Solutions- AWS (Amazon Web Services), Google Cloud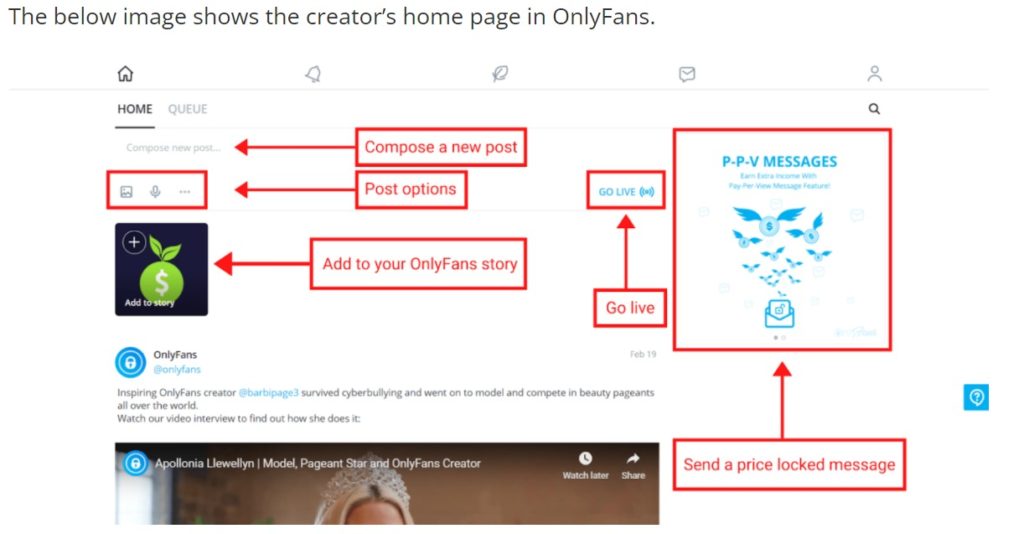 Cost For OnlyFans Like App Development
To have a basic clone app of Onlyfans, the cost would come around $20,000. To design and launch an app that is pretty much similar to OnlyFans would cost you around $50,000.
Apart from these, various other factors determine the cost of an app like OnlyFans, such as the number of app platforms the product needs to be launched, the features to be included, design complexity, labor requirements, time required and others.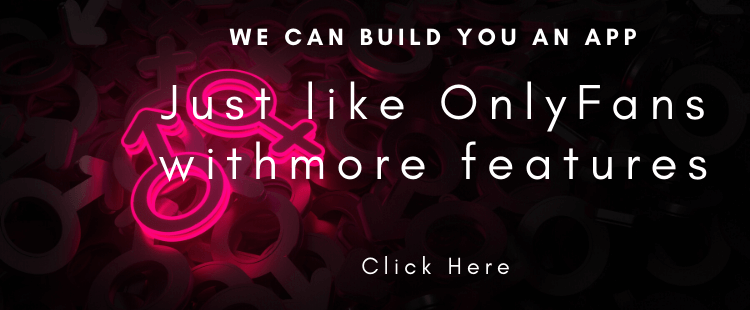 With an Engineering degree and a Diploma in Management under my belt, I worked for 16+ years in the automobile industry with various manufacturers in various capacities. But my passion for writing was overwhelming, hence I turned that into a career. I have been writing for more than 10+ years on various domains including the IT industry. I am sure you will find the 200+ published blogs of mine in here informative, exhaustive and interesting.