This is an age when everyone is a creator, anything that you put on the net and is there for the world to gawk at, makes you a creator.
And if you can monetise it because folks take a liking to it – serendipity. This process has given rise to the creator economy business model.
Creator economy has two fundamental sides: individuals who can monetise their fans and followers using their unique content, and (2) businesses that build tools and infrastructure to create or manage content.
Creators include writers, bloggers, independent influencers, and videographers. Businesses that are part of the creator economy business model include platforms that host content, software to manage content, and financial enablers.
The rise of people who make a career out of their hobbies has fuelled the growth of a new business known as the "Creator Economy". This has now created a path of success and fame for many who are gifted and want to showcase their talents virtually across the globe.
More and more internet corporations are speeding up the construction of new platforms for artists to monetise their content. Many social networks and platforms are turning to creators who produce content for the web.
Introduction: Creator Economy Business Model
The growth of creators is being driven by Gen Z and millennials, who produce images, films, music, and texts for various social networks and digital platforms. In this world, there are bloggers, social media influencers, videographers, and curators of material who have the world as their audience.
Anyone with a camera (even a smartphone will do) and an internet connection can create content. Another development in technological innovation and the democratisation of the internet is this new field of work.
According to Antler's Creator Economy Report, the creator economy is currently valued at an unprecedented US$104.2 billion on a worldwide scale. It is apparent that the creator economy business model is both the present and the future of content production and consumption, as it represents a significant flow of income.
However, in order to find progress, platforms must provide funding and support for the material as well as safeguard the creators so that they may continue to thrive and have a positive effect on economies.

Who Is A Creator?
Any person who produces or selects online content that appeals to a certain target audience is a content creator. Many people can now make a living working part-time or full-time as content creators, thanks to innovative methods of monetising their content.
Through original material, content creators frequently have the power to persuade their audience to try, buy, or learn more.
Follower counts (or subscriber counts) and engagement rates are frequently used as criteria for content creators. The majority of active content creators have at least 1,000 followers on their main social media platform.
Content providers also include prolific bloggers who receive tens of thousands of visitors each month to their websites. To advertise their blogs and interact with their followers, these bloggers use their preferred social media platforms.
Innovative content creators use their talents to develop a personal brand that appeals to certain demographics. While some writers, photographers, and videographers have formal training, the majority merely offer a distinctive viewpoint or a charming voice that is uniquely their own.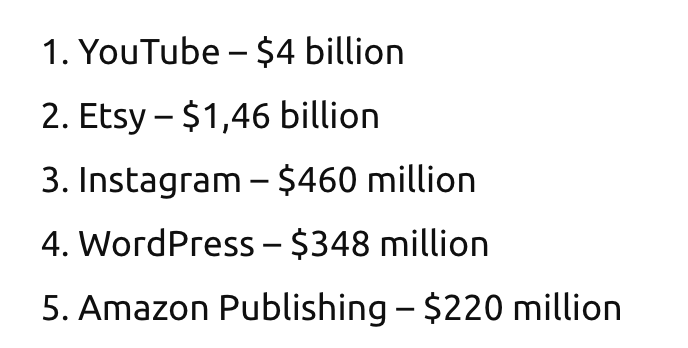 How The Creator Economy Works?
The fundamental angst of content creators is how to make money from their original work on a regular basis.
There are new creator economy platforms like Patreon and Hy.Page that empower fans to buy memberships and subscription to support their favourite content creators. These are great options for artists who want to be free of consumerism and devote their time to uniqueness and expression.
However, some creators look to other sources of money to augment their 9 to 5 existence. For instance, despite being incredibly popular, follower donations are by no means the only way for video makers to monetise their work.
At the moment, brand endorsements are the main source of income for content creators.
The immense value of high-quality content is, however, transforming the creator economy and giving content creators new opportunities to monetise their audiences. In a recent interview, Gary Vanerchuk, a well-known authority on entrepreneurship and content marketing, made an important prediction.
To increase their user base, top social media networks need content creators. Because of this, Instagram presented new opportunities for creators to monetise their work at the Inaugural Creator Week.
Experts foresee a world in which content creators can monetise their audience in several ways as users experiment with social media "tipping" and investors test out content NFTs.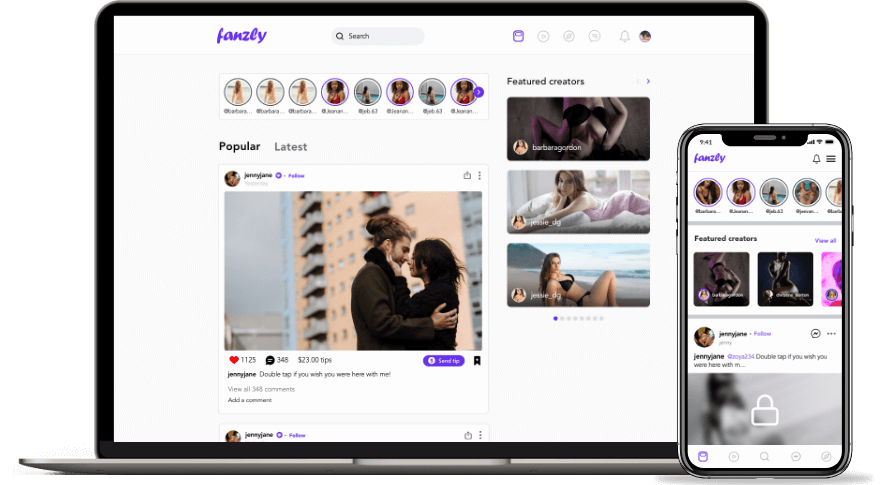 Why Authenticity Is Important In The Creator Economy?
Lifestyle material, or "In Real Life" (IRL) posts, are in high demand now more than ever because of the creative economy trends. Across a wide range of retail industries, a drastic move away from studio images and toward IRL material is under way.
Despite a polished appearance and feel, production companies are realizing that authenticity in a commercial or advertisement cannot be faked. In actuality, any type of content, including crudely made videos, can convey authenticity.
Customers want material in a different way, and content creators are providing it with transparency and originality that are challenging to replicate. This is all the more obvious in the influencer marketing sector than anywhere else.
Influencer marketing is most effective when content creators' brand endorsements demonstrate a sincere affection for the goods they are endorsing. Genuine brand endorsements result from close connections between content creators and brands.
The marketplace model, in which brands and creators are "matched" without either party knowing too much about the other, is in stark contrast to this strategy.
Collaboration With Content Creators To Create Genuine Content That Converts
For brands that are aware of the ties between creators and original content, influencer marketing has a great potential for customer conversion. It only takes a passionate content producer to upload a lifestyle photograph of one of their favourite goods for many high-performing ads.
Audiences visit the brand ambassador landing page of the creator and finish their purchase because they trust the artist's endorsement.
In-app shopping and shoppable picture advertising are two examples of how social media platforms like Instagram and TikTok are improving their social commerce features. These tools boost the ability of influencers and online retailers using social media to draw in new customers.
Assisting Content Creators In Directing Clients' Target Markets Through The Marketing Funnel
Influencer marketing has a significant impact on prospects at every point of the marketing funnel as more organisations learn how to integrate select content providers into formal relationships.
For instance, customer experience improves in e-commerce as each consumer touchpoint has a greater influence. And the stronger a brand's relationship with its audience, the better the consumer experience.
Because it carries more social proof than a branded post or conventional ad. Authentic content from independent content providers has the potential to have a profound impact on consumers.
Influencer marketing improves the brand content creator relationship by fostering deeper ties with target audiences in addition to increasing conversion rates. These advantages boost a client's lifetime value and cuts down customer acquisition costs.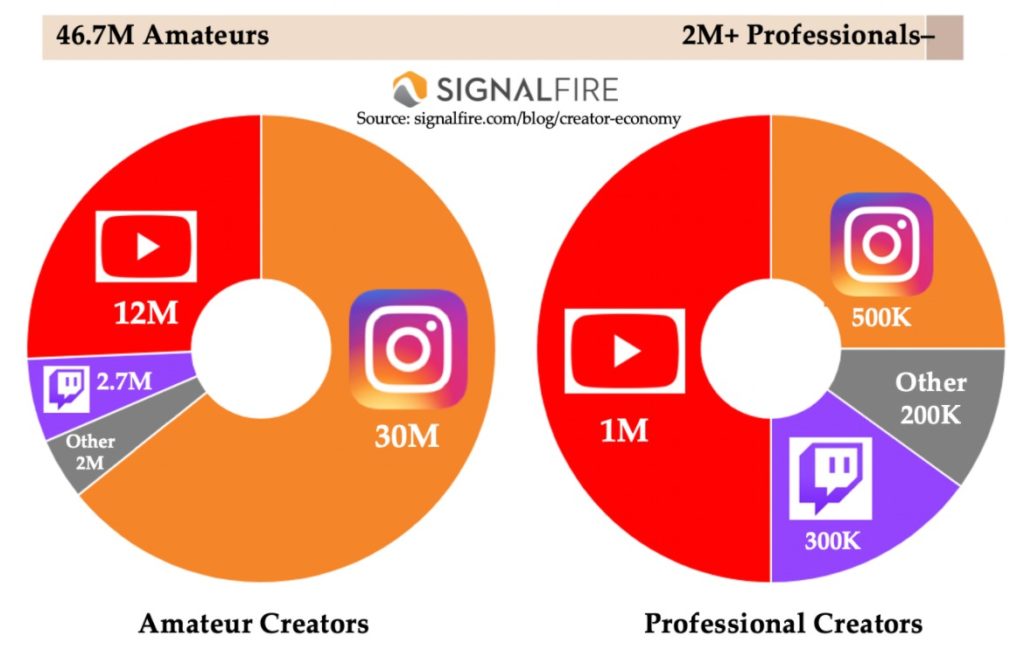 Common Roles Within The Creator Economy
Not all content creators are influencers, and not all influencers have a fan-following of 1,00,000 or more. The economy of creators is wide and growing. But content creators can be divided into a number of groups.
Celebrity Status Content Creators
Before influencer marketing became popular, there was celebrity endorsement marketing. When a content creator has 1 million or more active followers, they are considered a celebrity, and as a result, their endorsements can be expensive and have significant impact on the target market for the company.
In order to interact with their fans and produce more in-person material, artists who become famous outside of social media (such as professional athletes, movie stars, etc.) frequently decide to join social media platforms.
These celebrities might advocate products, accept endorsement deals, or use social media to promote their own business ventures.
Material Creators Who Also Create Content
Many content creators enjoy honing their art and finding new ways to showcase their individuality. These content creators might work in collaboration with brands to create adaptable product photos, videos, blogs, etc. that brands can use in several contexts.
Because of this, a lot of direct-to-consumer (DTC) companies choose to hire these people to create their social media posts.
Compared to most media production organisations, content creators are more genuine and more reasonably priced. Additionally, this strategy reduces DTC marketing teams' payroll expenses.
Influencers Who Are Content Creators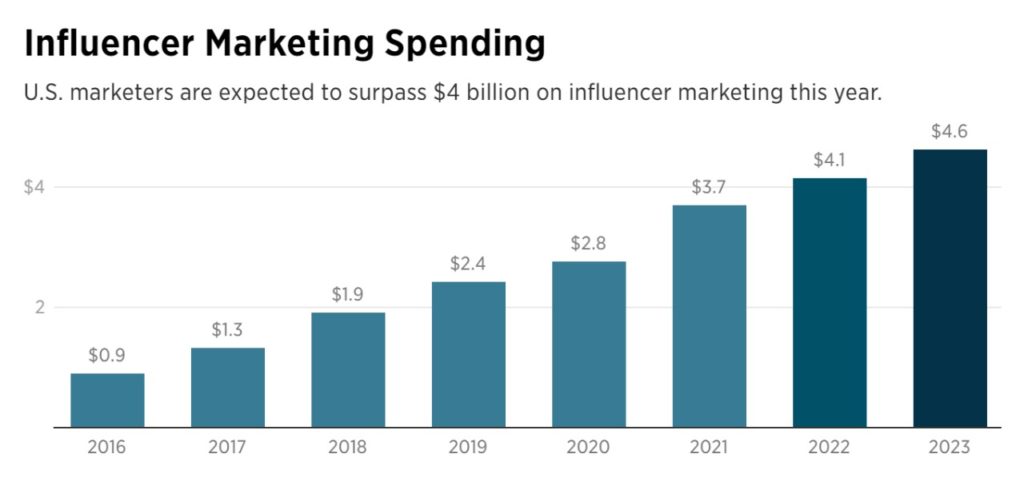 While a content creator accepts their influencer status, their audience pay close heed to their advice and opinions when thinking about their own wants and goals.
Key Opinion Leaders (KOLs) often possess the qualifications required to be considered authorities in their industry. Professional artists, former executives who are now business mentors, creator industry solution providers, certified healthcare providers, and other individuals are examples of KOLs.
KOL brand relationships are most effective in B2B or complex sectors (SaaS, nutrition, mental health, etc.).
Brand Promoters
Some relationships between brands and influencers develop to the point of exclusivity. Some influencers who serve as official brand ambassadors employ this strategy.
One credible example for this is Lionel Messi who is the brand ambassador for Adidas from 2006. In 2017 Adidas signed a lifetime contract with him. Now folks identify Adidas with Messi and there are fans who purchase Adidas just because of this.
As a brand ambassador, the influencer may get paid in cash, but they almost always get free products, commissions on sales, and other special benefits.
Affiliates
Affiliate influencer partnerships frequently function similarly to ambassadorships. These words are frequently used interchangeably by brands.
However, these influencers are paid only through commissions. Because influencers have a closer relationship with their audience than typical affiliates do, their online presence brings marketers higher returns.
Customer Champions
Customers who are ardent brand supporters are another group of influencers. Many companies create networks of ardent supporters of their products who get together to talk shop and participate in brand-sponsored events.
Although customer advocates frequently reach smaller audiences, they frequently have very active audiences. With the help of their fans and followers, these influencers can increase brand loyalty and boost sales.
The Difficulty Of Overseeing Several Content Creators
It's a time-consuming effort for organisations that have committed to a strong influencer marketing plan to oversee content creators who create content for them.
Which is why, content creator management software can successfully address relationship issues head-on.
Finding Content Creators
Many of the top social media sites are implementing upgrades that make it simpler to find top content creators in particular industries.
However, employing a platform tailored to content creators enables marketers to focus their influencer search based on factors such as audience demographics, bio keywords, engagement rate, and more.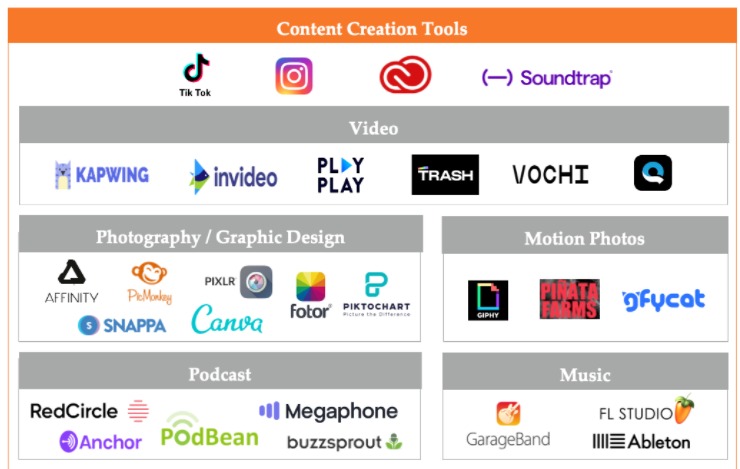 Hiring & Onboarding
Before establishing new collaborations, negotiations, and contracts, make sure that brands and content creators are completely in agreement.
These new content creator relationships demand an initial onboarding procedure when agreements are charted out.
This may include collecting shipping information, product preferences, and campaign rules. Many companies use a variety of media (intro films, slide shows, etc.) to quickly acquaint creators with their products.
Relationship Control
Most influencer marketers eventually learn to utilise each content producer team member in accordance with their individual strengths.
It takes close attention to detail and excellent communication with each content creation partner to personalise the brand-content creator connection.
Campaign processes
One of the most challenging aspects of an influencer program might be maintaining a sustainable process, depending on how many kinds of collaborations and campaigns a business chooses to run in a given time frame.
Influencer marketing automation is crucial because of this. Highly repetitive campaign workflow chores can be managed more effectively with the correct software program.
Product Satisfaction
E-commerce firms without a robust product fulfilment process frequently face unique challenges in managing inventories while controlling free gifts to content providers.
A seamless e-commerce shop integration within an influencer marketing software platform is one of the finest answers to this problem.
Influencer Payments
High-performing influencer programs must carefully arrange their content creator rewards, whether they use product seeding, commissions on sales, flat fees, or a combination of all three. In order to keep their connections with their artists robust, brands must make payments appropriately and promptly.
Given that the creator economy market size for the creative economy is constantly expanding, there are many firms in this sector that provide services to help creators.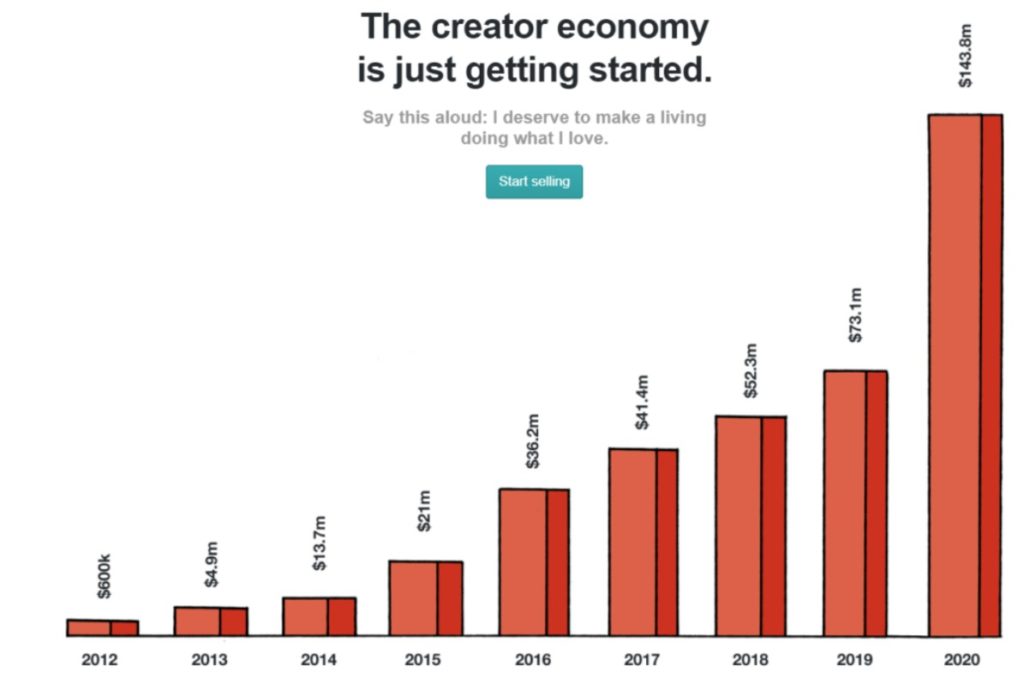 Top 5 Creator Economy Startups
For your convenience, we've broken it down and listed five top creator economy startups for 2022 working within the confines of the creator economy business model.
Passionfroot
The goal of this Berlin-based firm Passionfroot, which specialises in the creator economy, is to enable artists to feel less burdened and safeguard their creative spark while they develop their platforms and enterprises.
As a sort of "back office," Passionfroot is a workspace where creators may manage their businesses and arrange their money.
Passionfroot which operates in the creator economy business model intend to integrate numerous tools creators use to manage their businesses, including content planning, payment procedures, cooperation management, and more.
Sign up today to reserve a position on the platform before it opens to beta users!
Pallet

A creator economy business called Pallet gives creators the chance to participate in a two-sided marketplace as opposed to selling to their audience in a one-sided value exchange.
Pallet operates on the creator economy business model and its founders think that distributed and community-driven hiring is the way of the future. Through a job platform for creators, they strive to make talent in professional communities more accessible.
Communities on Pallet can make money by advertising job openings in their community or by introducing potential employees to companies directly.
Stir
Stir is a financial platform that allows creators to manage their money sources, analytics, and revenue sharing.
Stir provides a more effective approach to transferring money to collaborators and collecting fees for brand deals. The platform allows for quick bank-to-bank payments with no additional costs, making it a fantastic substitute for PayPal, which keeps 2.9% of each transaction.
Popular creators like Casey Neistat and Colin and Samir have already joined Stir. "The Information" named Stir as one of the top 50 most promising startups.
Kajabi
Kajabi, an entity operating on the lines of the creative economy business model, it offers a platform for creators to monetize their expertise and passion. Creators can create, promote, and sell online courses, membership sites, coaching programs, podcasts, and more on the platform.
In addition, Kajabi provides templates for content and marketing campaigns, tools for managing CRM, Stripe and PayPal integration for payments, and analytics tracking. Creators may access their websites, goods, marketing campaigns, and communities from a single dashboard.
Fanhouse
Creators can monetise their work, provide unique behind-the-scenes information, and interact with their followers on the subscription platform known as Fanhouse. Fanhouse works on the creator economy business model and enables developers to establish an entirely autonomous community platform.
Fanhouse retains 10% of transactions for its operational services, which is less than most other platforms, while creators receive 90% of their earnings. The Chainsmokers and other creators have already begun to take notice of this company in the creator economy.
Conclusion: Creator Economy Business Model
Thanks to the new creative economy, consumers and brands have a singular chance to connect in ways that have never been possible in the history of retail. Brands that go beyond the influencer campaigns' initial conversion power can increase their authenticity throughout their whole marketing funnel, cutting costs, creator industry solution and improving outcomes.
Given its widespread use, the creator economy will simply be called "the economy." There have been cultural and demographic developments in the past few years that has favored workers who choose their working hours, income, and the kind of work they prefer to do.
People can now choose their own schedules as new forms of work and definitions of work, such as the gig economy, emerge. Individuals are turning away from tedious and repetitive employment with original strategies for generating income on their own terms. It seemed impossible earlier, that people made money via their artistic interests or hobbies.
That was a decade ago. Through new channels, people can make money off their creative pursuits and fan bases with the help of the creator economy business model.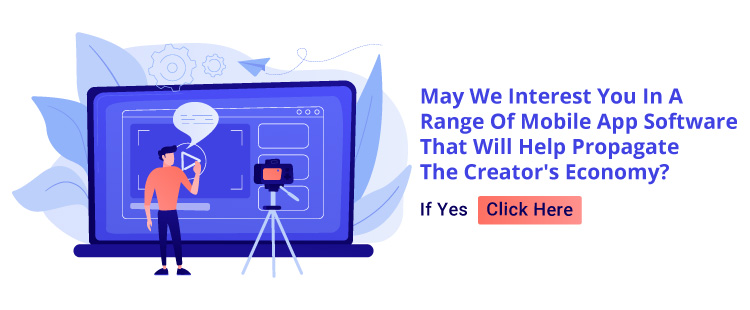 With an Engineering degree and a Diploma in Management under my belt, I worked for 16+ years in the automotive industry with various manufacturers. But my passion for writing was overwhelming, which I turned into a career. I have been writing for more than 10+ years and mostly in the IT domain. I am sure you will find the 300+ published blogs of mine in here informative, exhaustive and interesting.