Nike pays Ronaldo at least $20 million a year, so that when you see Nike you think of Ronaldo.
What is creator economy?
Now if Ronaldo decides to market his own product, instead of Nike's? That's the secret of the creator led commerce (creator economy). Brands are losing out to humans.
50 million people (creator economy market size) around the world label themselves as creators. This is despite the creator economy being only a decade old. No many other professions has such ardent followership.
This is one of the fastest flourishing profession's. In the US 29% kids wannabe a YouTube star and only 11% an astronaut.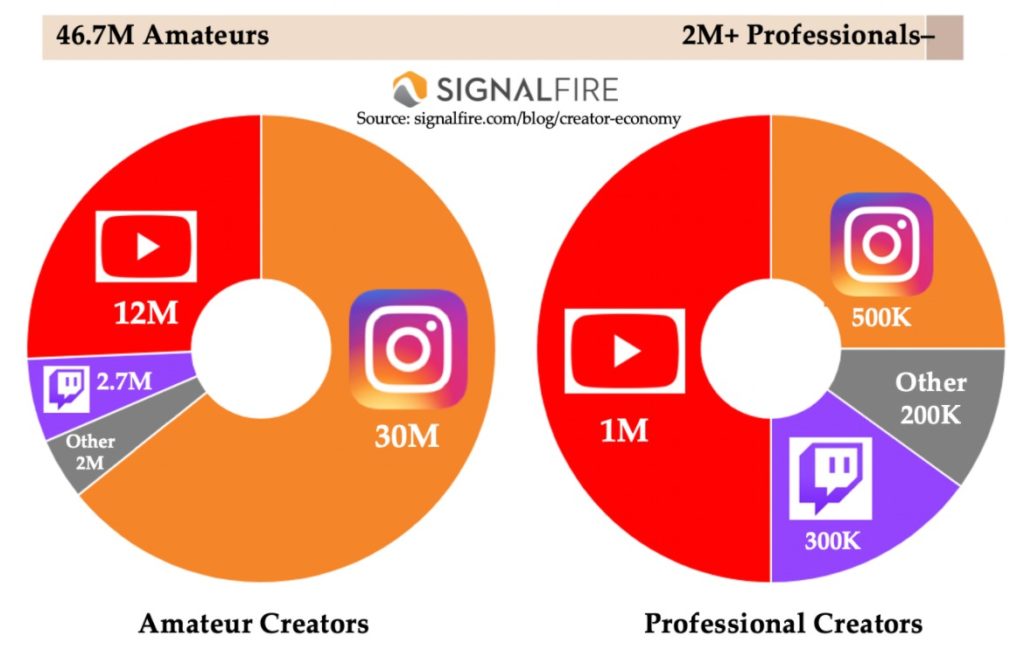 We identify brands via humans – not the other way round. Brands are making it big by having the face of a celebrity linked to it. They are not just powering the brand, but creating it. Success is achieved by powering and being the face of big brands.
Christiano Ronaldo advertises for: Coca-Cola, Nike, Clear, Tag Heuer; Lebron James advertises for: AT&T, Beats, Blaze Pizza, GMC, PepsiCo; Justin Bieber advertises for: Proactiv, Adidas, Calvin Klein.
That's where the world is headed. Consumers connect to humans, not corporations/brands. That's why corporations invest millions on celebrities to be their face. Celebrities are now cutting out the middleman. Creator-led commerce is going to dominate the creator space.
This is just taking-off as now more and more creators launch their own stuff. Rest of the crowd will catch up. So instead of depending on corporations for revenue, they will be a brand and earn big bucks.

Revolution of Commerce
The pandemic brought new trends to the forefront quicker than the adoption of e-commerce. It took a decade for ecommerce to grow from 6% to 16% of retail sales. And in the months March & April 2020 it added another 10%.
The global retail market's worth $25 trillion with $9 trillion belonging to ecommerce.
As online becomes the watchword, commerce is gaining sustainability, efficiency, affordability, and convenience. Commerce transformation was aided by the pandemic and changing attitudes it created in humans.
The 5 facets of commerce:
Livestream Commerce
Social Commerce
Customer Procurement
Creator Driven
Creator Economy
Livestream Commerce
Live shopping is big business, QVC in the US helped reap $12 billion in revenue last year. Internet penetration in the US is 90%, similar to TV penetration. Who will be the QVC for internet?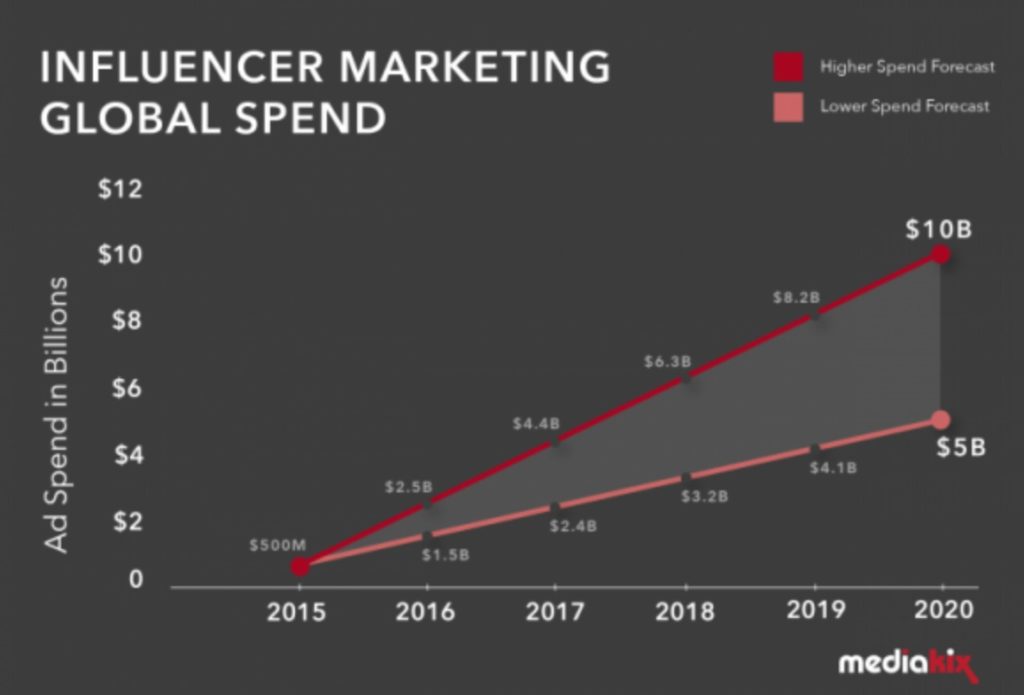 Livestream commerce is grabbing precious ground in the West. TikTok held a livestream shopping experience and surmised: By combining creative, entertaining content with the big brands and creators to create a new shopping experience to bring together favorite parts of discovery and purchase of new products.
The event was unique as the complete process from discovering to payment occurs within TikTok. Earlier they experimented social shopping with Shopify in a different manner.
Instagram held live shopping during holidays. And YouTube a live stream event with big brands hosted a QVC-inspired shopping episode.
To understand livestream, look no further than China. 2 in 3 Chinese purchased goods via livestream last year. Livestream commerce is a budding $350 Billion industry in China, pegged to grow 60% to $550B in 2022.
Social Commerce
In the US Amazon commands 50% of the ecommerce market. But their uninspiring, emotionless, search-driven shopping does not support impetuous buying. Amazon did not support serendipity in shopping that happens during a window-shopping spree or an unplanned purchase whilst wandering in a mall.
Social networks like Instagram and Pinterest tried filling this gap but with little success. In 2020 when Instagram had the opportunity to bring in discovery-driven commerce route, they faltered. Now both Instagram and Pinterest have confined themselves to content than commerce.
Social shopping is more successful in China. Pinduoduo which means "Together, more savings, more fun", propagated buying as a group to gain massive discounts. LATAM entity Facily is replicating Pinduoduo's tactics.
In the US newer models are emerging in social commerce. The Lobby, encourages you to shop along with your desired influencers. Howtank allows embedding chats for customers to chit-chat. Curated, as the word suggests caters experts to help the decision process in a purchase. You get professionals with extensive domain exposure during purchase of sporting goods or devices.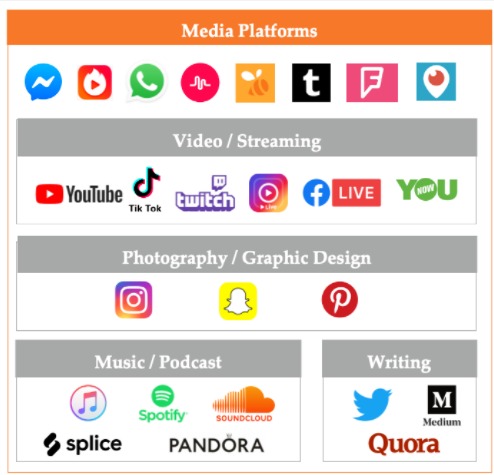 The fine-line between content and commerce continues to abate.  Livestreaming, is closely related to social commerce. Swaypay directly connects transactions with content by getting you paid for posts on TikTok regarding purchases made. Performance of your video earns you money.
Customer Procurement
Swaypay and other channels help with customer procurement. Getting clients is an expensive affair with many direct to consumer brands that are successful hitting plateau at $50 million sales. Post which the Customer Acquisition Costs rises steeply and does not support the customer Life Time Value. Competition exacerbates this further. There are firms who find themselves completing with myriad firms after a threshold.
Brands are always seeking newer ways to acquire customers and looking for clever ways to find new customers and competently. Floating Facebook ads, raining TV ads, SEO optimizing don't make the cut any longer.
Firms are there with expertise to acquire, engage and retain consumers. Thousands avail services of Attentive in SMS marketing. Email and SMS marketing giant Klaviyo too has gained the attention of firms. Yotpo has a gamut of products: reviews, referrals, loyalty-leads, and user created content.
Canal allows a brand to sell other brands while showcasing its own products. If you own a bakery, display related products of your partners. A cost-effective advertisement.
State Of The Creator Economy: Influencer Driven
2010 heralded influencer marketing. This was built on the premise, people trusted some folks and their recommendations. Especially in the US, around 50% Americans have purchased something or the other because of recommendation from an online influencer.
Influencer mines what brands are good with—influence. People wake up to influence, along with sponsored posts and marketing.
In 2017 influence marketing was worth $1.7 billion, now the domain is $13.7 billion – that's 8X.
Micro-influencers are pulling in big-bucks too. Smaller influencers have very good engagement rates (likes and comments). This leads to parsimonious economics for brands. Nike choose to work with micro-influencers rather than Kim Kardashian is a worthy example for this scheme.
Nike would have to pay $1 million to Kim K who has 1% engagement on her posts. But 1,000 micro-influencers with 50K followers each would garner more impressions per dollar. Now everyone's a creator with huge online presence. This concept is more than compelling.
The ground work with 1,000 influencers is more. But an entire industry has germinated to help firms to acquire, manage, and pay influencers.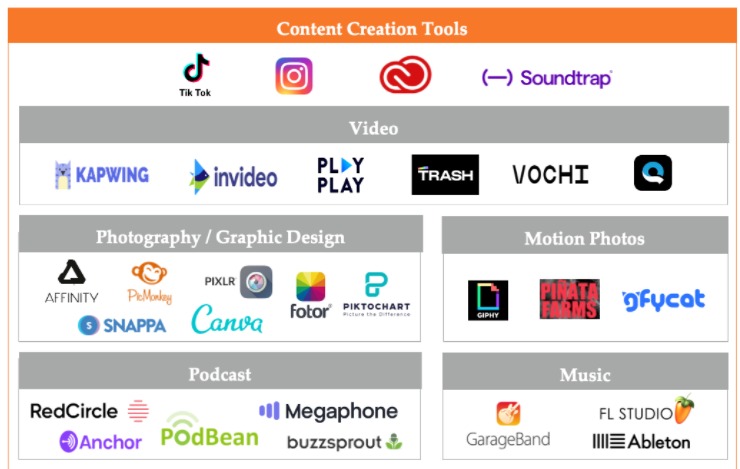 Firms leveraging micro-influencers and user-generated content have summed up: Social platforms are changing commerce and every individual is now an influencer.
Creator Economy Market Size  
Now Kim K or her ilk don't want to be left behind. So they have given up renting distribution on their feed to brands. They have begun to cultivate their own empire. Kim is her own brand.
SKIMS, Kim's clothing brand, raised $3.2 billion funding recently. 2021 saw Kim K grow by 90% YoY to $275 million. This year the business is aiming $400 million. The underwear category rules the roost of SKIMS sales and just 20% by Shapewear.
SKIMS is looking to dethrone Victoria's Secret and hug millennial derrieres. Victoria's Secret is doing a whopping $12 billion a year in spite of having out of sync credo and archaic brand value.
SKIMS is part of the cavalcade of celebrity-driven brands: Jessica Alba floated Honest; Rihanna floated Fenty; Gwyneth Paltrow did Goop; Ryan Reynolds designed Aviation Gin; George Clooney – Casamigos. Kylie Jenner has a gamut of brands: Kylie Cosmetics, Kylie Skin, Kylie Baby, Kylie Swim, and a clothing line with Kendall.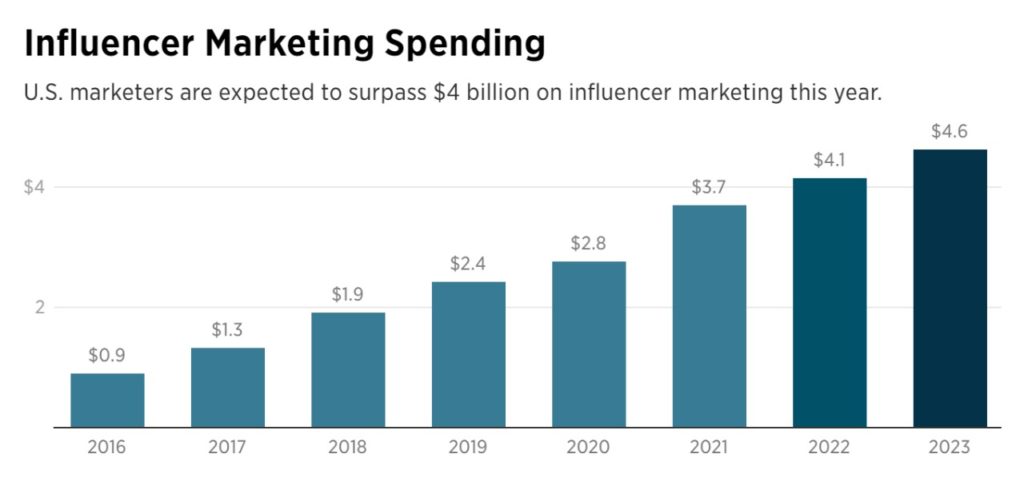 Celebrity-led brands are showing the way to go as the world changes how businesses operates. Power is moving from institutions / corporations to people. In the final say, influencer marketing substantiates people trust people.
Earlier launching a business was the clout of renown celebrities and creators. But that's changing.
Instead of creators/influencers powering others businesses with their online presence, creators now have taken it upon themselves to set the ball rolling.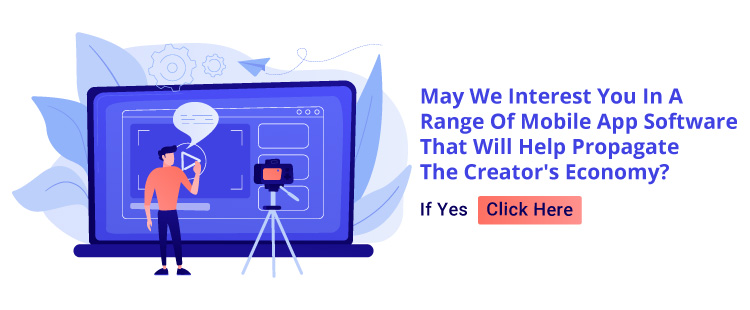 With an Engineering degree and a Diploma in Management under my belt, I worked for 16+ years in the automobile industry with various manufacturers in various capacities. But my passion for writing was overwhelming, hence I turned that into a career. I have been writing for more than 10+ years on various domains including the IT industry. I am sure you will find the 200+ published blogs of mine in here informative, exhaustive and interesting.