"Do what you love, and the money will follow" isn't just an appealing adage — it's the core promise of the creator economy.
---
While love and money are glorified and sexy words, the key point to note are the words: "follow", "like", "share". When people get valuable reasons to know, like, and trust you, over and over, and you'll cultivate the ideal customer base.
Once you have got them to do that the next step is inevitabe : monetize. Give people what they want. From authentic recommendations to online courses, virtual communities, and other digital products that solve their pain points and challenges, you're in business. This has to be genuine otherwise your user base will smarten up to your tactics and will start unfollowing you too soon. This is the creator economy world which works with both personal appeal and the art of making money while you are at it.
What Is The Creator Economy?
It is defined as the class of businesses built by over 50 million independent content creators, curators, and community builders including social media influencers, bloggers, and videographers, plus the software and finance tools designed to help them with growth and monetization.
The three top trends in the creator economy are:
Creators moving their top fans off of social networks and on to their own websites, apps, and monetization tools
Creators becoming founders, building out teams and assembling tools to help them start businesses while focuses on their art
Creators gaining power in the media ecosystem as fans seek to connect with individual personalities rather than faceless publishers
How Big is the Creator Economy?
The number of creatirs have increased manifold with around more than 50 million people worldwide. About 46.7 million of these are amateurs, and two million-plus considering themselves to be professional creators, They are all earning enough from their passion to consider it their full-time income.
The creator economy is opening doors that no one could have conceived earlier. it has brought people from all ebackgrounds and economic strata to discover the potential of earning money from the Internet.
Breakup Of The Income From Different Channels.
Nearly half of the professional creators (one million approximately) earn their money on YouTube
25% (500,000) making their money via Instagram.
Twitch, with 300,000 professional streamers.
The remaining 200,000 (approximately) earn their creator income from other sources, such as acting, music, podcasting, blogs, writing, and illustrating.
The largest group here (30 million) makes their money as Instagram influencers, although there is also a sizable number of YouTubers making some money (12 million).
Social Media's Role in the Creator Economy
The development of social media has been pivotal to the rise of the creator economy.
The key to success as a creator is not so much creating content as it is distribution.
And social media has developed into a powerful method of sharing and distributing the content that creators produce. Above anything else, creators need an engaged community of fans, and social media helps provide this.
It all began by people regularly beginning to share images on platforms like Instagram and Pinterest. Nowadays, almost all social networks encourage sharing videos too. YouTube has grown into a platform of social network, although the creators didnt intent it initially. But is very much so now. "Social media may take the form of a variety of tech-enabled activities. These activities include photo sharing, blogging, social gaming, social networks, video sharing, business networks, virtual worlds, reviews and much more."
While much of the creativity doesn't occur directly on social sites and video channels, they provide a comparatively cheap way to market your creativity. In some cases, such as popular channels on YouTube and live streaming networks like Twitch, social media doubles as the platform hosting the creators. As we have seen, a sizable number of creators have become influencers, particularly on Instagram and YouTube.
As per a study conducted by Robert Shapiro which analyzed the millions of Americans who produced and disseminated creative content on the internet in 2017. They observed that:
2,187,107 U.S. creators earned $4,004,000,000 on YouTube that year.
5,639,996 U.S. creators earned $460,100,000 on Instagram.
9,796 U.S. creators earned $87,147,723 on Twitch.
Creators not only share content directly on sites like YouTube, Instagram, and TikTok, they regularly share links over other social sites like Facebook, Pinterest, Reddit, and Twitter.
Main Types of Creator Content
Over the years creator content has evolved in line with the development of relevant tools and platforms.
For example, video creation was initially limited to professional film and television makers, making a small number of videos, usually for mass audiences. A few dedicated amateurs made films and videos using relatively expensive specialized equipment.
With the founding of YouTube in 2005, amateur filmmakers had a site where they could upload and share videos, and phone makers began to include video cameras in their smartphones. Initially, YouTube still had limited use because of slow internet bandwidth. Over time, higher-speed Internet and cheaper smartphones have meant that most people now have access to a video camera. Many existing social media apps have added and encouraged video, and new specialist video sharing sites, like TikTok, have become exceptionally popular.
There are many different types of creator content, even if you restrict your analysis to digital content. A selection of creator content types include:
Infographics
Memes
Videos/vlogs
Live video
How-To guides
Courses
Photos, illustrations, and other images
Newsletters
Blog posts
Apps
eBooks
Comics / cartoons
Podcasts
Slideshows
Games
Tools
Webinars
Literary works
Wikis
Popular Content Creation Tools
Here is a shortlist of the best content creation tools (free and paid):
CoSchedule Headline Studio
Grammarly
Canva
Giphy
AnswerThePublic
Copy.ai
Demio
BuzzSumo
Audacity
Visme
---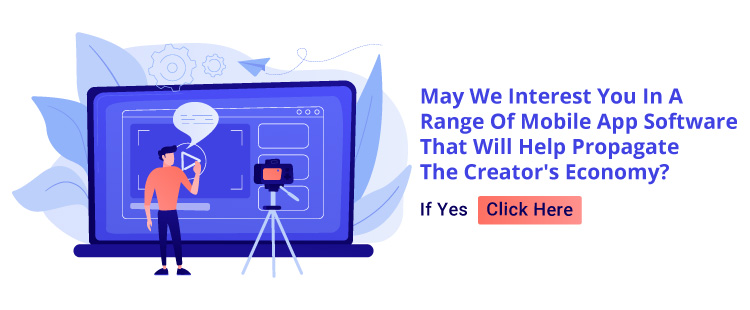 ---
---