No, they aren't stores without electricity!
With the eCommerce business growing from strength to strength with each passing day, it is also creating highly demanding customers who seek faster and frequent deliveries without lapses. This is an essential opportunity for companies (and a challenge too), as to how they can overcome the "last-mile delivery" hurdle.
A superior last-mile delivery engages and retains customers.
Research suggests that customers are willing to pay more if they are satisfied with the delivery services.
So, What Are Dark Stores?
Dark stores, also known as dark supermarkets or dotcom centres refer to a retail outlet or distribution centre that caters exclusively for online shopping. These are generally large warehouses that can be used to facilitate a "click-and-collect" service, where a customer collects an item they have ordered online. They can also be used as an order fulfilment platform for online sales.
The format was first initiated in the United Kingdom. Since then, its popularity has spread to France followed by the rest of the European Union. And now, to the United States as well. 
Most popular companies that are known to operate dark stores belong to online grocery, clothing brands and home goods because these allow savings on overheads.
Moreover, dark stores are inexpensive to operate not only because of the cheap rental but also because of the reduced picking cost.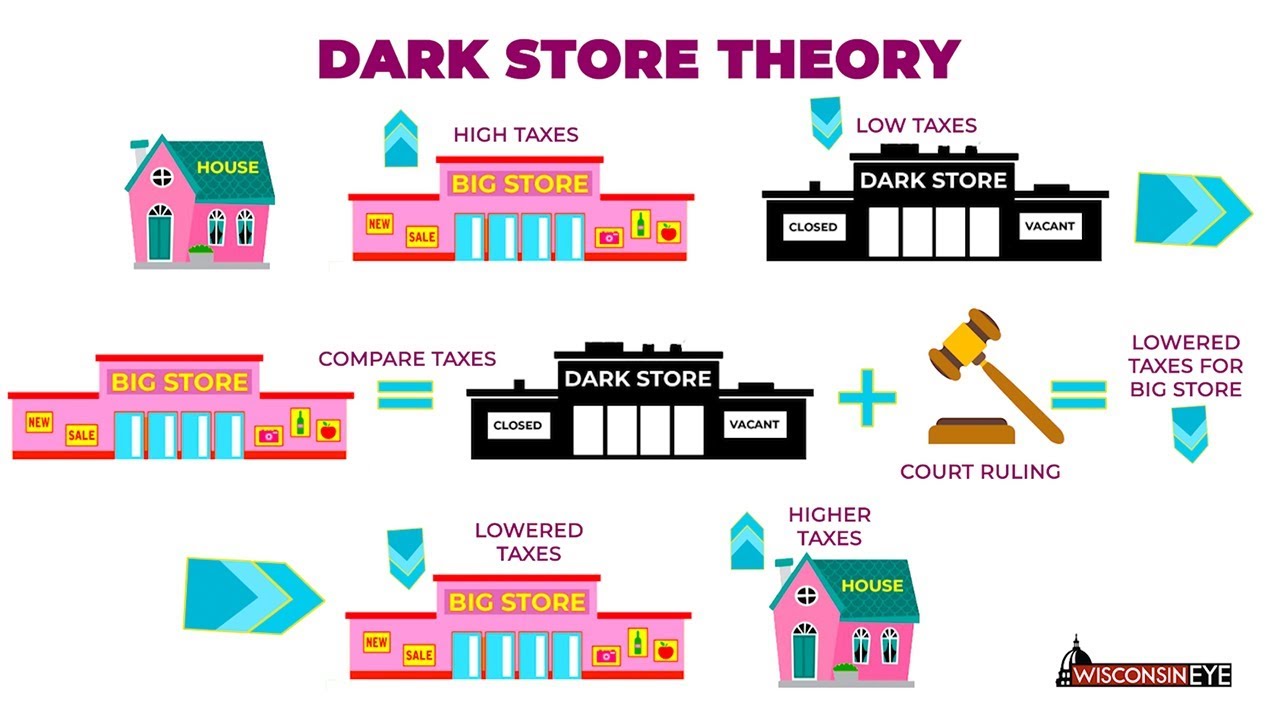 Why Are Dark Stores Necessary? 
Now that we have a clear understanding of dark stores, let us examine the events that contributed to the culmination and growth of the same. 
Higher Delivery Costs: 
Deliveries eat a lot into the margins of e-commerce players. Most of them absorb the costs associated with last-mile delivery. This can be readily solved by the implementation of dark stores, where costs associated with deliveries are known to reduce by 23%.
If 50% of deliveries are done through dark stores, it would improve profit margins by decent percentage points.
Brand Loyalty Of Customers: 
As we know, customers now have a wide range of choices to pick from, and they do not necessarily tie down to one brand. This has made customer shift loyalties to brands with greater efficiencies and faster delivery service. 
These are also the reasons why online players need to take steps that improve their delivery time, further, prevent erosion of market share. And by nature, dark stores are designed in a way that facilitates faster picking, thus improving efficiency. 
Conversion Rate Of Non-Performing Stores: 
The rise of e-commerce and the slowdown of traditional retails have also compelled the latter to revamp their strategy by converting their non-performing stores into online fulfilment centres.
An Unproductive Approach: 
Retail chains that operate with an omnichannel approach are known to send "pickers" to one of their stores to fulfil an order. It has been observed to be unproductive because of the number of shoppers the 'picker' has to jostle and negotiate with to fulfil an order. This also has brought in the need to create exclusive fulfilment centres or dark stores.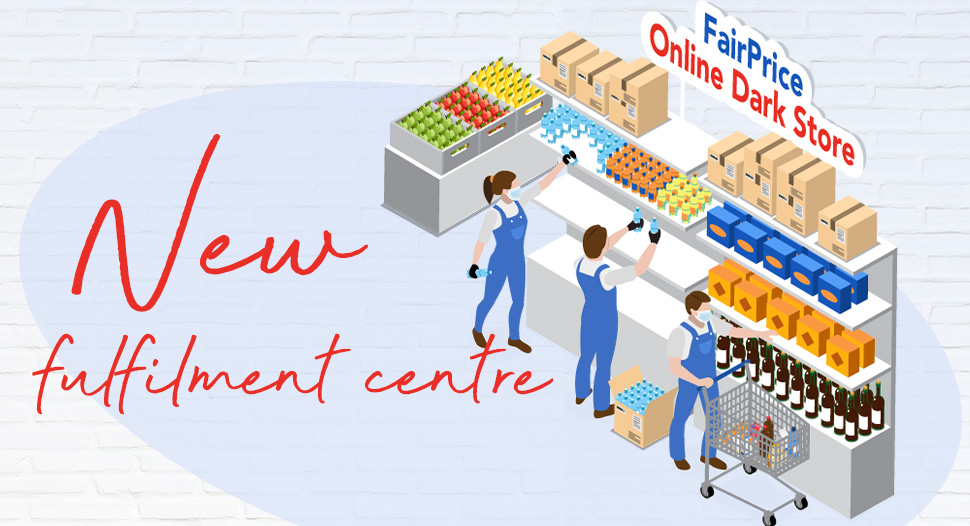 Advantages Of Dark Stores
Adoption of eCommerce as an integral part of our lives also means that companies will have to incorporate dark stores as a part of their business strategy. This has its own perks, let's take a look: 
Dark stores have separate temperature zones that ensure freshness ( in the case of groceries), and with quick delivery, the quality is preserved. 
Dark store setups allow picking, packing and delivery of goods with the possibility to accommodate a high volume of online orders
Allows Full Range Of Items: 
Dark stores vary between 100,000 to 200,000 square feet. This helps in storing a full-range of items. For instance, all soup flavours or specialist range products (premium, ethnic, locally sourced).
Improves Picking Accuracy & Efficiency: 
The scale of operations in a dark store makes it imperative to integrate automation. The technology ensures the right goods get scanned and picked and the system will even offer substitutes when the merchandise is out of stock, without leaving it to human discretion.
Since dark stores function 24*7, it ensures that the customers are delivered their items at appropriate times. 
Allows To Store New Goods: 
At dark stores, there are no constraints of logistics and space, therefore, newly launched goods/products can be stored easily.  
Controls Centralised Rote Planning: 
For deliveries, the routes for dark stores are centrally planned. This ensures maximum deliveries within the shortest possible time.
What Are The Challenges Associated With Dark Stores? 
Disruption in the supply chain
Automation that brings in additional one-time costs
Maintenance that requires collaboration with full-time management companies
Selection of an ideal location is important to accommodate a large vehicle fleet with great access to a huge pool of local labours
Selection of the right technology for automation that complements manual sorting (as and when required)
Creation of a layout that optimizes efficient picking and grouping of products
Constituents Required Before Going Into The Creation Of Dark Stores
Layout: Space optimization is a key component of a dark store
Standard Operating Procedures(SOPs): It is vital to understand the product proposition before a dark store is designed. SOPs play an important role in defining the same. 
Inventory Replenishment Planning: Inventory must be replenished swiftly through an order management system that sends real-time inventory updates to the website. This prevents lost sales emanating from out-of-stock items. 
Studies Of Time & Motion: This can help reduce manpower count, providing efficient output. It is done by optimizing internal processes such as order fulfilment time, order accuracy, picking data along ergonomics, etc. This further helps evaluate the ideal time associated with each internal process.
Guidelines: The store management must have a set of dos and don'ts on how to efficiently run warehousing operation.   
Planograms: Planograms helps place more items on the shelves and address consumer demands better. This would decrease out-of-stock events, improve revenue and customer satisfaction.
IT Integration: The transition from a retail to dark store model involve carrying over legacy systems and installing new systems such as order management systems (OMS) and auto-replenishment systems (ARS) for procurement. It is best to engage with a retail consulting company that can oversee and provide necessary advice on the process.
How Are Dark Stores Revolutionizing Grocery eCommerce?
There are oodles of challenges with Asian grocery eCommerce. Consumers mostly depend on the neighbourhood stores because they like to touch and feel products before purchase. 
The picture looks good overall, given the market size. South Korea, China, and Japan are fast establishing themselves in terms of market share and scale. Singapore and Taiwan are improving to have more advanced channels by 2024. Apart from size and growth, the different markets vary also in terms of grocery purchase habits and cultures.
IGD program director, Zhu says that they will need a strategy where to invest first. In terms of the online share in the total grocery market, Asia does not appear to be behind (7.6% by 2023), compared to the US (10% by 2022)
With Amazon entering this market, it is difficult for grocery retailers to turn a blind eye to eCommerce. 
Looks like dark stores will become the key to the online grocery (and literally every retail businesses') efficiency and profitability
---