The entrepreneurial ecosystem in Denmark is vibrant and expanding, making it one of Europe's most important start-up hotspots. So is Denmark good for startups? In recent years, Denmark's entrepreneurial culture has flourished. The information technology sector, the biological sciences, and clean technology are all experiencing robust growth. The food, maritime, and design industries all have thriving entrepreneurial communities.
Denmark's startup scene may be best known around the world for companies like Zendesk, Trustpilot, and Pleo, which all started in Copenhagen. However, there are several other thriving clusters of specialized tech knowledge. While Aarhus and Odense are the two most populous cities in Denmark, Jutland is a place where urban life and nature meet.
There are around 4,300 startups and scaleups in Denmark's cities, as well as 30 active VC investors, in the startup ecosystem as a whole. To date, the country has produced 10 unicorns.
The Denmark government, investors, startup communities, and business companies all work very closely together, which has been one of the most important factors in the country's rise in the rate of entrepreneurial activity.
Denmark's biotechnology industry has grown to be Europe's second-largest cluster in terms of investment, after the country's life sciences sector.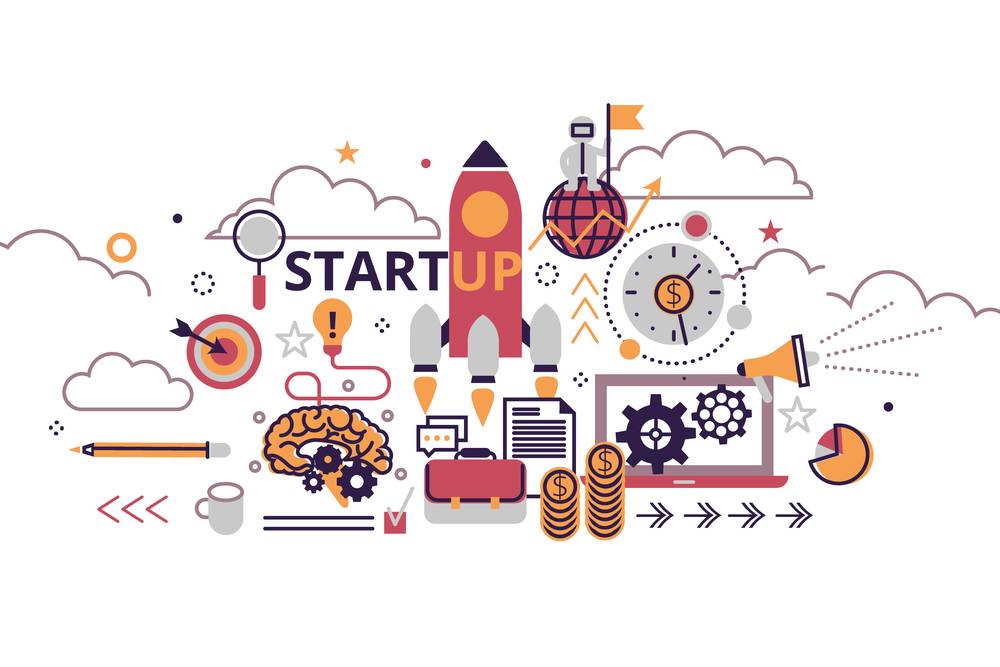 The clean technology industry includes a number of different industries, including renewable energies (such as wind and solar power, hydropower, biofuels, and biomass), green transportation, and various energy-saving home goods and electronics. This ambitious objective to use 100% renewable energy in Denmark by 2050 is a major boost to the cleantech sector.
Top 3 Reasons to incubate a startup in Denmark
The Ease of Running a Company
Is Denmark good for Startups and effectively running them? An online application and DKK 1 ($0.15) are all that is required to start a company within the country of Denmark in only 15 minutes. Before a company's operating capital reaches DKK 50,000 ($7,300), it is free from paying corporate income tax.
Entrepreneurs from both within the EU and outside of the EU can use the Start-up Denmark initiative, which is run by the Danish government, to relocate to Denmark and establish high-impact enterprises there. If the application is successful, the scheme provides up to two founders the opportunity to live and work permanently in the country for up to two years, with the possibility of extending their stay for an additional three years.
A community that is very supportive
The entrepreneurial community in Denmark is close-knit and accessible. Startups wishing to enter the Danish market can take advantage of a variety of platforms that help ease the transfer.
A few examples of this are Copenhagen Fintech, the Copenhagen Health Tech Hub, Edtech Denmark, Vision Denmark, Proptech Denmark, Odense Robotics, the Agro Food Park, and the national industry organization for startups. Now we have an answer to why is Denmark Good For Startups.
Talented Individuals
One of Europe's top engineering schools, Copenhagen Business School, is located in Copenhagen, as are the IT University and Aalborg University, which has been named Europe's best engineering school for the past five years. In Denmark, there is a plethora of highly skilled individuals to hire thanks in large part to institutions like these as well as others.
Denmark also ranks in the fifth position in the Global Talent Competitiveness Index of 2020, making the talent pool available in the country known to all worldwide.
Is Denmark good for Startups for outsiders as Founders?
Businesses are encouraged to thrive in Denmark, which is a business-friendly nation that welcomes natives and visitors alike. As a result, foreigners are permitted to open a business in Denmark. It is possible to do so by taking the steps listed below:
Getting a work visa and applying for residency are the first steps for a foreigner who wants to have a startup in Denmark.
Following that, you will be required to acquire a CPR number, which also functions as a Personal Identification Number. This number is necessary because if you don't have it, you can't start a Capital Company. You would be unable to start a business as the sole proprietor of the company.
After that, you go ahead and register your business name. When you do this, you must identify yourself as the company's owner. In order to complete this, you will need to upload a photocopy of your passport. You must also include your name, address, and national social security number in your application.
Conclusion
The distinctive Danish flexicurity strategy also helps the entrepreneurial ecosystem in Denmark, So Is Denmark good for startups? Definitely Yes. In addition to providing a safety net for employees, this makes it much simpler for employers to find the best employees in Denmark.
Despite the fact that paying more in taxes and wages can be a hardship, there are some important advantages for entrepreneurs because of this: As a result of free education, a large pool of highly-skilled workers is available to all. In addition, the workforce is highly efficient. Despite being the fourth most productive economy in the world, Denmark's workforce works fewer hours than any other country in the world.
Also, the country's location as the meeting point between Europe and Scandinavia, government-to-business communication, and a flexible work environment all make it appealing to foreign business owners and entrepreneurs.