The digital disruption in retail provides opportunities to acquire new customers, engage efficiently with existing customers, reduce expenses, and motivate employees via various benefits that influences positivity.
The retail industry is prevalent with digital innovation and organizational transformation. Consumers engage with it due to the ease and convenience of being a click away from user reviews, comparison of prices, and endless other possibilities that are a part of online / mobile shopping.
Is Digital Disruption a Good Thing?
Digital disruption has the potential of being a demanding and painful process. But there are some good benefits to it as well:
Customer satisfaction increases. Customers want more variety, innovation, choices, and delivered yesterday. Thanks to the media, which in itself a beneficiary of digital disruption, customers are savvier, more informed, and discerning. Digital disruption spurs businesses to stand up to the demands of consumers. This is by staying ahead of the tech curve and incorporating changes without delay. Digital disruption provides data and analytics to leverage more sales by gaining insights into buying habits of customers.

Businesses grow. A company at rest will soon fall behind of the competition. Digital disruption brings radical changes, pulling firms out of their comfort zone. A company that refuses to adapt and change is doomed to fail.

The workplace evolves and improves. Digital disruption brings modernization and new technology. Digital disruption brought in new workflow management tools, collaboration software, mobile devices, and cloud technology. Look at revolution in the WFH technology that helped firms remain functional during the global pandemic.
It isn't surprising that retailers are imbibing digital channels to tap customer preferences. We also notice that online retailers are going the brick-and-mortar way in high-profile locations, seeking to capitalize on the tangible experiences that a device cannot deliver.
In truth, both traditional stores and online retailers work towards creating a highly personalized, cohesive and consistent shopping experience across all contact points between Digital Customers.
The front end impact in a digital experience is significant and revolves around merchandising, promotions, loyalty programs, point of sale (POS); digital solutions that provide an enriching that experience.
Retailers strive to motivate people to visit stores. To simplify the shopping experience they utilize computer vision, deep learning algorithms, and sensor fusion: hence walk in, grab items, and walk out. To bring about technologies to enhance the retail industry by making shopping a personalized, faster and convenient experience. Estimates for the global retail sales are around 23.6 trillion Euro by 2020, thereby indicating the enormity of its potential for the future.
An extensive analysis to fathom innovation that will impact the retail industry shed light on the major application areas and disruptive technologies. They are:
Augmented Reality
Augmented reality is an obvious choice for innovation to be implemented as far as the retail industry goes. There will be challenges for brick-and-mortar stores in the backdrop of the emergence of ecommerce and the evolution of traditional stores to showrooms is an expected ploy.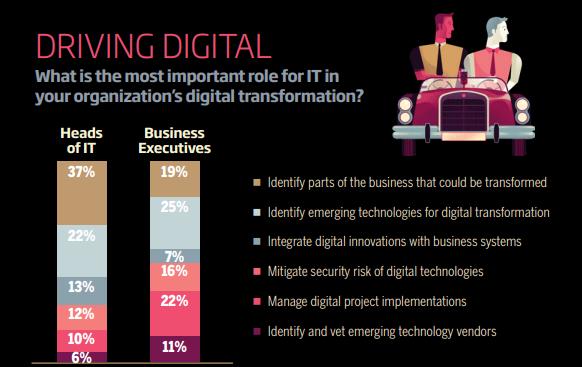 Retailers use this novelty to introduce new concepts of interaction with their customers, such as smart dressing rooms, beacons, or AR catalog apps, increasing customer satisfaction and rising sales.
Paris-based Augment is one example for a startup bringing together the best of both worlds. By connecting on- and offline channels through an augmented reality platform, they are able to create a seamless omnichannel retail experience, already driving engagement and sales for companies like Coca-Cola and L'Oréal.
Virtual Reality
Transferring virtual reality into physical stores enhances opportunities for retailers.
VR offers two core competencies to the retail industry;one is virtual redesigning of a physical store, with avenues for optimization and creation of a novel experience for customers – during every visit.
The second being virtual demonstration of products. We know of the popularity of apps in the clothing and cosmetic industry that holds high potential along with significantly enriched shopping experience. Therefore the experience can be additionally personalized too. Using this technology, firms build a digital shopping experience with unlimited possibilities.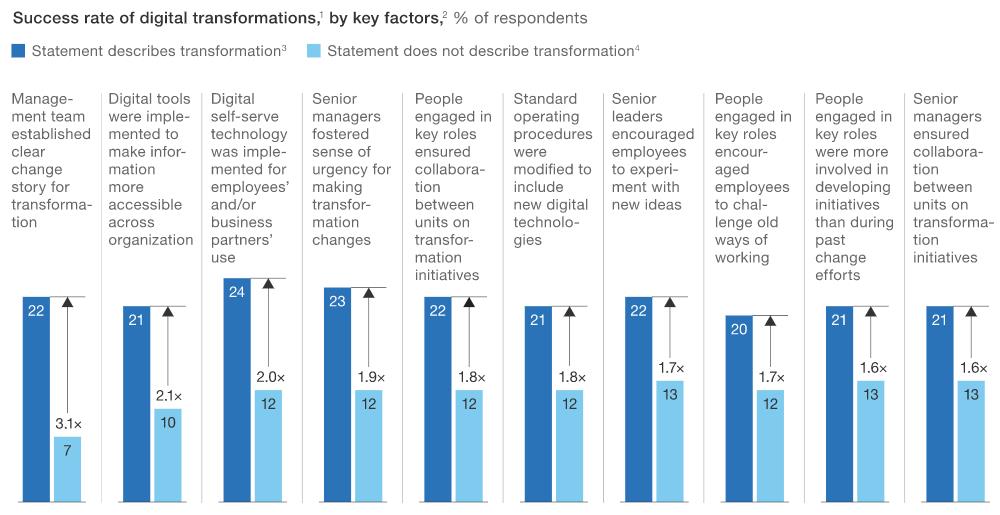 Development of digital infrastructure and digital money transfer options would encourage Omni-channel retailers. The thin line between virtual and physical retailers is obliterating as evidenced by Amazon's acquisition of Whole Foods Market Inc. and Walmart's acquisition of Jet.com. Omni-channel retailing to ensure a seamless experience will further intensify in the future.
Artificial Intelligence
AI utilizes data to understand customer behavior, including preferences of individuals thereby enabling retailers to anticipate customers decisions of purchase.
This could encourage businesses to go ahead and customize entire websites.
AI has been touted to achieve high accuracy rates and this was demonstrated with the prediction of pregnancy of a 23-year-old and even estimating her due date within a small window of probability. AI is a tool that is utilized by tech savvy retailers to drive sales. This technology that drives chatbots and voice-activated shopping devices could go on to replace shopping assistants in the near future.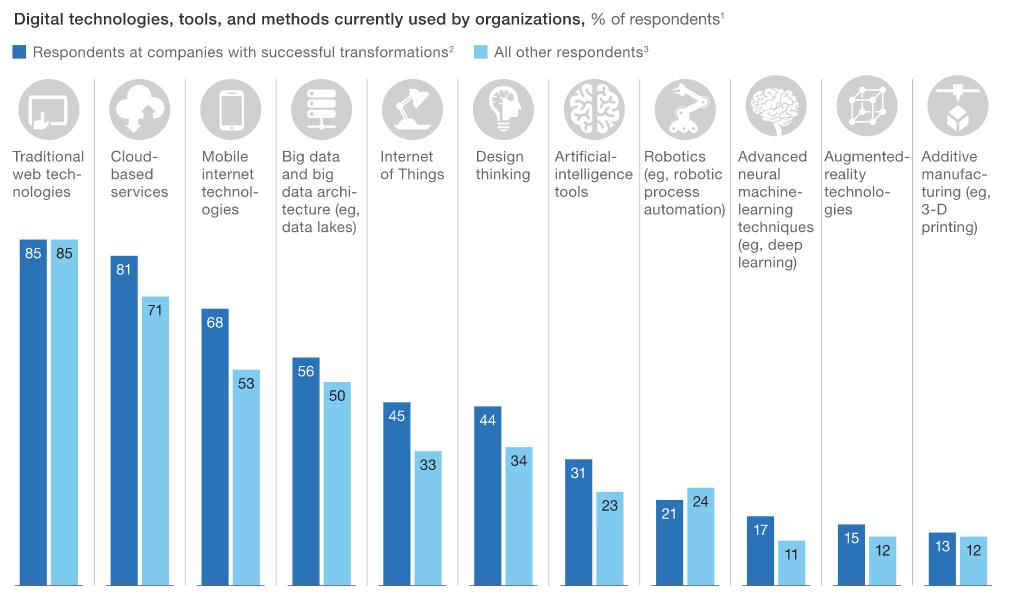 Vendors would be equipped with actionable insights based on shelf pictures. AI incorporated start-ups have begun using deep learning algorithms and neural networks. By integrating and leveraging AI, firms seek solutions that are capable of analyzing and recognizing thousands of products.
Smartphones
An astounding 81% customer's consult their smartphones before concluding a purchase decision, indicating that mobiles will continue its stranglehold over customers in the retail sector.
As mobile purchasing is at its zenith retailers are not only optimizing their websites accordingly but have gone on to add new technologies to their standard business models, as in AR and VR-enhanced apps. They have also upgraded the online and mobile payment models so that payment may be accepted in a plethora of means thereby increasing convenience.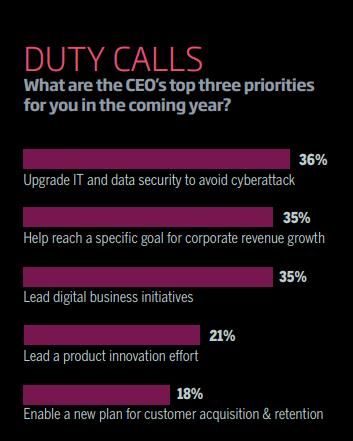 Firms not only increase convenience but also build brand loyalty in the process. They provide a unique ways to complete retail purchases by removing hindrances that normally stop consumers to finish a purchase. Firms empower consumers to pay using credit cards and divide the cost across several interest-free EMI payments without completing any paperwork or qualifying for a credit facility.
Internet of Things
IoT allows for the gathering of data which can be further analyzed to take more informed decisions with regard to stock control, product placement, and increasing efficiency / enhancing competitive advantage.
One manner of doing this is via Radio-frequency identification (RFID) sensor technology that tracks items through the supply chain and keeps a check on in-store inventory in real-time. Another example is iBeacons, these send consumers notifications when passing by a store so as to increase sales.
A firm WizeShelf which is into retail deals with product availability utilizing IoT. They developed a solution designed to improve stock status visibility through an appliance mounted on top of a standard retail shelf. Equipped with dozens of light sensors to detect the light level above them by which a visual presentation of shelf planogram and by which products that need attention or special promotions can be highlighted.
Data Analytics
Despite a plethora of data sources available – analysing, decoding and understanding it is vital for retailers who looking to cash in on their efforts. When applied correctly, the prospects of big data range to forecast demand, optimize price range and to identify target audiences is unmatched.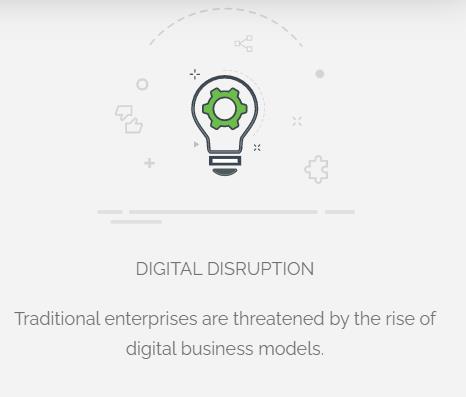 One startup has gone on to generate store and customer perceptions for retailers without gathering personal records or biometric data. By integrating advancements into existing business models, corporations can gain a robust competitive edge that could ultimately result in them emerging as industry leaders.
Conclusion – Digital Disruption In Retail
The retail industry is in the midst of an evolution that defies brick-and-mortar stores as well as online sellers.
Emerging technologies will influence the mode people will utilize to shop tomorrow and rest assured those who inculcate these technologies to work, innovate, and make use of analytics will experience higher benefits from this transition.
Disruptive startups are the pacesetters of the implementation of these technologies, showcasing to all the potential it presents. The innovations we have mentioned above are areas that would strongly impact the retail industry in the near future. There are other points of collaboration that would make a difference such as 3D Printing, biometrics, Imaging, face-identification, customization in-store, and, gamification.
With the introduction of online shopping, on-demand delivery, and e-commerce businesses, consumer behavior and preferences have shifted toward an era that is dictated by these choices. Personalization and individuality are in high demand, thereby retailers have turned to disruptive technologies to keep their customers happy and serve in any manner.