The Doordash business model assists entrepreneurs kickstart an online food delivery business.
It also enables restaurants to enhance their reach, earn more revenue and set themselves up anywhere. It allows customers to order food as well as customise their orders based on several factors.
Customers can now gain more information such as estimated time for delivery, price of the order after personalisation, discounts available, ingredients used, read reviews, provide feedback and more. Users are also provided with the option to stay updated and track their order.
Business models related to delivery services save time and resources spent on traveling to pick up a meal. It gives customers the advantage of reordering their favourite cuisines in the simplest and hassle-free manner.
The demand for on-demand food delivery apps has surged drastically with a large slice of the population enjoying the convenience of getting food delivered.
Introduction: Doordash Business Model
Online food delivery was prolific during the Covid pandemic, in fact all sorts of delivery businesses were on their toes when the pandemic had us in its grips. During the lockdown people were forced to remain indoors and hence they needed even basic necessities delivered to them.
Online food ordering, gave customers the power and choice to place an order from virtually anywhere and at any time.
One such On-demand delivery startup is Doordash. This blog will provide in depth information on how Doordash revolutionised the food delivery industry. Moreover, we will be publishing other blogs that will give you considerable insight into the key components of their successful business model.
Some valuable information and actionable takeaways can be applied by entrepreneurs or businesses to their enterprise.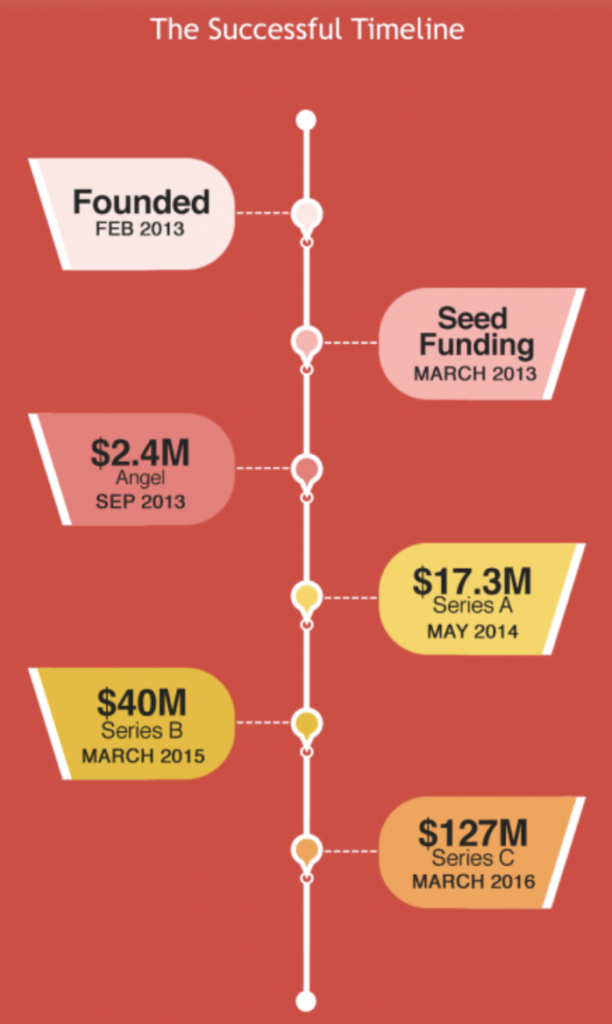 What is Doordash?
DoorDash is an American company that runs an online food ordering and food delivery platform. It is based in San Francisco, California. It was founded by Tony Xu, Stanley Tang, Andy Fang, and Evan Moore in 2013.
DoorDash is a tech based company that bridges local consumers and local restaurants with deliveries made possible by independent contractors. You can use this platform to earn money by making deliveries. You can do this, when you want, where you want, and how you want.
DoorDash was launched during October 2012, when four Stanford students decided to come together and experiment an idea on delivery. Initially they tested their idea by making a landing page named PaloAltoDelivery.com. Success in this venture encouraged them to launch DoorDash and the first delivery culminated on 12th January, 2013.
The launch of platform-to-consumer food delivery services like DoorDash caters to a broad selection of local and international cuisines, the online food delivery market revenue has surged by 184% in the past five years.
How Does DoorDash Work?
A 56% market share in the US ensures that DoorDash dominates the food delivery market there. It also holds a 60% market share in the delivery vertical and has presence across 7,000 regions in all 50 US states.
Besides the US, DoorDash is also available in Canada, and Australia.
Order Placing
Users get suggestions for ordering and new dishes/choices with the help of smart AI integration, based on their previous orders. Users can select from the options available and place their orders. Users can order through their app or through the website.
Paying bill
The total costing is calculated based on the restaurant and the delivery location. Users can pay through the app or other options that are available. After the users have paid, the order gets forwarded to the respective restaurant for preparation and packing.
Dispatch
When the order is ready, delivery personnel known as Dashers pick it up and carry it towards the delivery location.
Dashers can pick up orders whenever they have spare time using the app that is dedicated for them. Users can track their orders with the help of the tracking feature available on the app.
Delivery
Dasher's objective is to be as efficient as possible during the delivery process. The company keeps the fee for delivery and the dashers are paid by the company. Dashers can also supplement their earnings via tips from users based on the service they provide.
Users can also share their feedback about the dasher, the delivery, the order, and regarding the app.
DoorDash Business Model
DoorDash business model is a Y- structure business model. It brings users, eateries, and people (who are ready to work as delivery agents) together on a common platform.
The company earns around 20% as commission from the businesses that avail their service.
The delivery fee is between $5- $8 for the users.
The company has operations and delivers in more than 4,000 cities across America and Canada.
Doordash Expansion Journey
Resources
      Technology Platforms
      Restaurant Partnerships
      Dashers
Major activities
      Online orders are received
      Hiring of dashers
      Handling logistics to process orders
      Handling driver pay-outs
      Building and Supervising technological infrastructure
      Processing transactions
Main Partners
Channels
      Mobile apps (Android)
      Mobile apps for iOS
      Website
Cost Layout
      Running cost and technological structure
      Salaries to employees who are permanent
      Fuel expenditure and payments to Dashers
Consumer division
Users
      People who do not have time to cook or do not enjoy cooking
      People who enjoy eating various cuisines or are interested in various cuisines
      Customers who want food delivered to them at their doorstep
      Companies that have no time to arrange group orders, can avail services of DoorDash without compromising their schedules.
Doordash for Restaurants
      Who do not have delivery personnel working with them
      Not catering to online orders
      Who are interested in making use of DoorDash audience
USP
Consumers
      Food can be ordered online
      24*7 Customer service
      Facility to track orders
      Browse menus of different restaurants, choice of various cuisines
      Competitive Pricing
Dashers 
      Flexible timing
      Tips from users on a regular basis
      Earn money for the effort put in
Dashers get paid a fixed payment for their deliveries on a weekly bases and usually earn more than $600 (US)
Drivers
  Simple, cheap, and fast means of delivering orders
  Empowering small restaurant owners
  Increased customer base
 Revenue Source
  Commissions on each order
  Marketing, advertising and branding programmes for Restaurant
Services That Enhances DoorDash Popularity Among Clients
    Live Tracking of orders
    Dual rating for food and Dashers
    Scheduling of delivery dates beforehand
    AI providing a choice of menu that users might like to try
    Users can check out deals for the day and strike a good bargain.
The Doordash Revenue Model: How they make Money
They generate revenue via delivery and service fees, commissions, subscription plans, advertising, and catering.

Let me take you through their different sources of revenue generation
DoorDash usually charges around 20% as commission from businesses.
  How Much Does Doordash Charge for Delivery?
DoorDash delivery fee is between $5- $8. With plenty of options available in terms of restaurants, dishes and innovative features, consumers find it easier to use the app.
DoorDash also provides advertising services to eateries. With DoorDash Advertising, these businesses can reach a wider audience. Also, it is a critical part of DoorDash's revenue generation.
DoorDash has managed to become the largest third-party delivery service in the USA with no signs of slowing down. It is all because of its excellent services.
 Conclusion: DoorDash Business Model
Entrepreneurs looking to foray into the food delivery realm should be aware that building an efficient app is imperative. This it will cost you around $20K to $40K to create an online food delivery service from scratch.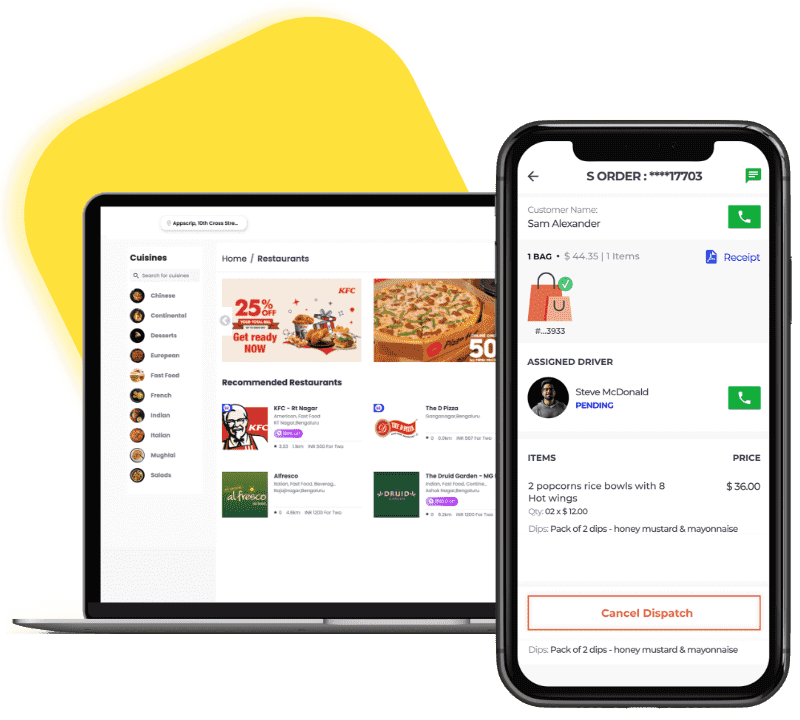 The price to design and create an is determined by the complexity, functionality, development team, their location, and other features of the app. But you can optimise the cost partnering with a food delivery app developer who has the necessary experience.
Appscrip evolved from years of experience creating mobility solutions and being a tech solution provider for startups.
We realised that there were no specialised provider as a technology partner for startups that are working on on-demand, social, e-commerce, messaging and shopping platforms and that brought about who we are today.
Mobile technology is disrupting industries across all verticals. We have been perfecting our value proposition for the past 8 years to power the technology supporting your business ideas by building robust, scalable apps. We are able to accomplish literally any IT challenge today's market can throw at us.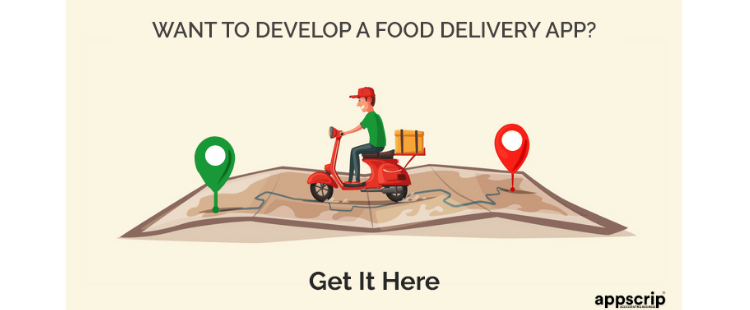 With an Engineering degree and a Diploma in Management under my belt, I worked for 16+ years in the automotive industry with various manufacturers. But my passion for writing was overwhelming, which I turned into a career. I have been writing for more than 10+ years and mostly in the IT domain. I am sure you will find the 300+ published blogs of mine in here informative, exhaustive and interesting.