The Brazilian internet and e-commerce landscape already counts hundreds of millions of users. With over 150 million internet users, 70% of the total population of 210 million in Brazil are internet users.
Brazil is a big country with medium income, and Brazilians are slowly getting accustomed to e-commerce and its convenience. They often use mobile devices to access the internet and shop online for a number of goods and services. The resultant is making Brazil a particularly large e-commerce market that is not far from reaching maturity.
Also Read:
Here are the top 10 e-commerce platforms that have contributed to the growth of the industry during the course of 2019:
Mercado Livre
Founded in 1999, MercadoLivre is a leading technology company in the Latin American trade. Through its main platforms MercadoLivre.com and MercadoPago.com, it offers electronic commerce solutions so that we can buy, sell, pay and advertise products through the Internet.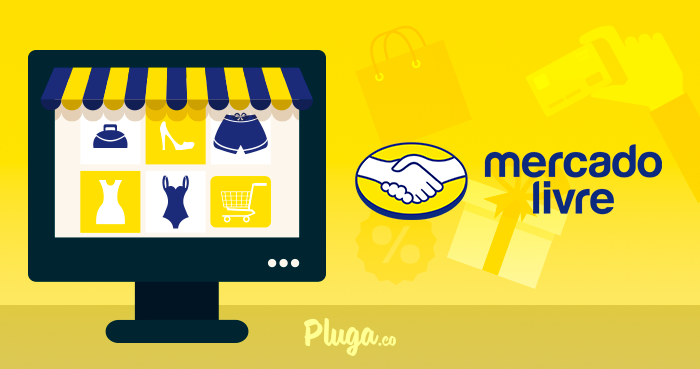 MercadoLivre serves milhões de usuários e criou um market with a variety of products and services in an easy, safe and efficient way.
Lojas Americanas
The  Lojas Americanas SA  is one of the largest and most traditional retail chains in the country. With 89 years of life, the company has more than 1,320 stores with presence throughout the national territory and 4 distribution centers, in São Paulo, Rio de Janeiro, Recife and Uberlândia, also acting in electronic commerce, represented by B2W – Digital Company.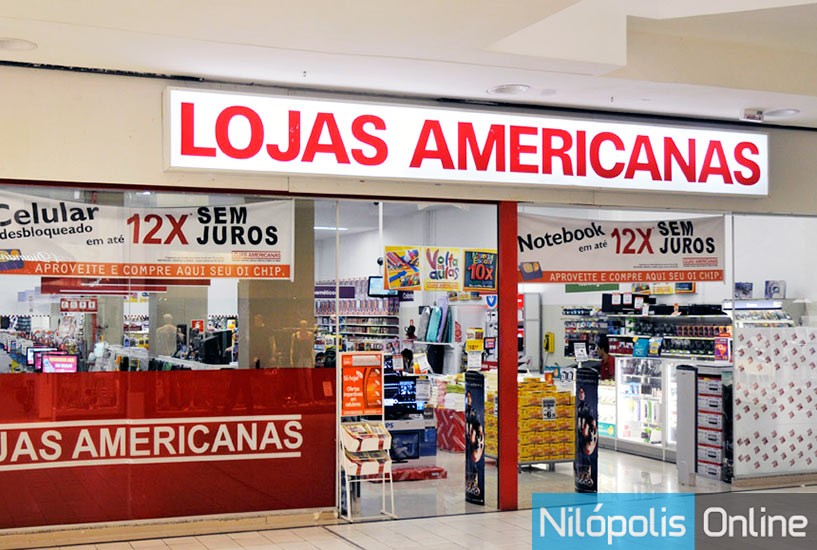 The network sells more than 60,000 items from 2,000 different suppliers, making Lojas Americanas a large player in the Brazilian toys, bombonière, lingerie, CDs and DVDs, games, hygiene and beauty and household appliances trade .
Also Read: 
Amazon Brazil
Founded in the US in 1994, Amazon started as an online bookstore that later diversified to products including media, electronics, apparel, furniture, food, toys, and jewelry.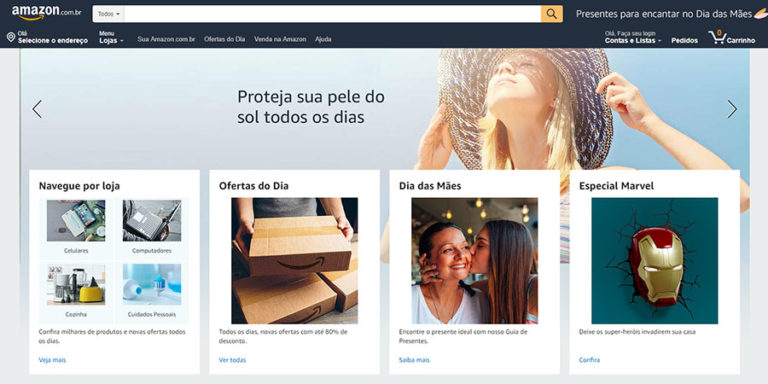 Having expanded to many countries, including Brazil, Amazon has become the uncontested leader of e-commerce in the US and many countries and developed further into brick-and-mortar retail with the acquisition of Whole Foods Market, as well as publishing, electronics, cloud computing, video streaming, and production.
Magazine Luiza
Magazine Luiza is the main technology company applied to Brazil, an online platform, with 860 physical points. A company listed in the Brazilian stock exchange since 2011 and part of the Ibovespa index.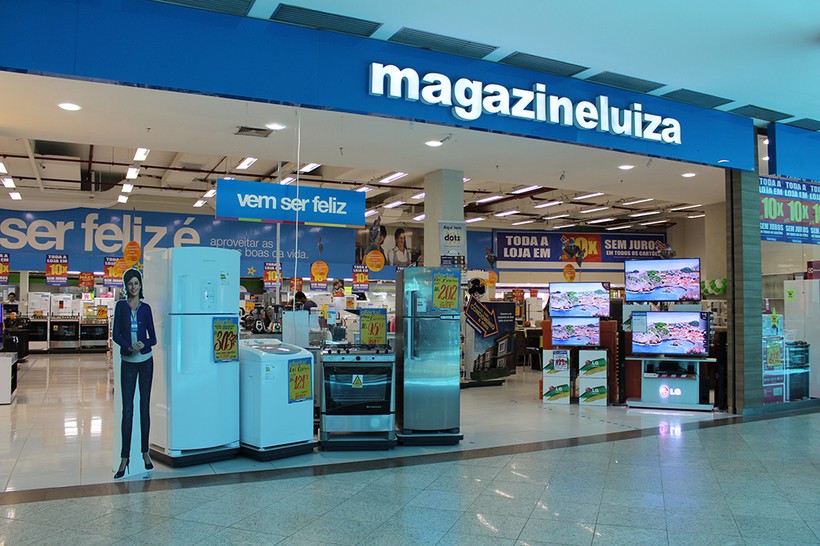 Google Cloud has been a great partner for them. It's no small feat to succeed in Brazil's constantly evolving retail environment, but they feel like they are on the right path.
Casas Bahia
A Casas Bahia é uma rede varejista that sells household appliances, electric appliances, mobile and domestic utilities.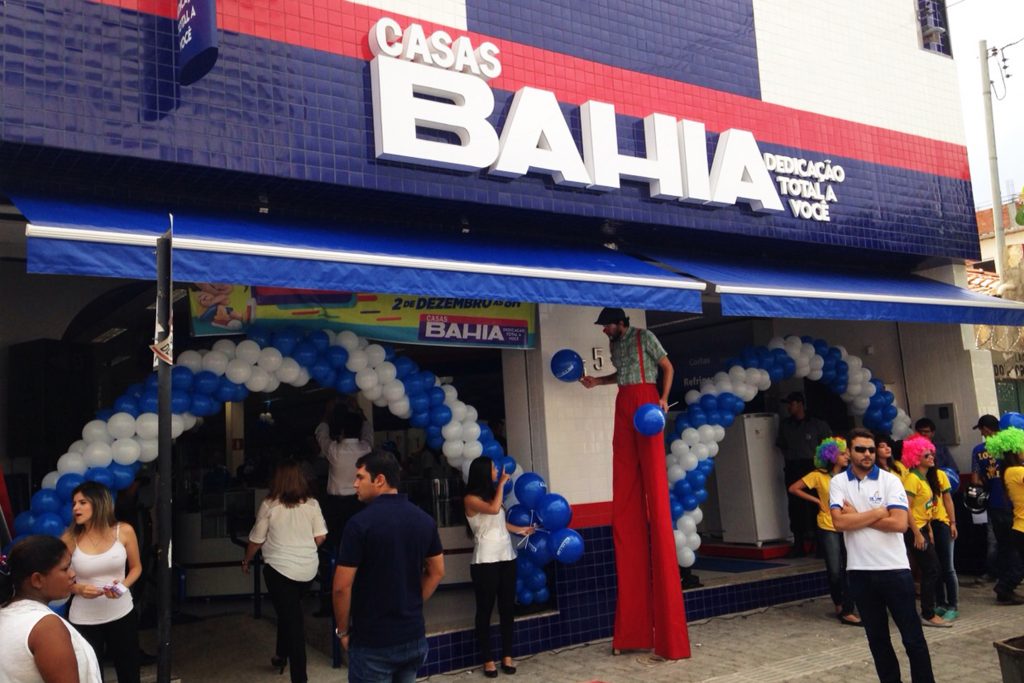 With more than 570 sites, it is present in 16 states (SP, RJ, ES, MG, GO, MT, MS, BA, SC, PR, SE, CE, TO, PE, RN, AL), as well as Federal District, and undertakes about 55.3 thousand pesos.
Submarino
Founded in 1999, Submarino was one of the pioneers of e-commerce in Brazil. It sells a wide array of products including consumer electronics, books, clothing and accessories, beauty products and drinks.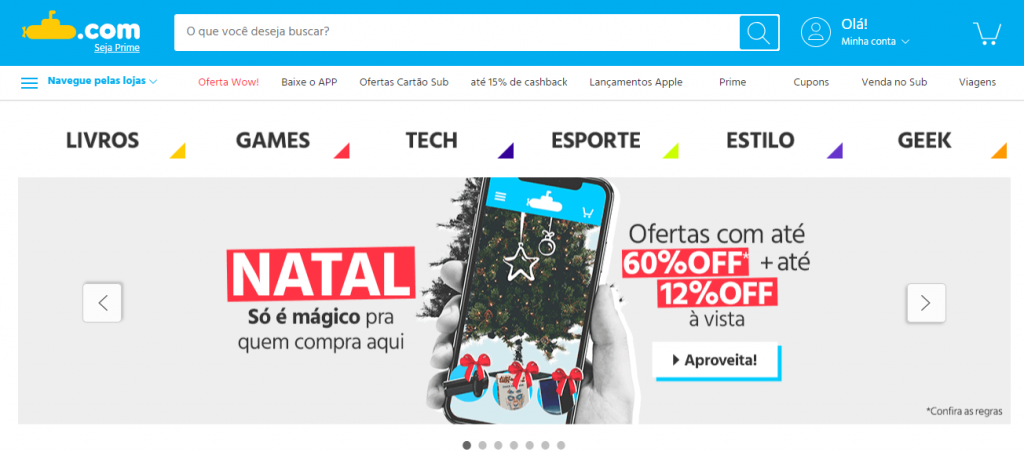 Created in 1999, Submarino is now part of the B2W Digital group, a leader of e-commerce in Brazil, also owning Shoptime (#10) and Americanas.com (#2).
Netshoes
A Netshoes é uma das principalis online consumer platforms in Latin America. With more than 2,000 collaborators and, for two e-commerces Netshoes, Zattini, shoestock and Free Lace, it offers an example portfólio de produtos e serviços nas categories esporte, moda e beleza.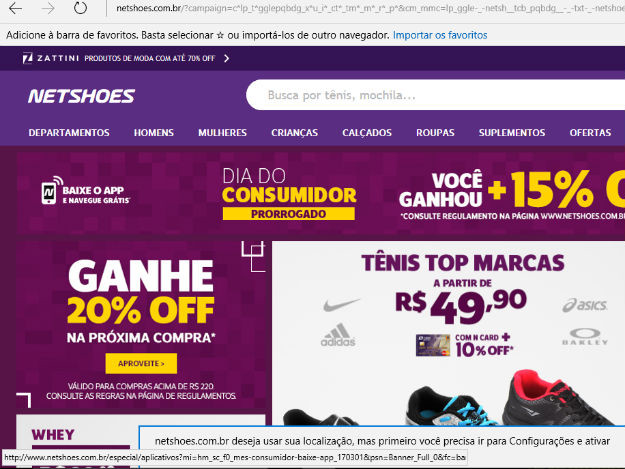 The company also operates more than 15 e-commerces, not Brazil, as the official offices of the NBA, Olympikus and Puma, and two major football clubs in the country such as Corinthians, São Paulo, Cruzeiro, among others. Committed to the consumer and to be a global reference in online shopping experience, to Netshoes and guided by the innovation and connectivity in multi platforms.
Extra.com.br
Extra is a retail chain of supermarkets, hypermarkets, and mini-markets. Even though Extra provides a diverse range of products in its brick-and-mortar stores, the online shop Extra.com.br is more specialized.
It deals in electronics, home equipment and appliances, while a separated website, Clube Extra, is dedicated to food, hygiene and other groceries products.
Dafiti
Dafiti is a specialized fashion and footwear e-commerce platform. Founded in 2011, Dafiti has developed its operations from footwear to other categories of men and women fashion, sports and home products.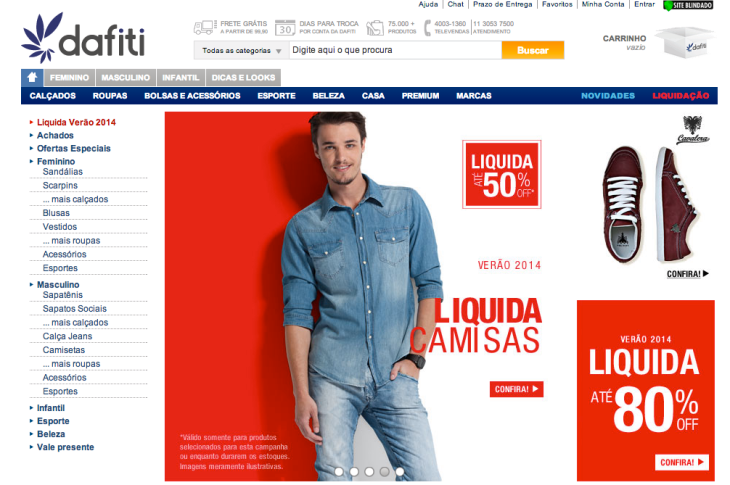 The success of Dafiti in Brazil has allowed the Dafiti group to expand operations to Argentina, Chile, and Colombia.
Shoptime
Shoptime is a retail company founded upon a home shopping channel, TV Shoptime, and a catalog of direct sales to the consumer, that later expanded to develop its e-commerce site.
Established in 1995, Shoptime has been acquired by the group B2W Digital, which also owns the retail chain Lojas Americanas, and the e-commerce websites Americanas.com and Submarino (see #2 and #6 respectively).