Every eCommerce business works with the goal to boost their online sales.
Without doubt one vital factor that would contribute to their success is effective communications. In store engagement works well, but keeping in touch with your clients regularly even when they are not with you or shopping drives your business.
It is here when ecommerce email marketing automation serves at best.
Most businesses have adopted email marketing automation whereby the average conversion rate can touch 76%. It is a huge opportunity for all eCommerce businesses to increase sales and cultivate engagement with customers.
The focus of many eCommerce stores and small businesses is Marketing Automation. Workflows can be triggered using various apps and platforms. One can create personalized campaigns for customers across both email and SMS functions. Automated marketing improves conversion rates and ensures a better Return On Investment (ROI).
Here, let's focus specifically on email marketing automation. We give you a detailed walkthrough on how an email marketing automation strategy can be created.
Ecommerce email marketing automation is applied by most firms as many platforms allow it. And here you can turn on welcome email flows or automatic abandoned cart emails. However, sending automated emails is just one part of automation. Automation can encompass all eCommerce apps and platforms that you use, let me explain.
What is email marketing automation?
Automation helps scale segmentation and pull in data from other apps. This is used by email marketers to create personalized emails, which in turn builds stronger customer relationships over email. Eventually, this helps you create engaged subscribers and increased retention.
The best part is that all this can be done without increasing costs or increasing team members.
With automation, email campaigns can be created to indicate whenever a customer meets certain benchmark. Then the subscriber is automatically enrolled in the campaign and follow-up emails are sent at a set time. As customer data increases, further customized emails can be sent to the target audience.
​​Automated Welcome Email Campaign
Automated welcome email is one of the most common email marketing campaign that an eCommerce brand undertakes. It is triggered whenever a new email address is added to the email subscriber list.
The 'Welcome' flow should be set with a goal to introduce your brand, and encourage customers to return to your website for a purchase. A welcome discount code is an exciting idea. So that whenever someone subscribes to the Newsletter, there should be a brief check if they've ever placed an order.
If not then a discount code can be shared to encourage them to visit the site.
Automated Abandoned Cart Email Campaign
The automated abandoned cart email campaign is triggered when someone has wandered into the website but hasn't completed a purchase. The more data you have collected, the more tailored an email campaign must be and more targeted. Over time, as you engage your email subscribers, automation can become more homogenous.
The three most important automations that are part of triggered email campaigns are: 'Welcome Flow', 'Abandoned Cart' and post-purchase 'Thank You'. This covers the entire customer journey. One must make sure that the differentiators of the brand have been shared to clients.
This would also be an occasion to remind them of their saved cart. After a sale has been done, thank them for having made the purchase. In totality you get an awesome opportunity to convert them to loyal customers.
Metrics Measuring Is The Success Of Email Marketing Automation
The metrics that can be measured in an automated email marketing campaign are:
Active contacts enrolled in email series at a specific time tell you the number of customers who are active in automated campaigns at a given time.
Once the campaign goal is set, the number of contacts complete the campaign goal.
The number of emails that are sent and delivered indicate deliverability.
Number of people to whom mails were sent.
The number of clients who actually opened the mails is the open rate, as it would indicate the success of the email subject line.
The number of people who follow a Call To Action (CTA) by clicking it in the email. This would be starting from visiting a site to clicking a link to using a discount, in the email.
One should keep a check on the emails sent to email addresses which bounce. As it will help you clear your email list of all the unwanted email addresses.
Keep a check on the un-subscribers list.
Prevalent Email Marketing Automation Tools
Omnisend – Ecommerce automated email marketing along with SMS can be switched to Omnisend. This will help decrease your workload and help you increase your attention on sales.
MailChimp – makes online sales easy, even without an e-commerce store. MailChimp's website and tools offer everything you require to launch a campaign.
Mailgun – This is built with developers in mind. It is a durable transactional email API that enables you to send, receive, and track emails.
Klaviyo – offers an eCommerce SMS and email marketing automation platform. They have it all starting from an open-source API to CRM software etc.
Privy – This is used by 6 lakh small eCommerce businesses globally, who make more money via email marketing. It is rated on top in several eCommerce stores.
Best Practices: Ecommerce Email Marketing Automation
Use boilerplate and test email content. Explore how to edit HTML or CSS of an email. Also add enthralling social media content with images and product reviews. This in turn will directly attract subscribers and enhance their re-engagement. Also always keep A/B testing email copy to figure out what reverberates with your audience.
To use more data in email marketing automation, sync data across your tech stack. This will help personalize any automation. You can also use an eCommerce automation tool to sync all the data.
Monitor success by setting up automation. Automatically a slack notification can be sent when someone unsubscribes from the email list. Reporting can be done by adding contacts through sheets.
How To Automate Ecommerce Email Marketing 
4 steps on how to rationalize and automate your email marketing –
Create a literal map of your customer's journey.
In your mapped customer journey point out the data points that would align with each step of the way.
Install a free ecommerce automation tool will help you send data across the tech stack and build automation in a single view. This helps recreate a customer's journey.
Design automation that props your customer journey.
Conclusion: Ecommerce Email Marketing Automation 
Automation can improve the quality of your eCommerce email marketing by giving you more time to create relevant content and promote special offers, new product releases and gated content like ebooks and webinars for your brand. However, it's important to also consider security risks and follow best practices for email marketing security.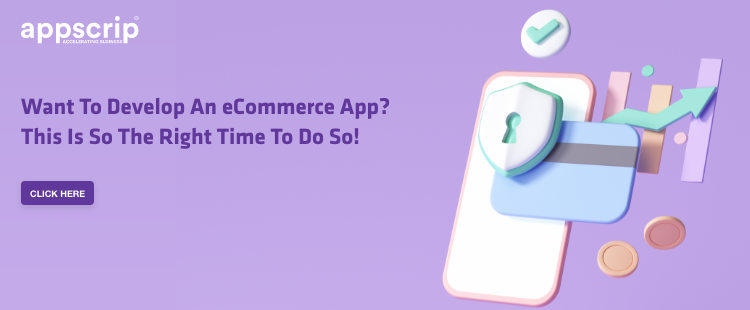 With an Engineering degree and a Diploma in Management under my belt, I worked for 16+ years in the automotive industry with various manufacturers. But my passion for writing was overwhelming, which I turned into a career. I have been writing for more than 10+ years and mostly in the IT domain. I am sure you will find the 300+ published blogs of mine in here informative, exhaustive and interesting.