The amalgamation of Ecommerce and Social Media birthed Social Commerce. We know that the world thrives on being a buyer's market at this point in history. In fact businesses are so intent on chasing consumers that they want to have their presence felt wherever their clients are. This gives rise to the virtual war between Social Commerce and Ecommerce in Australia.
A decade back shopping was a chore and therefore time, money and energy had to be allocated to complete a successful shopping spree. But that is passe now. With the incursion of internet into literally every realm of our existence, there have been disruptions in most spheres of human endeavour. All this came up because man needed to improvise communication channels and save time to work even more.
Ecommerce
Ecommerce also known as electronic commerce or internet commerce is the process of electronically buying or selling products online by utilizing the Internet combined with the transfer of money or data to accomplish these transactions. Global retail ecommerce sales are projected to scale $27 trillion this year.
It's estimated that 2.05 billion global buyers would be purchasing products online this year. That accounts for 26.5% of the world's population shopping online off an estimated 7.7 billion people world over. Ecommerce is expected to capture 15.5% of retail sales worldwide this year and 17.5% by the next.
Social Media 
Social media is a service or an application or a website wherein people get to know each other, communicate and connect with them. Websites and applications that empower users to create and share content or participate in social networking is the social media. Social networking is collaborative internet facilitated technologies that enable creation or sharing of information, future prospects, ideas and other forms of expression via virtual communities and networks. 3.5 billion people use social media off them 86% are millennials spending 3 hours on it each day.

Ecommerce in Australia
Australian retail has climbed new heights and achieved a commendable milestone during the recent annual results declaration. That is extensive profitability from online operations.
This has not been overlooked by the market analysts. But it has come to notice that retailers have been trying to empower the online space to make profits in Australia from some time now. What could be behind the reversal of fortunes?
One telling and imperative attribute that has come to the fore during a dissection of the causes was the renewed focus that many large brands have taken into consideration towards online sales.
Australian retailers have been vulnerable to the repercussions of ROPO – research online, purchase offline. Market research has deduced that at least 25% of Australian shoppers abandon carts in at least 51% of instances.
Consumer experience (CX) and digital experience (DX) are crucial factors that have been identified by firms and this is not limited to the retail sector. The goal of the entire exercise is to put the customer at the centre of any product, service or experience they are expected to invest in. As it has been proven world over, businesses that are customer-centric will in all probability succeed.
Social Commerce Channels
Social commerce is a subcategory of ecommerce comprising of social media, social interaction, and user contributions to assist online buying and selling of products / services. Social commerce is the utilization of social network in the context of ecommerce transactions. Social commerce assists you to buy a product from a third-party firm from the native social media network wherein you are browsing. There is no redirection to an online store which is what social media marketing does. But in Social commerce you provide them with the capability to browse and purchase directly from within the native network they are in at that moment.
In two years social media referrals to online ecommerce sites have risen by 110%. When you can multitask without much effort there is nothing more to ask. Complete your shopping chores while browsing through your social media, that's having your cake and eating it too. Consider going through your Facebook posts, discovering the stuff you wanted to purchase and completing the purchase right away. Or while catching up with your Insta-feed you chance upon the latest electronic gizmo or the Jimmy Choo bag, Nike shoes, Dolce Vita sandals, Dior perfume you were looking for and buy it. Time, money, and energy saved.
Shopify conducted a survey analyzing 500,000 orders that were a result of social traffic, proving the blossoming of social commerce.
Instagram has the highest average order value ($65) competing against Facebook, Twitter and Pinterest. Facebook, Instagram and YouTube have a conversion rate over 1%. Facebook is responsible for 65% of all social media visits to Shopify stores
Ecommerce sites receive the highest social referral from Facebook. Instagram and Pinterest are relevant platforms too for social commerce. Snapchat and Twitter also contribute but lack focus and numbers. Social commerce is largely utilized for lifestyle-oriented retail categories such as beauty products, apparel, luxury items, and home decor.
The rise in social commerce is largely driven by younger consumers (Generation Z and Millennials in particular) looking for innovative, appealing and convenient ways to browse and shop online.
According to eMarketer 55% of Gen Z online populace do half of their fashion shopping online and concur they were motivated by social media browsing.
Quoting a Business Review Post, ThousandEyes' Digital Experience Performance Benchmark report states that – a study came to a conclusion that a  10 second interval for a page to load could make 50% of consumers abandon the site and leave. A Market research deduced that a website begins losing traffic to their competitors when it takes half a second longer to load.
WhatsApp's Business Catalogue is an interesting development as this will help users connect with relevant businesses as well as enable them to view what other businesses have to offer without leaving the platform.
Social Commerce For The Masses
The big change that will occur this year onwards would be influencer marketing. The takeaway here is you really don't have to be a huge influencer or a celebrity to market products on social media. Now businesses are not just considering celebrities but are in search of anybody with panache to promote their goods.
All you need to do is get in contact with the firm that is marketing a product and agree on your cut. Out of the plethora of products a firm might be marketing, you select a number of them by tagging them from their site. And these products would be displayed in your feed.
When someone clicks on it and finishes the sale you get your cut disbursed to your account directly. This is different from the Meesho App where the marketer displays his price of the product. After which you can add your taking above that price, then go ahead to sell the product at that price and take your cut in the process.
Ecommerce In Australia Conclusion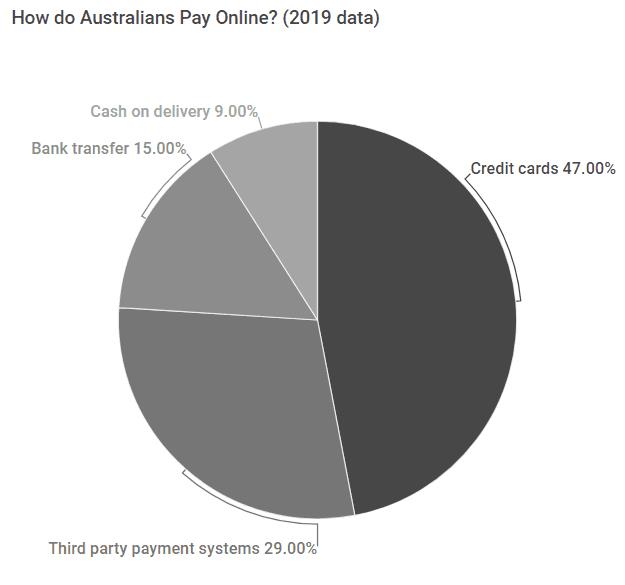 As social media continues to evolve and conquer more under its spell, social commerce will follow suit giving consumers diverse choices and options to buy from within various social channels. Major platforms have enhanced their social commerce offerings and entrants such as TikTok are testing waters. Few entrants like TikTok has the capability to reach a huge number of youngster's available within their reach who are intent on switching from current leaders.
CX/DX leaders have gone the extra mile to ensure that all approaches champion the cause of the customer. In some cases and in retail entire digital arms have been drafted in. Woolworths has created WooliesX, Coles came up with LAB288, and so on. Every step of a consumer journey and customer-contact-points are examined. If and when a point of friction is noticed care and effort is taken to assuage the same.
The goal is either to fix, amend or eradicate any issue encountered in the course of the journey that might inhibit a customer from making a purchase.
Brands wanting to utilize various platforms for social commerce must look beyond including "buy" buttons as a remedy. GlobalWebIndex says shoppers are increasingly utilizing diverse channels when buying online. This calls for social channels to be used in combination with other ecommerce channels to provide consistency in consumer experience at every stage of a purchase journey.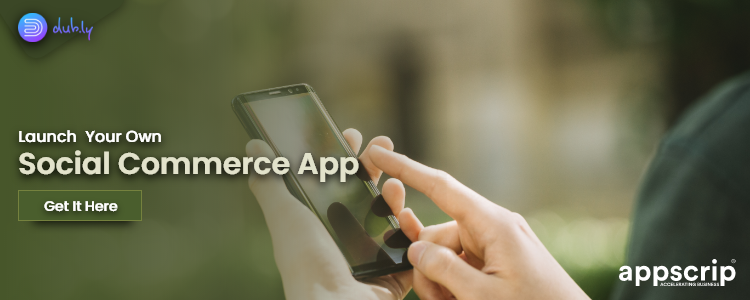 With an Engineering degree and a Diploma in Management under my belt, I worked for 16+ years in the automotive industry with various manufacturers. But my passion for writing was overwhelming, which I turned into a career. I have been writing for more than 10+ years and mostly in the IT domain. I am sure you will find the 300+ published blogs of mine in here informative, exhaustive and interesting.