2020 was a challenging year for many. At the same time, ecommerce grew like never before. What can we expect from 2021?
The COVID-19 pandemic in 2020 changed the whole world and made everyone accustomed to a new normal (ecommerce market). And, despite the crisis in various industries, eCommerce is now very much alive. People will never stop buying: food, clothes, entertainment (and what else to do when you are locked up and cannot leave your house?), children's goods and animal goods, and so on.
Of course, online sales' rapid development has forced marketers to adapt to the new reality and revise their strategies. However, how to find out which businesses managed not only to survive but also to grow in such a challenging year?
Key Points
The COVID-19 crisis accelerated an expansion of e-commerce towards new firms, customers and types of products. It has provided customers with access to a significant variety of products from the convenience and safety of their homes, and has enabled firms to continue operation in spite of contact restrictions and other confinement measures.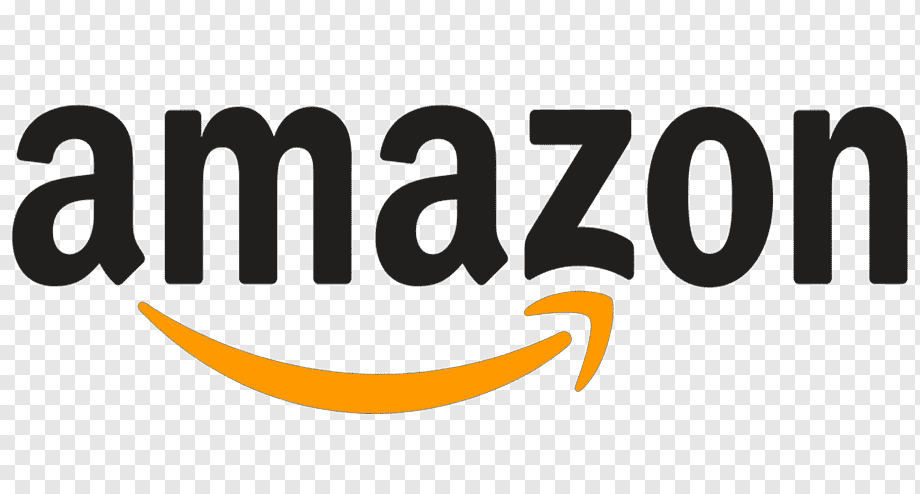 Despite persistent cross-country differences, the COVID-19 crisis has enhanced dynamism in the e-commerce landscape across countries and has expanded the scope of e-commerce, including through new firms, consumer segments (e.g. elderly) and products (e.g. groceries). Meanwhile, e-commerce transactions in many countries have partly shifted from luxury goods and services towards everyday necessities, relevant to a large number of individuals.
Some of these changes in the e-commerce landscape will likely be of a long-term nature, in light of the possibility of new waves of the epidemic, the convenience of the new purchasing habits, learning costs and the incentive for firms to capitalize on investments in new sales channels.
Despite the efforts of some governments to foster e-commerce during the COVID-19 crisis, persistent digital divides imply that not everyone has been able to participate. Moreover, regulations that are not adapted to e-commerce can create barriers to firms, such as in the case of emerging omni-channel sales models or new modes of delivery. While many of these challenges existed before COVID-19, the current crisis and the new role of e-commerce for individuals and firms has heightened the need for policy action.
For consumers, systemic challenges related to connectivity, financial inclusion, skills and trust (e.g. digital security, privacy and consumer protection) have been brought into sharp relief. To address this issue, governments could expand affordable and quality broadband to rural and underserved areas, enhance financial inclusion, and foster trust and the acquisition of skills to participate in e-commerce.
For firms, policy makers should reduce regulatory uncertainty to support the creation of innovative business models, e.g. in the context of an increasingly complementary relationship between offline and online sales strategies.
Governments also need to address the particular need of SMEs, including by ensuring a fair playing field in the context of intermediated services (e.g. online platforms). Ensuring sufficient competition in the retail sector and a well-functioning enabling environment for e-commerce, including communication services, logistics or trade, is also crucial.
Ecommerce penetration

2021:
Global ecommerce sales rose to $26.7 trillion in 2020, making up 19% of all retail sales
Analysis from UNCTAD has found global ecommerce sales rose to $26.7 trillion in 2020, making up 19% of all retail sales (up from 16% in 2019). This increase in share, which the UN has called 'dramatic', is reflective of the huge worldwide shift towards online shopping since the onset of coronavirus.
Zooming in, it appears some markets saw a more notable jump in ecommerce sales than others. Data shows that the Republic of Korea experienced the most growth in share, where the proportion of online sales rose from one in five (20.8%) to more than one in four year-on-year (25.9%). For context, China came in at one percentage point lower for total ecommerce penetration in 2020.
The UK also saw big growth compared to regional counterparts, growing from an overall 15.8% online share of reta
il sales to 23.3%, placing it third in a list of growth in seven major economies which also includes the US, Australia, Canada and Singapore.
Singapore's ecommerce growth marks it as one to watch as its ecommerce infrastructure develops at a rapid pace. While just over one in every ten retail sales are now made online in the country (11.7%), this figure increased from a tiny 5.9% in 2019.
Grocery
2021:
Online grocery sales slow as shoppers return to stores
Online grocery sales growth slowed to 25% year-on-year in April 2021, down from 92% the previous month as a lift on retail restrictions encouraged more consumers in store. Nielsen data, analysed by the BBC, indicates the number of visits to brick and mortar grocery stores grew by 3%, and till sales rose 4.6% during the month as a result.
In the four weeks to 24th April, customers spent $8 billion at supermarkets versus £1.3 billion on online grocery slots.
An article from Internet Retailing offers further insight into Nielsen's findings – product categories that were hit the hardest by the pandemic are now seeing some of the best performance, reflecting a gradual change in consumer lifestyle as lockdown eases. Fresh food and deli sales were up 28% year-on-year, followed by health and beauty products (27%) and bakery (15%). Interestingly, the reopening of online hospitality hasn't impacted alcohol sales as much as initially expected – purchases of this category in supermarkets remained strong at 9% up on April 2020.
Supermarket brands with no online presence, such as Lidl and Aldi, have reaped the most rewards in the 12 weeks to 24th April, seeing sales grow 18.2% and 10.4%, while those with strong online grocery offering saw growth in the low single figures.
Despite online grocers continuing to see much higher year-on-year growth than they did before the pandemic began, it is likely that the trend will continue downwards as many consumers return to old shopping habits.
Amazon and other marketplaces
Amazon revenue jumps 44% year-on-year in Q1 2021
A year on from the start of the coronavirus pandemic, Amazon's first quarter 2021 results show just how much online shopping and streaming services have accelerated in that short time. Data from its financial statement shows revenue jumped 44% year-on-year from $75 billion to more than $108 billion, beating analysts' prior expectations. Meanwhile, 'other' revenue, which primarily includes sales accrued from advertising, grew a whopping 77%.
Revenue from its subscription services, including Amazon Prime memberships, digital video, audio and ebooks rose 36% to $7.5 billion, while Amazon Web Services grew 32%. Streaming hours on Amazon's Prime Video platform are now up more than 70% year-on-year, with over 175 million of its >200 million Prime members streaming TV shows and movies over the period.
Amazon says it expects a further 24-30% year-on-year revenue growth in Q2 2021. Following its postponement in 2020, Prime Day has been moved back to June this year, meaning the event will likely boost second quarter results.
Customer experience
54% of global shoppers find browsing for new products more enjoyable online than in-store
As consumers become more and more accustomed to making online purchases, fifty-four percent of global shoppers now prefer online window shopping to browsing instore, according to April 2021 research from Bazaarvoice. The study, conducted on more than 8000 consumers worldwide, has found that they not only enjoy browsing for items online, but also find it less of a hassle.
Indeed, data shows that almost two-thirds (64%) of those surveyed found browsing online easier than doing so inside a brick-and-mortar store, while a further 61% said they discovered new items more frequently online than in store. Analysis of responses revealed the top three reasons for better product discovery online were convenience (55%), greater choice (46%) and the ability to research items and any corresponding reviews (45%).
The report suggests most of this online product discovery is happening on mobile devices. Forty-six percent of consumers claimed they spend their time window shopping on mobile, versus 26% on desktop and 10% on tablet.
However, it seems consumers are significantly more likely to make an impulse purchase, as well as spend big, in store than they are when online shopping.
As in store retailing ramps up, these findings sound a clear warning for retailers with high street presences, particularly when it comes to ease of browsing and product discovery in store.
Conclusion – Ecommerce Market
Setting up a new e-commerce business is no easy task, but the prospect of having one is more attainable than ever.
With so many businesses going online to satisfy their wants and needs during the year, the focus on digitalization and innovation has taken centre stage and is expected to do so for years to come.
---