Ecommerce websites in Germany are amazing and powerful channels for commercial transactions.
Germany is a country where almost everyone shops online and with around 84 million residents, ecommerce businesses are bound to have a good launch-pad.
Ecommerce or electronic commerce is the act of buying and selling of goods and services over the internet. It is also the transmitting of funds or data primarily using the internet to complete the above functions.
There are several types of ecommerce such as B2B, B2C, consumer-to-consumer or consumer-to-business.
Types Of Ecommerce
Business-to-business (B2B) ecommerce is the electronic exchange of products, services or information between businesses. A report published predicts that by 2023, B2B ecommerce will breach $1.7 trillion dollars and account for 17% of all retail sales in the US B2B sales.
Business-to-consumer (B2C) is retail ecommerce via the internet. In this type of ecommerce businesses sell products, services or information directly to consumers.
Today, there are umpteen virtual stores / malls on the internet selling all kinds of consumer goods. Amazon is among the most recognized of these sites and it dominates the B2C market.
Consumer-to-consumer (C2C) is a type of ecommerce where consumers trade products, services and information with each other online. These transactions are typically conducted utilizing a third party that provides an online platform for the transactions to be carried out.

Introduction To Ecommerce Websites In Germany
Owners of Kirana Stores or the Corner Store spend sleepless nights reasoning how to keep up with the changing times and which strategy would be the most suitable for their brick and mortar store. Entrepreneurs aiming to launch a physical store in any city or town are in baffled on how to ensure sales keep up with the investment put in.
The solution is right here. Ecommerce is the way out.
The past two decades saw the widespread use of ecommerce platforms such as Amazon and eBay. These have contributed to substantial growth in online retail. According to the US Census Bureau in 2011, ecommerce accounted for 5% of total retail sales.
After a decade in 2020, when the COVID-19 pandemic was playing truant with people's lives, ecommerce sales has risen to over 16% of retail sales.
In recent years there has been upsurge in ecommerce which can also be partially attributed to the after-effects of the pandemic. Many analysts, economists and consumers now debate whether the online B2C market could soon make physical, brick-and-mortar stores archaic.
How Does Ecommerce Work?
Ecommerce is driven by the internet. Customers access online stores either on a website or app to browse through and place orders for products or services. The payment process also can be processed online itself.
The e-commerce market revenue is expected to reach $141.20 billion in 2022. The number of users is expected to rise to 68.4 million by 2025. The average revenue per user (ARPU) is expected to reach $210,000
The above stats are surely a cherry on the cake for upcoming players who are dreaming to make it big in this industry.
E-commerce websites in Germany are steadily expanding each year. It reached €99 billion last year.
Interesting Facts
Online buyers in Germany spend the highest on clothes
Electronic and telecommunication products are also immensely popular
Tablets, computers, laptops, mobile devices, and software also figure among the top goods sold
Below is an insight into the Top 5 ecommerce websites in Germany that have proved their mettle.

Amazon was founded on 5th July 1994, by Jeff Bezos and is headquartered in Seattle, Washington, United States. The company has raised $108 million in 2 rounds of funding. The latest funding was raised on 24th July 2001, from a Post-IPO Equity round.
Amazon focuses on several verticals such as ecommerce, cloud computing, digital streaming, and Artificial intelligence (AI).
 Business Model
Amazon is among the top e-commerce websites in Germany and the business model that Amazon operates on, is the two-sided marketplace model, whereby they ensure hassle-free interaction between buyers and sellers.
Monetising strategy
Amazon Marketplace
Amazon prime membership subscription
Amazon web services
Amazon Kindle
Amazon patents
Amazon advertising
Revenue Generation
Amazon's primary source of revenue is from commissions and fees that it obtains to bring together the buyers and sellers. Amazon doesn't sell too many goods that they own. But Amazon just provides a marketplace that guarantees a standardised experience for both the buyers and sellers.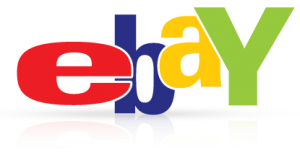 This company was founded by Pierre Omidyar on 3rd September, 1995. It has its headquarters in San Jose, California, United States. eBay has raised over $6.7 million in funding. The last funding round helped them raise over $6.7 million Post IPO, on 29th April 2013.
The company conducts its business via 2 types of ecommerce, which is consumer-to-consumer and business-to-consumer sales through its website.
Monetising strategy and Revenue Generation
eBay monetisation strategy is via transaction fees and marketing services that they offer to businesses. The company also earns through commissions that they charge from buyers and sellers.
Business Model
eBay is among the top e-commerce websites in Germany and it operates on a business model wherein they help businesses and individuals to list new or used items for auction at a nominal fee.
Otto headquartered in Hamburg, Germany. One of the world's biggest online marketplaces in Germany. It was founded by Werner Otto on 17th August, 1949.
Otto uses internet technology to be in close proximity of their customers, this is so as to understand their needs and fulfill them.
There are relevant offers, services and innovative technologies to ensure customers are served. Otto is among the first German retailer that recognised the importance of Internet in the retail industry as early as 1995. And they went on to launch the first version of Germany's largest online shop, otto.de
The company has raised $1.8 M in funding over 3 rounds. Their latest funding round was raised on 1st June, 2022, from a seed round.
Business Model
Otto follows a 'closed' marketplace model meaning each EAN code – is sold by only one supplier.
Monetising strategy and Revenue Generation
SVOD (Subscription Video on Demand)
AVOD (Advertising Video on Demand)
Hybrid (both SVOD and AVOD)
TVOD (Transaction Video on demand)
MediaMarkt was founded by Leopold Stiefel, Walter Gunz, Erich Kellerhals, and Helga Kellerhals on 24th November 1979 in Munich. It is Germany's number one electronic retail industry. It is headquartered in Barkarby, Stockholms Lan, Sweden.
The latest funding round was Acquired on 7th November, 2019. There are over 1000 stores of MediaMarkt in Europe selling consumer electronics.
     Business Model and Revenue Generation
The company achieved a 14% rise in revenue per user after implementing a customised approach like the Newsletter Signup model, personalised recommendations, and implementing loyalty programs.   5.      Zalando.de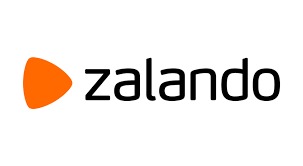 Zalando.de was founded in 2008 by David Schneider and Robert Gentz. It is headquartered in Berlin, Germany. Zalando is an ecommerce platform selling fashion products to customers across the European continent.
Zalando's ecommerce platform offers new and pre-owned fashion products for men, women and children in various categories such as shoes, accessories, or clothing. It is a leading online fashion company in Europe serving the fashion niche in a far better manner than any other European competitor.
Zalando offers almost 2000 brands of goods on its platform such as Nike, as well as luxurious ones like Armani.
Zalando strategizes in a manner wherein they purchase most clothing items on a wholesale basis. Yet, they also allow brands to utilize their logistics service to sell their items via its platform. Zalando operates its own distribution and fulfillment network with warehouses located in Germany and Poland from where they serve customers.
Customers are also allowed to return any product within 14 days – no questions asked. Apart from online storefront, Zalando also operates a few physical retail stores across Germany called – Zalando Outlet Store.
Zalando also offers styling service called Zalon. In this service a combination of AI and human input is used to send customers one to two outfits every month to try out. The company went public in 2014 and now finds presence in over 25 European markets. The company has close to 49 million active users in these markets put together.
The recent investment was on 4th January 2022, when Ambercycle raised $21.6 million. The last funding was on Nov 11, 2013, from a Private Equity round. It has raised $615.9 million.
Business Model
Zalando is one of the top ecommerce websites in Germany and operates on a marketplace business model. It uses a platform-based marketplace model for fashion brands to sell their wares.
Zalando earns revenue via product sales, partner program commissions, fulfillment services, subscriptions, advertising, and a style box.
Monetizing strategy, and Revenue Generation
Zalando generates revenue by purchasing stock and selling it for profit. It also charges a commission from seller who use their platform for selling goods.
Benefits Of Launching A Similar Business
Germany is the second largest ecommerce market in the world after the UK in Europe.
Almost 69 million Germans shop online. Therefore there's plenty of room for many more ecommerce businesses to enter the market with immense opportunities to explore.
7% of Germans use social media on a regular basis. Hence social media platforms are among the best possible routes to reach potential customers.
With more than 112 million smartphones are active mobile ecommerce websites in Germany have become all the more appealing.
In Germany more than 95% of the population use smartphones which is a good target population for ecommerce establishments.
Therefore, make your online store mobile-friendly. Optimise the website UX and UI to reap the full benefits of the business.
Conclusion: E-commerce Websites In Germany
To be successful at e-commerce, businesses should have a comprehensive list of the products and services that they intend to sell via the internet. The website/app should be easy to navigate, user friendly and aesthetically appealing. Make sure you website is also optimised for mobile devices.
Mobile e-commerce sales touched $2.91 trillion in 2020 and by 2021 it breached the $3.56 trillion mark. Thousands are shopping via mobile devices, hence it is critical to optimise your online store for them.
Also ensure the checkout experience is not clunky or cumbersome. Ensure it does not involve too many steps or the sale may be lost. Shopping cart abandonment or the average abandonment rate stands at 68%.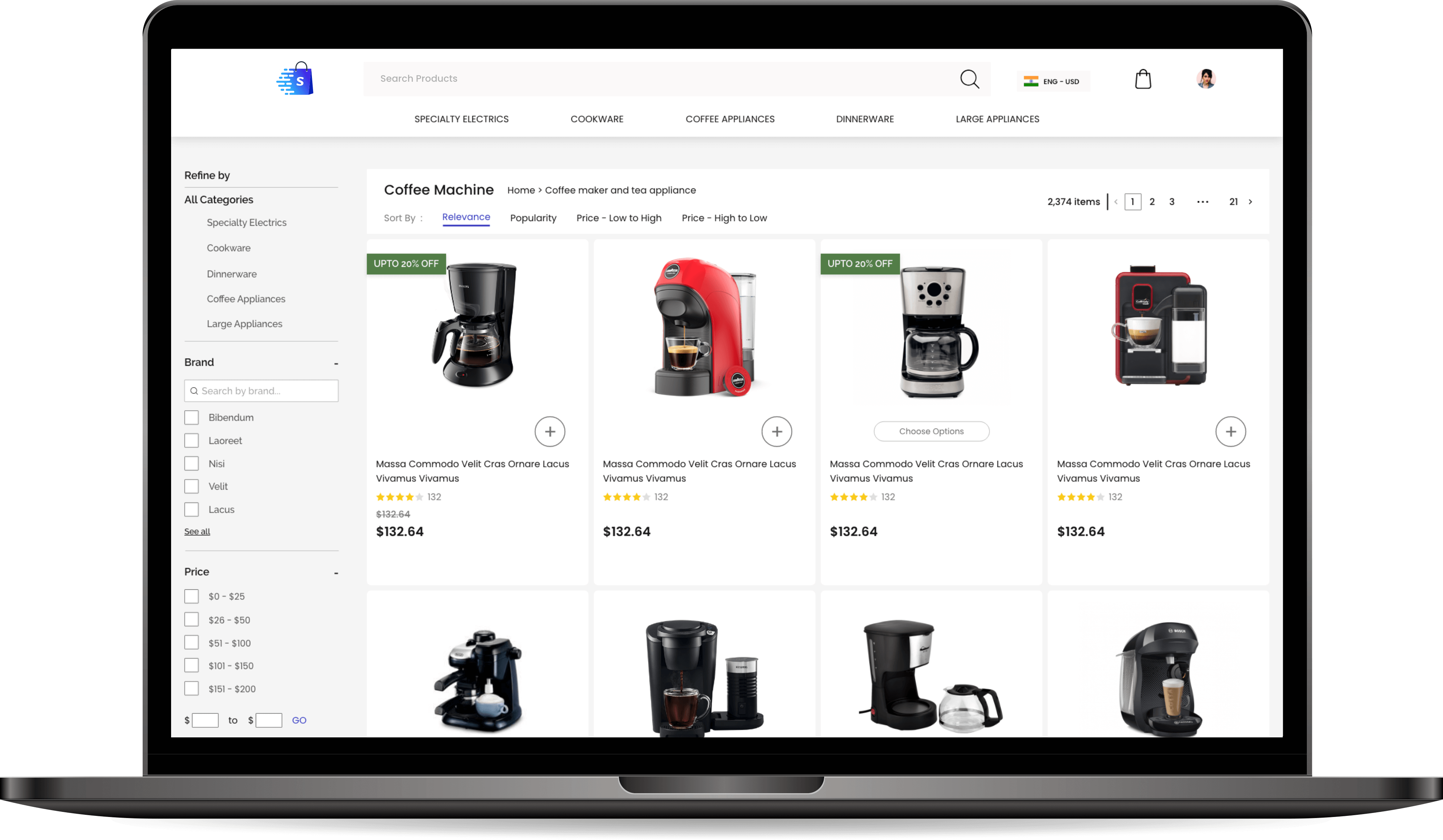 To ensure you have a good product in your hands, visit Appscrip and check out our ultimate multi store eCommerce software for entrepreneurs looking to get into the on-demand e-commerce business niche named shoppd.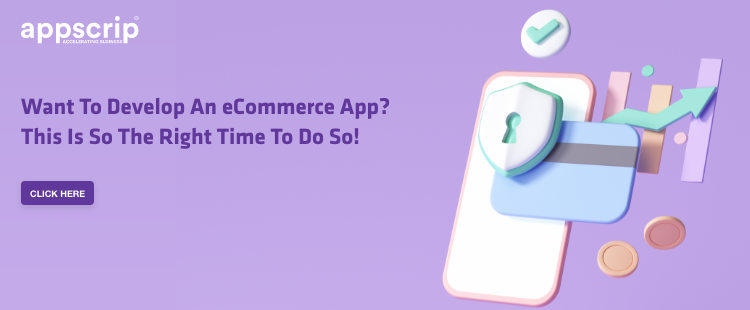 After an Engineering degree and a Diploma in Management I devoted 16+ years working in the automotive industry. My innate skill and extreme passion in writing, encouraged me to adopt it up as a profession. I have been writing for more than 10+ years in the software industry. The 400+ blogs I published are informative, exhaustive and interesting to a professional and causal reader.