Ecommerce websites in the Netherlands are growing in popularity.
In Spite of being a small country, the Netherlands never fail to strive, be it in business, economy, politics, or sports. While foreign firms dominate the European eCommerce landscape, numerous Dutch online merchants make up the top online stores in the Netherlands.
According to Statista, in 2019 the Netherlands was ranked fifth in Europe for online retail sales. Over 80% of Dutch consumers were aged between 16 and 75 in 2019, indicating the extensive use of ecommerce channels to order goods or services. Whereas Europe averaged only 60%.
The Netherlands' B2C eCommerce revenue surpassed the 30 billion euro threshold in 2021. To put that in perspective, even when excluding B2B eCommerce, that amount is about half of Luxembourg's GDP. Digital touchpoints and eCommerce models are widely used along with marketplaces, voice assistants, augmented reality, and new social platforms.
Providing your consumers with the finest customer experience is always key to successful online business.
The Dutch ecommerce industry was valued at 26.6 billion euros in 2020 with almost 335 million online purchases.
In this blog, we shall look at the top eCommerce websites in the Netherlands and analyze their business and revenue models. 
Top 5 Ecommerce Websites In The Netherlands
In the Netherlands top positions of ecommerce websites change every year. 
In February 2022, domestic classified ads site marktplaats.nl was the most visited marketplace with over 23.5% of desktop visits. Dutch web-shop bol.com, ranked second with 23% of the traffic to sites in this category. Third place was taken by Amazon's site for the Netherlands, with 6.37% of visits. 
Based on the above data the Top eCommerce websites in the Netherlands are: 
Dutch ecommerce companies dominate the domestic market as major ecommerce entities hesitated to foray into the Netherlands due to its modest size. Therefore it's reasonable that Amazon focused on larger European markets, such as England, France, or Germany.
It takes time, focus, and conscious effort to organise your ability to experiment across shifting touchpoints. While some new touchpoints are brief fads, others have the potential to fundamentally alter how you conduct business going forward. In industries like fashion, travel, and lifestyle, for instance, influencer marketing and live commerce are now crucial for activation and conversion.
Only in 2014 did Amazon foray into Netherlands ecommerce market via Amazon.nl 

Revenue & Business Model of eCommerce Websites In The Netherlands
There are around 7 types of revenue models on which these e-commerce websites operate. The most popular revenue models adopted by these top eCommerce websites in the Netherlands are:
 Advertising revenue

 Commission revenue

 Subscription revenue

 Transaction-free

 Pay-per-click

 Affiliate revenue

sponsored content
Similarly, there are several business models utilized by these websites: 
Drop-Shipping

 Wholesaling and Warehousing

 Private Labeling and Manufacturing

 White0-Labeling

 Subscription. 
This blog post will evaluate the prevalent e-commerce revenue structures in use today.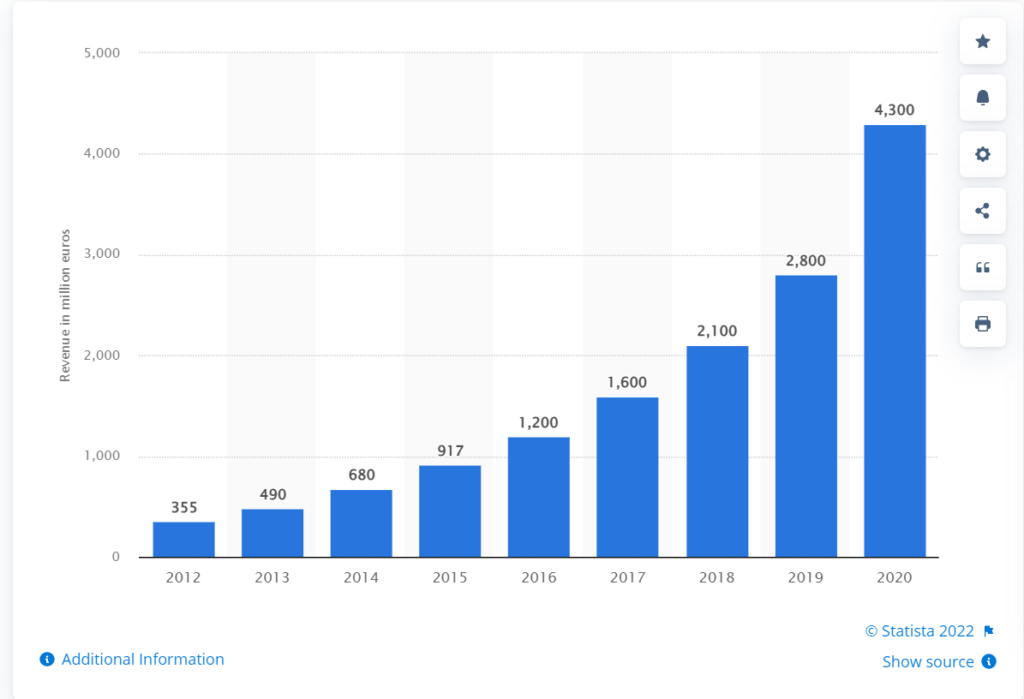 Source: Statista
One of the top contenders among the top ecommerce websites in Netherlands is Bol.com. The business was initially established in Germany in the year 1999 by Bertelsmann. However, the web-shop was moved to the Netherlands after the owners decided there wasn't much value for it in the German market. 
Bol.com had been on top and did not have much competition until last year. Since then, Amazon and Marktplaat have become their main rivals. 
Along with sales commission, advertising revenue, affiliate program.
Bol.com has excellent regional content on its website. When it comes to website content, Amazon is miles behind the competition as they rely on machine translations. This does not augur well to complete a purchase.
The information on Bol.com is Dutch-specific. Important holidays like Valentine's Day, Father's Day, Mother's Day, Sinterklaas, and Christmas all see an increase in online spending This is because the content directly addresses Dutch consumers. Bol.com stays competitive with local content designed for the Dutch market.
Bol.com Plaza, the company's online marketplace for independent vendors, was introduced in 2011. Within 6 months they have garnered 10,000 partners in the Netherlands and 800 in Belgium. 200 million euros worth of merchandise was purchased by customers from third-party sellers on Bol.com last year.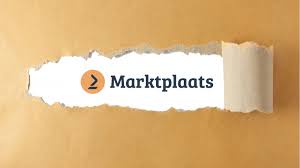 This year a notable challenge to Bol.com came from Marktplaats. The website Marktplaats.nl was created in 1999 by Rene van Mullem. In 2004 Het Goed sold it for €225 million to eBay. 
Apart from the sales commission and subscription commission the main revenue model followed by this eCommerce website is advertising revenue. Gradually as the posts increased it touched 260,000 classified ads in a day. The platform has roughly 6 million active ads. These ads earn revenue in two ways:
Cost per click

Cost per impressions
This website follows the revenue model which is quite similar to Amazon. As the name suggests it is a wide marketplace for all types of goods. Apart from advertising, a lot of revenue is generated via commissions.
In June 2020, Marktplaats was bought by the Norwegian company Adevinta. Since then marktplaats have moved forward employing the various business and revenue models.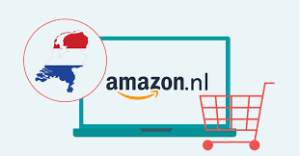 This eCommerce website needs little to no introduction. There is no business strategy or revenue model that Amazon does not apply. Their revenue comes from the physical stores, Amazon AWS, subscription services to their apps, third-party seller services, and lastly advertising revenues. 
Amazon Prime is a subscription service with prominance in the business model. It attracts hordes of loyal customers who are willing to pay for such services. Amazon also has a cloud infrastructure called AWS which yields high margins. Besides that, Amazon is also into advertising which is worth billions.
Amazon brings buyers and sellers together, the commissions and fees they earn out of it are their main source of revenue. For both buyers and sellers, Amazon's marketplace offers a consistent experience. Amazon also receives a sizable portion of its income from affiliate programs.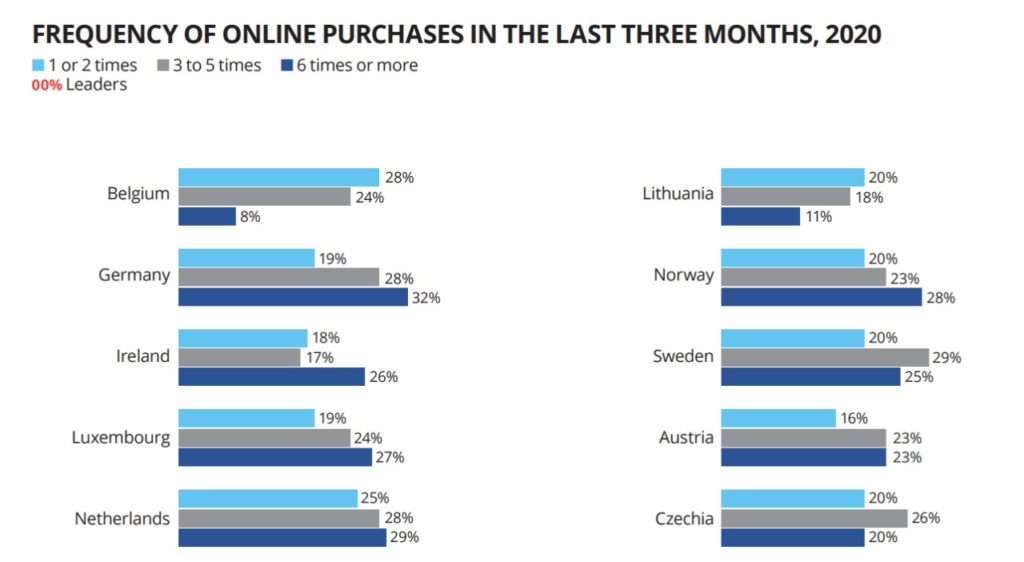 The company monetizes via ad space on its website so that vendors enhance their sales. The Kindle marketplace is another source of income for Amazon.
The list is limitless. New business owners who want to expand their operations online should model their operations after Amazon.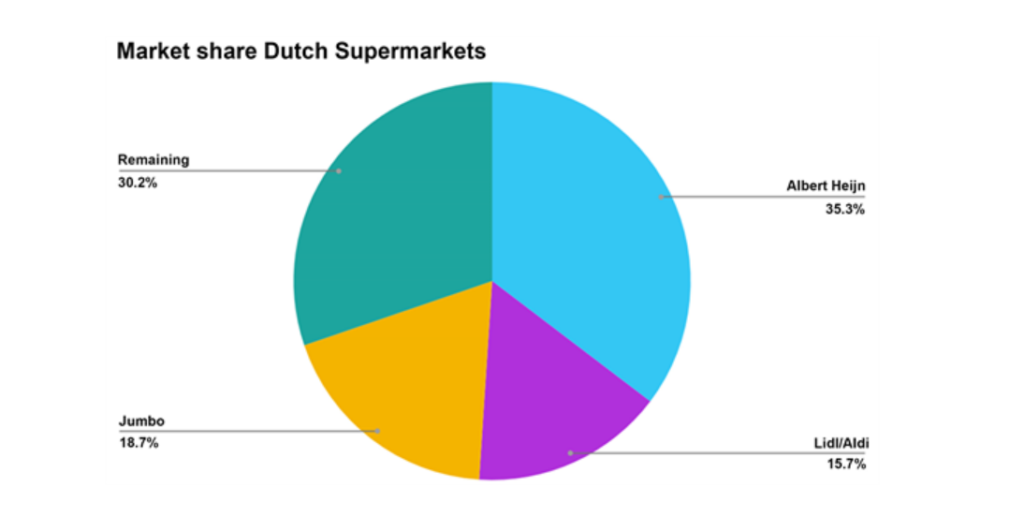 Source: scrip.org
The largest grocery chain in the Netherlands is Albert Heijn, which is part of the Ahold Delhaize retail conglomerate. After taking over his father's small store in 1887, Albert Heijn expanded it and made it into a dominant player in the Dutch market. As the website acquired popularity, the online store was opened in 2001 and an App was launched.
 The store's acronym is even employed as a verb "to shop", demonstrating how deeply ingrained the grocery chain is in the Dutch culture.
Like Bol.com they employ language that speaks directly to the Dutch clientele.
 The ecommerce marketplace of AH hosts thousands of products and vendors, who want their products to stand out. These vendors can pay to get their products to appear in the featured section of their ecommerce website.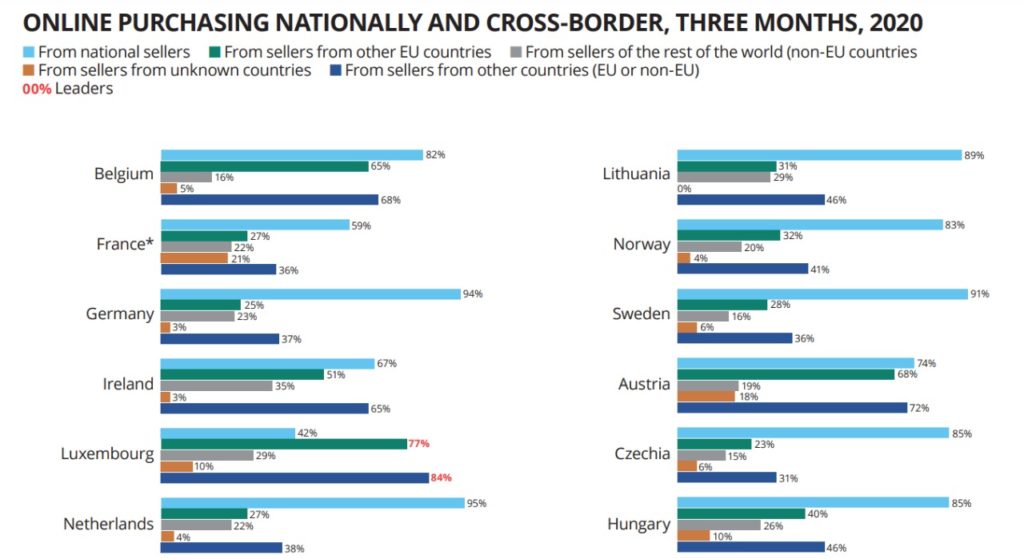 At present, AH has developed numerous channels that customers can use interchangeably to communicate with businesses, making them a true Omni-channel store. How AH does this and how the customers benefit, we shall explain. 
AH, first operated as a small grocery store and then expanded into the largest supermarket chain. The company applies the omnichannel strategy to raise revenue. To make this possible, AH has established specific channels, including physical stores, online stores, periodicals, and mobile apps.
Three objectives are sought after by AH: more clients, more locations, and more options, and these objectives are surely met.
Coolblue is among the larger ecommerce websites in the Netherlands with a sizable customer base. It was founded in Rotterdam, 1999 by Pieter Zwart (CEO), Paul de Jong, and Bart Kuijpers. The website primarily focuses on electronics, white goods, and fitness equipment. 
Initially it featured a number of websites which focused on different product categories.
When they opened their first physical site in 2005, they further emphasized Coolblue as a brand.
Coolblue prides itself on providing exceptional customer service. Maximum client happiness and fewer storefronts are the cornerstones of Zwart's business philosophy; he sees a mix of physical and online stores as essential.
Just like other eCommerce giants they too follow the same commission, subscription, and advertising revenue models. However, just as bol.com they are yet another outstanding example of a business using content to interact with customers.

They inculcate humor in their communication to spice up customer interactions. This has certainly worked in their favor. The goal of all of this is to increase customer retention and judging by their online turnover, they are succeeding.
Benefits Of Launching A Similar Business & Revenue Model
There are numerous benefits of launching a similar monetizing and business model for your emerging ecommerce business. Let's look at some of the benefits:
You may fully control the pricing strategy, which affects the company's revenue, by using the transactional model.
Through a Commission-based business model, you can make money just by giving local vendors a platform to promote their wares while earning revenue from your own merchandise.
The advantage of employing the subscription model is recurring revenue and longer-term income that is predictable. You can have a better understanding of your monthly demand by employing a subscription company model.
Businesses can make sure they have enough inventory to satisfy every subscriber.
You don't need to own a product or service if you use an affiliate model. It generally pays better than ads as the payment structure includes a recurring revenue plan.
The advertisement approach is the most advantageous because it requires the least amount of setup time. It does not demand products or payments in advance.
By employing a 'Pay What You Want' system, the donations made by people could make a significant contribution to the company's income because free access to high-quality goods or services is usually very attractive and people pay according to their convenience.
Conclusion: Ecommerce Websites In The Netherlands
To succeed in your business you could try any of the above described monetisation and business models. You have an able product to succeed in the eCommerce niche using our multi-vendor software shoppd.
Where others missed the opportunity presented by new digital business models, disruptors like Tesla did. This distinction between their expansion and how businesses adopted digital transformation in response to the COVID-19 epidemic can be seen.
eCommerce sales increased for the majority of businesses, but just a few were able to accelerate their digital transition and go entirely digital. Agility is necessary for success. To embrace change and foster company agility, you must be able to adapt your business processes and your technological foundation.
This multi-vendor software is used to create an eCommerce website and app where numerous independent online vendors can sell their goods. To make your multi-vendor store shine choose Shoppd.  
Operating an e-commerce website is considerably different from starting and running an online marketplace. 
Launching robust and scalable multi-vendor platforms is made simple with Shoppd. The responsive technology is equipped with capabilities and features that are vital to its performance. Features from Amazon, Alibaba, and other wildly popular eCommerce platforms have been incorporated into this multi-store eCommerce software solution.
The Shoppd ecommerce CMS and admin panel were created with the best ecommerce CMS, ecommerce inventory management software, ecommerce financial accounting software, and keeping all factors into consideration.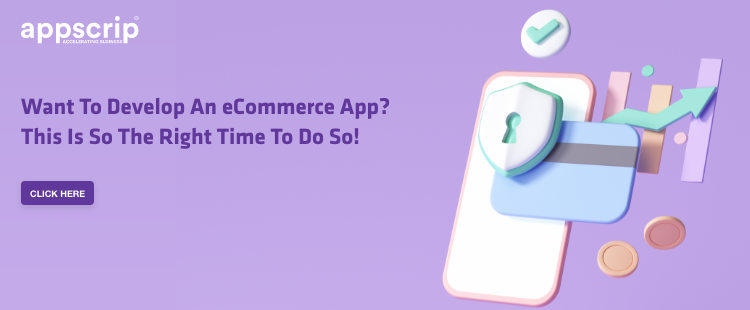 Digital marketing consultant, helps clients generate leads, drive site traffic, and build their brands through useful, well-designed marketing strategies.